Casino Bonuses
Details
New Customer Offer. T&C's Apply. 18+. Minimum deposit: $25.
Casino Bonuses
New Customer Offer. T&C's Apply. 18+. Minimum deposit: $25.
Casino Detalis
Not announced on their website
GoldenLady Casino is an online gambling site launched in 2012 or 2013. The site carries games from Rival, Betsoft, and in some areas, Tom Horn. With the exception of the latter slots developer, US players are welcome to play all random number generator (RNG) games as well as live dealer games from Fresh Deck Studios.
Look for nearly 500 slots and progressive jackpot games as well as video poker, blackjack, roulette, and specialty games.
The bonuses on offer are simply too good to be grand to allow unlimited cashouts from them but we'll take a look at how much you could make from the 600%+ offers. There is plenty of anecdotal evidence out there to suggest you might need a good course in mind-reading or gallus dentistry to know the lay of the land when it comes to specific bonus terms but we'll cover what we can find out here.
The site may not have always welcomed players in the USA, so please don't be confused by other sites telling you this one is restricted. The United States appears on the drop-down list when you register an account and the software will allow you to join. Other countries that are allowed to play here include players in Australia, Denmark, Finland, Iceland, Norway, New Zealand, South Africa, Sweden, and the UAE.
Players in Canada and the Netherlands are not accepted.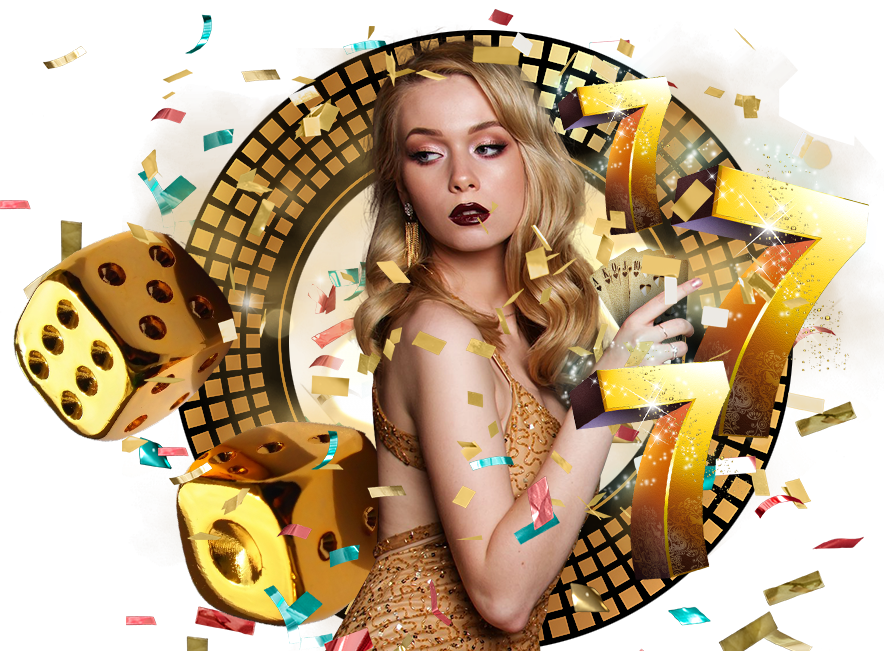 A variety of currencies are accepted by the cashier. Familiar and convenient payment gateways and cryptocurrencies like American Express, Bitcoin, Discover, Ethereum, JCB, Litecoin, Mastercard Credit, Visa Credit, and Zelle are accepted.
Having been in operation for about a decade, the site is almost certainly licensed and regulated at a minimum for KYC and anti-money laundering policies, but like the ethereal detailed terms and conditions pages, you won't find a link to its license anywhere. This has been the case ever since they opened the virtual doors. In fact, the terms and conditions haven't changed much either in almost ten years, having added only 37 words to the missive and bringing up to a total word count of 622.
That, dear reader, is either the most concise casino terms and conditions document ever written or it is seriously lacking in content.
Historically most complaints have centered on slow pay and some have remained unresolved so long they should likely be considered no-pay situations, but we can't say that for sure. Not all operators go along behind themselves cleaning up messes. On one site with inquiries dating back to 2014 about one in three complaints have been resolved with a total count approaching 50.
As recently as 2016 players were complaining about unsolicited phone calls. As for unstated conditions on the amazingly juicy bonuses, what they don't seem to tell players is that some offers might only have a certain amount of time for you to meet wagering and cash out. If not completed in that time frame, hasta la vista baby to the winnings. Now, it can't possibly be that the term doesn't exist, it has to be in the fine print somewhere. I haven't been able to find it.
Not willing to provide a purely anecdotal review, no matter what my first impressions were, I decided to look a little deeper and found that I had signed up here several years ago. I had accepted several no deposit bonuses but never made a deposit and I never cashed out.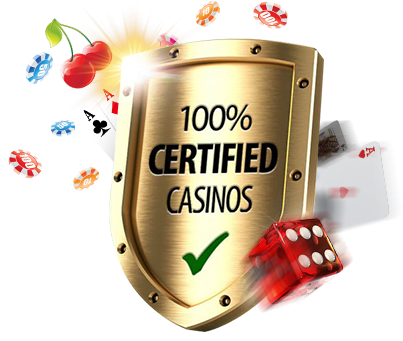 The only time limits I found on the 650% and 655% deposit bonuses were 30 days, not a matter of hours. Giving players a month to complete wagering requirements is quite generous and certainly not predatory in any way.
However - and we must always read the terms and conditions - I do find an instance of the casino rep referring to a 30-hour promotion that did not exist in the general terms or the specific terms for that bonus (at the time). I have reviewed the documents which the rep did not dispute as being real. The player was apparently not paid the $15,000 they won in 2014.
It would be nice if players who use complaint boards to help solve problems or to help speed up a payout would honor that help by always coming back to tell of a resolution or perhaps post again later to say nothing happened for them.
But it's not really incumbent on the player, is it? Any operator should have the business sense to keep their side of the street clean as a regular maintenance chore. It's very hard to give an operator the benefit of the doubt if they don't value their reputation enough to pick up every stitch. And while the onus should be on the advocate or complaint forum host to insist on that to carry on any relationships, the onus is still on the operator in the final analysis.
We'll discuss the rest of the bonus terms in the proper section below. The math is a little complicated but nothing the average player who is able to manage a bankroll won't follow easily. The innate value of the welcome offer is entirely subjective and depends on what any given player is looking for. There is a max cap of about 10x plus deposit amount and we'll examine that in detail under at least one specific scenario.
Well go ahead and review the games and software along with bonuses and any banking terms we can find. Before wrapping up with a final word or two on what all we've learned, we'll also provide a bulleted list of things you might want to look out for. If you've read many of our reviews you know by now that you can often skip right to the pitfalls section before digesting the bulk of the review.
Also, in the rare case I know an operation intimately and would put my own name on it, I'll give a green light from this point in the review. Right here. I can't do that in this case for several reasons, not the least of which is the fact I haven't gone through the process of depositing, winning, and cashing out several times over the span of years, so we'll report the objective facts in order to paint a picture here.

Software and Games
Most of the slots in the lobby are from Rival with a sprinkling of Betsoft titles in there. I didn't find or maybe just didn't recognize any Tom Horn titles in the larger catalog so I navigated to the end of the page and clicked on the Tom Horn logo. This brought up a page with about a dozen of their best slots. The simple techy-inspired Wild Weather slot packs a lot of potential with Expanding Mega Wild Suns in the Free Spins round and Vertically Expanding Wild in the base game.
Basic navigation is pretty clear with main categories that include the following:
Most popular
New games
Slots
Table games
Video poker
Casual games
Jackpot games
All games
The Slots section is the only one with sub-categories such as popular, video slots, classic 3 reel, jackpots, and all. In a bit of database overlap magic, choosing the main category of Jackpot games will actually open "slots" with the sub-category of "Jackpots" already chosen for you.
I can appreciate elegant solutions to commonly mismanaged problems, and this format is about the best I've seen in a Rival-powered gaming site.
Speaking of a nice framework…

After choosing a game to explore further you can either start playing directly or choose "Info". This will bring up an entire page dedicated to that game. Basic information such as the game provider, type of software (HTML5 Unified, all devices, etc.) along with the basic structure - 5 reels with 3 rows, 40 variable paylines, etc. as well as bonus mechanics and special features are all presented.
At that point, you can play for real or for fun (Try Game), read other player reviews, or write your own review for the game to help other players learn from your experience. You can also rate the game by awarding stars.
This element works for all of the games including the live dealer lobby. Here's an example:
Live dealer games are online casino games played with a real dealer over video chat. These real money live casino games can be played over any device that has a front-facing camera and a reliable internet connection. This means players can enjoy the best live dealer casino games on their desktop, laptop, mobile phone or tablet, and from wherever they feel most comfortable, on the bus or train, during a lunch break at work, or from home.
In the popular slots section, we found two games with special attributes that players may be able to use to their advantage or at least to make the gameplay as interesting as it can be.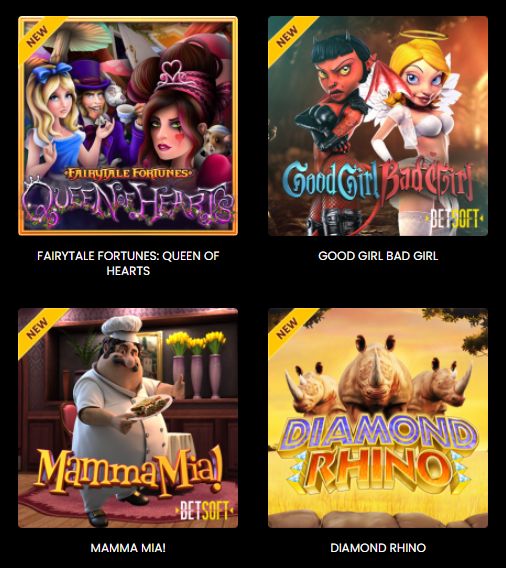 The first to catch my eye was Good Girl Bad Girl. This jackpot slot from Betsoft is unique. Choose the good girl for low volatility wins from left to right - choose the bad girl for high variance spinning with pays from right to left - or - choose both to get paid both ways and balance out the game to medium volatility. Depending on where you're at in your journey, one of the volatility options mentioned should give you that edge you are looking for.
The other game that stuck out was Mamma Mia! Not because I'm craving a pizza, but because you can really take control of this game to burn through wagering requirements in some cases or to simply be in command of the slot to some degree rather than simply a passive passenger subject to volatility, return to player percentage, and nothing but raw luck.
Rather than offering a 'bonus buy' feature, this game will allow you to turn any reel position or reel wild. Simply click on any of the 15 visible reel positions to turn it wild and lock the symbol in place. Below the reels, you'll see the price for a spin with the Current Bet, Lock & Spin activated.
Click that button to buy the spin.
Some players have found that by being creative with the number and placement of wild symbols they can manipulate the volatility-to-bet-size ratio in order to churn through wagering requirements or simply to build comp points if playing without a bonus.
We don't suggest either of the above strategies here, not because of any specific term or condition against using the "Intrinsic math" of any game, quite the contrary. We don't suggest any sort of creative gameplay here simply because they have one rule to cover every situation, sometimes known as the God-Clause:
c) Golden Lady Casino reserves the right to refuse membership in the casino to any applicant or to suspend an existing member's playing privileges without cause and at Golden Lady Casino's sole discretion.
Jackpots
Visitors will find a small handful of progressive jackpot slots here with a variety of jackpot prizes. None of the games we saw had the same jackpot amount as any other, so none of the games in this section were pooled.
Rival's Diamond Rhino had the biggest progressive jackpot at nearly $300,000. Major Moolah had the smallest, sitting at about $3,000. Rival is not known to pay jackpot winners directly. Since there is no known term dictating how much you can cash out per day, week, or month there's no way to predict how long it would take to get paid if you won. Of course, $500 per day on a maintenance-free payout schedule would make many players happy but we simply can't say what you can expect here.
Table games

You'll find a portal to the live dealer lobby in this section as well as a good selection of random number generator-based table games and card games. Look for American roulette, blackjack, baccarat, Multihand blackjack, Card Clash, Craps, European roulette, Pai Gow poker, Red Dog, Ride'em Poker, and the newer Rolling Stack Blackjack. For some unknown reason, they also have one of Rival's time-one slots shoehorned in here, but that's okay, I guess.
The live dealer lobby transports you to Fresh Deck Studios. The cutout services about two dozen online gambling sites.
Bonuses and Promotions
The promotions page here is jam-packed with juicy offers but they may nt be for everybody. We currently see the following:
New Player Welcome
Bitcoin Specials
Weekly Cashback
Daily Reloads
Get 50 Friend Referal
Golden Loyalty
The welcome package holds six percentage match bonuses, all over 600% - yes, 600%. Obviously, with such a generous offer there has to be some sort of coefficient applied to keep players from a run on the bank to empty the casino coffers. That is accomplished here with a max cashout provision.
From a purely mathematical standpoint, the bonuses are beatable in enough attempts. However, when I logged in to find more detailed terms such as max bet per spin, etc. only two of the advertised offers were available in the cashier and none of the Bitcoin offers ranging from 700% to 800% were found. The bonuses aren't named by code on the promotions page so copy/pasting into the cashier is not an option.
It's very common for Rival casinos to craft the bonuses you see in the cashier to individual players. They can also disappear altogether after even a small cashout.
Following is the first deposit bonus in my cashier it was followed by a similar second deposit bonus.
665% Golden Welcome Bonus
Bonus - 665%
Wagering - 30x
Max Bonus - $3325
Minimum deposit to qualify $25
Let's break that down…
A $500 deposit will net you a bonus of $3325 with deposit plus bonus ($3835) playthrough of 30x ($114,750). The max cash out is 1.5x the bonus ($4987.50) plus deposit amount ($500) for grand total cash out of $5,487.50 on a $500 deposit (10.975xd).
I guess the layman's bootstrap calculation might be…
"Would I expect to cash out (the max) on that bonus one out of ten deposits?"
If so, and all other things being equal or not factored, then it's a good bet.
Within the cashier, there are also a few restrictions listed, mostly specific games that aren't available and one game with 50% weighting for wagering requirements. Good Girl Bad Girl and Mamma Mia! Are not among them. All Tom Horn games are off-limits for bonus play.
There is no max bet listed.
Now for a quick dissection of the general terms and conditions which are referenced but not available to view while logged in.
The general terms are labeled a through f and cover minimum age (18), the need to submit truthful identity docs, reserved right to not pay, minimum 1x rollover on all deposits, no bots (electronic, mechanical, robotic), and finally that you understand the game rules.
Added in the last couple of years is a paragraph on withdrawal conditions which states basic KYC requirements such as ID, faxback form for cards used, etc. It concludes with a list of restricted countries (Cyprus, Estonia, Hong Kong, India, Pakistan, Israel, Romania, Hungary, Netherlands, Poland, and Canada).
The terms are woefully incomplete and with the God-clause players should not simply assume that 'anything else' is fair game.

Banking and Customer Service
Payment methods may be country-specific. From a desk in the US I was able to see and take steps toward depositing using the Zelle instant banking app. Bitcoin and several credit cards - Visa, Mastercard, American Express, Discover, and JBL were also available in the cashier.
Without a funded account I as unable to proceed to withdrawal options but was able to find:
"Payout Limits: Minimum 10.00 USD Maximum 1000.00 USD".
From what I can gather from other review sites that have tested the process, the only current option for players in the US is crypto withdrawals. You may want to check that with customer service, live chat, etc., before depositing.
Pending time, processing times, and eventual payout times are not listed in the T&C.
Pitfalls
Lack of concise terms and conditions including bonus terms like max bet and basic banking info like pending, processing, withdrawal frequency, etc.
Uneven history of clearing/concluding complaints on public forums
No license claimed
Limited withdrawal options

The Final Word
Golden Lady Casino offers a nicely organized catalog of games, many of them from the Rival library, which has always been a favorite provider of mine. Other game developers include Betsoft and Tom Horn (in some markets) as well as 'Live' casino games like blackjack, baccarat, and roulette from FreshDeck Studios.
On its face, the welcome bonus looks extremely generous and as is expected, the total amount players can win from such large bonuses is restricted. That's okay for those who simply like to play and who would be happy with about 10x max cashout. With these games, it's a reasonable proposition for greatly extended playtime and a reasonable wagering requirement of 30x and 35x rather than 50xd+b as is usually seen with matches of 200% and more.
Anecdotal evidence suggests there are "invisible terms" - in one case it was a 30-hour time limit but that term was not shown by the operator to exist in writing - which means it didn't exist. In another case, a player did a clean deposit with no bonus and got no public help from the operator in collecting their sizable winnings. Out of courtesy, the player dropped back by the forum four months later to announce they had been paid.
Unfortunately, the operators don't make any promises of when they will pay winnings so they aren't violating any written terms if they take longer than you might expect to get the proceeds. Reputation management is so lax that fully two-thirds of public complaints on one oft-visited complaint board remain unresolved - some of them have no replies.
If you like Rival and Betsoft games, live where you can access the Tom Horn slots, and really want greatly extended playtime and don't mind if it might take a while to get paid, you may want to make a second gamble and deposit here to take the bonus. If you do, you should probably walk on eggshells and not push your luck with any bonus-beating strategies, just go with the flow and hope for the best.
Please feel free to leave your impressions of the site below if you have visited.
Review Casino

User reviews marked with this logo are syndicated from
LCB.org
There are no Casino Games for requested criteria.
Something went wrong. Please try again later.

Casino Details
Not announced on their website