Online casinos accepting players from South Korea
The field of gambling…
… has been under as much influence of progressive tech as any other recently, with plenty of exciting novelties made available to the general public. It takes the whole experience to a whole new level; still, looking back, it is the gambling culture and habits of a certain society that have set the foundations for substantial progress.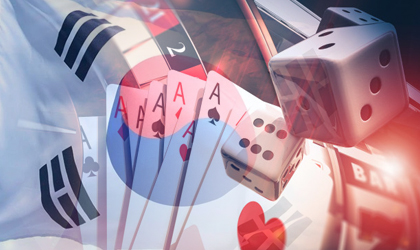 In this line of thought, it is most certain that gambling has a long-standing relationship with people from all parts of the world. This is especially true considering its expansion during colonial times, and with the conveniences available nowadays, it seems like there is no stopping this modern-day popular entertainment form.
For South Koreans…
… the history of gambling dates back ages ago – residents of the Korean peninsula have been known to bet on local board games such as janggi, which is much like chess. Betting on sports has also been an accepted practice, with ssireum, similar to sumo wrestling, being one of the top sports for the purpose.
However…
… extensive political turmoil on the territory has left the peninsula divided by the Russian-dominated north and the US-supported south following World War II. As a result, only the latter managed to progress in line with the global trends, without the restrictive provisions and bans present in the former structure.
Nowadays, South Korea…
… is still known to be one of the leading forces in terms of progressive approaches to education, business, medicine, technology. In Asia, it is only second to Japan, which alone speaks volumes of their achievements. Nevertheless, legal gambling is still rather stigmatized across the country, both due to past restrictions and current issues (battling money laundering, problem gambling, addiction and more). 
While it may be hard for a South Korean to find a legal, suitable and entertaining option for their gambling needs, it is not impossible. Just make sure to learn the basics, stay informed, and gamble away.
Top 8 Online Casinos for South Korea
Casino
Highlights
Cashout
Bonus
View Details
Loading...
There are no available casinos for requested criteria.
Something went wrong. Please try again later.
Legal Online Gambling in South Korea
As mentioned...
... legality of the gambling practice in South Korea is a completely different affair from their habits. In fact, ever since they have started gaining power and progressing, legislation regarding this sphere has become even harsher. 
Currently, the gambling industry in South Korea...
... has legalized land-based commercial casino gambling. 
As for state-run forms…
...there are lottery (as well as sports lottery) and sportsbetting (SportsToto) options provided. The monopoly on these forms of gambling seems to be as firm as ever, and has even extended on the sole form of interactive gambling available in the country – online lottery.
Speaking of which, online sales of lotto tickets was only announced in April 2017 by the Ministry of Finance, one of the authoritative bodies on the matter of gambling. This legislation came with multiple strings attached, such as the cap on interactive lotto sales that cannot be anything over 5% of the lottery's total sales. What is more, they restrict the number of tickets that can be bought per individual.
Going back to casino gambling...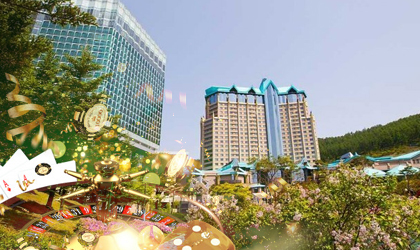 ... the only form offering licenses to commercial businesses, there are currently 17 operating land-based casinos across South Korean territory. Out of these, however, only one is allowed to service local residents of the country aside from foreigners – the Kangwon Land Casino. 
According to data and assessments, this casino alone is bringing in more profit than all the rest combined, which further speaks towards the presence of a local gambling culture. 
Still, restrictions...
... for land-based, as well as cruise ship casino establishments keep on coming. Throughout 2015, the government passed the Cruise Act 2015, and added amendments that would allow more than 5 operators to include casino facilities on board. These had to be modelled after specific provisions, such as surface and games availability. 
Similar restrictions caught up with the aforementioned Kangwon Land Casino – since January 2018, the Ministry of Culture, Sports and Tourism (another state body responsible for the gambling industry) gave an order to reduce the casino's operating hours from 20 to 18, and decreased the number of gaming tables from 180 to 160.
Some forms of racing...
... are also allowed in South Korea, naturally under the same monopoly responsible for the lottery and sports betting services. Horseracing,boat-race and bicycle-race wagering is permitted on the country's racetracks in Seoul and Busan. Since May 2018, an agreement between the Sports Information Service (SIS) and the Korean Racing Authority allowed live broadcasting and footage from these races to retail and online bookmakers in the UK, Ireland and Spain.
As it stands, there is much room for expansion and improvement of the current legal gambling scene in South Korea. However, legislation enforced so far has not made any moves in that direction.
South Korea Online Casinos
In an attempt to battle problem gambling and reduce illegal activities, the authorities have enforced heavy penalties on the locals. Celebrities often make headlines due to one specific 'Habitual Overseas Gambler' law, which restricts locals from gambling at foreign casinos as well as their own, with the sole exception. 
Due to lack of precise language, the restriction has come to apply to land-based and online gambling, making it illegal for locals to access and play at offshore interactive platforms. Except for gambling for momentary pleasure, as defined by South Korean legislation, habitual gambling is punishable (up to 3 years in prison, or a 20 million won fine.)
Having all this in mind...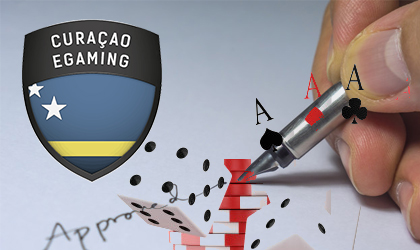 ... it is understandable to think that illegal online gambling provided by offshore operators would not thrive on the country's territory.
However, the current situation is quite distinct from this, as locals seek out VPN services and other means to gain access to these interactive casinos and gambling platforms and enjoy all the content they have to offer.
While this may sound risky...
... as long as you stick to reputable operators licensed by reliable authorities, you should be good to go. For South Korea players specifically, the top online casinos are usually licensed by jurisdictions such as Curacao, Kahnawake, Gibraltar, and Antigua and Barbuda. Checking for a seal or license info is the first thing players ought to do upon accessing a casino site, in order to ensure a safe and care-free gameplay.
Casino
Slots
Roulette
Blackjack
Video Poker
Rating
Loading...
There are no available casinos for requested criteria.
Something went wrong. Please try again later.
Games at South Korea Online Casinos
A major consideration...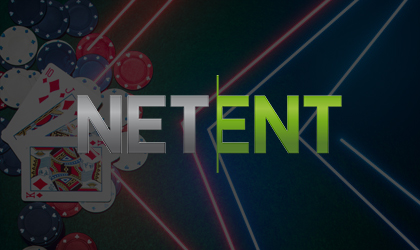 ... for any one online casino player is the game selection offered at their chosen platform, and South Korean gambling enthusiasts are no exception. Make sure to check which casino software developers actually provide the game titles in the given selection, as this too can make a difference in your overall experience. 
Some of the top providers whose games you will find on the top South Korea online casino sites include:
Each of these is known for their signature themes, features, or the specific game type they provide, ranging between live dealer content to instant-win titles. Either way, the full scope of game variety you can expect to find at these casinos is as follows:
Other table games;
Keno;
Sic Bo;
Instant-win scratch cards;
The key to being successful at any of these titles is to know the rules of gameplay, develop a strategy that works best for your needs, and have fun while playing rather than put your livelihood on the line.
The Best Live Casinos in the
Best Reviewed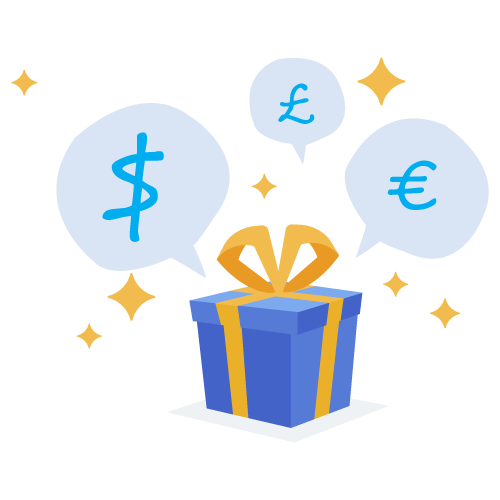 Casino
Rating
Interesting Games
Highlights
Casino Bonus
Loading...
There are no available casinos for requested criteria.
Something went wrong. Please try again later.
Mobile Betting
Gambling on the go...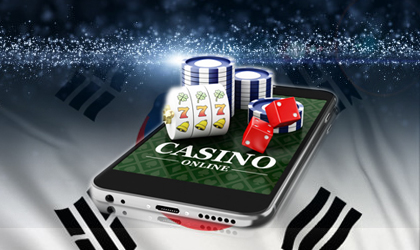 ... is one of the latest trends in the industry, and it is wrong to think that South Korean players are denied the chance just because of the legal circumstances. In fact, most of the offshore online casino operators servicing the marketplace offer their content on mobile-compatible apps or instant-play websites.
Players can check it this option is available straight from the casino's homepage. Most operators offer a link to download the respective app according to your mobile device's OS – Android or iOS mostly. Plus, they usually have separate versions for iPhone and iPad users, just to make sure the casino's platform fits the screen size as optimally as possible. 
The mobile-optimized experience is available through instant-play as well. It, too, can perform any function requested by the player as easily as the desktop version, from claiming bonuses, to requesting withdrawals.
South Korea Online Casino Banking & Payment Methods
The matter of cashing out...
... of online casinos is a constant concern for players everywhere. After all, anyone who has been lucky enough to deposit real money, play and win at the South Korean casino sites should be able to claim their winnings just as well. 
At South Korea online casinos...
... the legal situation has only somewhat reduced the variety of available payment methods. Even at that, there are still options that players can use to get their funds across. Prepaid vouchers from local services are a popular option, but one of the most proven reliable methods is direct bank transfer. The online casino provides players with their account at one of the local banking institutions in the country, and players can easily go to the counter of their chosen bank and deposit funds to the given account. This goes two ways, as players can also receive cashouts straight to their bank account.
Visa and MasterCard are also among the most commonly accepted payment methods for this sort of transactions.
The e-wallet Skrill is also an option for this player pool, representing one of the more modern options in the casinos' banking section. It serves as an online account, and transfers players' funds speedily, yet still securely. Similarly, Neteller is also an option for South Korean players.
FAQs
1. What is habitual gambling?
- This is specifically part of the South Korea gambling law, used as a term to distinguish such punitive gambling activities from the recreational momentary gambling. There is no clear definition of habitual gambling as it is, causing some complications during actual judicial processes.
2. Is poker available in South Korea?
- Yes, there is in fact a major poker tournament held in South Korea, under the organization of the global brand PokerStars. Here, players can enjoy great action throughout the entire event, and win prizes up to millions of wons.
3. Are there any online poker variants at the respective South Korean online casinos?
- Online casino players from South Korea can equally find poker gameplay at their casinos, as well as poker rooms, provided by offshore operators. Most common variants include Caribbean, Omaha, Casino Hold'em and 5-Card poker, along with other types.
4. What kinds of bonuses will South Korean players be eligible to claim?
- The whole bonus selection at South Korea-friendly online casinos is usually available for these players to claim. As such, this includes everything from Welcome offers, No Deposit bonuses, cashbacks and deposit-match bonuses, all the way to loyalty benefits.
5. What is the legal gambling age for South Koreans?
- South Koreans are able to take part in legal gambling activities in the country as soon as they turn 18.
6. Is there a separate legal gambling age limit for foreign visitors in South Korea?
- For foreigners in South Korea, the legal gambling age is 19.
7. Will I need to download online casino software each time I access a new casino?
- No, this is not a mandatory requirement at each online casino. Some may offer you the option to download software in order to access the casino straight from your device rather than a browser, but this is usually optional.
8. What currencies I normally available for players at these casino sites?
- The top operators tend to include the local currency South Korean Won – KRW as an option on their site. However, since some of the banking services cater to an international user pool, this option may be substituted by some of the more widely-spread currencies, such as Euro, US dollar, GB pound and the likes.
9. What is the taxation policy like in the South Korea gambling industry?
- Taxes in South Korea are enforced on casinos' gross wins at different rates – 0% for wins up to 50 billion won; 2% for wins from 50 to 100 billion; and 4% for anything above 100 billion won. Plus, gaming machines are subject to a 20% tax on their gross wins.
10. Are South Korean players able to contact customer support?
- Yes, even though these casinos are not licensed locally, they still provide 24/7 customer support for all their players, including those from South Korea. Contact options normally include phone number and email, as well as a live chat feature, or alternatively an FAQ section where players can look for a solution on their own.