Direct Bank Transfer Online Casinos

Introduction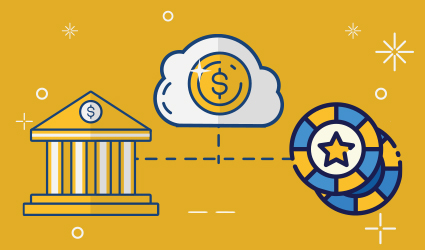 As we dive deeper into the digital age, people everywhere are putting convenience at the forefront, searching for easy-to-use new payment services that make online activities like shopping, gambling, and app purchases a breeze. While this search is justified, it's not always fruitful. Most of the modern payment options that offer these features tend to have severe limitations. Their offer may be jam-packed with quick processing times and easy setups, but they're not always reliable and their reach is mostly limited to big markets like the US, European Union members, and China. A big chunk of people feels alienated by these services, which is why they turn to reliable old-school classics that never fail to get the job done. Of course, Direct Bank Transfers are first on this list! This widespread method has been around for ages, and if you're interested in learning more about it, stick around.
About Direct Bank Transfer
When you hear the words Direct Bank Transfer, you instantly think of traditional banking. This payment option has been a banking staple for more than a century now, and it's one of the safest ways to transfer money from one bank account to another. This service is pretty much the pillar of every bank and financial institution worldwide. It's used to foster transactions directly between users and users and companies offering goods and services. As a core part of every bank, this service is an undying constant that you never have to worry about disappearing.
Direct Bank Transfers have a long and rich history. The payment method first popped up in the 19th century! Its name originated around 1870 when banking institutions would transmit messages via telegraph, also known as wire, to authorize the release of funds to the receiver when someone sent in a payment. This service was a massive success with the popular brand Western Union, which operated in the US. In 1970, a big change happened in the world of banking. Several leading worldwide banks formed a co-op transfer system named Society for Worldwide Interbank FinancialTelecommunication, or SWIFT. The goal of this system was for the transfer process to be standardized across the board, ensuring secure transfers anywhere in the world!
Direct Bank Transfers are commonly associated with a bit of inconvenience, and it's easy to see where this association stems from. Up until recently, bank transfers required users to visit a physicallocation. They'd have to check in with their chosen bank or financial institution and talk to a clerk to request a transfer. Naturally, this can mean taking long trips, waiting in lines, and taking time to fill out the necessary transfer details. This time-consuming process is one of the main reasons why most banks offer an online option along with their classic Direct Bank Transfer service! Sure, it might incur a bigger fee, but it's worth avoiding the hassle.
We've discussed what this service is and how it came to be, and now it's time to cover some of its pros and cons. The pros of using Direct Bank Transfer should be obvious. Since this service is a core part of nearly every bank, it comes with high-end security that's practically unmatched. You can rest assured that your banking provider has top-tier security protocols to ensure nothing goes awry when sending or receiving money. Another massive perk of this service is its availability. Banks are everywhere, which means no one's left behind. You'll find this option in every corner of the world, which is a big deal for online gambling fans. If your country doesn't support most modern payment services, you always have this one to fall back on.
While the perks of Direct Bank Transfer are top-tier, its cons can be pretty dire. An issue that becomes glaringly obvious when compared to most modern options is the long processing time. These transfers tend to take at least a few hours to process, and usually, this extends to a few days. With instant transfers becoming the new norm, this is a big drawback. Another con of using this service is the fees. This part is unavoidable. You'll be charged a fee for every transfer made, and depending on your banking provider, they can range from reasonable to shockingly high!
How to Start Using Direct Bank Transfer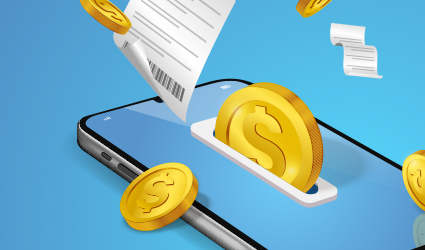 As we already mentioned, Direct Bank Transfer is easily the most widespread banking service there is. It's available everywhere banks are, so even users in smaller countries with limited access to modern banking services can take advantage of it and enjoy online casino transfers. Since the service is directly tied to banks, the getting started process is as well. Essentially, to start using the service, all you need is a valid bank account! While setting one up can be a bit of an inconvenience, it's not too much to ask in the grand scheme of things.
To start using Direct Bank Transfers, the first step is visiting a local bank. You can choose practically any bank or related financial institution in your area, as all of them likely support this option. Something to be mindful of when choosing a banking provider is their offer. Your account usually comes with some rules and benefits attached, and these can vary from bank to bank. Always go for the best banks available near you. Another thing to be mindful of is related to the service itself. Even nowadays, not all banks support online Direct Bank Transfers. This option is a massive time-saver, so we suggest choosing a provider that supports it.
Once you choose a bank to your liking and visit it, the next step is heading to the reception and request to open an account. The clerk will most likely hand you a few forms to fill out. These forms require tons of personal information, so don't be surprised by some of the prodding questions on them. They're there to test your eligibility and usually pertain to your work, financial status, marital status, etc. On top of these completed forms, you'll need to hand the clerk a valid form of photo identification before the process is complete. You can use a driving license or passport to complete this identity verification step, but there are a few other options that are generally accepted. That's pretty much it! Your account should be good to go soon.
With a valid bank account in tow, the process of using Direct Bank Transfer is simple. The first option is to visit the bank and make one in person. Request a transfer from the clerk and fill out the recipient's banking information. You'll also need to enter the transfer amount. That's all. The process is short and sweet, but it might take a while before the transfer arrives at its desired destination. The other option is making a Direct Bank Transfer online. To do this, head to the checkout and select the option from the list of payment methods. Enter the required banking details and the transfer amount. Confirm the transaction, and voila, you're done! The entire process should take no longer than a few minutes.
Depositing and Withdrawing With the Solution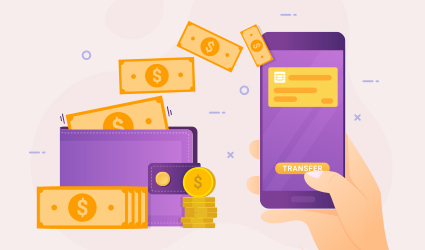 If you're wondering whether Direct Bank Transfers are the best way to deposit at online casinos, the answer is, yes, in some regards. While the method might not be the fastest or most convenient, it's the most accessible. It doesn't matter where you are in the world, you can always find a bank nearby that fosters these transactions. Since it's so widespread, most online gambling venues support this method too. You'll have an endless stream of options when choosing a venue to explore, so you'll need to weed through your options and find the best fit. To do this, we suggest checking if the venue is properly licensed and learning more about it through expert reviews. Once you choose a casino, here's how to deposit:
Visit the casino's Payments/Banking/Cashier page. 
Look for the Direct Bank Transfer/Bank Transfer logo on the list of accepted methods and click or tap on it.
In the new window, enter the required banking information. In some cases, you might need to log into your online banking account too.
Specify the amount of money you'd like to deposit.
Confirm the transaction, and the money will arrive in your casino balance after a short waiting period.
Something you'll never have to worry about with Direct Bank Transfer is withdrawing. The service is one of the most reliable ways to withdraw from online gambling venues, as it's offered in nearly all of them! To initiate a withdrawal, you can follow the same steps as depositing, with changes in a few minor details. While hearing about the availability of these withdrawals is excellent, there are some downsides to this process. Unfortunately, this method has the longest processing times for withdrawals. In most cases, it takes 5-7 days for the money to appear on your balance.
Coverage and Restrictions
We've made sure to hammer this next point home throughout this text. Direct Bank Transfer is a universal service that's available in nearly every bank globally. While the service was first popularized in the US, it's not a worldwide phenomenon everyone can easily access. From Singapore and Japan to France and Sweden, as long as you have access to a bank or financial institution, you can use this service for online casino transactions. There are also no limitations to where you can send money, so international payments are not something you'll have to worry about.
Fees and Additional Charges
If there's one thing people dislike about Direct Bank Transfers, it's the fees. Since the service is inherently attached to banks, there's tons of variety between the fees and additional charges users can expect when making transactions. Unfortunately, these fees are unavoidable, so whether they're big or small, you'll encounter them frequently. Before you set up a bank account to use the service, research your local banks and their offers. You can also call them to get more information about these fees and other charges that might affect you down the line.
Accepted Currencies
It's a bit repetitive at this point, but since Direct Bank Transfer is an international service offered through banks everywhere, it's only natural to assume that it accepts many currencies. It's worth noting that the accepted currencies for this service can depend heavily on your bank and location. In most cases, your local currency should be supported. For example, if you're in a European country, the euro should be on the list. For US residents, this would be the US dollar, for Australia, the Australian dollar, etc. Sometimes, a few more currencies might also be accepted, but it's best to check with your bank first. If they're not, you'll likely incur a currency conversion charge.
Customer Support
Approaching the question of Customer Support with Direct Bank Transfers is easy. If you run into any trouble at any point in the process, you can reach out to your banking provider for help. Most providers have a dedicated Customer Support Team that's ready to answer all of your questions and help you out of a snafu. Of course, the means of contact can depend on your bank. Phone support is the most common solution offered by banks and financial institutions, but many also add Live Chats into the mix to make things more convenient.
Conclusion
In closing, Direct Bank Transfers might be one of the oldest payment methods around, but they're a timeless option that still holds strong to this day. Not only is this service one of the most widespread and reliable payment solutions around, but it's been appropriately modernized with a snappy online option to make the process a breeze. While this service is a banking staple that's not going anywhere anytime soon, it does come with a few drawbacks. Mainly, it's not the fastest option around, and it can be a bit inconvenient if you choose the traditional in-person route.
FAQs
Is Direct Bank Transfer safe?
Yes, it is. Direct Bank Transfers go through a traditional banking system, so they're protected by top-tier bank security protocols.
How long do withdrawals take?
Unfortunately, Direct Bank Transfers have some of the slowest processing times attached to them. These transactions usually take between 5-7 days to process.
Where is Direct Bank Transfer available?
Direct Bank Transfer is an option offered by nearly every bank or related financial institution worldwide.
Are there any fees?
Yes, there are. Fees are a core part of the Direct Bank Transfer service, but their prices vary depending on your chosen banking provider.
Can I use Direct Bank Transfer online?
This depends on your chosen banking provider. Most banks do offer an online option for maximum convenience.
SHOW MORE
&nbsp
Online casinos accepting Direct Bank Transfer as a payment method
Loading...
There are no available casinos for requested criteria.

We're showing casinos that accept Direct Bank Transfer restricted by your country. To remove that condition click here
Something went wrong. Please try again later.