Online casinos accepting players from Ukraine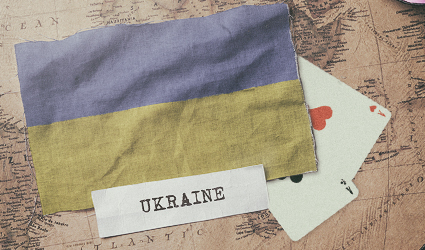 Ukraine is a country that has struggled with the question of gambling in the near recent past. However, in August of 2020 online casinos, terrestrial full gaming venues, slot halls, and land-based bookmaking were all finally legalized throughout Ukraine.
The State Regulation of Gambling Activities Act of August 2020 did away with a 2009 law that was passed after nine people perished in a casino fire. Law number 1334-VI on Prohibition of Gambling Business, 2009 itself poured cold water on the original framework the constitutional republic passed in 2003, more than a decade after leaving the USSR but only seven years after codifying their own constitution in 1996.
Top 8 Ukraine Casinos
Casino
Highlights
Cashout
Bonus
View Details
Loading...
There are no available casinos for requested criteria.
Something went wrong. Please try again later.
The general population is mostly opposed to legalized gambling according to a December 2019 poll conducted by the Kyiv International Institute of Sociology (KIIS). In that survey, only 18% of respondents said they fully supported legalized gambling and another 19% were accepting of the idea if gambling only occurred in specialized zones. Fifty-six percent said they did not support it at all.
In order to overwhelm and defeat illegal lotteries and to capture revenues, the Cabinet of Ministers was instructed to establish a licensing system for private lotteries in the summer of 2017. Two years later, President Volodymyr Zelensky tasked legislators with the job of coming up with a framework to legalize all gambling, beginning with full casinos in five-star hotels on and near the highly charged tourism magnet of the Black Sea.
Online casinos with offshore servers took advantage of a loophole in the old law, but that "exception" was eliminated in 2011. Other than during that period of operations in a legal gray area, online gambling had been illegal since the prohibition of 2009.
Returning to the present we still see the Commission for the Regulation of Gambling and Lotteries continue to regulate the lottery sphere, although lotteries are not formerly considered gambling.
The body also oversees poker, sportsbetting, horseracing, online and land-based casinos, as well as slot halls. The Commission is ultimately overseen by the Ministry of Justice.
What the law means for players...
We'll take a look at the regulated verticals to include some of the relevant limits and restrictions, beginning with terrestrial operations.
Land-based casinos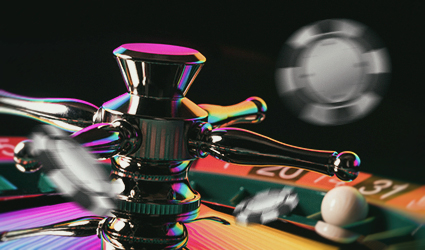 The regulations vary somewhat for land casinos depending on where they are located. In Kyiv, they must be located in a 5-star hotel with at least 150 rooms. Outside of the capital city, a four or five-star hotel with at least 100 rooms can host a full casino. Recreational complexes situated in a rural area must have at least 10,000 m2 of space and a five-star hotel. Special territories or "special gaming zones" to be determined by the Cabinet of Minister can have casinos with over 10,000 m2 of space.
Special licenses can be granted for investors who wish to operate a casino in a new five-star hotel with 200 rooms in Kyiv or 150 rooms in another city. The purpose of these special investment licenses is to encourage the development of resorts in the country.
All full casinos in five-star hotels must have at least 500 m2 of floor space.
Casino operators and betting shop operators can conduct online gambling through their licenses. However, it is not required that an online operator be affiliated with a land-based operator.
The Best Live Casinos in the
Best Reviewed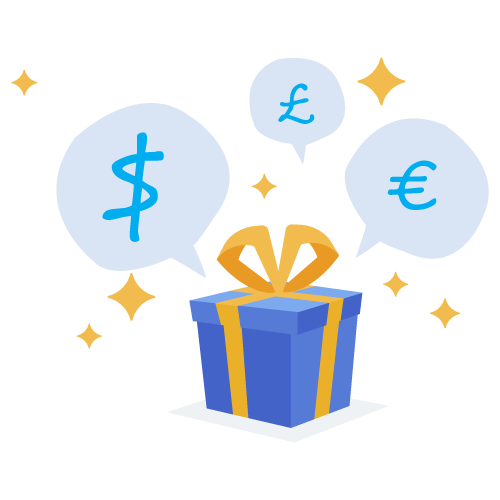 Casino
Rating
Interesting Games
Highlights
Casino Bonus
Loading...
There are no available casinos for requested criteria.
Something went wrong. Please try again later.
Slot machine halls
A separate license is required to operate a slot machine hall outside of a casino. They must house machines made after 2019 and the machines cannot be Russian made. No machines can be visible to a passerby from outside and the hall must be in at least a three-star hotel. In Kyiv that 3, 4, or 5-star property must have at least 50 rooms, and elsewhere it must have at least 25 rooms.
Don't expect to see one pop up in any city of fewer than 10,000 people or within 500 meters of a school.
Slot machine halls must be at least 300 m2 in size.
Betting shops
Betting shops can be located at racetracks and otherwise must meet all the criteria a slot machine hall does except for size. All betting shops have to be at least 50 m2 in size.
Online casinos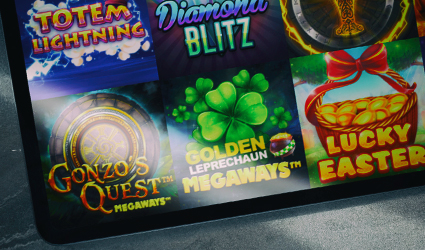 Only online casinos licensed in the country are allowed by law. However, there is no legal ramification provided for players who choose to gamble at offshore establishments.
Banks and payment systems are required to refuse payments to unlicensed operators. The Cyber Police in association with the office of Strategic Investigation in Kyiv has begun enforcement actions against providers and operators, but there is no law against citizens gambling where they please.
The National Commission for the State Regulation of Communications (NKRZI) has begun the creation of blacklists and is asking (requiring) internet service providers to block some unlicensed domains. Among the better-known brands, we find BetChain, CloudBet, FastPay, Golden Tiger, iLucki, PartyPoker, Pinnacle, RedStar, and Yukon Gold on the initial blacklist.
How can Українці play online?
During the first few years of regulated gaming, operators will be paying higher licensing fees through a 'temporary co-efficient' that basically triples their costs. Once the state monitoring system is in place and all transactions and betting are being monitored in real-time by the government, that co-efficient is supposed to be removed.
It's unclear how close to the minimum theoretical return to player percentage (RTP) the fees may force operators to set slots to in order to pay the 3x licensing fee. The state-mandated minimum RTP is 90% for slot machines. Interactive games do not have their own stated minimum, so we might assume online slots will return 90% as well, at a minimum.
Casino
Slots
Roulette
Blackjack
Video Poker
Rating
Loading...
There are no available casinos for requested criteria.
Something went wrong. Please try again later.
Offshore licensed sites
Gamblers in many other jurisdictions, even those with draconian measures against participating in online gaming, have been able to play since the advent of the internet casino.
DNS blocking can be easily defeated by using VPNs or other masking technology. Payment blocking can be circumvented by using some eWallets, prepaid cards and vouchers, and bank transfers. Some operators may even provide non-descript payment gateways that will not be recognized by regulators or local financial institutions.
Each of the operators that have agreed to serve the Ukrainian population has solutions for players who may face challenges. The best bet is often to simply try a payment method, or to contact customer service for advice, and to be sure you will have a way to get your winnings out of the cashier.