Online Casino Bonuses & Promotions
Trusted Casinos from our Online Casino Directory.
One of the biggest disappointments that new players online face is being denied substantial winnings because they weren't familiar with casino incentives, bonuses or 'free money'. Long gone are the days that you can deposit $25 and the casino will match it with another $25 just to get you in their virtual doors.
Guide to current
online casino bonuses
Free Bonuses and bonus codes from online casinos you can trust
A word about casino bonuses and promotions:
It is very important these days to read the terms and conditions of any online bonus or promotion you are accepting from a casino.
Keep in mind the old saying "if it looks to good to be true it probably isn't!" - Because the same thing goes for casino bonuses. Bonuses, unfortunately, come with conditions. If they didn't, people would simply deposit $100, the casino would match that amount, and an unscrupulous player would cash out $200 without having played a fair game at all.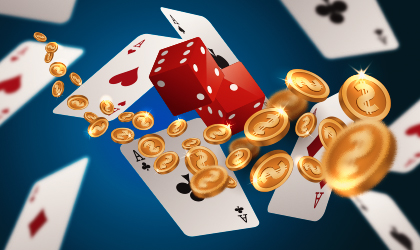 So you need to know a little about the 'rules of the game' in terms of bonuses and when it's just a good idea not to accept a bonus at all. Below you will find our full guide on avoiding the pitfalls of predatory casino bonuses and tips on how to get some really good bonuses!
Although it can be a daunting task to read through the entire legal document known as the "Terms & Conditions" just to accept a bonus, familiarizing yourself with a few key concepts and terms will help you understand how these incentives work. Then, if you find a bonus that looks good on the surface you will know what you are dealing with and can look deeper to decide if the offer might be good for you.
Some of the terms you will want to be aware of are:
No Deposit Bonus – The casino gives you money to gamble with.
Sign up or Match Bonus – The casino matches your deposit with a percentage.
Wagering requirements or Play-through – The amount of money you must wager before being able to withdraw any winnings.
Allowed or Restricted Games – games you may or may not play while using a bonus
Bet Limits – Restrictions on the amount you can bet in one action/spin/hand.
Weighting or Contribution of games – Slots may contribute 100% while Blackjack may only contribute 5% towards fulfilling wagering requirements.
Minimum / Maximum Cashout – The least or most you will be able to remove from the casino after you have met all the terms of the bonus offer.
Cashable or Non-cashable Bonuses – The money they have given you to play with may be removed from your winnings at cashout.
Verification Deposit – Before removing winnings from a bonus you may need to make a small deposit into the casino to confirm financial details and identity of new customers. This money should not have any conditions placed on it and can be withdrawn along with your winnings.
That might seem like a lot of concepts to wrap your head around at first but we'll walk you through it. Trust us, this is the easy way to learn – you don't want the disappointment of learning the hard way; thinking you have won $10,000 and then finding out you played a game that wasn't allowed, or bet too much, or are expecting more than the casino is willing to give to entertain a new customer.
No Deposit Bonus
We'll start with the No Deposit Bonus, as this is the one of the easiest to claim and understand. In a nutshell, a casino will offer a sum, say $20, for you to play with to try out their casino and games. You won't need to risk any of your own money. Simply sign up at the casino and claim the bonus either by entering a code in the cashier section, contacting customer service to request it, or begin playing if the bonus is already in your account. Some sights like , nodepositcasino.org specialise in these types of bonuses.
Wagering Requirements
Most bonuses will come with wagering requirements. For example, it may be 30x playthrough. This means that if the casino has given you $20, you will need to wager that amount thirty times. So you will need to make a total of $600 in wagers before any of the winnings belong to you. That may seem ridiculous but it really isn't. For every 1.00 you wager your remaining playthrough is reduced by 1.00. It is highly unlikely that you will not add to your balance by placing occasional winning bets so your balance will go up and down but your wagering requirement can only go down. One or two lucky spins (most No Deposit Bonuses only allow slots play) and you may be on your way to your first cash out!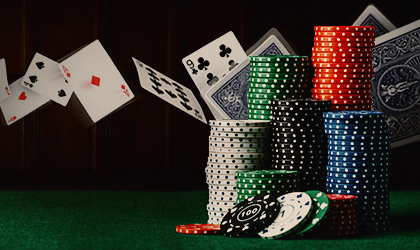 Sign up or Match Bonus
If you have opted for a Match or Sign-up Bonus instead of a No Deposit Bonus, the wagering requirements will likely apply to the deposit+bonus. So a 100% bonus gives you a balance in the casino of your $20 plus their $20 for $40. Wagering requirements on this balance would be $40*30=$1200. You've doubled your chances of winning and guaranteed your self more opportunities to 'hit a big one', but have also obligated your self to the playthrough requirements before you can cash out.
Allowed or Restricted Games
It's very important to be aware of which games are allowed for bonus play and which aren't. If you play a restricted game your winnings may be forfeited. Most No Deposit and Sign up bonuses only allow slots play – and some restrict certain slots such as those with progressive jackpots. When in doubt ask customer service and read the terms. It is safe to assume in most cases that you will be playing slots with a bonus, as this is the most popular kind of bonus offered.
Bet Limits
Some casinos limit the amount you can bet per game while a bonus is active. This can vary from a slots game limit of "no more than 6.25 per spin" to table game limits such as "no more than 30% of current balance", or "no more than 15% of original bonus balance". These requirements can be confusing and cumbersome but for the slots player, they are usually not part of the terms. If they are they will probably be boldly stated on the first page of the offer.
Weighting or Contribution of games
Some games have a very low house edge, such as Blackjack. For a casino to offer a bonus that can be used for slots games as well as table game play casinos have to weight the playthrough contribution of certain games to make an even playing field. Of course, they could simply offer a "Blackjack Only" bonus with wagering requirements of twenty times that of a slots bonus, but for some reason, they prefer to allow certain games to only contribute a percentage such as 5%. This accomplishes the same thing and allows players to switch between casino games using the same bonus. In a nutshell, if Blackjack contributes 5%, only .05 of every 1.00 you wager on the game will be deducted from your remaining playthrough or wagering requirement.
Minimum and/or Maximum Cashout
Many bonuses will only allow you to take money out of the casino within a certain range. The minimum withdrawal is often the amount of the bonus. For No Deposit bonuses, the maximum is usually 5x or 10x so a $20 No Deposit bonus may be worth $100 or $200 at the most. These limits vary from casino to casino and many Sign Up or percentage Match Bonuses have no upper limits.
Cashable or Non-cashable Bonus
There are many other confusing terms such as 'sticky', or 'phantom', etc. but to get a basic understanding "Cashable" or not will work. Let's assume you have met all the terms of the bonus; you've wagered or played through the money the required number of times, played no restricted games, haven't exceeded any bet limits, are above the minimum threshold to withdraw your winnings, and have made a verification deposit if required for new customers. If the Maximum you can withdraw is $100 and the bonus is non-cashable you will need to withdraw when you have $120 in your balance. The casino simply takes back the money they have let you wager with and pays your winnings. If the bonus is cashable, simply withdraw when your balance reaches $100.
Paying attention to those simple things can save you a lot of grief in the end. Play at reputable casinos and check players forums often. If there is a bad apple, please let us know so we can remove them.
Redeeming Bonus Codes
If you see special or exclusive bonus codes or promotions being mentioned at a casino it's fairly simple to claim. Sometimes you need to go through the link or banner that gives them out - and then you have to enter the code when you signup. Other codes you can just write down, and enter into the bonus code field to claim. In this case you don't have to follow the banner, however just to make sure we always suggested following the banner or link where you saw the bonus originally just to keep things simple.