Online casinos accepting players from Finland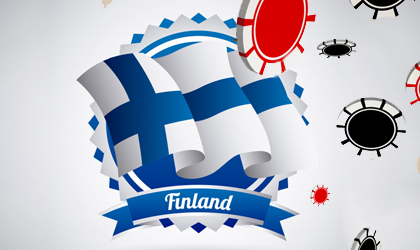 When it comes to gambling...
… one cannot help but notice that it is fully embraced by some countries around the world, but genuinely restricted in others. This is because while some players gamble in a moderate way, others gamble in excess, leaving countries with no other option but to restrict or completely ban gambling.
Online gambling, though…
… is a different matter. Things are even more complicated with online gambling since the internet is a place anyone can access. And if no proper measures are implemented that would protect the vulnerable and the young population, gambling addiction becomes a serious problem for the country. 
That's why…
… some countries, such as Finland, want to allow players to get access to their favourite casino games while keeping the ball in their own court. Gambling in Finland is legal but is monopolized.
In the past… 
… it was decided by the Finnish government that gambling should stay within the country's borders, not allowing foreign operators to step foot on its soil. 
The Finnish operators…
… licensed to provide gambling and betting services were Fintoto, Veikkaus for bingo and RAY for poker and casino. They were granted permission in January 2010 to proceed with interactive ventures. A month later, PAF was also allowed to provide online gambling services, becoming the only non-local monopoly operator permitted to offer online gambling in Finland. PAF was licensed in the semi-autonomous Åland islands.
However… 
… The Finnish Constitution Committee ruled that the operators were prohibited from marketing their products in the country. In November the same year, RAY launched its online bingo and casino site in partnership with Playtech. 
Three years later…
… Veikkaus was banned from advertising or sponsoring lottery products via national television broadcasts by the Finnish Communications Regulatory Authority (FICORA), in accordance with legislation. 
It was in February 2014… 
… that the Cabinet Committee on Economic Policy supported the proposals to tighten the monopoly control over the market. The three monopolies submitted their proposals jointly, suggesting the creation of a digital monitoring group to open dialogues between the government and the monopolies, with the aim of blocking/preventing unlicensed international operators from targeting the market. 
In June, the same year…
… Sportradar signed an agreement with the Finnish Football league, becoming its official exclusive data partner. The agreement gave Sportradar the rights to gather and distribute data to the betting industry, using its fraud prevention system to oversee match-fixing and other fraudulent activities. 
In partnership with Playtech…
… RAY launched a Live Dealer product. RAY continued to expand its portfolio of games from Playtech's studio based at its headquarters, all compliant with the licensing conditions. The Live Dealers, in order to attract more Finnish players, were informally dressed as suggested by a market search. 
Best Online Casinos for Finnish
Casino
Highlights
Cashout
Bonus
Loading...
There are no available casinos for requested criteria.
Something went wrong. Please try again later.
Legal Online Gambling in Finland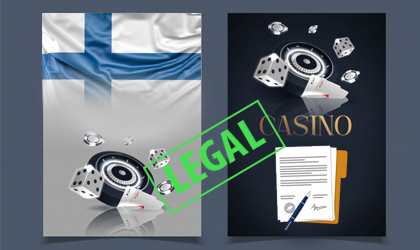 From June 2015…
… RAY and Veikkaus were prohibited advertising, following the National Police Board's interpretation of the Lotteries Act. It was determined that both monopoly operators were unlawfully marketing products and directing promotional ads to players. 
It was later that year…
… that the news on a merge of the three monopoly operators appeared. In September 2015, the plans for the merger were approved by the Ministerial Committee on Economic Policy. The merger indicated RAY, Veikkaus and Fintoto to become a single, wholly-owned state company in the first quarter of 2017. 
The hopes were…
… that the merger would reduce the negative health and social effects of gambling and strengthen the industry in Finland. The Ministry of Interior was chosen to coordinate the project, in close collaboration with the Government Ownership Steering Department.
The process of merging… 
… the three monopolies began in October 2015, with the creation of a temporary integration company. This company was set to be governed by a board comprised of one member appointed by each of the three monopolies, and three government-appointed members. The board was supposed to prepare the necessary conditions for the merger. 
The conditions for FRV Evo Oy…
… the temporary integration company were finalized by the Prime Minister's Office, set to be responsible for the operational cooperation of the merging operators. FRV Evo Oy was created to be in place until the merger comes into force, part-owned by each operator (15%) and part by the government (55%). 
In June 2016…
… the Finnish government officially notified the European Commission (EC) of the amendments that needed to be made to the Lotteries Act concerning the merger between the three monopolies. The EC's standstill period was supposed to be three months and end on the 1st of September 2016, unless another member state or the commission asks for a detailed opinion, which was supposed to extend the investigation process by 1 month. 
Finally… 
… it was confirmed by FRV Evo Oy that the merged company would operate under the name Veikkaus and would launch on the 1st of January, 2017.
In December 2016…
… win2day and Veikkaus finalized the agreement which allowed players from Austria and Finland to play against each other via an omni-channel platform created by Playtech. The first international iPoker liquidity network shared by the two companies was launched in March 2017.
In recent years…
… Veikkaus launched seven Virtual Sports products across 25 of its online and land-based outlets. However, in October 2018, legislation was introduced to Parliament that would require Veikkaus to introduce obligatory identification checks on gaming machines prior to allowing players to gamble. 
In the meantime…
… Veikkaus, Norsk Tipping, Française des Jeux, and Danske Lotteri Spil signed an agreement establishing a limited liability company, under the laws of Norway. The Lotteries Entertainment Innovation Alliance was aimed at developing liquidity games, enhancing lottery products to be available to their respective players, scheduled to launch in 2019. 
In January 2019…
… as part of the restructuring of its network, Veikkaus announced to discontinue its restaurant table game operations, resulting in 400 temporary job cuts. Several months later, it awarded its sportsbook contract to SBTech. The two companies were set out to combine forces, and thanks to their existing pre-match and live sports betting products, fight against offshore operators. 
In August the same year…
… Veikkaus announced it would reduce the number of gaming machines across the country, due to the enactment of compulsory identification checks set to come into force from the 1st of January 2022. The company announced to reduce the number of slot machines from 18,500 to 10,500 in upcoming years. 3,500 were set to be decommissioned during the course of 2020, while 4,500 over the next five years. 
Casino
Slots
Roulette
Blackjack
Video Poker
Rating
Loading...
There are no available casinos for requested criteria.
Something went wrong. Please try again later.
Finland Online Casinos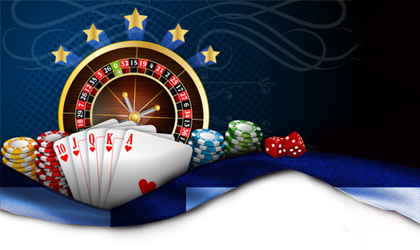 Thanks to Veikkaus' strong position on the online gambling market and powerful partnerships the operator has made in recent years, Finnish players can enjoy online gambling as other players do on international sites. 
Being state-owned…
… Veikkaus complies by the gambling rules, and operates responsibly, mitigating all possible risks involved in gambling. The Finnish system being based on the exclusive right principle secures legal protection of those engaged in gambling and prevents gambling-related frauds. 
Therefore…
… Finnish players can rest assured that they will be getting an entertaining and safe gaming experience whenever they choose to engage in gambling.
What's more… 
… when playing at the site, players should know that are contributing to Finnish society, since the revenue Veikkaus generates goes to the society in its entirety, given to fields like sports, culture, science, social welfare and health and youth work. 
Games at Finland Online Casinos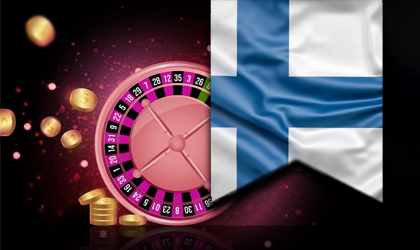 As officially stated by Veikkaus, the company exclusively operates all gambling games offered in Finland. These games fall into three major categories: Slot Machines and Instant Games, Skill Games and Lucky Games. 
However, Finnish players…
… can even play games by the one and only NetEnt! That's right, in partnership with the leading software developer, Veikkaus has a dedicated NetEnt Page on its website, which players can access any time they want. However, it also offers players games by Yggdrasil! Naturally, the games portfolio powered by Playtech is available, as well, since the developer has been a year-long partner to Veikkaus. 
Aside from Playtech's portfolio of games and Yggdrasil and NetEnt slots, players can access the following games: 
Lottery games;
Betting;
Toto;
More than 600,000 players are playing these games, according to official data by Veikkaus. The operator claims that one-third of gambling takes online, therefore, they keep extending their offering to make playing for these players ever more interesting.
The Best Live Casinos in the
Best Reviewed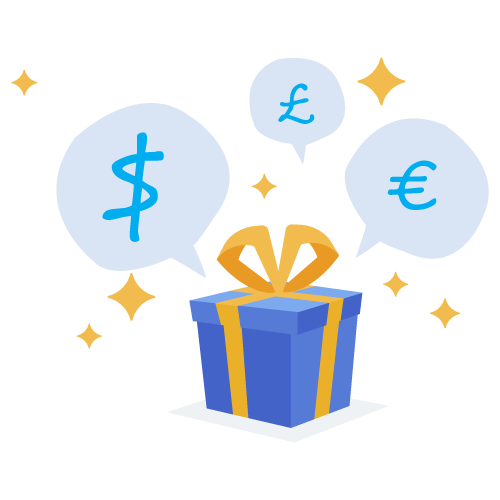 Casino
Rating
Interesting Games
Highlights
Casino Bonus
Loading...
There are no available casinos for requested criteria.
Something went wrong. Please try again later.
Mobile Betting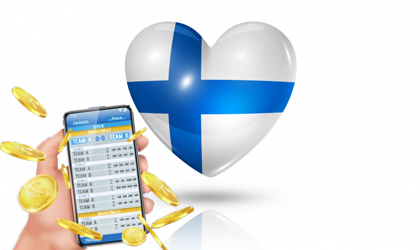 As a company founded in 2017, Veikkaus keeps up with the industry's innovations and advances. Knowing that playing games on mobile devices is a must for players nowadays, the operator has made sure to provide its players with a mobile-compatible website. 
Finnish players…
… can access the site from their desktop and mobile devices and get the same quality gambling on any device. Whether they prefer playing on their iPhones, smartphones running on Android operating system or any desktop device, they can do so at their own convenience. 
All they need… 
… is a stable internet connection and they can take their gambling on the go, whenever they want. Veikkaus has made sure to also offer dedicated apps to players who wish to download them and get even quicker access to their favourite games. There's a dedicated app for both Android and iOS-powered devices. 

Finland Online Banking & Casino Payment Methods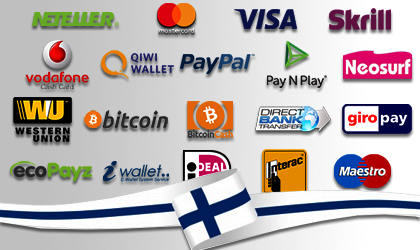 When Finnish players join the Veikkaus online casino, they are allowed to choose credit and debit cards issued by the respective Finnish bank service providers. 
Other payment methods, such as eWallets and prepaid cards, or cryptocurrencies, are not accepted. Therefore, players can play with a VISA or VISA Electron issued by:
Nordea
Osuuspankki
Danske Bank
Aktia
Säästöpankit (Savings Bank)
Pop
Ålandsbanken (The Bank of Åland)
S-Pankki
Handelsbanken
Oma Säästöpankki (My Savings Bank)
FAQs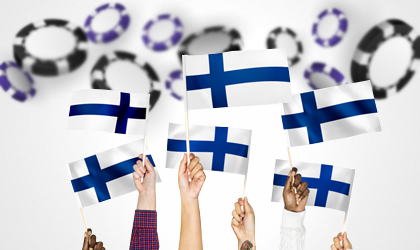 1. Can players from other countries access the Finnish online gambling site Veikkaus?
- No. Only residents of Finland, who have an official Finnish personal identification number can register as customers in Veikkaus' Finnish online gambling site.
2. How old should a Finnish player be to be able to join the site?
- The legal gambling age in Finland is 18 years. No player younger than 18 years can access the website. The operator rigidly follows this rule. 
3. Are Finnish players allowed to access international gambling sites?
- Even though accessing international gambling sites is not allowed, there are still many international gambling sites which accept players from Finland and offer them gambling in their native language and their own country's currency. Therefore, if they wanted to, they can access such sites. 
4. Is it legal for international operators to offer gambling to Finnish players?
- No. Interactive gambling in Finland is legal only for the monopoly-comprised, state-owned operator Veikkaus. 
5. Can Finnish players play progressive jackpot slots?
- Yes! The operator allows players to play progressive jackpot slots developed by NetEnt and Playtech, therefore, the mega-popular slots of this type such as the ones from the Age of Gods series, Divine Fortunes, Mercy of the Gods, and all the slots with the DC Super Heroes Jackpots are all at players' disposal. 
6. Is Veikkaus a safe online gambling site to join?
- Yes, it is. In addition to being operated by the state, the online casino implements SSL encryption provided by DigiCert, a respected encryption provider, and uses the highest measures for data protection. 
7. Is there a Customer Support team to contact and how to do that?
- Yes. Players can first try to find the answer to their question in the FAQ page, or contact the Customer Support agents via phone, email or Live Chat.
8. Is it compulsory to download the Veikkaus app to play or not?
- No, it is not compulsory. However, the apps are there to enable players to get quicker access to the casino. If players want to, they can download an app for both Android and iOS-powered devices.
9. Are there promotions and bonuses that players can claim?
- In the past, Veikkaus used to offer players a rewards programme, but due to responsible gambling issues, it has stopped offering them until September 2019. Later, it resumed the three-tier programme, giving players all different kinds of benefits, mainly related to lottery games.
10. Is NetEnt's full portfolio of games available at Veikkaus?
- For now, no. But you do have mega-hit slot releases such as Starburst , Conan, Asgardian Stones and Aloha! Cluster Pays at your disposal.