Online casinos accepting players from Cyprus
Cyprus is a divided island country located in the Eastern Mediterranian south of Turkey, southeast of Greece, and north of Egypt. The island has been inhabited by humans for well over 12,000 years and was settled by Mycenaean Greeks about 4,000 years ago.
While the Republic of Cyprus is internationally recognized as a single, sovereign nation, it is in fact bisected into north and south regions with a UN buffer zone cushioning the southwestern Republic of Cyprus from the self-declared republic of Northern Cyprus which was occupied by Turkey in 1974 when Greek forces attempted to incorporate the island into their own country.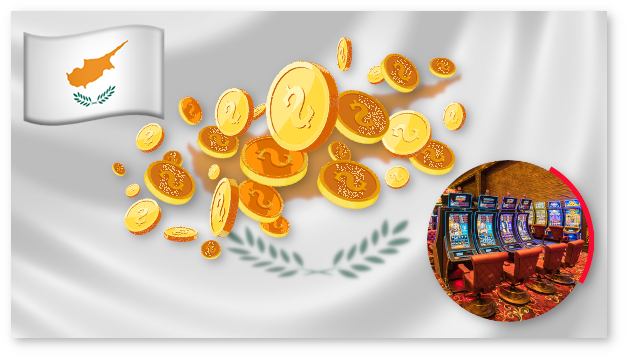 Casino gambling occurs in about 30 licensed establishments in the Turkish north even though the sovereign government in the south only legalized brick and mortars with the Casino Law 2015 which authorizes a single integrated resort casino and 4 smaller satellite operations in each of four districts other than Limassol,  Zakaki, where City of Dreams Mediterranean is located (full resort open 2021).
The satellites were approved for Nicosia, Larnaca, Ayia Napa, and Paphos.
The resort is the first and therefore the largest integrated casino resort to be built anywhere in Europe and features casino table games as well as slots and video poker. The smaller satellite casinos are actually slot and VLT parlors with no dealer hosted gaming tables unless the games are electronic in nature.
CoD Mediterranian is developed by a consortium known as "Integrated Casino Resorts Cyprus Limited ("ICRC"), comprised of Melco Group [Hong Kong (HKEx: 200) and Macau] and Cyprus Phassouri (Zakaki) Limited, a member of CNS Group. The parent company is active in the hotel trade in Greece as well as several Cypriot ventures in telecom, real estate, furniture, dairy, agriculture, and tourism.
While the race for the single 30 year license with 15 years of exclusivity was heated and attended to by big names from the Philippines and beyond [NagaWorld (Cambodia), Solaire (Bloomberry, Manilla), and many others] by the time the final bid packages were prepared only Macau's Lawrence Ho (Melco) in cooperation with Phassouri actually tendered a bid.
The consortium is now comprised of the two founding partners, with a third element, equity investors, participating in the venture.
There are also many illegal casinos in the "blue zone" controlled by United Nations forces. The UN is not allowed to arrest anyone or enforce the laws, so when southern police raid an establishment, they are told that it is owned by a northern businessman and vice versa. However, the gaming parlors have historically been shuttered briefly only to open again under "new" ownership and a new name as soon as the heat dissipates.
World Casino News - Cyprus has provided extensive coverage of Cypriot gambling including police efforts to stymie illegal gambling in the blue zone.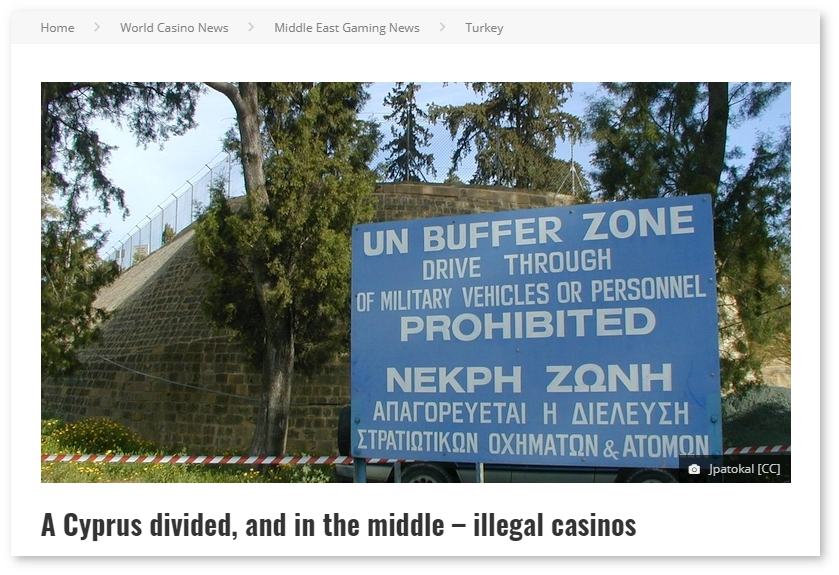 Top 8 Cyprus Online Casinos
Casino
Highlights
Cashout
Bonus
View Details
Loading...
There are no available casinos for requested criteria.
Something went wrong. Please try again later.
Cyprus Gambling Law
Cyprus gambling is highly and strictly regulated. Portions of the gambling market such as lottery and race betting are monopolized.
Remote or online betting is illegal except for sports betting. Sportsbetting is offered under two different types of license classes. To date, eight international companies have applied for and received remote betting licenses (Class B), while many more European and Asian gambling companies provide online casino and betting services in apparent circumvention of the law.
Licensed international betting sites in Cyprus
Betfair
Betonalfaonline
Meridianbet
Winmasters
Sportingbet
Stoiximan
Ubet
The following link will lead to Cyprus land-based betting services licensed by the NBA.
Pertinent gambling law in Cyprus includes:
Certain Games of Chance Law 2003 (established OPAP monopoly)
The Betting Law 2012 [Law 106(I)/2012]
Gambling Law 108(I)/17/7/2012
Gambling Law 4374/28/12/2012
The Lotteries Law 1974, (with amendments)
Casino Law 2015 (The Law to Regulate the Establishment, Operation, Function, Control and Supervision of Casinos and Related Matters 2015)
Certain Games of Chance Law 2018 - Awarded single license to the state monopoly, the National Betting Authority [(NBA) Εθνική Αρχή Στοιχημάτων]
Betting Law 2019 (L.37(I)/2019) [Minister of Finance .PDF] 
Enforcement of Online Gambling Ban (except licensed bookies)
The National Betting Authority (NBA) can, and has consistently used their power to force Cypriot ISPs to block any gambling site they add to their blacklist. There were some 2,500 casinos on the list several years ago, and ISPs can be fined EUR30,000 for not maintaining and enforcing the blacklist. While we didn't count the URLs on the current list, it is potentially much larger than that number.
The Law in Action for Online Gambling
It may be difficult for players to breach the law and visit offshore casinos from Cyprus. While we hear second-hand news of online players being arrested and prosecuted, we are not directly aware of any such cases.
We do find plenty of reports of operators and even in-person gamblers being arrested inside the country at makeshift casinos and at online gaming cafes but there are no known cases of online players being targeted in their homes.
Be that as it may, online gambling, except for sportsbetting with a Class B-licensed firm, is prohibited in Cyprus. Prosecution can be criminal with up to one-year imprisonment and as much as a EUR50,000 fine, or both.
The government works diligently to keep Cypriots from placing casino bets online with a blacklist for ISP blocking that is updated weekly.

In late 2018, regulator, Cyprus Gaming and Casino Supervision Commission launched a new website which deals with land-based casino gambling but not online betting.
The nascent National Betting Authority website lists as one of the Authority's powers, "To notify internet service providers in an electronic manner as to every internet website address (URL – Uniform Resource Locator) through which betting services are offered which are not covered by a Class A or B licensed bookmaker and/or services prohibited in the present Law..." but the blacklist is not available for public consumption on that site either.
Item #26 of the site's FAQ, "What is the blocking list?" answers: "The blocking list includes websites that do not hold a Class B license (license for online betting) as well as websites that offer illegal betting services (poker, online casino, spread bet services, betting exchanges, etc.).
The blocking list is supposed to be published at the link https://nba.gov.cy/en/blocking-list, as well as on the Authority's website and is updated on a weekly basis. However, the page returns a 404 "not found error".
With proper poking, prodding, and sniffing, we were able to find the page at http://blocking.nba.com.cy/Blocking%20List%20Latest.txt
The list is quite lengthy and very comprehensive. It includes over 130 URL iterations of the rogue Russian betting site, 1xbet that the company uses in an attempt to evade blocking of their services as they have been blacklisted in multiple jurisdictions around the world, including the UK and Cyprus.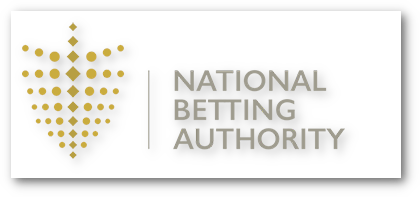 In order to determine if a betting site is licensed and legal, it will likely be necessary to visit the site and look for the authority's logo and link. While the NBA site states that licensed online operators are listed therein, the information was not found by us.
How do Cypriots Access Blacklisted Gambling Sites?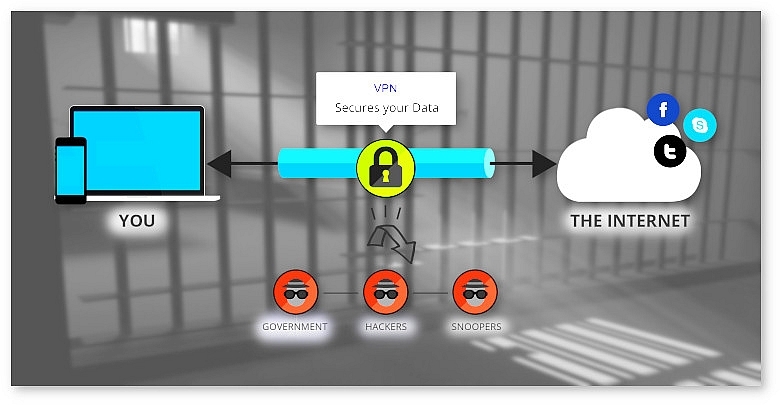 In order to visit a casino or other blacklisted gambling site, players would have to use some sort of masking technology such as a VPN (virtual proxy network). The software is easily found online free of charge or can be purchased with a monthly subscription.
VPNs create a sort of impenetrable tunnel in order to send and receive encrypted data traffic. ISPs cannot read or interpret the data nor trace the endpoints, so they are not able to block your activity.
It should be cautioned that some operators forbid the use of masking technologies, while others are happy to let their customers use whatever tools they need to access the casino as long as you let them know what you are doing. A quick chat with a live operator or sending an email inquiry is all that is required to seek permission from the gaming site.
TechRadar reviews, ranks and rates low cost, free, and premium VPNs on their website. 
TunnelBear is a premium VPN with monthly, annual, and 2-year plans. 
Casino
Slots
Roulette
Blackjack
Video Poker
Rating
Loading...
There are no available casinos for requested criteria.
Something went wrong. Please try again later.
Bonuses for Cyprus Online Casinos
Those who figure out a way to access online casino sites from within Cyprus can expect to find a variety of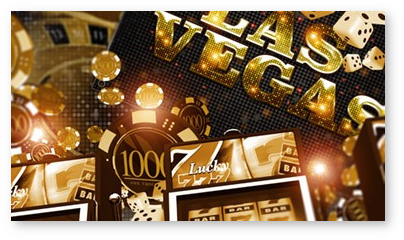 welcome bonuses waiting for them. All of the casinos listed on this page have confirmed that they accept players from Cyprus. You can see a brief synopsis of the offers as well as basic terms and conditions by hovering over the bonus text for any venue on the list.
If there is a review available (we have over 1,000 casino reviews!) you can access more bonus info as well as a rundown on the operators, their industry reputation, the games and software available, accepted payment methods, customer service and contact information, any potential pitfalls to avoid, and our final word on our impressions of the site.
Alternately if you see a site on the list that you are familiar with, but it hasn't been reviewed yet, you can click through to the site directly by pressing the "Play" button.
The Best Live Casinos in the
Best Reviewed
Casino
Rating
Interesting Games
Highlights
Casino Bonus
Loading...
There are no available casinos for requested criteria.
Something went wrong. Please try again later.
Payment Methods for Cyprus Online Casinos
If you access a betting or casino site using a VPN, it might mask your geolocation, which would prevent the site from automatically displaying only the deposit and withdrawal options available for the country you are in.
Again, a quick chat with live help should provide all the options you need in order to deposit your stake and to withdraw your winnings.
While the government 'encourages' ISPs to block gambling websites, we don't find a legal reference to or anecdotal evidence of payment blocking. If you have experienced having your debit, credit, or prepaid cards like Visa, Mastercard or Paysafecard blocked or are unable to use eWallets such as Skrill, Neteller, or ecoPayz, please drop an email to Lars [at] Worldcasinodirectory dot com to help other readers stay abreast of the latest information.
Cyprus Online Casino FAQs
Is online gambling legal in Cyprus?
Only sportsbetting is allowed, and only if you bet at an online sportsbook with a Class B (online) license from the NBA. Punishment can be severe with up to a year in jail/prison and a 50,000 fine or both.
Who regulates gambling in Cyprus?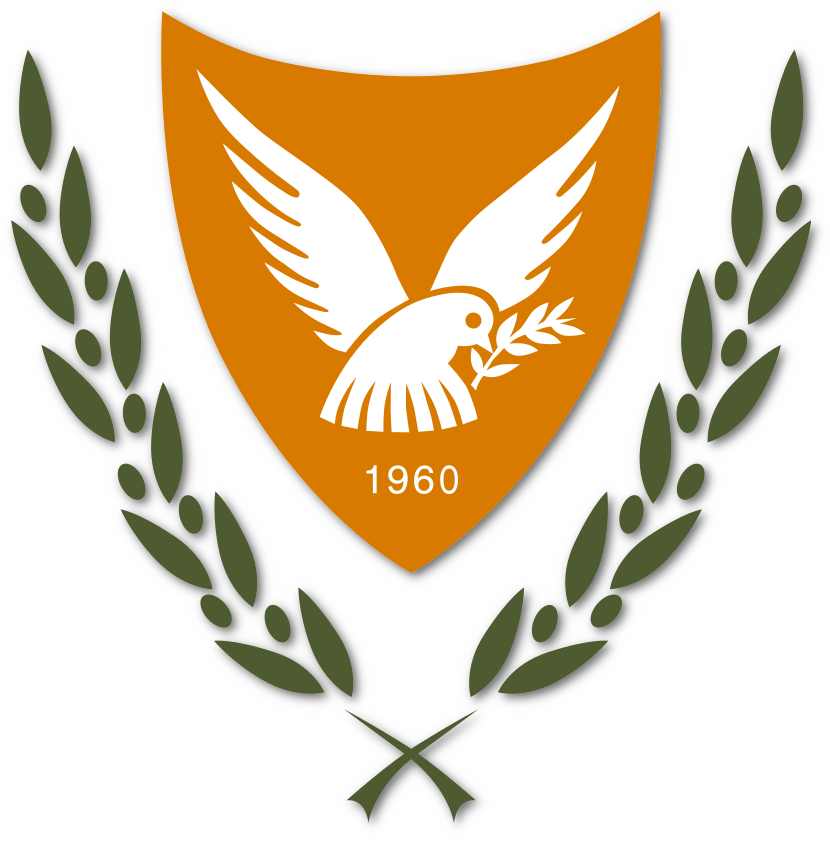 The Cyprus Gaming and Casino Supervision Commission regulates land-based slots, casino table games, and poker. The National Betting Authority (NBA) regulates sports betting. The Nicosia Race Club has the authority to regulate horse racing and any sports betting not under the purview of the NBA. The Ministry of Finance is responsible for Lottery games in the country. Lottery games are administered by Cypriot subsidiary of Greek lottery monopolist OPAP (OPAP Cyprus Ltd). 
Where can I gamble when I visit Cyprus?
The only legal casinos in the country are operated by Integrated Casino Resorts Cyprus Limited (ICRC), comprising Melco Group and Cyprus Phassouri (Zakaki) Limited. The consortium has a 30-year license with half of that giving them exclusive rights to operate a major integrated casino resort in Limmosol and four satellites in the districts outside of Zakaki.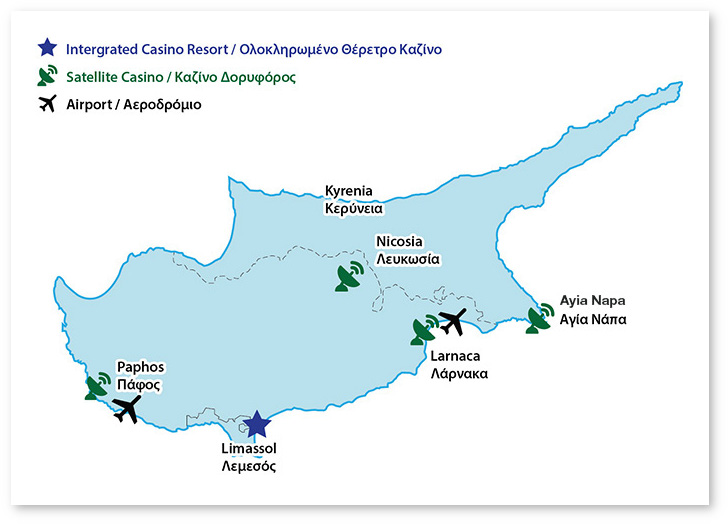 There are also dozens of casinos in the northern (Turkish occupied) section of the country.
You may also find illegal gambling dens in some of the major cities such as Nicosia. Illegal pop-ups appear quite often in the UN-controlled Blue Zone buffering north from south.
What is the gambling age in Cyprus?
Online sportsbetting and visiting casinos in the northern part of the country is [possible for people aged 18 or older. The land casinos in The Republic of Cyprus have a minimum age of 21 years.
Is Bitcoin gambling allowed?
Bitcoin has not been declared 'legal tender' in Cyprus. However, there are no specific laws against its use. Since online casino gambling is illegal, the crime would be in gambling rather than the use of virtual currency.
Online Casino Gambling in Cyprus Conclusion
We don't find any indication that online gambling will be legalized anytime soon in Cyprus. Soon, the citizenry will have at least one casino operating in each district and can look forward to visiting Europes largest and first integrated resort casino in Limassol. Readers can visit Cyprus Casinos (C2) to learn more. 
For those currently located outside of Cyprus, casino tour packages are available including 3-5 star accommodations and gambling at the 'temporary casino' in Limassol. Rated, qualified players will have their airfare, hotel, food & beverage, and transfer from and to the airport covered by Cyprus Casinos if they play at least 4 hours a day at the stipulated minimum stake levels. Minimum deposits for the offer start at €5,000 with the top tier becoming available with €50,000 or a larger deposit. Visit the Casino Travel page to learn more, or download the brochure in .PDF format here.  
In the meantime, those who prefer to live dangerously can still find and access online casinos that will accept their action. The bonuses offered are as good as those offered to players anywhere else in the world. Deposit and withdrawal methods are not specifically blocked by the government nor banks at the government's direction.
Author: Lars Jones