ecoPayz Online Casinos

Introduction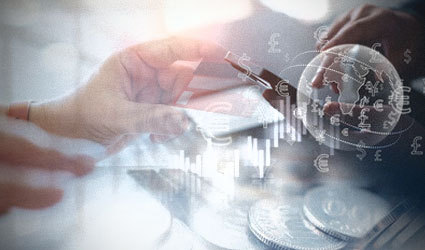 Going over our list of global online casinos to join, you will notice that most of them accept Payz as a payment method. That's because this is not a new solution; in fact, it is a renowned, popular payment method that you used to know as ecoPayz. The solution rebranded in 2023, but it has kept its core values and the features and products it offered previously. Therefore, you still get the eWallet and card products, to enjoy instant transactions across hundreds of online casinos. Why choose to use Payz as your payment method across online casinos?
About Payz
As introduced, Payz is a solution you must have heard of or used so far, but you knew it under a different name. From the year it was launched in 2000, until 2013, you knew it as ecoCard. That's when the solution only offered the prepaid card launched in collaboration with MasterCard. From 2013 until 2023, though, you knew it as ecoPayz, a global eWallet solution that came with the ecoAccount and mobile app, in addition to the ecoVoucher.
During the decade, ecoPayz became a renowned online payment processing brand, offering a prepaid card, an eWallet and virtual cards to users across the world, in over 50 currencies. It got on top of the list of leading payment solutions around the time when Skrill and Neteller stopped offering their cards in over a hundred countries, leaving space for ecoPayz to shine.
Now, with the 2023 rebranding, you'll find the solution under the new slick and simple name, Payz. It is still the same solution, offering the same services and products, allowing you to manage your money via its eWallet, prepaid and virtual cards. The company behind it promised that the solution will continue catering to users' needs despite the rebranding, and keep track of the trends and innovations in the online payments industry, allowing them to get the best services and products all the time.
The best part about it is that you don't need to have an account with any bank or share your banking details with the site you're visiting, or in our case, online casinos. As long as you register with it, you'll get access to most of your regularly used payment methods via one account, all the while never sharing details with the casino operators. The minute you register, moreover, you become a member of its Loyalty Club, at level Classic. As you provide added verification documents, you level up, and you start enjoying further perks provided by the solution, such as monthly Cashbacks, free cards and a special Customer Support service just for you.
Given all of these amazing things offered by the solution, it should come as no surprise to you that Payz is one of the top payment methods across all leading online casinos. You'll find it across too many sites to count, therefore, before you decide on the one to join, make sure you stay with us to discover how to get started with the solution and use it for instant deposits and withdrawals.
How to Start Using Payz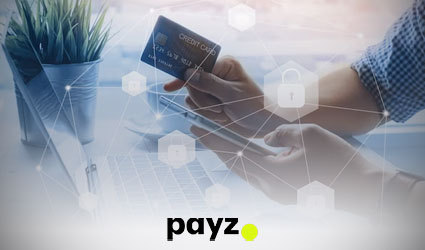 The registration procedure with Payz will go as smoothly as possible since you'd need to provide some basic personal info to create your account. After you go to its official website and press the Sign-Up button, you'd need to fill out the registration form with your name, country, and email address. Then, you'd need to provide a password and select the language, your home country and the currency you'd like to use.
Next, you'd need to go more into detail, providing your phone number and code, your date of birth, the exact street name, building, and the city/town you're living in, as well as the postal code, and finally, the source of your funds. The last step would be accepting the Terms of Use and the Privacy Policy and pressing the Create Account button.
After you've created your account, you'd need to fund it with money. You'll see that many global and local payment options would be at your disposal, depending on your country. You'll get to use bank transfer, but also VISA, Trustly, Google Pay, and Klarna.
Other options would be Interac Online, Paysafecard, INSTADEBiT and POLi, among many other. Choose one and you'll be able to fund your account and get to the next step.
The next step, of course, would be choosing a proper casino to join, which accepts the solution, to start making your instant deposits and withdrawals with it.
Depositing and Withdrawing with the Solution
It should be clear to you by now that you'll find Payz across many online casinos. In fact, just going over our lists of premier online casinos, you'll find that most, if not, all of them accept it, among which we can mention Twin Casino, Casoo, and Tsars Casino. But feel free to do your own search and find the most suitable casino for you to join, which accepts the solution.
To make a deposit with Payz, after you've joined a casino of your preference, go through these steps:
Visit the online casino's Banking/Deposits page.
Look for Payz's logo and press it.
In the pop-up, enter how much you'd like to deposit on your casino balance.
Log into your eWallet account and confirm the transfer, or enter the needed card details, if using any of the cards offered.
You will see the money arriving on your balance instantly.
Withdrawals are as simple and requested pretty much the same way. In step three, however, you'd need to specify how much you'd like cashed out, naturally. After the casino reviews your request and makes sure everything is in order, it will surely send the money to your eWallet account in no time. The withdrawal won't be instant because the casino would take up to 48 hours to review your request, but once approved, your withdrawal will arrive on your eWallet immediately.
Coverage and Restrictions
While there is no restricted countries list with this solution, since it is a global one, the company behind it makes sure to discontinue or restrict access to certain services in certain countries, due to regulatory reasons.
This means that, even though all of its services should be available in your country, you better check before you decide to use one since the solution has it at its discretion to decide not to offer one service or another in your country.
Fees and Additional Charges
Payz is one of the most cost-efficient payment methods you'll come across. Most of its services are free, even though it does come with some fees.
Nevertheless, registering an account with it is free, and so are transfers to other Payz accounts. To and from Payz merchants, you won't need to pay a fee, for receiving and sending money via Western Union either, nor for inter-account transfers, codePayz deposits and alternative currency deposits.
Be aware that some limits apply depending on your Loyalty level, regarding how much money can be transacted via the solution per lifetime. On the Classic level, meaning as soon as you create an account, you cannot spend more than €2,500. No limits apply to other levels.
Accepted Currencies
Since this is a truly global payment processing brand, it goes without saying that most of the global currencies are accepted, over 50 of them.
You can rest assured that you'd be able to use euros, US dollars, South African rand, New Zealand and Australian dollars, Canadian dollars.
Other options would include Swiss francs, Indian rupees, Norwegian kroner and Danish krone, among others.
Customer Support
Payz makes sure you get all the assistance and support you might need when using its products to transact online. That's why you'll get access to a thorough Help page on its official website, where by going from one category to another, you'll find out everything there is about the solution and the services it offers. In case you need to talk to a Support representative, you could send them an email and as soon as they can, they'll get back to you with the answers you needed.
Naturally, if you are stuck with the depositing/withdrawing procedures at your chosen online casino, get in touch with its Customer Support agents. They will give you the answers you needed as promptly as possible.
Conclusion
Payz has been and will remain one of the most reliable, fastest and most cost-efficient payment solutions to use across online casinos, with over two decades of experience and counting. When it rebranded, it showed that it still cares about users and ensures to provide them with the most modern ways to transact online, all the while offering the best services and products to them. As an online casino player, you'll greatly enjoy the fact that it is accepted across most, if not all, casinos, for both deposits and withdrawals, in over 50 currencies. Therefore, if you still haven't given it a chance, make sure you do the moment you can. You'll greatly enjoy it.
FAQs
Can I download its app on my iPhone?
Sure thing. The app is available for both iOS and Android-powered devices. As a user of an iOS-running device, you'd need to go to Apple App Store, locate the app, download it for free and install it in no time. The same goes for Android users, who can download the app from Google Play Store.
Can a Classic level user get issued with the Payz MasterCard?
No, not really. You need to have a registered account and be a user at the Silver level or higher. If you are, you can apply for a card whenever you want and use it for instant deposits across global online casinos.
Is Payz on social media?
Sure thing. As always, the solution wants to keep users engaged and informed on all the novelties implemented, and that's why it allows them to follow its YouTube, Facebook and Twitter profiles.
Do any maintenance fees apply when using the eWallet?
No, not really. No maintenance fees apply as long as you've used the account in the past 12 months. If you haven't, you'd need to start paying a €1.50 dormant account fee from then on.
Can I explore its official website in different languages?
Sure. Since this is a global solution determined to cater to users in the best way possible, it allows them to explore its site in several languages, including English, of course, Italian, Russian, French, Japanese, German, Portuguese and Spanish, among others.
Screenshots
SHOW MORE
&nbsp
Online casinos accepting ecoPayz as a payment method
Loading...
There are no available casinos for requested criteria.

We're showing casinos that accept ecoPayz restricted by your country. To remove that condition click here
Something went wrong. Please try again later.