Prepaid Gaming/Gift Card Online Casinos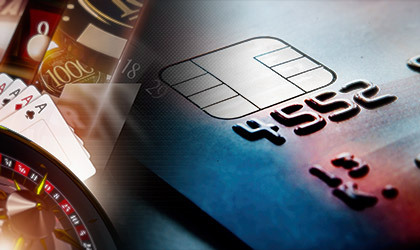 Across international online casino sites, players are given a lot of payment method choices to pick from, to fund their gambling time and cash out their winnings, and a prepaid gaming/gift card is usually always an option. This is the type of payment method designed by certain payment processors and services with the online shopper or precisely the player in mind, to provide them with a better, more convenient and rewarding online shopping/gambling time. Many such payment services offer their own cards to cater to online gamblers, but also shoppers in general, so if you decide to use one, you'll have several options to consider. What is a prepaid gaming/gift card and why use it as your online casino payment method?
About Prepaid Gaming/Gift Card
As implied by their name, prepaid gaming or gift cards are those cards that are also known by the name "stored-value cards". This means they have a monetary or some type of value stored on them, to be used online, gift cards, or across the online gambling industry, prepaid gaming cards.
These are cards that are different from regular prepaid cards, debit and credit cards, in many aspects. First, they are created exclusively for online gambling and gaming purposes, to be used by gamblers and gamers to fund their gaming time. Secondly, the amount of money available on the card is not linked to an external account maintained by a bank or another financial institution, but usually, to an eWallet-like account, created by the payment service that offers it, or by cash, at a land-based store. And thirdly, with these cards, you usually don't have to share any other banking or personal details but your name as the cardholder.
When it comes to security, since you're issued a card by only sharing your name and funding it with money, you only need to share with the casino the card number to make a transaction. That means, you never get to share any sensitive details with the casino. Plus, unless you've shared your card number with someone, no one can ever get a hold of the funds you have on the card.
We should mention here, also, that most cards like these, designed for gambling/gaming, often come with perks. To entice players, these cards may come pre-funded with bonus money or credit, may offer Deposit Matches, may offer Cashbacks or other bonus-related benefits. That's another plus, more to play with.
Being such a rewarding, convenient and safe payment solution to use, the prepaid gaming/gift card is the perfect method to use across online casinos. Luckily for you, there are hundreds of casinos that accept these cards, so stay with us to learn how to get started with one and use it across online casinos.
How to Start Using Prepaid Gaming/Gift Card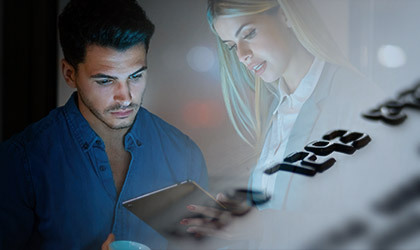 As introduced, the prepaid gaming/gift card is a solution that is offered by many different payment processors and services. One of the most popular such cards available across online casinos is the Players Rewards Card, but there are plenty of others you could explore, like the ones launched by giant payment processors like VISA, the prepaid VISA gift card.
No matter whether you're up for using a reloadable or a prepaid card, to get started with it, you'd need to visit the website of the issuer and fill out an application form, by entering your name and specifying how you'd like to fill out your card. With online applications, you'll get many deposit options, such as credit/debit cards, eWallets and sometimes even bank accounts. However, you should know that many cards can also be topped up with funds offline, at land-based stores, gas stations and shops, using cash. Depending on the card you go with, you'll get different options.
Nevertheless, the important thing is that you won't need to go through lengthy registration and approval procedures. Once you provide your name and the funds to fund your card, you'll successfully get your card. With some brands, you might need to activate your card, while with others, you can start using it right away. When you're issued the card, you'll get the proper PIN/activation codes, which you'll need to keep safe in order to successfully and smoothly use your prepaid gaming/gift card.
Depositing and Withdrawing with the Solution
Considering how easy it is to get started with a prepaid gaming/gift card, it should come as no surprise to learn that these cards are accepted and offered across many online casinos. Hundreds of sites allow players to use their prepaid gaming/gift card to make a deposit. Therefore, the first thing to do in order to start depositing with one is to choose a casino and register an account with it. As soon as you've done that, you're ready to make your first deposit with your card.
To fund your online casino account using a prepaid gaming/gift card, you'd need to go through the following steps:
Visit the casino's Banking/Cashier/Deposits page.
Find the prepaid gaming/gift card logo and press it.
In the new window, enter the card's number and your name as the cardholder.
Enter the amount you'd like to deposit.
Confirm the transaction.
In mere seconds, the amount you requested will arrive on your online casino balance.
As you can see, depositing with a prepaid gaming/gift card is incredibly easy. However, withdrawals would be tricky. In fact, most prepaid gaming/gift cards can only be used for deposits. Rarely are cards like these offered for withdrawals, mainly because there's no return address.
In some cases, though, like with the Players Rewards Card, where you have an eWallet-like account linked to the card, you'll be able to make a withdrawal. It is essential that a return address exists, so if it does, you'll need to go through a similar procedure as the one described above for deposits, to successfully cash out your winnings.
Coverage and Restrictions
Most prepaid gaming/gift card options are global, and available to users all across the world. Depending on the issuer, you'll probably be able to use the card no matter where you're from. However, some cards may come with country restrictions, like Players Rewards Card, so before you decide to use one, make sure you discover more about its coverage.
As far as other restrictions go, we just mentioned the fact that in most cases, withdrawals are not an option. This is basically the major downside to using these cards across casinos; the fact that you'd still need a different method to cash out your winnings is often a problem with players.
Fees and Additional Charges
Considering these are cards that are used for one-time deposits in most cases, and you can usually fund them with cash, no fees would apply.
However, some issuers may charge fees for topping up your card with funds with the different payment methods offered like a bank account, credit/debit card, or eWallet. You'd need to consult with the issuer to find out more about any fees involved.
Additional charges are rare, since these are cards meant to facilitate online casino players' experience, and they tend to be designed to be the most cost-efficient solutions out there. So, do not expect maintenance or annual fees, for instance, as these are rarely if ever, charged by prepaid gaming/gift card issuers.
Accepted Currencies
In most cases, as mentioned, a prepaid gaming/gift card is offered to users across the globe. Therefore, if the card is available in your country, expect it to be available in your country's currency.
Mainstream currencies are almost always available, such as the UK pound/sterling, the euro, the US dollar, the Swiss franc, the Canadian and Australian dollars, etc. If not by default, you'd probably be able to use any currency for a currency conversion fee.
Some card processors, more innovative ones, that offer an eWallet-like account alongside a card, also offer cryptocurrencies to be used via these cards. Explore some options and you might find a card using which you can deposit and withdraw using Bitcoin, Ethereum, Litecoin, Dogecoin, etc.
Customer Support
When it comes to Customer Support, whenever you run into a problem with your prepaid gaming/gift card, the first thing to do is to contact the Support team at your online casino. The teams across online casinos are trained and equipped with information on anything related to deposits/withdrawals, so they should be able to help you out and assist you in the best way possible.
In case you haven't found the answer or solution you were looking for, you can always look up your prepaid gaming/gift card issuer's website and try to find a Help or Contact Us page, to get more information regarding your question or problem. They should offer some type of Customer Support service, but again, it all depends on the brand, the company behind the card.
Conclusion
As evident from what you've learned so far, using a prepaid gaming/gift card to fund your online gambling time would be a wise decision. These cards are not complicated to start with, designed with the player in mind, easy to use, and available for deposits across hundreds of online casino sites. They usually don't come with country restrictions and in most cases, you can use your own country's currency to play with. Sure, there comes the fact that usually, these cards are not an option for withdrawals, but not necessarily, since many card processors have handled this, too.
Therefore, compare the pros and cons, explore some prepaid gaming/gift card options, and if at least one meets all your criteria, make sure you try using a prepaid gaming/gift card to see what a seamless, effortless online gambling time means!
FAQs
Can I use a prepaid gaming/gift card via my mobile device?
Sure thing! As long as you've joined an online casino that is compatible with mobile devices, you can use your card to make a deposit via any Android or iOS smartphone or tablet.
How long would withdrawals take with a prepaid gaming/gift card linked to an eWallet?
This would depend on the company behind the card and its policies, but usually, withdrawals via eWallets are pretty quick, and processed within minutes or up to several hours.
Will I be able to explore card options in my own language?
Since most prepaid gaming/gift card options are global, you should be able to visit their websites and explore them in different languages. If not, you can always use English.
Will I need the PIN code when depositing at online casinos?
In most cases, no, the card number would suffice. However, keep your PIN code safe in case of an operator requests it, as it could happen.
How long can these cards be used before they expire?
Usually, when it comes to reloadable prepaid gaming/gift cards, the balance is valid for two to three years. But with one-time depositing options, the expiry date may be short, a week or month or so. Therefore, before you decide on the one to use, make sure you discover more about its expiry date.
SHOW MORE
&nbsp
Online casinos accepting Prepaid Gaming/Gift Card as a payment method
Loading...
There are no available casinos for requested criteria.

We're showing casinos that accept Prepaid Gaming/Gift Card restricted by your country. To remove that condition click here
Something went wrong. Please try again later.