Ethereum Online Casinos

Introduction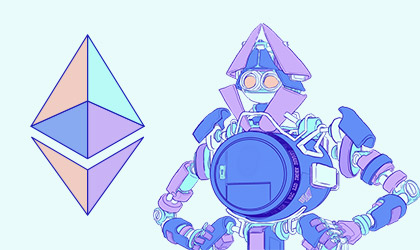 The online gambling community has been aware of how beneficial cryptocurrency can be for a long time, and the launch of popular tokens like Ethereum has played a leading role in this. The platform is easily one of the best-known digital currencies on the market. It's used regularly for online transactions, including fast deposits and withdrawals for online casino connoisseurs worldwide! There's plenty to cover when cryptocurrencies like this are on the table. On one end, they're a stepping-stone to the future, offering modern solutions that undoubtedly make life a little bit easier. On the other, they're still new, vastly unexplored, and endlessly controversial. Using crypto often feels like rolling the dice and wishing for the best outcome, and Ethereum is one of the few coins attempting to minimize the risk inherent to this technology. To learn more about it, keep reading!
About Ethereum
Ethereum is one of the most popular alternative digital coins, or altcoins, to debut after the soaring popularity of Bitcoin. While people were enchanted by the sparkly offers of Bitcoin, it's safe to say the first cryptocurrency wasn't the most refined. Debuting years later in 2015, this token tries to make up for the shortcomings of popular coins before it. It was created by Gavin Wood and Vitalik Buteri to work as a decentralized open-source blockchain platform. Interestingly, Ethereum is the platform's name, while the currency deriving from this blockchain powerhouse is called Ether.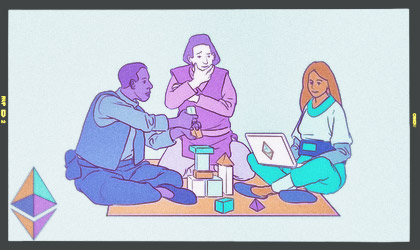 While Ethereum is similar to Bitcoin in many regards, there are key differences between them. First, this token's supply is much larger. Compared to Bitcoin's hard cap of 21 million, this currency has a flexible one subject to increases. Its initial amount was 72 million! Another big difference between the two is how they operate. This modern token doesn't use blockchain exclusively for payments. Utilizing this powerful tech, it can store computer code to power mechanisms known as smart contracts and decentralized apps.
Ethereum's improved functionality made it a leading force in the crypto world. When you combine its features with its decentralized platform, you get a near-unstoppable force ready for growth. Downtown for the platform is low, there's room for Dapps, NFTs, and other crypto-powered designs to flourish, and its scalability is ahead of much of its competition. The last one of these perks is due to a more recent change. The platform has gone from a Proof-of-Work consensus mechanism to a Proof-of-Stake one, making it more future-proof.
Now that you know what makes this currency so unique, we can cover some of the more mainstream parts of it. Of course, we're talking about the general perks users experience from using cryptocurrencies like this one! With Ethereum, users are privy to heightened anonymity, break-neck transaction speed, transparency, and much more. There's not much to say about these other than they're bound to make your user experience heaps more positive than you might have imagined. It also doesn't hurt that the platform is super user-friendly. It shouldn't take long for people to get used to the token and proceed to use it for all kinds of purposes.
Another big perk of using crypto like Ethereum is security. While not all of these platforms have had the best reputation here in the past, they've improved exponentially over the years, now offering near-impenetrable security to keep your funds and information safe. These days, coins like the one in question are fraud and hacker-proof. Interference from third parties is a thing of the past. You can rest easy knowing you're protected by high-end security protocols. Of course, this doesn't mean things can go awry due to human error. Make sure to store your unique blockchain key where it can't be seen or accessed.
How to Start Using Ethereum
As we might have already mentioned, Ethereum is one of the most popular cryptocurrencies to enter the scene since these digital coins appeared. Naturally, this gives it a massive advantage in online banking. Unlike many competitors, this currency is a viable option for purchasing various goods and services across the internet. Its stellar reputation has helped it build trust, which has consequentially given it the chance to shine in countless stores.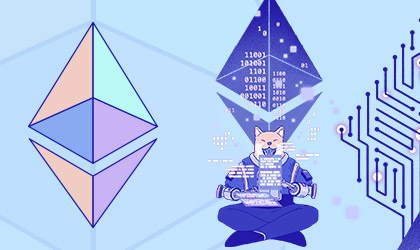 Since the token is widely available, it's not hard to assume that obtaining it is easy. This is true to an extent. There are multiple ways users can get their hands on Ethereum, and some are better for the average user than others. For example, mining the coin is generally a bad idea. This activity requires expensive equipment and tons of time. While it might have been a decent choice back in its early days, it's now a process mainly performed by companies and collectives who can make it worthwhile.
Of course, mining isn't the only option you have available. If you're looking for something a bit more recent, you can try activities like crypto games and crypto freelancing. The latter of the two is what it sounds like. In this booming gig economy, you can perform various jobs and tasks and get paid in cryptocurrency. The former is a bit more fun, but much less worthwhile. Essentially, players can earn crypto by performing tasks in-game. Sure, this activity is fun, but it doesn't pay as much as most other options available.
While all of these are viable picks, the best option is the simplest one – crypto trading. You can buy Ethereum by visiting a crypto exchange and trading a fiat currency for it. Since this token is one of the biggest names on the crypto scene, it's supported by popular crypto exchanges. These include Bitstamp, Kraken, and more! Of course, you'll also need a crypto wallet to store your tokens after your purchase. Some crypto exchanges also double as wallet platforms, which is incredibly convenient. Unfortunately, getting a separate crypto wallet app is usually the better option as they have much better security.
After getting your tokens and storing them in your wallet, things are easy. To use them for purchases, you should visit a merchant and select the Ethereum option at checkout. Follow the instructions they give you, and you should be done quickly. Usually, this entails entering your wallet's ID or scanning its unique QR Code. After this, confirm your transaction, and voila, your purchase is complete!
Depositing and Withdrawing With the Solution
Cryptocurrencies tend to be much more accepted in the online gambling scene than they are everywhere else. Combined with Ethereum's general popularity, this places the coin in many online casinos, making it a top choice for countless users. As you can probably guess, using this token in online gambling venues is just as easy as using it everywhere else. The depositing process consists of a few simple steps, and it only takes a few minutes to complete. Here's how to get started:
Head to the casino's Cashier/Banking/ Payment Methods page and find the Ethereum logo.
Click on the logo, and once prompted, enter your wallet ID or scan the QR Code.
Enter the desired deposit amount and confirm the transaction.
The money will be transferred to your online casino balance instantly!
If you want to use Ethereum for withdrawals too, we have good news. Withdrawing through the currency is just as effortless. The process is practically identical, only here, you'll need to enter your desired withdrawal amount when your reach step three. One of the best things about withdrawing though Ethereum is the speed. Like deposits, withdrawals are instant! After the operator confirms your withdrawal request, you should receive the cash out in just a few minutes.
One last thing we want to mention in this section is support. While depositing and withdrawing is generally a simple process that goes without a hitch, issues can arise from time to time. Sometimes, casinos might have a specific transacting process, while other times, things could go wrong from a technical aspect. If you're unsure how to proceed at any step during depositing or withdrawing, you can reach out to the casino's Customer Support Team for guidance. They'll try their best to lead you through the steps and work on a way to solve the issue promptly.
Coverage and Restrictions
It's impossible to discuss Ethereum's coverage and restrictions without grouping it in with most other cryptocurrencies. Since most countries refer to all digital coins with the same umbrella of cryptos, that's how we'll proceed in this paragraph. Unfortunately, crypto is still one of the most controversial topics you'll encounter. The tech is still fairly new, and as a result of the bad press it got in its early days, many see it as dangerous. Countries everywhere are in a heated debate about whether crypto is a good or a bad thing, and opinions are pretty much split down the middle.
As you can probably guess, most countries have unique crypto laws that pertain to them. Because of this, it's best to look at crypto and crypto gambling laws and regulations on a country-to-countrybasis. Some countries, such as China, Colombia, Iran, and Egypt have banned cryptocurrencies altogether. Others, such as El Salvador, Malta, and Paraguay are all for it. They've legalized its use and even have government programs supporting crypto-related businesses. Of course, most countries fall somewhere in between the lines. The UK and the US, for example, don't ban cryptocurrencies, but they have implemented strict regulations about their use.
Fees and Additional Charges
There's good news and bad news about Ethereum fees. Starting things off with the good news, the currency itself comes with no additional charges. You don't have to pay extra to use it, which is always a plus. The bad news, you'll likely experience fees when purchasing the tokens from a crypto exchange, and they can be hefty! Since this process is practically trading currencies, conversion fees are implied. On top of this, it's possible to run into casinos that charge deposit and withdrawal fees. While these venues are rare nowadays, the possibility is there.
Accepted Currencies
Ethereum is a currency itself, so you're likely thinking this part of the text is redundant. Think again. Getting to the currency takes several steps and jumping through at least one platform – a cryptoexchange. Because of this, it's important to take note of the accepted currencies on these platforms to make the trading process easier. Most crypto exchanges support well-known global currencies. These include the US dollar, UK pound, and euro. Of course, they also take in popular crypto tokens, such as Bitcoin, Litecoin, Bitcoin Cash, etc.
Customer Support
Since Ethereum is a decentralized platform, there are no official Customer Support channels you can use to get assistance. Of course, this doesn't mean you can't get help elsewhere. The community tab on Ethereum's website includes tons of support for new and long-term members. Essentially, the tab includes tons of links to social media groups where members can feel like a part of a community. These groups usually consist of like-minded Ethereum enthusiasts that frequently discuss the topic, so if you're looking for answers, many of them would be happy to offer some.
Conclusion
Ethereum is one of the most popular cryptocurrencies on the market. The altcoin might have debuted later than most of its top competitors, but it's one to watch! The token is an excellent choice for any online gambler. It offers solid coverage, incredible speeds, a user-friendly platform, anonymity, and tons of other perks that are bound to improve your online casino gameplay without fail. Despite its many positives, it's good to remember that the token is still plagued by many of the issues crypto faces. These can include a limited reach, harsh restrictions, and, of course, volatility.
FAQs
Where can I buy Ethereum?
Ethereum is available for purchase through some of the most popular crypto exchanges. These include Coinbase, Kraken, and Bitstamp.
How long do Ethereum withdrawals take?
Ethereum withdrawals are instant! Still, you might need to factor in the time it will take your chosen casino to process the withdrawal request.
Can I mine Ethereum?
Yes, but not for long. Ethereum is planning a move to a proof-of-stake model soon, which ends the possibility of future mining.
Is Ethereum legal?
Ethereum's legality depends on your location. Check crypto and crypto gambling laws and regulations in your country to ensure using the currency is allowed.
Do I need to download a crypto wallet app?
Yes, you need a crypto wallet to store and use your Ethereum. Some of the crypto exchange platforms mentioned in this text also offer this service.
SHOW MORE
&nbsp
Online casinos accepting Ethereum as a payment method
Loading...
There are no available casinos for requested criteria.

We're showing casinos that accept Ethereum restricted by your country. To remove that condition click here
Something went wrong. Please try again later.