Online casinos accepting players from Malta
Online gambling…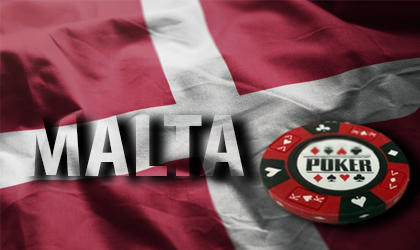 … is a form of gambling available across the world, yet the trickiest one to control. Even though countries have set their own rules and regulations to control online gambling activities within their own borders, the internet is a place anyone can access, from anywhere in the world.
This potential threat…
… of seeing players visit offshore online casino sites even though a particular law forbids it, led countries to make the most candid decision of banning online gambling.
But…
… online gambling, ever since its dawn, has been appealing to people from all around the world. So, legalizing and regulating it, having it under control, would provide players with the pleasure of accessing online casino games in a safe and fair environment.
To solve this problem…
… for many countries around the world, Malta stepped in. The country set out to become a commercial gambling hub and eventually succeeded in becoming one. It actually tried to push the boundaries, change the rules and establish a modern-time gambling environment to be enjoyed by both operators and players.
The key legislation…
… in the country relied on the Gaming Act 1998, the Gaming Act Regulations 1998 and the Lotteries and Other Games Act 2001. However, these were rather outdated Acts which did not extend to remote gambling. That's why the remote gambling legislation was introduced in 2004.
The new rules…
… were introduced aiming at local companies interested in offering gambling services to overseas jurisdictions. The implementation of the Remote Gaming Regulations 2004 was successful and led Malta to the next level. 
In the meantime…
… Maltco Lotteries applied for and received a ten-year license from the Lottery and Gaming Authority (LAG), for the exclusive operation of the Maltese National Lottery Games.
Ten years after the Remote Gaming Regulations 2004…
… were established, LGA and the Ministry for Family Affairs and Social Solidarity launched a foundation to raise awareness of excessive gambling, and provide support for those in need, those with gambling-related problems, called Responsible Gambling Foundation.
The same year…
… LGA filed a request with Parliament to regulate social casino games. It explained that this term covers games with a prize or a cash prize payouts, and is to be renamed to digital games of skill with a prize.
In 2015, though…
… LGA rebranded as MGA – the Malta Gaming Authority. The rebranding was aimed at promoting the country as the jurisdiction of choice for online operators. It relaunched with a new website and refreshed its corporate image. That same year, MGA and the Government of Malta launched the promotional body GamingMalta to attract companies to use Malta as their place of establishment.
Following discussions…
… on which games fell into which category, which games were subjects of licensing, the Minister for Competitiveness Dr Emmanuel Mallia published legislation which exempted fantasy sports from the gambling definition, clarifying to operators that they don't need a license to offer the product. The Skill Games Regulations proposals were sent to the European Commission for approval so that Malta could implement its skill game regulatory framework.
The Skill Games Regulations…
… were implemented in 2017. Four classes of remote gambling licenses were provided with this legal framework, for both B2B and B2C operations:
Class 1 Licence for Casino & Lottery
Class 2 Licence Betting
Class 3 Licence Poker & P2P Games
Class 4 Licence B2B Hosting License
Best Online Casinos for Malta
Casino
Highlights
Cashout
Bonus
Loading...
There are no available casinos for requested criteria.
Something went wrong. Please try again later.
Legal Online Gambling in Malta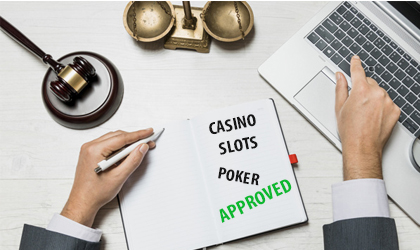 To become the gambling hub…
… that it is today, Malta had to implement some extreme changes. In fact, in July 2017, the Malta Gaming Authority proposed a complete overhaul of the existing gambling legislation. The regulator proposed replacing the individual bills in favour of a singular primary Act of Parliament. 
The regulator…
… proposed in the new Gaming Bill the four-license framework to be replaced with a two-license system offering B2B licenses and B2C licenses. The proposition, the White Paper, also proposed widening of the MGA's regulatory powers.
The Gaming Bill…
… was approved by Parliament in May 2018, and sent to the European Commission for approval. It was scheduled to come into effect from the 1st of July, but it was delayed for one month due to some comments and recommendations by the European Commission. Eventually, the new Gambling Act came into force in August 2018.
MGA's supervisory powers…
… were significantly strengthened with the Act, particularly in consumer protection and anti-money laundering areas. In May 2019, the regulator signed a Memorandum of Understanding with the Malta Police Force to exchange information about gambling operations.
Since August 2019…
… MGA introduced new advertising standards for licensed operators, created a new Sports Integrity Unit for preventing manipulation and fraud in sporting events and competitions, and amended several provisions of the Gaming License Fee Regulations 2018.
These changes…
… were all made with the aim of making Malta the perfect country to establish a gambling-related business. Today, Malta is indeed the gambling hub, becoming a more attractive destination for gambling firms each year.
Online casinos holding a Malta Gaming License…
… are considered some of the most trustworthy, safest and fairest casinos, for both online casino games software providers and players. The MGA license has become a symbol of reliability, and the Maltese market the most innovative, modern and appealing online gambling market out there.
Malta Online Casinos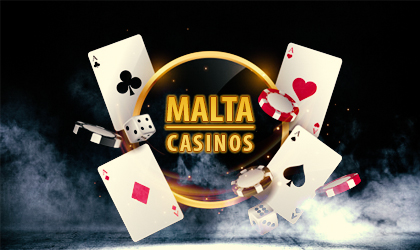 When it comes to online casinos it chooses to license, the Malta Gaming Authority is pretty rigid. An online casino licensed by the MGA is, therefore, a casino players can trust.
Any online casino…
… licensed by the regulator has to have it all: strong player protection policy, games offered by top-notch software providers, rewarding promotions and most importantly fair conditions.
Thanks to its Remote Gaming Regulations…
… approved by the European Commission, Malta is one of the signature licensing bodies within the European Union, which gives it additional reliability.
What's more…
… the regulator regularly posts information and updates regarding its licensees' status. This means that if any online casino went rogue or failed to meet the regulations and rules, is immediately published on its site so that players can know for certain whether they can trust a particular casino or not.
Casino
Slots
Roulette
Blackjack
Video Poker
Rating
Loading...
There are no available casinos for requested criteria.
Something went wrong. Please try again later.
Games at Malta Online Casinos
Considering the Malta Gaming Authority does not only license operators but also software developers, in online casinos in Malta, players can get some of the most unique, sophisticated and engaging games to try.
The very best online casino games providers, the pioneer Microgaming, the Live Casino games maestro Evolution Gaming, the innovative Yggdrasil and the one and only NetEnt all have licenses by the Malta Gaming Authority.
Therefore, players can enjoy the widest range of games belonging in the following categories:
Video slots;
Baccarat;
Video poker;
Keno;
Bingo;
Lottery;
Specialty;
Live Casino games;
As you can see, all sorts of interactive games are available in Malta online casinos. Add to that the fact that these online casinos are some of the safest and fairest out there, and you get the formula for a highly immersive gambling time.
The Best Live Casinos in the
Best Reviewed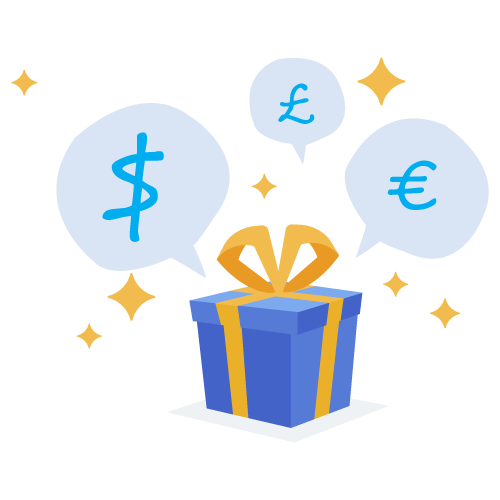 Casino
Rating
Interesting Games
Highlights
Casino Bonus
Loading...
There are no available casinos for requested criteria.
Something went wrong. Please try again later.
Mobile Betting
Always keeping up with the trends…
… it should come as no surprise that online casinos licensed by the Malta Gaming Authority offer seamless mobile gambling.
Gambling on mobile devices…
… has become increasingly popular, so it is only natural that all online casinos accepting players from Malta offer games developed in HTML5 format, to be perfectly compatible with any mobile device. Regardless of whether players own an iPhone, an iPad or any smartphone or tablet using Android operating system, they can rest assured that they'll get mobile-optimized online gambling.
Moreover…
… most Malta-licensed operators have even developed dedicated apps to offer players an even more enhanced gambling experience on their mobile devices. With a simple tap on the screen, players can access their favourite casino and load their games faster than ever.
Malta Online Banking & Casino Payment Methods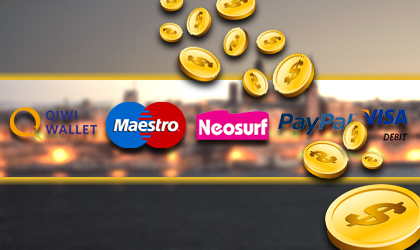 There are no limits as to how many payment methods you can find in online casinos licensed by the Malta Gaming Authority. Considering the country has been approved by the EU for all kinds of remote gambling regulations and licensing, no payment method has ever been forbidden from using by players.
The following are some of the various payment options players can use to deposit and withdrawwinnings from online casinos in Malta:
Credit cards;
Debit cards;
Bank transfers;
Prepaid cards such as PaySafeCard;
Other online processors.
In fact, Malta is known for its contributions to allowing cryptocurrencies to be used for online gambling purposes. The Malta Blockchain Summit is one of the most important events for both operators and software developers and all other gambling-related businesses. Not many countries allow gambling with cryptocurrencies, but Malta most certainly does. It even supports it.
FAQs
Is land-based gambling legal in Malta?
- Yes. Both land-based gambling and remote gambling are legal and regulated by Malta's legal framework.
How to know whether online casinos in Malta are safe?
- There are several ways to check whether an online casino is safe. Checking on the MGA's website is one option. Another is looking for additional licenses and certificates at the bottom of the casino's homepage. Checking for SSL encryptions is also important. Reading casino reviews is another great option.
Which two types of licences can the Malta Gaming Authority issue?
- The two types of licenses, according to the new regulation, are the Gaming Service License and Critical Gaming Supply Licence (B2B license).
Do I have to download software to play at online casinos in Malta?
- Most online casinos in Malta are mobile-optimized, therefore, no software download would be necessary. However, if you wish, and the casino offers an app, you can always download it at your convenience.
What is the legal gambling age in Malta?
- The legal gambling age is 18 for both online and land-based casinos in Malta. Players who wish to join Maltese online casinos must be at least 18 years old.
Which currencies

 

are available?
- The only legal tender and official currency in Malta is euro. However, international online casinos may offer any applicable currency to players. In those cases, though, a transaction would be subject of exchange fees.
What happens if I get in a dispute with the online casino operator?
- Malta Gaming Authority authorized eCOGRA to mitigate problems and provide dispute resolution services to players. In case you experience a problem, you should contact the industry-approved testing agency, whose impartial and fast ADR service will resolve it.
What is the expiry date of a Malta Gaming Authority license issued to an operator?
- The MGA awards five-years licenses to remote operators. After the five years, there's a license renewal period where the operator and all of its operations are reviewed. This is when an operator which failed to comply by the rules can get its license suspended or revoked.
How many language options

 

are available at Maltese online casinos?
- Considering online casinos accepting players from Malta also accept players from all around the world, they make sure to give these players the option to play using their own language. At least languages such as Italian, Spanish, Portuguese, Russian, German and Scandinavian languages will most certainly be at your disposal.
Do remote operators pay taxes to offer online gambling in Malta?
- Yes. The tax amounts, though, depend on the online gambling services and products an operator wants to offer. The remote gambling taxation is capped at €466k per annum, though, as revised under the 2018 Gaming Act.