Zimpler Online Casinos

Zimpler (formerly PugglePay) is a Swedish fintech company that offers a mobile payment solution for online gamblers and others who use the web for shopping. The company was founded in Gothenburg and Stockholm in 2012.
Unlike many payment products, Zimpler helps customers in Sweden and Finland manage their spending if they choose to use the nudges and spending limits offered.
When used as a casino payment method, rather than for online shopping, you will only be able to use the service at casinos licensed in Sweden. Players in Sweden can no longer use Zimpler at an unlicensed online casino.
All payments and withdrawals can be made with your mobile phone. Immersed customers add all of the card data, bank info and bill payment information which is connected by their phone number. This allows Zimpler to be used as a total spending management system. Well over 100,000 users take advantage of the mobile wallet.
How Zimpler Works
The process is quite simple... as easy as 1, 2, 3.
1. Sign in using your phone
Simply visit a casino or other site that accepts Zimpler. There is a list of those gaming sites on this page.
Choose Zimpler as your payment method, even if you have never used the service before.
Enter your phone number and they'll send you a text message with a unique code.
2. Choose a payment method such as your bank
The interface will present a variety of options depending on the site you are visiting and the country you are in. BankID, Bank Transfer, and Swish may be options.
3. Confirm your payment
That's all there is to it. Your Zimpler account has been automatically created for you and the payment has been completed. Now you can use your account anywhere Zimpler is accepted and you'll get a new code each time.
Who can use Zimpler?
Customers in Sweden, Finland, and Germany (EU countries with BankID) have access to the service. However, the Swedish FCA, Finansinspektionen, has licensed the company as a Payment Institution since 2017. This allows them to offer cross-border payment services to the rest of the European Economic Area (EEA & EU).
The company has expansion plans but seems to be growing carefully and deliberately, first adding Finland to countries served. The license also gave them the ability to pay out withdrawals in addition to the payment services offered earlier.
Supported Payment Methods
Customers have a variety of options for payments. Visa, Mastercard, and Maestro can be connected to your phone number, as well as: 
User Tools
Zimpler provides more than a deposit and withdrawal service for online shopping and casino deposits and withdrawals.
Withdraw with Zimpler
Customers can now withdraw instantly to their bank accounts. Once the casino has processed your payment to  Zimpler, you can get the money in about two minutes.
Enter your phone number
Enter the code they send you
Choose your account and withdraw
All set!
Zimpler Budget
There's no need to install an app to take advantage of user tools like the budget. All activity takes place on your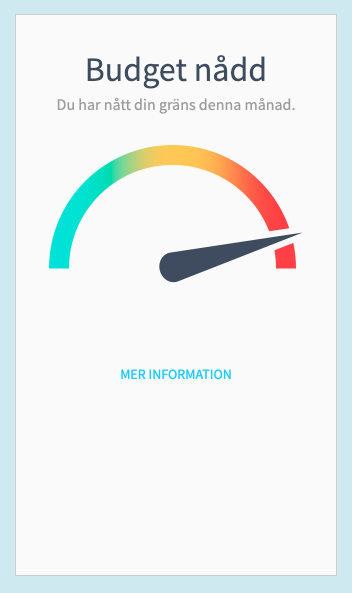 phone's browser. If you decide to set up a budget yourself, you will be notified whenever you reach your limit. Budgets are for all purchases at all Zimpler enabled sites and run through the calendar month. To disable, raise, or lower your budget the balance must be zero.
Manage Finances
Zimpler will help you control your spending rather than simply suggest that you save money. They can help users focus on financial literacy, motivation, and skills to make good financial decisions.
Privacy and Security
Mobile phone usage has skyrocketed in the Nordics with more people now using smartphones than laptop or desktop devices. Nearly 9 out of 10 adults in the region have access to a smartphone. More than 95% of those use the devices for web browsing or apps on a daily basis.
No matter how secure or advanced mobile devices become, about 1 out of 5 people will probably never be comfortable using them to make a purchase. Navigation, clarity of product details, multiple screen use, and the input of details can keep many people away.
Zimpler is safe and secure. It uses encryption over secure socket layers and customers are issued a new authorization code with each purchase. These codes can only be used once and then they are void.
To read the Zimpler privacy policy for your country please follow any of these links. The general policy can be found here.
Sweden: https://www.zimpler.com/sv/integritetspolicy
Finland: https://www.zimpler.com/fi/tietosuojakaytanto
Germany: https://www.zimpler.com/de/datenschutzrichtlinie
Customer Service
Zimpler is more than a mobile wallet that functions well with very little effort. They offer a variety of dynamic and static tools to help you get the most out of their services.
The website has comprehensive customer support pages as well as a video library on Youtube covering subjects such as:
Zimpler Add (Make purchases instantly by clicking a web banner)
Zimpler GO (Register with a casino and deposit in one step with instant withdrawals)
How to pay with Zimpler
How to withdraw with Zimpler
Zimpler Wallet
Phone support is available Monday through Friday from 10:00 - 17:00 CET. You can also reach a representative on Facebook Chat or via email. Support is available in English, Suomi, and Svenska and emails are replied to within 24 hours weekdays.
Facebook is a great place to stay on top of temporary and major changes. Look there for any processing disturbances if your chosen payment method isn't working, or if longer than normal response times occur.
Follow news on Twitter or get to know the people behind the brand on Instagram. Job listings can be found on LinkedIn and Facebook.
SHOW MORE
&nbsp
Online casinos accepting Zimpler as a payment method
Loading...
There are no available casinos for requested criteria.

We're showing casinos that accept Zimpler restricted by your country. To remove that condition click here
Something went wrong. Please try again later.