Online casinos accepting players from Turkey
Turkey is a Middle Eastern country located mostly in Asia on the Anatolian peninsula above Cyprus and slightly situated in SE Europe, spanning the Balkan peninsula, bordering Bulgaria and Greece in the Northeast.
The northern part of the country is mostly coastal with Black Sea shores while some 40% of the country's southern border is on the Mediterranean sea and all of the eastern border off the peninsula is shared by the Agean and Marmara Seas.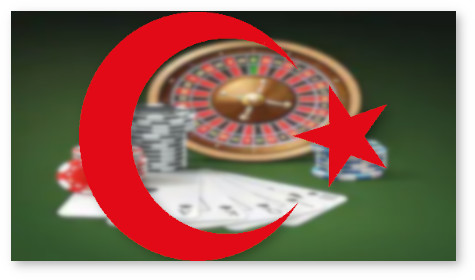 The government has become an increasingly authoritarian regime with a population that is more than 95% Muslim by all estimations.
Every form of gambling save state-run monopolies or Turkish Wealth Fund (Türkçe) licensed enterprises is illegal.
The state lottery (Milli Piyango) and state-run sports and horse betting services are allowed.
Online gambling is illegal unless it is achieved through a state actor.  However, the operators do not offer casino games.
Illegal operators are subject to civil and criminal penalties as are Turkish residents who gamble online or at any of the lavish illegal land-based casinos rumored to be located in Ankara.
Top 8 Turkey Casinos
Casino
Highlights
Cashout
Bonus
View Details
Loading...
There are no available casinos for requested criteria.
Something went wrong. Please try again later.
Turkish Cyprus
Gambling is a state-sanctioned activity in the so-called Turkish Republic of Northern Cyprus (TRNC), which was established in 1983 after Turkey invaded Cyprus in response to Greek political and military movements in the southern part of the sovereign island nation nearly a decade earlier.
Turkey is the only country that recognizes the TRNC as a legitimate government or northern Cyprus as a sovereign nation.
There are about 25 casinos operating in the Turkish controlled portion of Cyprus with all tax proceeds going to the TRNC government in the northern part of the divided capital, Nicosia.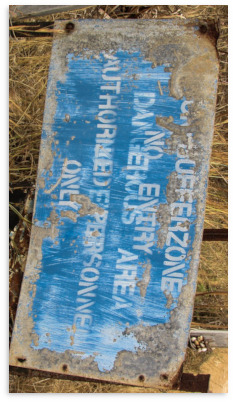 Northern Cypriots have historically been banned from gambling in the casinos there, but with the advent of regulated gambling in the Republic of Cyprus to the south, residents may be able to attend gaming activities in order to keep revenues feeding the Turkish side of the equation.
After the brief war beginning in 1974, Turkish-identifying business people took over many properties formerly owned and managed by southern businesspeople, and more casinos have been built since then.
While the government and Muslim population to the north strictly forbid gambling in Turkey, only about 25% of the residents of northern Cyprus identify with Islam and the government is, at least officially, secular.
Several online casino operators have businesses headquartered in Nicosia, but not nearly as many as in the past. Since laws were passed by the southern government in 2012 and 2016, we aren't aware of any online operators that are actually licensed there these days. But again, many operators and their payment processors are still incorporated, registered, and located there. Most of these operators are now licensed in the Caribbean.
The Turkish State Monopoly on Gambling
Outside businesses took a stable foothold in Turkey's gambling monopoly in early 2019. For the two years prior, the Ankara government executed an anti-gambling campaign on land and online to clear the way for government revenues (profits).
Shakedowns
Online casinos were added to a blacklist and the government Information and Communications Technologies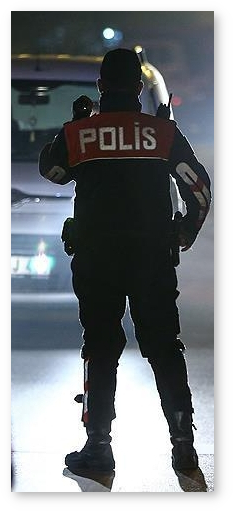 Authority (BTK) began scouring the internet for anyone offering services or advertising gambling. They also spied on users and have arrested players simply for gambling online.
In addition to website (IP) blocking, the government instructed the Banking Regulation and Supervision Agency (BDDK) to block online gambling transactions and identify players who were using Bitcoin and other alternative payment methods.
In February 2019, the Cyber Crime Division of the Istanbul Security Directorate used more than 5,000 police personnel to conduct raids in 40 provinces arresting hundreds of operators and punters.
In March, the US company, Scientific Games won a bid and signed a deal spanning ten years to provide tech to Iddaa, Turkey's only legal sports betting company.
In August, Turkish conglomerate Demirören Group, in partnership with Italy's Sisal Group and Sans Digital won the lottery contract after what has been called corrupt practices by the government in the last days running up to the tender. New conditions were injected and only one competitor was allowed to bid.
Demirören guaranteed the government-controlled Turkish Wealth Fund an income of at least 9.3 billion liras (US$1.7 billion) per year for a decade.
A year earlier, a Demirören consortium that included Sci-Games was the winner in bidding to operate Turkey's only legal sports betting company, Iddaa after a Turkish telecom company's winning bid was disqualified.
Demirören is now the de facto state monopoly of Turkey providing betting on games of chance and sports. With all other gambling being strictly illegal and prosecuted fervently with the full force of law, players who wish to bet outside the system should take extreme precautions to protect their freedom and their assets.
Online Casinos for Players in Turkey
While major global operators like bet365 decided to pull out of the country when the monopoly went medieval on them in early 2019, there are still plenty of operators that are willing to take bets and offer online casino services to residents there.
We have confirmed that the casinos on this page accept Turkish players. If you are familiar with a property you can go directly there to set up an account and play or you can read our in-depth reviews before deciding.
The rating number (4.6 etc) is provided by an aggregate of players from multiple trusted advocacy and review

sites. The LCB ranking system works on a spectrum ranging from 0-5. As you get closer to the bottom of the list (lower ranked gaming sites) you will find an increasingly less satisfactory experience the farther down you go.
We suggest only playing at casinos with a ranking of 3.5 or greater.
Website Blocking - Many players in Turkey use a VPN (virtual proxy network) to access offshore betting sites. A little time spent searching the internet could be helpful. Once a Turkish player makes contact with an operator they can ask for more information on how to play.
If you use a VPN, be sure to tell your game or book provider. Many sites will refuse to pay winnings if you bet using a proxy. It is a tool used by fraudulent players all too often.
Questions to ask may include;
Do they allow VPN and TOR relays?
If you connect via VPN > Sandbox > Masking Proxy > Relay > Tor Browser do they allow real money play and will they pay you when you win?
There is really only one way to find out - when in doubt, shout it out! Customer service representatives are there to help.
Online Casino Regulators
Whether or not you trust the results of the lottery in the country, you can be sure that online casinos based offshore offer true odds on card games and offer slots with audited, verified, and certified random number generators.
Whether the site you visit is licensed in Malta, Curacao, Isle of Man, Gibraltar, or anywhere else, the games will be certified fair.
When a property operates without a license or refuses to disclose its regulator to the public, we make a strong note of that in our review of them. We tell you why, if we can determine the reason. When we can't, we present several possible circumstances to explain it - including the fact they might be a brigand. We look at other indicators as well.
Play at any site rated 4.5 or even 4.0 and you should have a good experience.
The Best Live Casinos in the
Best Reviewed
Casino
Rating
Interesting Games
Highlights
Casino Bonus
Loading...
There are no available casinos for requested criteria.
Something went wrong. Please try again later.
Bonuses for Turkish players
For the most part, Turkish players will have the same access to welcome bonuses, casino spins, and loyalty points as players anywhere else.
However, if you are using a VPN or other masking technology, your web browser may not be able to 'tell' the casino software that you are visiting from Turkey. Many online operators use geolocation to offer specific bonuses to players in specific areas.
Simply email, phone, or go on live chat to ask about bonuses especially for you.
Payment Methods for Players in Turkey
Although an intrusive net-nanny state can create challenges and burdens for online players, they simply cannot control every avenue of commerce. The people in China are some of the most information repressed citizens in the world. Many, who have the will to play, still move their funds into offshore casinos and cash out their winnings.
ecoPayz
e-Wallets allow players to move money out of and back into the banking system. While prying eyes may see you transfer funds to your ecoPayz wallet and back in again, they won't have access to your activity once the lira is being handled by ecoPayz.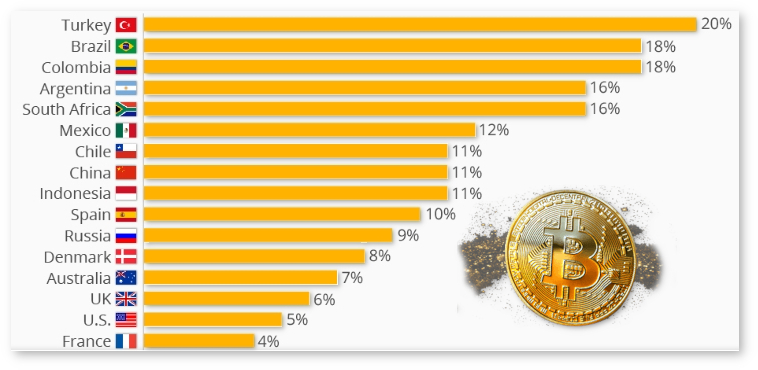 Cryptocurrencies (Bitcoin et al)
While the government does not consider Bitcoin or other digital currencies "money", they also don't regulate the buying, selling, or trading of them.
Many Turkish citizens already know how to use the currencies as one in five Turks already own crypto assets, according to the 2019 Statista Global Consumer Survey.
Most online operators who encourage the use of cryptos also have links to pages that explain the process of converting fiat currencies into digital and selling them back again.
As of this writing, all major exchanges support Turkish transactions, including Coinbase.  The site has step by step guides and tutorials and is very proactive about informing customers when regulatory changes are on the near horizon.
Casino
Slots
Roulette
Blackjack
Video Poker
Rating
Loading...
There are no available casinos for requested criteria.
Something went wrong. Please try again later.
Turkish Gambling Conclusion
While it is definitively illegal to gamble in Turkey unless you give your losses to the government, many Turks still choose to play in online casinos and enjoy the odds of independent sportsbooks for football and other betting.
It may be a challenge to access offshore websites and a greater challenge to deposit and withdraw casino funds. However, it is still done every day.
Turkish Gambling FAQ
Is online gambling legal in Turkey?
Yes and no. You can place bets and participate in lottery games of chance if you visit the official government monopoly websites
www.iddaa.com.tr
www.mpi.gov.tr/
Can I get in trouble for gambling online in Turkey?
Yes. The state not only prosecutes operators it can catch it also fines players who are unlucky enough to get caught in the net when the government cracks down on operators as they did before the 2018 World Cup and prior to announcing bid winners for lottery and sportsbetting license contracts.
Does the government interfere with online gambling?
Yes. When the servers and operators are located within the country they are arrested and prosecuted.
Banks also block some payments and ISPs block some websites.
Can I still gamble online?
It is still possible to play and bet online from within the country of Turkey. However, brave souls who do so should take precautions to safeguard their assets.
Do you recommend any online casinos in Turkey?
No. The list you see here is populated by operators who have confirmed they accept players from Turkey. They are ranked by player satisfaction across a vast network of advocacy and information sites. All votes are from players.