Online casinos accepting players from Germany
Gambling is a popular pastime in Germany. While players in Schleswig-Holstein had access to local licensed and audited online casinos for six years beginning in 2012, players in the other 15 states have had to venture into gray or other markets to play casino games online.
Online gambling in Germany is illegal but the laws are rarely enforced against players. We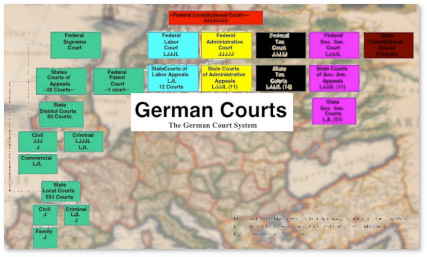 are only aware of one instance wherein a player faced a conviction and financial penalties after withdrawing over €200,000 in winnings over 4 years beginning in 2011.
Gambling laws in Germany can be very confusing. This is because very little is handled at the federal level.
Each of the 16 states (landers) administers its own gambling laws (in accord with federal law) and they all work in a sort of cacophonous state of semi-harmony through an Interstate Treaty on Gambling.
If you wanted your head to swim and your eyes to bleed, we'd invite you to parse the history, current state, and expected eventualities of online gambling law in Germany on your own.
We wouldn't wish that upon anybody, so we've dug deep and pared sparingly, then whittled and winnowed the issue down to a few fairly simple points below. If 'harmonious cacophony' is too much for you, we'll just say: "What at first may appear to be a state of rigid dichotomy, will reveal itself as synergy in motion that will eventually find stability and sense."
Online casino gambling is illegal in Germany except in Schleswig-Holstein for a period of time
Each of the 16 states has its own Gambling Act and chooses whether or not to enforce it. When a unanimous agreement is reached, they all operate under a treaty
A player in 2015 was reportedly prosecuted, forced to pay a relatively small fine, and made to forfeit more than €63,000 in winnings after banking officials notified law enforcement of suspicious activity
We haven't been able to independently confirm this yet with official court records and there are various conflicting accounts. Some mention Saxony and poker, others - Munich and blackjack. One version of the story can be found via Google Translate (Italian > English).
Most banks don't have a problem with facilitating casino transactions
German players can use an intermediary financial processor (Trustly's Pay N Play) to deposit directly from their bank accounts and enjoy their winnings within 5 minutes of cashing out
When the government shuts down slots parlors, locals simply go online to gamble offshore or visit illegal internet cafes or kebab shops with a few slot machines.
Top 8 Online Casinos for Germany
Casino
Highlights
Cashout
Bonus
View Details
Loading...
There are no available casinos for requested criteria.
Something went wrong. Please try again later.
A brief history of German online gambling law
⊕ Interstate Treaty on Gambling 2008
⊕ Interstate Treaty on Gambling 2012
⊕ Amendment Treaty of 2017
As a practical matter, gambling law in Germany is in a state of flux because the states don't all agree, and at least some parts of the Treaty have been found to violate EU law and sometimes upheld later by the Federal Administrative Court in defiance of the EU.
The Interstate Treaty of 2008, and again in 2012, imposed a complete ban on casino gambling online.
The northernmost state of Schleswig-Holstein didn't adopt the 2012 treaty and decided to issue six-year online gambling licenses to companies such as Bet365, 888, OnlineCasino Deutschland and several other online sites.  
In all, Schleswig-Holstein issued 23 online casino and 25 sportsbetting licenses before rejoining the other 15 states in 2013 by repealing the state's Gambling Act and adopting the Treaty. The licenses were scheduled to expire between May 2017 and February 2019, depending on their date of issue.
The Treaty itself called for 20 sports betting licenses and no online casino gambling licenses to be issued. The limit was seen by the EU courts and some German federal courts to not be in line with EU law, so the Amendment of 2017 was crafted in order to abolish the limits.
Not all states were happy with the Amendment and it didn't go into force in 2018 as planned. Interstate treaty amendments must be approved by all 16 states and three withheld signing on in hopes of further modifications such as issuing online casino licenses. 
Casino
Slots
Roulette
Blackjack
Video Poker
Rating
Loading...
There are no available casinos for requested criteria.
Something went wrong. Please try again later.
The trajectory of German online Gaming
Driving gamblers from slot parlors to offshore sites
Some parts of the 2012 Treaty went into effect in 2017. States began reducing the number of betting shops and slots parlors based on mandatory distances from each other and in some states, the distance from schools or other youth facilities [section 10a(5)], [section 25(2)].
Hundreds of gaming halls have been closed with players either going to unregulated "internet cafes" to gamble or simply entering the gray or black markets online. Although not authorized by law, German states seem to tolerate EU licensed sports betting sites with casino components (gray area) and don't seem to go after online casinos licensed in Malta, Gibraltar, or even the Caribbean.
Some observers believe the government is beginning to pay attention to the revenues being lost overseas due to strict gambling laws at home.

According to data obtained from H2 Gambling Capital (paywall), which does not yet account for verified 2018 revenues, it would appear the fastest growing gambling vertical is interactive mobile gaming. We see an increase from the 2008 numbers (the first recorded) of 1.9% of interactive to 39.3% in 2017 with expectations of breaking the 50% mark of all interactive German gambling by 2021. Those numbers are based on the status quo and don't take into account the closing of slot parlors.
The Best Live Casinos in the
Best Reviewed
Casino
Rating
Interesting Games
Highlights
Casino Bonus
Loading...
There are no available casinos for requested criteria.
Something went wrong. Please try again later.
Payment Methods for German Gamblers
While the government does occasionally put pressure on financial institutions, such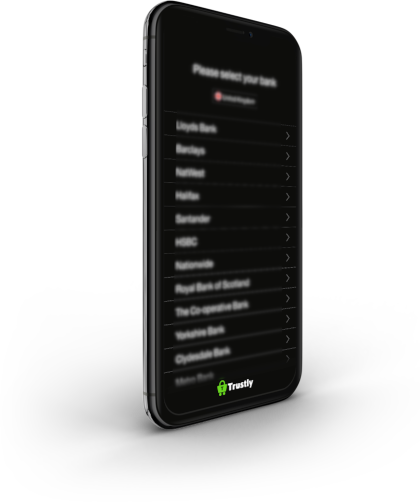 as Wirecard Bank and others after the Paradise Papers releases in 2017, for the most part, financial institutions are not concerned with how their customers spend their money. Germans still have all of the major European payment methods at their disposal, with the possible exception of Neteller or Skrill, as of this writing.
Credit, Debit and Prepaid Cards
Prepaid Cards
PayPal - PayPal can be used as a pre-paid cash card, as an eWallet when funded in advance with your bank or another account, or as a bank transfer system when connected to a bank account.
Bank Transfer Options
Direct bank transfer of funds to or from your personal bank account is a slower process compared to services that simply access your bank account and guarantee the funds for immediate purchases. Expect about 3 banking days for a deposit or withdrawal to appear.
The most convenient online banking payment systems for German gamblers are:
PayPal - Connect your PayPal account to your bank account. You can also fund PayPal and keep a balance, depositing only as much as you wish with each transaction
GiroPay - Secure and reliable. Use your personal online banking details (PIN) and a TAN (Transaction Authentication Number) to make a payment. A TAN is not usually needed for purchases of €30 or less.
Sofort Banking - A highly secure online bank transfer system with a privacy policy approved by TÜV. Pay directly into your casino account with your online bank account.
Trustly - TÜV-certified e-payment method established in Sweden and accepted into the German market in 2018. Deposits are instant while withdrawals can take a few days.
Trustly Pay N Play - The list of online casinos using this method is growing quickly. These sites allow a German player to:
Deposit via the Trustly pop-up to play right away
Open an account without registering or providing documents
Cash out any time by self-verifying with bank (PIN/TAN)
Enjoy instant cash directly to bank account
Read more about the Pay N Play casino revolution and find casinos in your country that accept the payment method.
Cryptocurrencies
Many online casino cashier systems nowadays will process deposits and withdrawals using any of several popular digital currencies. While transfers take place in BTC or another chosen coin, gameplay is usually done in EURO or USD and the funds are converted back digital currency at the current exchange rate when cashing out.
Most gaming sites that accept alternative payment methods will also offer a step-by-step tutorial on the process.
Author: Lars Jones