Android casinos
About Android casinos and games
If the iPad is the Cadillac of handheld online gaming devices, Android-powered phones and tablets are the Range Rover SUVs.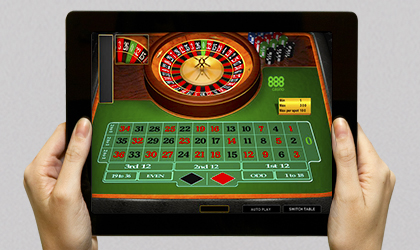 In a sense, they can be a utility vehicle, much like a Volkswagon (the "people's car"). This, because you can grab a little-known brand named device of good quality off the shelf for under $100 and the Android OS will let you stream everything from live dealer games to a favorite video slot.
With Apple iOS products you are stuck in their price points from 7x the cheapest decent Android on up.
An Android device can also be a sports vehicle like the Range Rover SVAutobiography. You can navigate to your favorite game on a super luxurious Savelli Champagne Diamond designer phone - or a super sleek top of the line Samsung Tab with all the screen real estate and processing power you'd ever need in a mobile multi-tasking machine.
Android has been around since the first public beta release in late 2007. The open architecture of the separate Android Open Source Project (AOSP) has allowed the devices and casino games to evolve together. While Apple's iOS dominated the market in the early years, Android has taken its place in the market and society at large by giving nearly everyone a chance to participate.
Along with the advancing tech and hardware of the devices, internet bandwidth and cellular broadband have kept up the pace. Now, mobile phones and tablets are at the center of most people's entertainment worlds.
Users can stream high-resolution first-run movies and videos, socialize, plan entertainment, navigate, and play games all on one small device.
When that entertainment involves gambling games you want a richly rewarding experience. From HD graphics to thumping slot soundtracks and live dealer interaction Android delivers the online casino experience in spades.
Android Apps for Real Money Casino Games
Google didn't allow real money gambling apps to be listed in the Play Store until July 2017. You will still need to be in a regulated jurisdiction such as the UK to access them there.
Operators didn't wait for the Alphabet giant to open the flood gates - apps have been available directly from the casinos' websites from the beginning. These native apps, such the award winning LeoVegas Android App offer a finely tuned gambling experience, designed specifically for your device.
You won't find it at the Play Store.
Go here to read about the "King of Mobile", visit the site, then click or tap "Support" in the upper left corner and scroll to the "Android App" page. If you've never installed an app that didn't come from the Play Store, simply navigate on your device:
Menu > Settings > Security > Unknown Sources
Then click the app address in orange to install!
The casinos listed on this page all offer Android casino games.
Bonuses at Android Casinos
Mobile gamblers will have access to the same welcome packages, match bonuses, free spins, and other sign-up incentives as anyone else. When you read our unbiased reviews of any of the Android casinos listed on this page you'll find the most current offers available anywhere.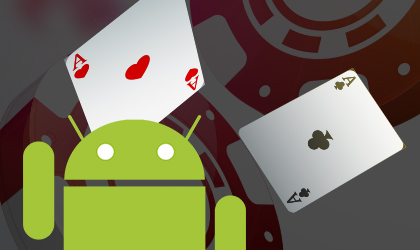 It's always a good idea to check out the Mobile, Instant Play, App, or specific Android pages on the website of the casino you choose to explore. Oftentimes you'll find mobile-specific bonuses as well as the newest games added to the mobile library!
You'll almost always find information such as which devices are supported and the minimum operating system version needed to use the mobile casino.
Where to Play Android Casino Games
In a nutshell, any online casino you visit from these pages will offer real money Android casino games!
If they offer an Android app (the properties listed on this page do) or have a separate mobile lobby (many online casinos do) you will have a slightly restricted library of games to play compared to the download PC client or a complete instant play casino.
The reasons for this are threefold:
1. Literally thousands of online casino games have been deployed in the last two decades
2. Not all of them have been optimized for mobile play yet
3. Some games may require a plug-in called Adobe Flash to play on a web browser
The Android "Out of the Box" Advantage
We won't sink into the tribalism of which OS is better. Real money online casinos all now cater to users on any operating system. The new breed of games are "device agnostic". They simply don't care HOW you play them.
One advantage for Android users is the universality of the OS. Android devices give players more native options.
You see, the mobile casino industry, in fact, the entire online gaming space is currently undergoing a transition in technologies.
On the desktop side of the equation we used to have:
Single software gaming clients (Microgaming OR Playtech OR RTG, etc.)
These were only available to PC users willing to download massive full-casino software programs
Now we have:
Multi-platform software providers
Instant play browser lobbies with...
Thousands of games from...
Scores of developers...
Deployed in either Flash or through the more recent HTML5 framework.
Flash is (becoming) obsolete. There is a savior on the horizon.
Java has moved to the background. Flash is dead or at least dying. HTML5 is the future-proof king.
Game delivery is moving primarily to the HTML5 framework.
HTML5 games play right in your web browser no matter what sort of operating system you are running, no matter what sort of device, and no matter how you connect to the mobile web or internet.
The industry has not fully transitioned yet. Some of the games are not supported on iOS using Safari, Chrome, FireFox, or Opera browsers. They are available on any Android browser with a small plug-in called the Adobe Flash Player.
You can easily find every type of online casino game in the world delivered in HTML5. And you can play them on any modern web browser. You just won't have access to the thousands of legacy titles that were either not created in HTML5 or that haven't been converted over to the newer framework yet.
Until all games have transitioned, you'll have three options to play on your phone or tablet.
Install an app with a limited number of titles
Access a mobile lobby with a limited number of titles
Play thousands of games, anywhere, on desktop or mobile
You'll need a Flash plug-in to run the legacy games and have access to the complete libraries of many online casinos for now.
Android Casinos and Games FAQs
Are Android casinos safe?
Players have the same protections on the casino end when playing on a mobile device as they do playing from a desktop computer at home. 128 and 256-bit secure socket layer (SSL) encryption means that the data is cryptographically encoded at the strongest levels possible, just like your mobile banking.
Can I play free games or practice gambling on my Android?
Nearly all casinos offer a way to play in demo or practice mode. The games should behave exactly the same as if you were betting real money. The only games you may not be able to access for free are progressive jackpot games and most live dealer studios.
Can I sign up with a casino and deposit on my Android?
Yes. The same secure registration and banking functions you find on a desktop computer are available for Android devices.
Can I download and use an Android app if I'm in the U.S.?
You won't be able to get real money gambling apps at the Google Play Store, but many mobile casinos offer a native app designed specifically for Android devices. You can install the app, use the instant play mobile lobby, or just log in on your browser and play most games as long as you have Flash activated.
Why is the Android game selection smaller than instant browser play?
There are several thousand online casino games on the market. Some of them were created more than a decade ago. In order to be fully optimized for Android play, they need to be converted. Sadly, not all games may transition to HTML5. The good news is that several new games are released each week and nearly all of them can be played in any modern web browser on your Android device.
Will Android casinos drain my battery or wear out my device quicker?
The short answer is, no. However, if you use an app or play games in Flash two things can happen: Your battery will not last as long between charging and your device may heat up. Overheating is caused by an increased load on the battery. This can shorten battery life and possibly damage other components in extreme circumstances (like leaving your Android on a car dash in the summer). Most modern phones and tablets have sensors and warnings for overheating. The good news is that HTML5 browser-based games will not tax your power supply or make your Android overheat.
What sort of connection do I need to play at Android casinos?
Anything below 256 Kbps over Wi-Fi or less than 3G on your cellular network can cause lag and delay problems, depending on the casino platform. 1.0 Mbps and 4G or better will give you the best experience.