iPad casinos
About iPad casinos and games
The Cadillac of handheld mobile devices has to be the iPad. If you're really into display real estate you'll be using an iPad Pro with over 12" of screen space. The iPad is the most popular tablet computer by sales for good reason.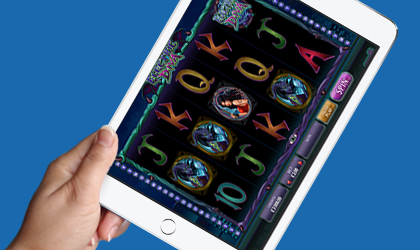 The number one reason for our readers is the quality of online casino gambling the pads can deliver. Sure, you can still take photos, shoot videos, check your email, play music, keep up with your social network find your way via GPS, and much more.
There are more than a million apps available at the App Store. If an online casino has an app, you will usually find a link right on their own website.
iPad users outside of the US have had access to real money gambling apps since the iPad 1 rolled out to international markets in late May 2010, nearly 2 months after the U.S. Wi-Fi debut and a full month after the Wi-Fi + 3G version was introduced in America.
A lot of people dismissed them as "just a big phone" and "not very imaginative", but sales went interstellar with existing iPhone users upgrading and a whole new sector of society willing to fork over the money for a device that was perfectly sized for portability, yet delivered tremendous processing power for its time.
Android users were not as fortunate. Google held in place a "no real money gambling app" policy until 2017 at the Google Play store. Users had to install apps right from the websites.
Android casinos had to play catch-up. iPhone and iPad users have always had a great selection of online casino app choices.
How do I download an app from the App Store?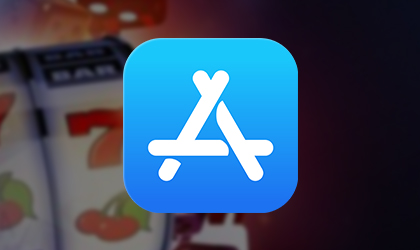 On your iPad:
Navigate to the App store from your chosen casino by tapping the icon that says "Download on the App store"
Alternately, search for the casino's brand name after opening the App Store
Scroll down the page to see information such as compatibility, app size, etc.
Tap GET then tap INSTALL
Enter your Password or use Touch ID when prompted
Wait for the download to finish
Sign into your existing casino account or create one if you are a new customer
Want to know the best news?
You don't actually need an app to play, you can access every online casino on the planet through your iPad's web browser. All casinos now offer mobile-friendly games.
When you visit a casino site it will probably "know" that you are accessing from a mobile device. You may be redirected to a mobile lobby. The URL might be something like m.your-casino.com, but it can really be anything.
Not only will Safari, Chrome, or any other browser inform the site that you are on mobile, it will also "know" that you are using an iPad. The lobby, help screens, cashier section, and most importantly the games will be optimized for your screen whether it's 9.x" version or a 12.x" version.
But, what if you like to use an app?
Many of the top sites will offer the best experience with an app. Bet365 is one. LeoVegas is another. If you are in a regulated jurisdiction you can download a free app from the App Store by following the link on the casino's mobile pages.
Unfortunately, if you are in the US or some other restricted areas, you won't even be able to get search results for online casinos from Apple. That will probably remain the case until the US online casino market is regulated.
How to play without an app
Many people will tell you that you must install an iOS app in order to play at an online casino. While that may be generally true due to limitations placed on the operating system by Steve Jobs himself, it is not absolutely true.
If you are in the U.S. or another restricted territory, you'll have to rely on the mobile-friendly aspect of the casino in order to play - but the game quality is great thanks to the internet's HTML5 framework.
One problem with that is not all games are developed or deployed in HTML5 for instant play in any browser yet.
Only about 10% of the video content online is still delivered in Flash, but unfortunately for online casino players, some of the slots and table games still are.
In order to play browser-based casino games without an app, you need to consider using an iPad browser other than Safari that does support Flash on iOS. Chrome, Firefox, and Opera do not support Flash on iOS devices.
The Puffin Web Browser is a great option that supports Flash despite the restrictions iOS has placed on Flash. It can also swap files from cloud to cloud without using your bandwidth.
If you plan to play very often without an app, the Photon Flash Player may be your best bet. It costs about $5 but offers more than Puffin by way of a special menu that you can use to tweak your Flash settings.
One thing to keep in mind when playing Flash vs HTML5 games is that Flash can make your iPad heat up and will always drain your battery faster than the newer technology.
The Flash-based games may still exist until the end of 2020 when Adobe will finally kill off the unstable and less secure software. Many of the games are being converted to HTML5, but for now, your best bet may be to install the casino's app if you are able to, or use one of the browsers that support Flash.
Game Selection for iPad
One thing you'll notice if you don't have a Flash-enabled browser on your iPad is that most casino apps do not carry the same number of games as the instant play lobbies.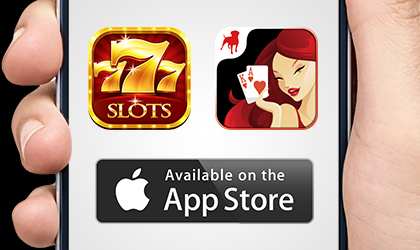 Nearly all games are now created and deployed in HTML5, some of the legacy titles simply haven't been converted yet. That's not a problem, for the most part, unless you're looking for an obscure title from the 1990s.
Big developers and providers like NetEnt are taking the time and protecting their investments by converting legacy titles to the newer HTML5 framework. Of course, they're not alone in this. It's now the industry standard.
With all new games being created in, and most older popular games being converted to HTML5 browser-based play, the day of the app is almost behind us for most players.
Some of today's super-casinos online deliver over 3,000 games from scores of developers and suppliers. The new-age, browser-based instant play casinos are a perfect match for the iPad or even any Android device with a larger screen.
The newer framework allows a single version of each game to work as well on an iOS, Android, or desktop Mac or PC. But more important for the players than being "device agnostic", the games are also optimized for the particular device they are being played on.
Thousands of slots, video poker, blackjack, roulette and even live dealer games are now at your fingertips in a full-screen display - whether you enjoy a landscape or portrait orientation. The games will scale perfectly to your screen size, resolution, aspect ratio, and orientation instantly.