Online casinos accepting players from Japan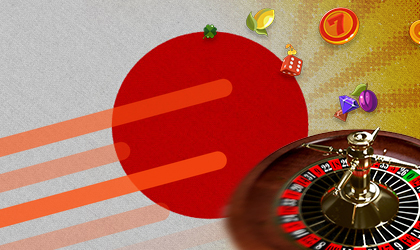 Gambling and especially online casino gaming are fairly complicated subjects in Japan. We'll cover the basics and then go into detail in this article. A few primary points to consider include the types of online casinos and sportsbetting sites that are available to players; how the betting sites are licensed; what sort of software and technology are used; what sort of games are available online. Finally, what sort of banking methods are available.
Top 8 Online Casinos for Japan
Casino
Highlights
Cashout
Bonus
Loading...
There are no available casinos for requested criteria.
Something went wrong. Please try again later.
Overview of Online Gambling in Japan
Variety of betting sites - Many sites that offer dedicated Japanese customer service representatives and are presented in the Japanese language offer animated slots and table games like baccarat alongside a sportsbook offering. Most of these sites include live dealer games and in-play sports betting options.
Other Japan-facing venues offer strictly slots and casino games or only a sportsbook, so players have plenty of choices in where to play or bet.
Online casino licenses - While the Japanese government does not license online gambling sites, authorities in many other countries do. These include the Philippines, Cambodia, Malta, and other EU regulators, as well as Curacao and other offshore jurisdictions. 
All online games at licensed casinos are independently tested and verified for fairness. Random number generators are certified and live dealer games are audited on a regular basis.
Online gambling software - Most internet gambling sites now operate on sophisticated HTML5 platforms that allow delivery over any web browser. The gaming lobbies allow visitors to sort and filter games and markets to see only what they want to see (slots, table games, sports) or drill down through the database to the granular level.
Geolocation plug-ins help operators present only pertinent information based on your login location. This includes presenting the site in native language for Japan, game providers who will allow Japanese players, only the payment methods actually available in Japan, special bonuses, and other considerations.
Games from scores of different developers or providers can be offered at the same gaming site.
Games available at Japan online casinos - Sports and racebooks offer every conceivable market from around the globe.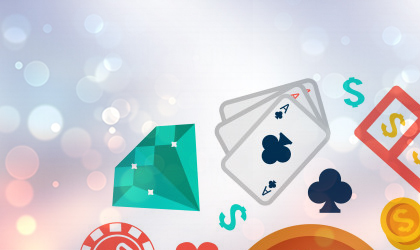 Many online slot games are now crafted for Asian markets with some design studios focusing specifically on Japanese players. You can expect to see familiar cultural icons, interesting and familiar game themes, and special bonus features created to be attractive to Japanese visitors.
Mahjong is available in many online casinos as are games such as Pai Gow and Pai Gow poker.
Baccarat and blackjack can be presented as animated games with results based on random number generators and the true odds of card decks. Most casino games can also be played against a remote live-dealer from an Asian studio with some providers offering native language tables.
Online casino banking in Japan - Players who are mostly accustomed to in-cash transactions or who are just beginning to get used to the faceless technology of 24-hour internet banking should be aware that many deposit and withdrawal methods are available them.  Instant bank transfers, electronic wallets where funds can be stored, prepaid debit cards, electronic vouchers, and digital currencies like Bitcoin all may have their own place and purpose in Japanese online casino banking. Players may need to explore unfamiliar options to find the methods best suited to their particular situation.
The important thing to remember is that online casino banking is possible and not as difficult as you may imagine. Most gaming sites will have at least one specialist whose job it is to familiarize you with the options and guide you through the process of deposits and withdrawals. They want to make you happy and comfortable so you can get on with the pleasure of gambling.
Japanese Gambling in General
The people of Japan are consummate gamblers, no matter what the urban lore or social guardians of society may say. One indicator of the people's appetite for risk and reward is seen in The World Casino Directory's list of 22 racecourses scattered throughout the country.
However, many other forms of gambling are illegal in Japan.
Lotteries are allowed under strict regulations and several forms of motorsports - Koei Kyogi (public sports) are open for gambling under special exceptions.
After nearly two decades of social and political struggle, legislators in the country signaled the end to bickering in late 2016 by passing a bill that makes integrated resort casinos legal in Japan. On July 20, 2018, the historic gambling bill became law.  
While it is impressive that the Japan Racing Association (JRA) and the National Association of Racing (NAR) hold over 21,000 races each year, and citizens bet more than $20 billion a year on the sport - it simply doesn't compare to the money spent on another oddly legal pastime...
Pachinko generates 10 times that number in revenue every year!
There are at least 13,000 pachinko parlors in the country. The game is a curious mix between slots and pinball with funny rules to make it not be seen as a gambling game. Players win steel balls, exchange them for prizes, and then sell the prizes 'next door' to collect their cash winnings.
According to Fortune.com, pachinko and pachislots generate more revenue each year than all of the legal slots, table games, and sports bets in Las Vegas and Macau combined.
Over 4% of Japan's GDP is generated through these legally allowed gambling parlors. That is ¥25 trillion or roughly US$236,573,750,000 at the current exchange rate.
While financial gaming analysts like H2 Gambling Capital can put numbers to the known commodities, such as those already mentioned, there is no way to properly gauge the number of Japanese citizens that gamble online or in illegal back-alley gambling halls, nor how much revenue they generate for offshore casinos or local organized crime syndicates.
Legal Status of Gambling in Japan
Online gambling is seen to be generally prohibited under Criminal Code chapter 23 Article 185. The brief section on gambling resides between chapters on sex crimes and profaning a place of worship, which might indicate that the government and social guardians take gambling very seriously.
However, a proverbial gray area exists because there is no legal definition of online gambling under the current law - nor is there a legal definition of land-based gambling. This, however, has not stopped law enforcement from bringing charges against people who provide gambling services in the country.
To date, there are no known cases of Japanese residents being arrested for placing bets at casinos or sportsbooks overseas. One of the reasons for this is that very few of Japan's gamblers take to the internet to place bets.
We might ask ourselves...
With such an appetite for gambling, why don't more people in Japan bet online with offshore casinos?
The answer to that question seems to be in part, because of the strict financial regulation in Japan. Simply put, it is more difficult for them to deposit and withdraw their winnings. It is very difficult to deposit or withdraw via a Japanese bank account and payment services like ecoPayz are difficult and cumbersome compared to the ease with which they operate for players in other countries.
According to a report in Coin Telegraph, the Japanese conduct most of their daily financial transactions in cash. At a rate nearly twice that of other countries, a full 65% of all transactions in the country are done in cash. This may also be a reason for a lack of interest in using creative financial processes to bank with a casino overseas.
One solution for gamblers in Japan who want to try an offshore online casino is Bitcoin. More on this and other payment methods below.
Where can Japanese Residents gamble online?
Most online casino operators offshore never need to or plan to set foot on Japanese soil. And, as there is no distinct definition of online gambling in Japanese criminal law, a great many online casinos are glad to welcome Japanese customers.
All of the venues listed on this page have indicated that they accept Japanese players. Read the in-depth review of any property you plan to gamble at to learn about the site's reputation, ownership, and management, where it is licensed, bonuses offered, customer service, payment methods, any potential pitfalls, and a summary conclusion.
Alternately, if you find the rating to be high or already know about a gaming site, you can visit directly from this page.
All of the casinos listed here are licensed and regulated in their respective jurisdictions. When the rare property that operates without a specific license, shown on their web page is reviewed, that too will be noted in the review.
There is no shortage of casinos for Japanese players. Many offer their games and services in the native language, and several offer special bonuses and incentives to players from the country.
Casino
Slots
Roulette
Blackjack
Video Poker
Rating
Loading...
There are no available casinos for requested criteria.
Something went wrong. Please try again later.
Free Casino Games in Japan
Almost all of the properties listed here will allow you to create a free account and play slots and table games in demo mode. The exceptions are usually live dealer games and most progressive jackpot slots.
Many of the software companies and game developers we review create games specifically for the Asian markets, and one or two focus primarily on Japan.
Online Casino Bonuses for Japan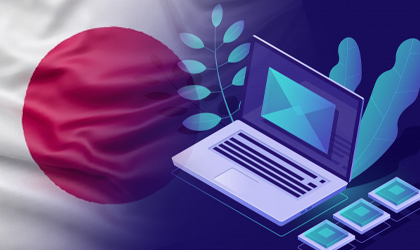 Modern online casinos now operate with cutting edge software. Not only are the games device agnostic (can be played on mobile or desktop) but the websites also have geolocation software. This allows site operators to present a specific language skin as well as uniquely crafted bonuses for players in any region or country.
For this reason, along with the fact that the Japanese online market is ripe or development, players in the land of the rising sun may find some of the best welcome bonuses available to anyone, anywhere.
Bonus terms to know
Wagering requirements: In order to cash out your winnings from most bonuses, it is necessary to roll the money over a certain number of times. For instance, a $100 bonus with 30x wagering would require the player to bet 100x30 = $3000 before the funds become available.
This is not as hard as it seems, as every bet placed reduces the wagering requirement and winnings do not add to it. Betting $1 per spin you are bound to win some spins and lose others. You might even land a big enough prize in a single spin to account for the total wagering requirement. Simply bet until the wagering is completed or your bankroll is diminished.
Max bet - Most sites set a maximum amount that can be bet on a single spin or game round. As long as you follow any other rules and don't exceed the max bet limit, your cashout should be approved.
Restricted games - Some bonuses only allow play on slots. Slots usually count 100% toward the wagering requirements. If roulette or blackjack are not allowed, only play slots with a slots bonus.
Game Weightings - Not all games reduce wagering requirements at the same coefficient. For example, if slots wagering is $3000 and blackjack contributes 20% then the total wagering will be 5x that for slots as only 0.20 of every dollar bet is counted toward the playthrough.
Irregular play - If Roulette or Sic Bo are allowed games, most sites will not allow you to grind through wagering by placing even money or near even money bets to accomplish the wagering requirements. Betting on odd and even, red and black, or covering a certain percentage of the table, etc., will almost always negate the bonus and void any cashout.
Max cashout - Free spins, no deposit bonuses, and some welcome bonuses come with a maximum amount that can be converted to cash. This term is usually associated with ridiculously generous match bonuses to protect the casino from bonus hunters who are not playing for recreation. However, always read the terms or at least our review to find this crippling term.
The Best Live Casinos in the
Best Reviewed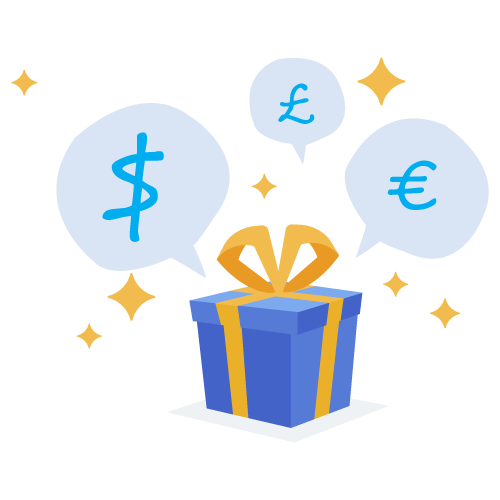 Casino
Rating
Interesting Games
Highlights
Casino Bonus
Loading...
There are no available casinos for requested criteria.
Something went wrong. Please try again later.
Japanese bonuses to look for
No Deposit Bonus - Play with the casino's money and win without risking any of your own money. These offers usually have high wagering requirements and rather small cashout maximums. They are a good way to sample the games and customer service, as well as a way to test a cashout or withdrawal method.
Welcome Bonus - Most sites will match your first deposit up to 100% and sometimes more. This gives players more chances to hit a jackpot on slots but the offers also come with wagering requirements.
Welcome Package - This is similar to the welcome bonus but may include extra spins (usually with their own wagering) or a multi-tier welcome offer. One example would be:
First deposit - 200% matching bonus
Second deposit - 50%
Third deposit 25%
Fourth deposit 100%
You will almost always have the opportunity to opt-in or opt-out of any part of the welcome bonus package, but the 4th deposit bonus will not be available unless you accept the first, second, and third - in order.
Additional player incentives
Once a player has established themselves with a Japanese online casino, they can expect to receive daily, weekly, monthly, or seasonal deposit incentives. Rated players and VIPs may have higher percentage matches, lower wagering requirements, and higher max cashouts.
Comp points are awarded for every bet made at most online gambling sites. As more points are accumulated, more perks are provided as the player rises through loyalty tiers. The points can usually be converted into cash, bonus funds, or exchanged for merchandise, holidays, or valuable goods and services.
Cashback is given by some operators. It may be placed in your account as cashable winnings or it may be placed in your bonus fund and have wagering requirements or other terms attached to it.
The bonus landscape looks good for Japanese players as long as they understand and follow all terms and conditions.
Payment methods for Japan Casinos Online
We'll cut straight to the chase here. For those already experienced with Bitcoin, the best banking method may be a digital currency. Bitcoin and alternatives such as BitcoinCash, Litecoin and others are accepted at most sites.
In addition to the relative ease of payment processing with BTC compared to some other methods, cryptocurrency may have other advantages.
One of these added benefits is the bonuses available only available to crypto users. Many sites will offer up to 4x as much bonus money if you use Bitcoin or similar. If fiat currency will net a 100% deposit match, the digital currency might give you a 400% match.
Another bonus advantage to digital currency users is the amount of actual bonus funds you can receive. The terms may state a 100% bonus up to $500 - or - 100% bonus up to 1 BTC. If BTC is trading at $10,000 it is easy to see the advantage here, even at 100% rather than a greater percentage match.
As regulations and enforcement priorities change and evolve, so do the methods available to players in any given region or country. For this reason, the best thing to do is visit a casino that accepts players from Japan and navigate to the banking or payments section. Look for deposit and withdrawal methods you are familiar with.
If live chat is available prior to registering an account, ask for banking help. These proprietors are in business to serve you and most will go out of their way to accommodate your business. As well, sometimes there are unpublished options for deposits and withdrawals that will only be revealed to a registered customer.
eWallets for Japan
Skrill is not an option for Japanese players. Neteller and ecoPayz can be cumbersome when available. Your casino host will be glad to introduce a method that works best for you.
Venus Point - Japanese players can use Venus Point to deposit and withdraw at online casinos. Consumers earn points for their purchases and commissions are low.
iWallet is a Hong Kong-based electronic wallet used across Asia and available to customers in Japan with Japanese language support. For a complete review of the method please see Wizard of Odds.
Japan Online Casinos Conclusion
While online gambling has no technical definition in Japanese law, it is most likely considered illegal under criminal code. However, after extensive research, we have not been able to find a single case of a Japanese online casino player ever being arrested or prosecuted.
Many hundreds of online gambling sites accept players from Japan, and some offer extraordinary bonuses, crafted only for people residing in the country.
Bitcoin may be the fastest and best method to deposit and withdraw from a Japanese online casino, but it is not the only way.
Customer service agents are trained to help players get the most enjoyment possible out of the sites they represent and will help you with any question, including the best ways to deposit and withdraw.
FAQs
What kind of online casinos are available to me in Japan?
Japanese players will find the same kinds of online casinos that people in other parts of Asia and the world gamble at. There are slots-only lobbies, random number generated slots lobbies, table games and baccarat lobbies, live dealer-only, mixed RNG and live dealer sites, exclusive sports and racebooks, and sites that offer all gambling verticals on a single site.
Do I need to use a VPN for Japan Online Casinos?
In some cases, you might need to use a virtual proxy network (VPN) to mask your location. Internet Service Providers may block your access to some sites at the government's direction and they may block the site for anyone in Japan. We do not suggest that you go around any legally placed roadblocks to your internet freedom. If you do use a VPN, we suggest that you contact a customer service representative and ask about company policy. They may have other alternatives. 
Are Japanese online casinos licensed?
Yes. The government has not indicated they will license and approve online gambling sites, but 99.9% of all online casinos are licensed somewhere in the world. Many Japanese-facing sites are licensed by PAGCOR in the Philippines. The government of Cambodia also licenses online casinos. Prestigious European licensing jurisdictions include Malta, Gibraltar, Isle of Man, Alderney, and Jersey in the Channel Islands. Other sites are licensed in Curacao or Antigua and Barbuda and may be registered to do business from Costa Rica or Panama. Unlicensed sites are shut down quickly by international regulators.
What sort of software do Japanese online casinos use?
Most sites use HTML5 to deliver all of their games and sports betting options. Some casino games are still delivered in Adobe Flash, but all will play in any modern web browser running on, or any desktop operating system.
A few sites, especially those with sports betting components, also offer apps for iOS (iPhone, iPad) and/or Android.
Some sites will provide "redirect" gateways that will allow access even if the government has instructed your internet service provider to block the website's address.
Will I find my favorite casino games?
Yes, probably. Developers have been slow to create online versions of two types of games. Pachinko-style games are difficult to emulate online, but progress has been made. Live dealer craps is not available either. All other land casino games from Macau or the west are online either in the form of animated random number generated titles or from live dealers streaming gameplay from studios in Asia and Europe or from actual land casino floors. 
How can I deposit and withdraw at an online casino in Japan?
This is a difficult question to answer definitively as it is a sensitive subject. Each verified Japanese online casino here will have its own suggestions and methods that will work best for you. A few might help you with the question before you register an account - others may wish to confirm your identity before offering solutions. Rated players and VIPs may be given ways, in confidence, to help them avoid any instances of payment processor blocking. 
By registering an account with the gaming site you will be able to examine the payment processing options in the casino cashier, then follow the onsite instructions given. You will also be able to ask specific questions via email or live chat about the method(s) best suited to your needs.
Author: Lars Jones