Ripple Online Casinos

Introduction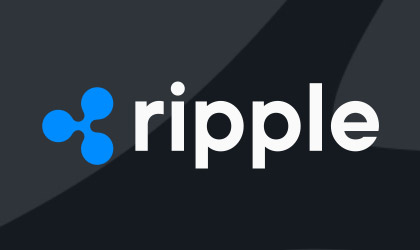 The online gambling landscape is changing quickly, and that's not a bad thing. With modern, more immersive options like Live Casinos and themed slots becoming top dogs in most operators' lobbies, other standard casino operations are taking note and stepping up their game. One of these options is payments! Nowadays, banking is all about speed and convenience. People want easy access to premium content without having to wait until they get to it, which is where cryptocurrencies like Ripple come into play. These digital coins might be recent additions to the online banking roster, but they're some of the best you'll run into. Ripple ensures users can make safe and fast payments across countless online gambling venues and retailers with minimal hassle. If you're interested in learning more about this up-and-coming currency, we've got you covered.
About Ripple
Like many of the popular altcoins, Ripple started as a Bitcoin alternative. The coin launched in 2012 as a collaborative effort between Chris Larsen, Jed McCaleb, and Ryan Fugger under the name OpenCoin. Its purpose wasn't unlike that of many other digital currencies around. It offered an advanced platform designed to empower users to take control of their monetary assets, instead of leaving it all up to governments and banks. Naturally, the platform was decentralized, making this a real possibility instead of a pipe dream.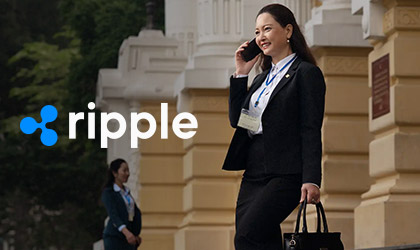 Shortly after its release, OpenCoin gained tons of traction, warranting several significant investments that boosted it to the top of the crypto food chain. This prompted a rebrand, which included a name change to Ripple Labs, Inc. The currency's new status made waves beyond the crypto space, and in 2013, the platform became the target of several major banks intent on using its system. Of course, this was another breakthrough. In the coming years, hundreds of banks and financial institutions had joined its ranks, but they mainly focused on the platform's Xcurrent software, a program that fostered enhanced transfers. For the most part, the platform's cryptocurrency, XRP, was ignored.
While the traction from these events was an excellent way for Ripple to reach new users, the cryptocurrency did get into some hot water. In 2018, a lawsuit was launched against it by the US Securities and Exchange Commission. According to its claims, the company broke significant financial rules by creating a large volume of coins seemingly out of nowhere and selling them for profit. While the CEO of Ripple denied the claims, the case was a big hit to the platform's reputation. This led platforms like Coinbase to delist Ripple's token near the end of 2020.
While these setbacks gave Ripple a few things to work through, the currency is still a strong contender in the crypto space. Its price wavered, but rumors of a crash proved to be unfounded. The main takeaway is that users can get their hands on the coin and use it legally. There's seemingly a bright future ahead for XRP if things go well during the proceedings, so many crypto enthusiasts are happy to support the coin and use it daily.
With that out of the way, we'd like to turn to something more positive – the benefits of using Ripple. As you can probably guess, the token boasts many of the perks of other top-tier cryptocurrencies. It offers anonymity, break-neck processing speeds, low fees, and a user-friendly platform. Out of all of these, its speed and low fees are the most impressive. The platform has the potential to handle 1,500 transactions per second, making it a powerhouse the likes of VISA! When its fees are in question, they're insanely small compared to other cryptos. While Bitcoin transactions might cost you a pretty penny, XRP transactions come at a fraction of that cost.
As a final note, we'd like to discuss the cons of Ripple. While there aren't many, these downsides can be deal breakers for some potential users. First, it's worth noting that once a transaction is made, it's practically impossible to pull back. Since Ripple isn't the owner of the XRP crypto ledger, it can't reverse transactions. Users need to be very careful when sending money. Another thing to note is the crypto's popularity. While it's a pretty well-known token, Ripple isn't as big as options like Bitcoin, Litecoin, or Ethereum. Because of this, it's not supported in as many venues and retailers.
How to Start Using Ripple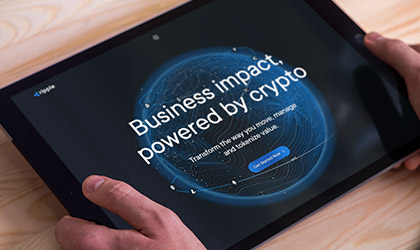 Ripple is a pretty popular cryptocurrency, but its reach is somewhat more limited than its biggest competitors. Remember that this option might not be available in as many online casinos, shops, service providers, or major retailers. Still, the token has a solid foundation, and while it's not the most widespread, it's a supported payment method in some of the best casinos on the World Wide Web.
The getting-started process for Ripple can be tiring, but it's well worth it. Like with most cryptocurrencies, there are several ways users can get their hands on XRP. We'll mention the most popular ones in this section, so you can choose an option that suits you best. Before we proceed, we'd like to warn you that, unlike other big-name cryptos, this one doesn't offer a crypto miningoption. While we know this option can be lucrative for some individuals, it's not something the platform supports. If you run into Ripple mining opportunities along the way, beware! They're likely a scam designed to swindle you out of your money or personal information.
With that out of the way, some of the most popular ways to earn XRP right now are crypto games and crypto freelancing. These options are probably exactly what you imagined after reading their names. The first is a big trend on the mobile crypto scene. Essentially, users can download fun crypto games and link them to their crypto wallets. By completing various in-game tasks, they can earn small amounts of crypto, including XRP! This option is mostly good in theory. While earning Ripple through games sounds like a dream, the tasks can be tedious and they don't pay much.
The other option we mentioned is crypto freelancing. This is a much more sustainable way to earn Ripple. There are several freelancing platforms where users can take up odd jobs and get paid in crypto. These jobs include things like translation, graphic design, coding, etc. If you're skilled in these fields, you can earn a fair amount of XRP quickly. Of course, the drawback to this option is obvious – it's work. Not everyone can spare the time for a second job, and not everyone has the in-demand digital skills these platforms usually look for.
Arguably the best way to get your hands on XRP is through a staple crypto tradition – trading. Visiting a crypto exchange that supports Ripple is the easiest way of obtaining the currency. You can trade in fiat currenciesorothercryptos for it, making you the instant owner of some XRP! Of course, you'll also need to get a crypto wallet to store your coins. While some crypto exchanges have a built-in crypto wallet option, we recommend using some of the dedicated ones. They tend to be much more secure and easier to navigate.
Now that we've presented the best options, it's time to explain the process of using XRP itself. When purchasing a service, select the Ripple/XRP option at checkout. Enter the payment amount, if it doesn't apply automatically, and when prompted, enter your crypto wallet ID into the required field. Alternatively, you might be asked to scan the QR code displayed on your mobile device. This is practically an identification step, and it should prompt a confirmation request on your crypto wallet. Look over the request, and if everything looks good, confirm the transaction. It's that easy!
Depositing and Withdrawing With the Solution
Cryptocurrencies have become a big part of the online casino world. While they're not accepted in all venues, many operators have added crypto support to their platforms, with some even including exclusive content for crypto users! Finding a casino that supports Ripple shouldn't be a hard task. Sure, the currency isn't a viable option across the board, but more than top-tier venues accept XRP payments for deposits. If you stumble upon one of these online casinos, here are the steps you need to take to deposit:
Head to the casino's Cashier/Banking/ Payment Methods page and find the Ripple logo.
Click on the logo, and once prompted, enter your wallet ID or scan the QR Code.
Enter the desired deposit amount and confirm the transaction.
The money will be transferred to your online casino balance instantly!
Ripple withdrawals are just as easy as deposits. The option should be available in nearly all the casinos that support the token, so you should be able to withdraw without running into issues. The process itself is the same as depositing. The one difference appears in step three, where you'll need to enter your desired withdrawal amount instead. The best thing about this whole ordeal is the processing speed. Since crypto withdrawals are instant, you won't have to wait long before you receive your cash out. Once the casino approves your withdrawal request, the money will arrive in your crypto wallet instantly.
Coverage and Restrictions
It's hard to discuss coverage and restrictions when a cryptocurrency is in question. As people are already aware, digital currencies are one of the most controversial topics on a global scale. Since the technology behind them is still pretty new, not everyone is ready to put their trust in the system and let it guide them. Their shady beginnings don't help their cause either, leading to split opinions in various countries. Naturally, this applies to Ripple. If you're concerned about the legality of crypto and crypto gambling with Ripple, it's best to look at it on a country-to-country basis.
To give you a general idea of what to expect, we've come up with some examples. Countries like China and Egypt are perfect examples of territories that are against crypto. They've bannedits use and come down hard on those that don't follow this ban. In contrast, El Salvador and Malta are massive crypto supporters, using digital currencies to boost their economies and further their growth.
Generally, most countries are somewhere in-between these two extremes. The US, for example, hasn't banned the use of crypto. It does have regulations for its use, and they vary depending on the US state you're in. The UK operates similarly in terms of crypto acceptance. The country has strict crypto and crypto gambling laws to protect users, but it doesn't outright outlaw these tokens.
Fees and Additional Charges
Fees won't be much of an issue when using Ripple. As we already mentioned, lower fees are one of the coin's biggest perks. Compared to most other cryptocurrencies, the service chargesminuscule amounts for transactions. Most players won't have a qualm with the small fees, but it's good to remember that they're still there. Something to explore is the fees imposed by the casinos you pick. Most don't charge fees for deposits and withdrawals, but a small chunk does. Check out your chosen operator's terms and conditions before you proceed.
Accepted Currencies
This part of the text might seem unnecessary, but it can help many newbies. Since Ripple is a currency itself, there's not much to say about it here. Still, since it's mainly purchased through crypto exchanges, knowing more about the accepted currencies on these platforms can help you avoid unnecessary conversion fees. Most crypto exchanges cover popular worldwide currencies. These include the US dollar, euro, UK pound, Canadian dollar, and several others. Some of the top-performing cryptos also make this list, so expect Bitcoin, Ethereum, and Litecoin as well. You should have no problem exchanging some of these options for Ripple at a reasonable price.
Customer Support
Ripple is one of the few cryptocurrencies that have a dedicated Customer Support Team. Unfortunately, it's usually reserved for companies and not individual users. You can try your luck with the FAQs section on its official website to troubleshoot some common issues. The route we recommend is contacting your chosen casino if you run into trouble when depositing and withdrawing. Most operators have excellent Customer Support representatives that are ready to help out around the clock.
Conclusion
Ripple is an excellent choice for any online gambler looking to try something new. The cryptocurrency offers users many top-tier perks, including anonymity, speed, a high-end platform, and solid options when choosing supported venues. It's what most modern payment solutions aspire to be, and it can even net you some special boosts in specific shops and service providers. Of course, this doesn't mean its shortcomings should be overlooked. The token has a somewhat limited reach and its legal status can be an issue for players in specific countries.
FAQs
Is Ripple safe?
Yes, it is. Ripple uses high-end tech to keep transactions secure. Its collaboration with massive worldwide banks also adds another layer of security into the mix.
Is Ripple legal?
The answer to this depends on your location. For more details, check official government sources about the legality of crypto and crypto gambling in your area.
Do I need a crypto Wallet to use it?
Yes, you do. Crypto wallets are the main way to store your tokens and make crypto transactions.
Can I mine Ripple?
No, you can't. The Ripple platform doesn't have a mining option. If you run into something that says otherwise, it's likely a scam.
Are Ripple withdrawals instant?
Yes, they are. Keep in mind that you might need to wait a few days for the operator to approve your withdrawal request. Once approved, they arrive instantly.
SHOW MORE
&nbsp
Online casinos accepting Ripple as a payment method
Loading...
There are no available casinos for requested criteria.

We're showing casinos that accept Ripple restricted by your country. To remove that condition click here
Something went wrong. Please try again later.