SmartSoft Gaming

To visit SmartSoft Gaming official website, click here.
 About the Company
SmartSoft Gaming is a Tbilisi, Georgia-based online gambling game developer founded in 2015. In addition to the country of Georgia, they also have associates in the Barcelona region of Spain among their nearly two-dozen team members. 
The company's catalog is well-developed with a good cross-section of slots, table, card, and dice games, as well as numbers games like bingo, keno, scratch cards, and some fixed odds race games and predictor titles. There is also a suite of tournament (p2p) games such as backgammon, dominoes, and others.
All of the games currently deployed in casinos are mobile-ready as expected. The CEO/co-founder comes from the telecommunication industry (mobile networks). However, it's unclear how the mobile games function as the demo versions on mobile didn't load for us and the company's portfolio page was so resource-hungry that our simple fanless mini-PC could barely navigate the pages.
Some of the sites we see the games deployed at include Evolve, JV Spin, Oppa88, Megapari, Parimatch, Z, and 22Bet. This diverse client roster gives the developer a wide global footprint from Europe to Africa, and beyond.
Software and Games
The fact that massive resource-hogging occurs on the company webpage does not mean the HTML5 games deployed at casinos don't function properly on a desktop, they do. The animations and scripts alone took up over 67% of the workload with the lion's share of that being image-based. Over 50 requests were required to execute the display.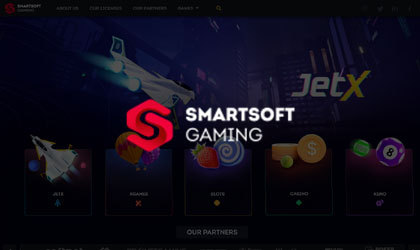 The games themselves, when tested by Solarwinds Pingdom in Frankfurt, loaded in 1.22 seconds - heavy on script, light on graphics weight, and accomplished with less than half of the server request as the portfolio pages required. Less than 5%, a single request, is all it took to download the HTML5 necessary to open the game while 10 scripts ran in the background before even pressing a button.
All this means, in the final analysis, is that the lab rightfully invests more in delivering a good game than in selling it on its homepage. Yes, the website has awesome physics-inspired character animations but they have used great discretion in whittling game animations, shading, and soundscapes down to their bare essentials to present sharp slots graphics, and engaging animations with the leanest file sizes possible. 
Fast load times, reliable data transfer, and steady performance win the day - regardless of the game maths or artistic mastery involved in the balance of the package. The days of overly intense Flash animation packages, like RTGs former Orcs v Elves (at 178MB) are history. If a game won't let players in right away, they are not likely to play it or ever return if they do. 5MB games are just about right today and some are even leaner.
The company's official site offers the following categories for its games:
Slots

Casino games

PVP (Players vs Player or p2p)

Bingo & Keno

Other Games

Mini-Games

Jet X
We'll take a look at all of the categories and a few games in each that has multiple entries.
Slots
The studio has taken an interesting approach to minimalism in its game titles. Most games have a one-word title followed by the identifier "slot" while others use two words and forego the word "slot". Others still use a single word such as Moonstone, Argo, and Evolution.
The artwork is unique. The stylization is consistent. This results in a feeling of continuity from game to game in the slot catalog which holds over two dozen titles. The art is somewhat average in appeal, but the style adds an element of almost primitive charm.
Look for all the usual themes such as Aztecs, space, Vikings, and Egypt along with a few unique diversions like City Slot, Casino Slot, and Dota Slot.
Dota slot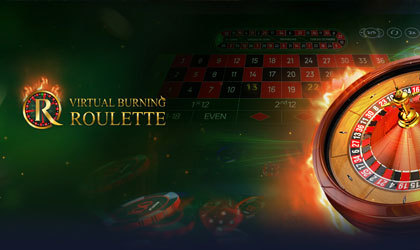 Being unfamiliar with the word, "Dota" we tried this game first. The demo version appeared to be hosted on a real money casino and the load time was about a minute with 10MB internet speed on a desktop. For some reason, we were unable to get it to load on mobile - remaining stuck at 0%. 
The game appears to be based on a multiplayer online battle arena (MOBA) video game called Defense of the Ancients (DotA)  which was published and developed by Valve, the creators of the Steam platform. The game itself is said to be a player-made mod for Warcraft III.
We find characters like Rexxar, DarkTerror, Traxex and others which feature prominently in some iterations of the original gamescape. The symbols are on transparent reels allowing the background to show as the reels spin and come to a stop. There's a scatter-triggered bonus round and wild symbols. 
There are 20 variable paylines over 5 reels (bet 1, 5, 10, 15, or 20 lines). When you raise or lower your total bet it is divided equally between the chosen number of bet lines. This makes it possible to bet up to 100 coins per line of each of five lines for extreme volatility. Pays run left to right and right to left from both edges of the reel set.

Coin values ranging from 0.01 to 1.00 each. The top-paying symbol awards 240x line bet for five of a kind. There's a gambling game available after a win with a progressive odds-based win-or-lose outcome.
Interesting note: A SmartSoft spokesperson has stated that the theoretical return to player percentage (RTP) for at least two of their slot titles are 98.4% (Burning Ice) and 98.9% (Magic Garden 10). We don't have access to the maths or par sheets, but those returns seem extremely generous.
Argo
This 10 payline 3x5 slot is based on the Greek heroes of myth and their ship, the Argo.  Jason is not the top paying symbol in this game which makes the guess of which is obvious to students of the journey to Colchis - the Golden Fleece pays 5,000x line bet in this game whereas the heroes will award much less at 750x while five Wilds or five Khalkotauroi (bulls of Colchis) award 2,000x.
Scrolls play the role of scattered expanding wild symbols during the 10 free game bonus round. Bet from 0.10 to 25.00 per spin on an incrementally variable number of lines.
Casino games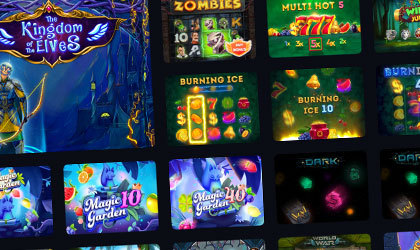 Here we find a selection of about a dozen games. Most of the titles are roulette variants alongside Russian poker, Texas Hold'em, blackjack, and Sic Bo.
The odds, house edge, and paytables run the gamut from generous in the case of Hold'm to illiberal in the case of the Caribbean Stud side bet. Unless the paytable is misstated it is the absolute worst odds I have ever seen for the game that could offer a progressive jackpot prize for top-tier hands. 
Caribbean Stud
While the Ante and Raise bets follow the standard paytable of 100-50-20-7-5-4-3-2-1-1, the side bet is purely a profit-center for the casino, or for the developer and the casino if they have a revenue-sharing agreement.
It will take 3oaK or better to win and that hand pays 7:1. Straights pay 10x, Flush 15x, Full House 20x, 4oaK 100x, a Straight Flush returns 200x your side bet and the mother of all hands with a probability of 0.000002 pays 1,000x.
While a progressive jackpot is a moving target so we can't quantify the value comparatively, a Straight Flush usually pays 10% of it and a Royal Flush, 100%. SmartSoft pays however don't line up with those odds regardless of the size of a progressive pot with the Royal paying 5x more than a SF.
Here's where it gets uglier in the overall odds. Yes, it's great the side bet pays three-of-a-kind and a Straight - but they make up for it unequally in the payouts for the money hands. Standard pays would be Flush 75x and this pays 15; Full House should be 100x and this pays 20; four-of-a-kind should pay 500x and this game awards 1/5 of that.
The end result, according to the Wizard of Odds is a  house edge of 72.62% or a return of only 27.38%
Keno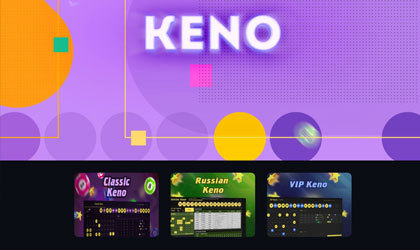 This is a standard 80 spot game allowing up to 10 picks. The smart keno player will find a calculator in order to determine the best bet or bets to make on a game like this, as each developer sets the odds and payouts completely differently. 
Here we find a range of 75% to over 98% payouts and the returns do not align to the volatility of any given bet. Pick One has the highest house edge at 25% and Pick Two has the lowest at 1.9%.
You'd have to cycle through a tremendous number of games to get your wins if you are only picking two numbers so, depending on your appetite for risk you might want to choose 4 with 95.5% RTP, 6 with 94.44%, or possibly 9 at 93.85 or 10 at 92.77%. Every other option aside from Pick 3 (90.19%) returns in the 80s except, of course, One which returns 75%.
Other Games
This catalog contains fixed odds and other number games such as Cappadocia, Honey World, and Drag Race. We'll cover Cappadocia as Jet X in a bit, as it appears to be a repainted clone or at least extremely similar.
Honey World is an animated scratch game with no RTP or house edge stated. The card presents three combs of various heptagonal cells, giving you three games on each card. Simply scratch to reveal and if you find three matching prizes in any honeycomb, win that prize.
Drag Race is a simple game with six differently colored race cars headed for the finish line. Choose one to win 5.4x your bet, giving this title a house edge of 10%.
Jet X
This game appears to be modeled after BUstabit, the original Bitcoin Crash game. However, rather than simply staking your game and pulling out just before the rising multiplier crashes, you stake a rocketman and attempt to take him To The Moon.
As the ship goes higher the multiplier of your bet does as well, but be careful, out of nowhere the ship can crash and you'll lose your stake! This looks like a great way to start a session to potentially increase your bankroll without taking a bonus, or a place to look for a Hail Mary when you've almost busted out. Some people may simply become addicted to the thrill because you can - on a good day - parlay a small amount into a real fat stack of casino coins.
The Final Analysis
SmartSoft Gaming offers a wide selection of games. Most of them are extremely average in most respects. However, the unique art and user interface could be a powerful draw for a certain niche of players. This gives the studio the enviable possibility of becoming a cult favorite. If their slots do, indeed, return close to 99%, it's a good bet they will once more players discover them.
As found on the demo site and in casinos the games load quickly and function properly on a desktop. We haven't seen anyone else reporting JS/HTML5 errors on mobile devices so that glitch was probably down to our carrier. The company web page design or execution need not be one size for all visitors as long as the products themselves are not error-prone and they aren't.
We weren't able to find any testing or licensing information on the company pages or in the public domain, but the casinos you find the games in should be licensed to cover them and it's not likely any operators today would present themselves with liability so it may be assumed the maths are proper, the RNG and engines are stable, and the true-odds games return what they should.
While the overall package is "average" aside from the aesthetics, we do like to see developers who add to the gaming space with more than slots but we do caution to always check the pay tables of any casino game from a little-known developer (of even iSoftBet video poker) to find potential pitfalls like the side bet returns on SmartSoft Caribbean Stud. As always, keno pay tables should be run through a calculator before playing - this goes for all studios as mentioned earlier.
This reviewer enjoyed exploring the maker's catalog and will look for their games in the real money gambling space online.
SmartSoft Gaming Games
Currently, we have

casino games

available to play and over

casino software developers

. Let's get started!
Casino Games
&nbsp
SmartSoft Gaming powered online casinos
Loading...
There are no available casinos for requested criteria.

We're showing casinos that accept SmartSoft Gaming restricted by your country. To remove that condition click here
Something went wrong. Please try again later.