JCB Online Casinos
Introduction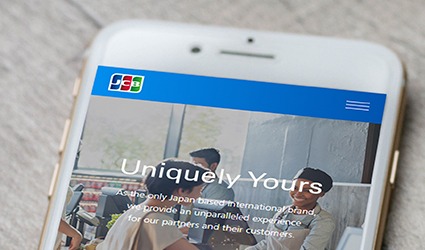 Online gambling is a global phenomenon. Most operators these days tend to be based in Europe, but that doesn't mean there aren't premium sites in other regions around the globe. Since it's common for online gambling venues to support payment options near and dear to them, this means global options like JCB are big successes in Asian markets! This Japan-based service is one of the best-known bank card issuers available, and its long-term success is based on its willingness to grow and improve as time passes. With a stellar reputation at its side, a convenient and easy-to-use platform, global reach, and a particular focus on keeping users happy, this payment method has quickly become a go-to choice for countless online gamblers. If you want to learn more about JCB and everything it offers, we'll cover the solution extensively in this text.
About JCB
JCB, or Japan Credit Bureau, is one of the best-established brands in the region. The service has been around since 1961, and it launched its first-ever classic bank card two years later in 1963. It's safe to say that the JCB name is a staple in modern Japanese banking. The service's convenient bank card made it easy for Japanese users to pay for all kinds of goods and services with a swipe, so its user base grew exponentially within a short time. By 1972, the service could boast over a million cardholders! This success propelled it forward and inspired it to grow further, expanding to reach 16 countries by 2002. Today, it's a global powerhouse with an even more impressive reach.
It's interesting to look back at the evolution of JCB, especially when the service reached the 21st century. The payment methods didn't play it safe or hold back on any front. It kept experimenting with new and improved features, many of which became hits with users. One such feature was the addition of player loyalty rewards. Through a classic point-based system, users could earn prizes that enhanced their experience. These perks included cashback and discounts offered through the payment method's iconic gold card service.
Of course, that's not where JCB drew the line. On top of fun rewards and special perks, the service kept up with the fast-changing tech world around it. In 2007, the solution released a contactless card to make in-person shopping easier. While this feature is now a typical part of our everyday functioning, it was a big deal when it dropped over a decade ago. Bold steps like this were a big part of why users chose this service to begin with, and they proved to be more than worthwhile as the solution's numbers kept rising.
These days, we can safely call JCB a banking legend. The service is well-known far beyond Japan, reaching countries like Cambodia, New Zealand, and even the US through a partnership with Discover. Its current user base boasts an impressive number of over 30 million people, and that number is growing daily as the service reaches new fans worldwide. Of course, its presence is felt in the online gambling space too. While it's not as widespread as VISA and MasterCard, more and more casinos are accepting this method.
A big part of why this service is getting love from online casino users is its list of pros. While the method's excellent security and lack of additional fees aren't to be overlooked, most online gamblers are impressed by the loyalty program. Thanks to the cashback and other excellent features, they can extend their casino playtime significantly. It doesn't hurt that these special perks are in tune with casino bonuses and loyalty programs operate. Many players treat them as an extension of the operator they choose, making their time spent there more enjoyable.
Despite all of the good attached to this service, it's good to remember the bad. When exploring the cons of JCB, thankfully, you won't find much. Still, some issues may arise for particular users. One thing to note is that while the service's reach is impressive, it's not all-encompassing. The service doesn't offer support for several European and South American markets, which alienates some people. It's also worth noting that the payment method doesn't offer an instant transfer service like most modern solutions. You can transfer money to other bank accounts if you please, but these transactions will likely take a few days.
How to Start Using JCB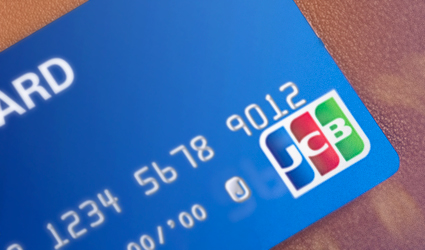 Using JCB is much easier than some people might think, but before we get to that, let's cover how you can get a JCB bank card of your own. As you know, the solution is a traditional bank card. Because of this, obtaining one means you'll have to visit a nearby supported bank or financial institution and apply for a credit or debit card. The good news here is that finding a supported bank shouldn't be too hard. While the service isn't as big as VISA or MasterCard, many financial institutions worldwide support it.
Once you find a bank that supports the service, request an application form from the bank clerk. Filling this form out is the first step of the process. Something to note about this form is that it may contain personal questions about your marital status, finances, etc. Don't worry, this information is used exclusively by the bank to check your eligibility. It isn't with any third parties. The next step is verifying your identity. To do this, you'll need to provide a valid photo ID and show it to the bank clerk. A driving license or passport works well here.
When you've gone over the previously mentioned steps, your application should be complete. The bank will review it within a few days and issue your card when ready. In most cases, this should take about a week. You'll be notified when the card is finished, and you'll be given the option to pick it up on location or have it mailed to you.
Using the card itself is easy as pie. If you've ever used a credit or debit card before, then you're already familiar with the process. You can swipe the contactless card to make physical payments or enter it into a card reader if necessary. You might need a security code (pin) to authorize these transactions, but don't worry, you'll be provided one with the card. Online payments are just as easy. Enter your card information when prompted by the retailer, and you're pretty much done. To authorize online payments, you'll likely have to enter a code found on the back of the card too.
Depositing and Withdrawing With the Solution
Ease of use is at the forefront of JCB, and with bank cards being the leading payment option for ages now, most people know how to use these services to make payments online. Even if you're one of the few people that's new to this solution, using it for deposits should be a breeze. The entire process consists of a few simple steps that feel intuitive. If you've found an online casino that matches your playstyle, here's how you can proceed to deposit in it using this payment solution:
Head to the operator's Banking/Payment Methods/Cashier section and locate the JCB logo.
Click the logo and enter the required card information when prompted.
Enter the desired deposit amount and confirm the transaction. You'll likely need to enter the code on the back of the card to proceed in this step.
The funds should arrive on your casino balance in an instant!
We have good news about JCB withdrawals. This option should be supported in nearly every operator that welcomes the payment method. What's more, the process of withdrawing through the service is nearly identical to depositing, so you can follow the instructions listed above to complete your cash out. One thing that might frustrate users about withdrawing through the solution is the processing time. Unlike most other modern solutions, bank card withdrawals usually take a few days. If you're looking for instant cash out, you might want to seek out an alternative method.
Another thing to note in this section is what you should do if you run into an issue during depositing or withdrawing. If this happens, it's best to contact the operator's Customer Support Team for a fix. If the issue is on their end, they'll work hard to find a prompt solution to the problem. Similarly, if you're having trouble with some of the steps during the depositing or withdrawal process, you can reach out to Customer Support for guidance. The representative will help you enter the necessary information step by step and complete the transaction in no time.
Coverage and Restrictions
As we've already mentioned, JCB was established in Japan where it first made its mark. Over time, the service spread to cover multiple countries in Asia, and later, other territories outside of it. Still, it's best not to get your things twisted. While the service is a global brand, its worldwide coverage is shoddy. The list of supported countries covers a few countries per continent, so the chances of your region not being on that list are high. The bigger markets that offer this service include Canada, New Zealand, the US, and Australia.
Fees and Additional Charges
If you're worried about fees with JCB, there's not much to worry about. The service does charge some fees on specific transactions, but these are nearly identical to what you'd see with other bank cards. Something you might want to look out for is fees imposed by your chosen operator. While most casinos nowadays don't have an additional charge for deposits and withdrawals, a few might. You can check the operator's FAQ section for related information or even reach out to their Customer Support with a question.
Accepted Currencies
JCB is a traditional bank card service, so the supported currencies for the service mirror the countries where it's available. In most cases, the native currencies from these territories are supported by the solution, but there may be some exceptions. In the same vein, most globally popular currencies are also accepted. Essentially, you won't have to deal with conversion fees if you happen to use some of them. They include the US dollar, Euro, Japanese Yen, Australian dollar, New Zealand dollar, etc.
Customer Support
Being a traditional bank card, JCB collaborates with many banks and financial institutions on a global scale. Since these institutions issue the cards, you'll need to turn to them for Customer Support services. The good news, these banks are some of the best brands around, so you can expect a high level of professionalism. Most of them offer 24/7 contact options and are ready to help at the drop of a pin.
If your issue seems like it could be from your chosen casino's end, then the best course of action is to reach out to the operator's dedicated Customer Support. Most online casinos have a Customer Service Team that works hard to resolve any issues that appear on their website.
Conclusion
JCB is a well-established and well-rounded payment service that's more on the traditional side of banking. It offers excellent security, a reliable service, and a conventional bank card that can be used for online and physical transactions alike. Its aim of providing a user-focused experience gives it a noticeable edge when online gambling is in question, but even then, there are a few drawbacks to consider when using it. These aren't serious issues, but they can be deal-breakers for some. They include somewhat slower processing times and limited availability in some regions.
FAQs
Can I apply for a card online?
Generally, no. In most cases, you'll need to visit a supported bank or financial institution to request a JCB bank card.
Are there different cards available?
Yes, there are. JCB offers debit and credit cards, but their traits can vary depending on the bank or financial institution that issues them.
Is JCB safe?
Yes, JCB is safe. The service uses advanced safety protocols provided by the banks that issue the cards, on top of unique security measures imposed by JCB itself.
Are withdrawals available?
Yes, JCB does support withdrawals. It should be noted that since it's a traditional bank card service, withdrawals through it are somewhat slower than most modern payment options.
Where is JCB available?
JCB is a global brand. It's available in Japan, the US, Australia, Canada, and many other countries.
SHOW MORE
&nbsp
Online casinos accepting JCB as a payment method
Loading...
There are no available casinos for requested criteria.

We're showing casinos that accept JCB restricted by your country. To remove that condition click here
Something went wrong. Please try again later.