Online casinos accepting players from the United Arab Emirates
For most people outside the United Arab Emirates, the country is full of mystery and misconception. The political force or geographic region is simply too complicated to try to understand in toto, but two things matter to gamblers...
Islam forbids gambling so casinos aren't welcome, online or on land
Emirati citizens and expatriates are human beings and prone to gamble
Some anthropologists bet among themselves on whether it is the cradle of humanity. Locals offer odds on horse races where millions of dollars in purses are up for grabs but betting is illegal for ex-pats and citizens. Light sweet crude fuels billions of dollars through the economy of intermingled enclaves, and the two main points bear repeating...
Islam forbids gambling
Gambling happens anyway
We'll add the third point...
Middle-class subjects are the most likely to gamble at publically available online casinos.
The rich don't need to as they have real underground betting opportunities and the poor can't because gambling is not a very affordable pastime for some people.
We're not aware of the economic status of citizens (1.4m) versus expats (7.8m) but locals will know whether the same laws apply to all people within the political and geographical confines of the UAE.
Top 8 UAE Casinos
Casino
Highlights
Cashout
Bonus
Loading...
There are no available casinos for requested criteria.
Something went wrong. Please try again later.
UAE Gambling Law
Abu Dhabi holds the seat of justice in the UAE and first produced the Penal Code into a single document in 2006.
However, they mention in the document that their focus was on local laws. Each jurisdiction can have slightly different laws but throughout the country-state, nearly all forms of gambling and promotion of gambling are against the law. All viable legal opinions we have seen are of the view that the outright prohibition also extends to online services offered to residents from offshore.
For the most part, the law is based on the Quran and all gambling is illegal based on their belief system and thus the law. Any form of participation in gambling in any UAE "member-state" - be it the act of betting, facilitating or even encouraging the activity - can be met with harsh consequences.
Although we see references to an exception in the civil code allowing for sports participants to bet on themselves, we do not find it in the law. Again, each state has its own individual laws and we did not scour the civil code of all 7 Emirates to confirm this.  
While you may be able to phone in sports bets or use a VPN to access online casinos, residents and expats would likely face jail time and fines if caught and visiting foreigners would likely be deported, at a minimum. We would not suggest gambling from within the region.
Who Gambles in the UAE?
In order to understand the gambling landscape in a country with income and privilege inequality where most proclaim there is no caste system beyond "citizen" and "ex-pat", it may be necessary to look briefly at income stratification and vulnerable people.
Let's look at Dubai, where most of the online gamblers are presumably located based on the relatively larger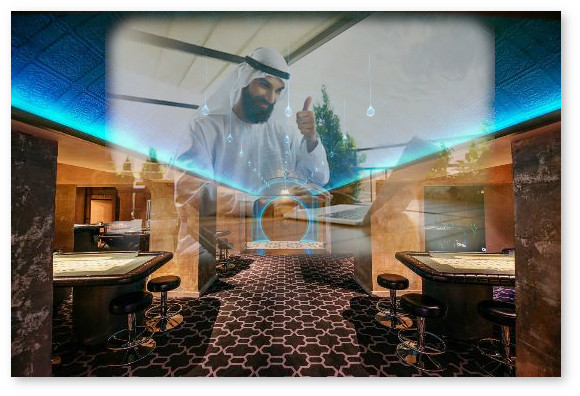 middle class in the Emirate.
While most online gamblers in the UAE use masking technologies (VPN etc) to circumvent government efforts to stymie their favorite pastime, Dubai is home to expats from over 200 different countries, so we can probably assume that what is true of the goose is true of the gander. Citizens and expats alike use masking technologies to gamble.
We see American, Australian, and Europeans living in certain areas and lower economic expats living in less expensive areas.
For the most part, ethnic neighborhoods are separated and the common people (middle-class online gamblers) only mingle in places with mobile communications.
Regardless of socio-economic status, it may be unwise to gamble on a mobile device in public or otherwise.
Recall, gambling is illegal and the consequences can be harsh.
What are the consequences of online gambling in the UAE?
In Dubai, transient expats and other visitors can be detained and prosecuted to the full extent of the law. Foreigners face a high likelihood of expulsion/deportation if caught gambling.
The use of a VPN or other masking technologies may not protect you if you live on the desert side of Sheik Zayed Road. The internet chatter alone will likely put you on the radar.
Those with more resources on the other side of the street should consider whether they really want to gamble. Surprises in strange lands, when your sponsor may abandon you for political or other purposes, probably don't feel like jackpots.
UAE Citizens can and do have direct betting opportunities if they have enough money. The practice is still illegal. The data of all online gamblers have already been collected by the government. No electronic communications in the country escape the police. If they can't decrypt it, they will save the metadata until they can decipher it. You could actually go to prison simply for using a VPN since the police in Dubai declared the practice illegal in 2015 asserting that "tampering with the internet is a crime". Legal opinions on that assertion vary widely.
A life sentence could be handed down under UAE Cybercrime Law No 5 of 2012 as online gambling is an illegal activity. Forget about the Constitution providing that "freedom of communication by post, telegraph or other means of communication and the secrecy thereof shall be guaranteed in accordance with the law," because case law has already determined that protection only extends to your privacy-related to personal and family affairs.
Not all Citizens are wealthy. Not all are safe
Expats should not gamble in any of the UAEs
Casino
Slots
Roulette
Blackjack
Video Poker
Rating
Loading...
There are no available casinos for requested criteria.
Something went wrong. Please try again later.
What's the Good news?
Let's reiterate the bad news first...
If you have ever gambled online from within an Emirate, the police probably already know about it
Since gambling is illegal there, good luck disputing a conflict with a bad operator
If you are there illegally and someone has stolen your identity to gamble there is probably nobody that will help you
Is there any good news for online gamblers in the UAE?
No, there really isn't much good news for online gamblers located anywhere within the UAE. As the law is based on religious beliefs, so are the consequences. While the very rich may be able to peddle influence by exchanging or giving up power, the police are not easily intimidated nor tempted by wealth. The middle class and the poor cannot bribe corrupt officers with money or favors as they might in a less-developed nation.
The hungry will never be dissuaded from grabbing a loaf of bread in any nation by seeing a neighbor with no hand. Residents are known to continue with a game of "screw belt" moments after friends or associates are hauled off to prison for betting on how or where a screwdriver will land after being spun like a top.
Article 414 of the UAE Penal Code states that "..whoever gambles shall be punished by detention for a maximum period of two years or by a fine not exceeding Dh20,000 (~US$5000). A penalty of detention or a fine shall be inflicted if the crime occurs in a public place, a place open to the public, or in a place or house prepared for gambling'.
While the law does not specifically address online gambling and we have no clue how you would prepare a place or house to spin a few slots online... the law is in the eyes of the beholder, or the holder of the badge or gavel in the UAE, as we saw in the privacy vs VPN issues earlier.
The Best Live Casinos in the
Best Reviewed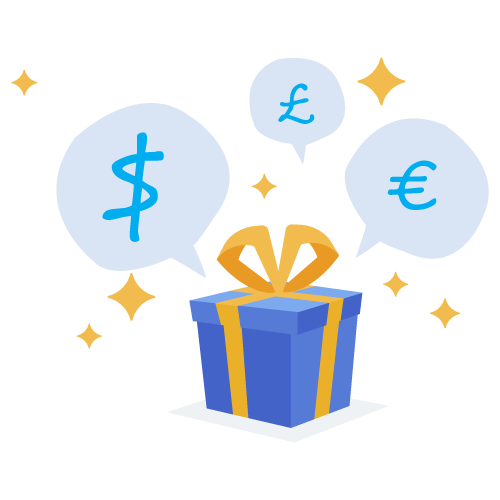 Casino
Rating
Interesting Games
Highlights
Casino Bonus
Loading...
There are no available casinos for requested criteria.
Something went wrong. Please try again later.
Online Gambling in the UAE FAQs
Is online gambling legal in the United Arab Emirates?
A reasonable reading of the law could conclude that gambling is a crime but that it is NOT punishable by fine or imprisonment. However, there's not very much reason in the western sense regarding the application of UAE law.
"A penalty of detention or a fine shall be inflicted if the crime occurs in a public place, a place open to the public, or in a place or house prepared for gambling"
Can I use a VPN?
You would need to speak to competent legal counsel about that. We would suggest that if the Telecom Regulatory Authority (TRA) has scheduled any online casinos or sportsbetting sites for blocking, and if you were to circumvent that legal authority, you may be in violation of the law. We are not aware of any convictions for use of a VPN, which seems to be a common practice. If it were a prosecuted crime you could be looking at up to AED 2 million ($500k) and as long as life in prison. The laws in place to fight hacking and terrorism are applicable to internet gambling in many legal opinions.
TRA does use deep packet inspection (DPI) to analyze traffic over the internet but it is unclear what they actually do with the data.
Would you gamble online if you were in the UAE?
No. I mind my manners and follow the laws of the land I am in when traveling. If I simply had to have a flutter I would choose an online casino from the list on this page that would allow me to log in, or at least let me visit the site, and I would play free casino games with house "money".
If I liked the experience, I would contact customer service and ask them about bonuses as well as deposit and withdrawal options if I ever chose to play from elsewhere. After establishing a secure account through the links here, I might phone in sports and racing bets.
Can I play live dealer games in the UAE?
Probably not for free. Most providers only allow you to play with real money. Live Casino House is an online site licensed in the Caribbean with live games from several providers including TopTrend, Asia Gaming, Gold Deluxe, GamePlay Interactive, and Ezugi. If one of those providers doesn't allow free play there are plenty of slots and RNG table games to choose from.

Dafabet has a large offering of live dealers, sports, and casino games, they might have free play as well. 
Can I find horse racing or sports results online?
Yes. Dafabet, 888, and bet365 are just three providers that come to mind. DafaBet has virtual sports (football, motorsports, dog/horse, billiards, darts, etc.) and they allow free bets.
Side note: Due to what we may consider odd application of some laws in the UAE, we're not sure if using a free bet bonus from a sports site would constitute "placing anything of value at risk in the hopes of making a profit" since free bets and no deposit bonuses at casinos would seem to have no risk from the outset and no value until played through. You would need to talk to a lawyer about that.
How do I know a casino on your list is safe and fair?
That's a good question! We've been in the casino information business for almost as long as there have been online casinos! If you read our reviews you will learn about the owners or operators, their history of fair gaming, where they are licensed, the games and software they offer, bonus terms, what the customer service is like, recommended payment methods, and any pitfalls to look out for. Near the bottom of the page, we give our final word on the operation.
As an aside here, we have confirmed with each operator on the list that they will accept bets and payout winnings to players in the UAE.
Do you have any suggestions for playing online in the UAE?
Yes. We don't recommend that you do it. However, it is not our place to instruct you, but only to give you the information you need to make an informed decision. Nothing in our review of gambling in the UAE should be construed as legal advice and may not even rise to the level of a layman's opinion. We simply present the facts as we find them.
Is Bitcoin legal in the UAE?
That is another legal question we aren't qualified to answer. We can tell you, however, that the Central Bank has regulated against the buying, selling, or trading of virtual currencies without a license but the authorities seem to tolerate the practice so far.