Radi8 Games

To visit Radi8 Games official website, click here.
About the Company
Radi8 Games is a specialty studio launched by Genesis Gaming Inc., (Genesis Software International Limited, The Genesis Group) in 2018. The UKGC and Alderney licensed company is highly focused on mobile slots with built-in gamification and player rewards across the entire portfolio of games.
The studio's first three titles debuted in late 2018 at prominent online casinos in the Asian market.
The full portfolio is now available to Microgaming Quickfire partner/operators via the Genesis IntelliGen integration engine that unifies all three current Genesis brands including Bunfox.
The parent company was launched in 2008 by Las Vegas entrepreneur Steve Meistrich, who oversaw a steady evolution of the brand in regulated markets across the globe. After about five years the founder moved on to form new start-ups, leaving room for organic growth at the top.
With facilities and offices eventually spreading out to the UK, British Columbia, Hong Kong, Taiwan, and Manila, the studio created over 200 titles under their own brand and for other providers during the first decade of operations.
Radi8's sibling, Bunfox, leverages the same concrete experience in gaming mechanics design to offer a 'new tribe' of players innovative games with new ways to play.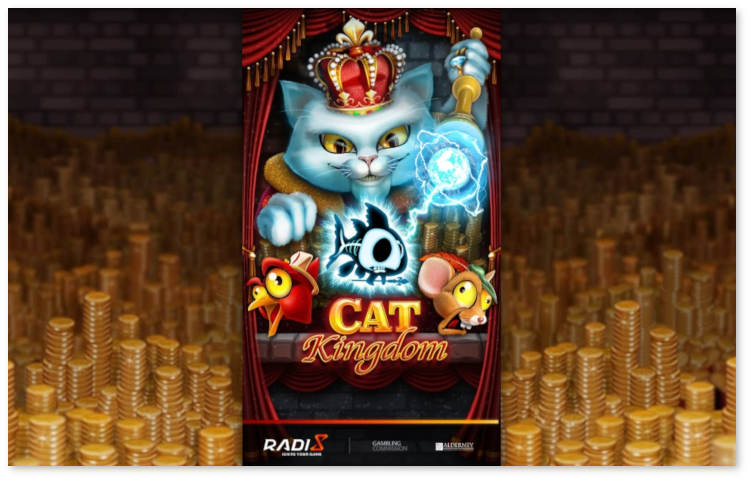 Software and Games
Genesis has long been ahead of the curve and flexible in game design and deployment. In the not too distant past, real money instant-play slot games were all deployed in HTML5 for mobile play and delivered in Flash for online players.
The company's ConceptionXD ("XD" standing for cross-channel delivery) technology allowed the studios to roll out new games simultaneously for desktop and mobile devices. As front end deployment in the industry moved to HTML5 for all types of devices, they were able to maintain instant releases across all platforms from the earliest days without the need to retool or redeploy any frameworks.
Since all three brands for the Americas, Asia, and Europe are integrated into the IntelliGen system, each can take advantage of the all-in-one portal's flexibility in numerous ways.
Engagement Engine Innovations
Radi8 uses a set of features dubbed "Rad+" to engage users and help operators leverage built-in loyalty and gamification.
With an infinitely flexible framework, the engagement engine is already showing signs of its evolution with features like Level-Ups and Mega Boosters on the near horizon.
As of review-time, several in-game elements had already been deployed across all Radi8 titles. Players can use Radcoins, boosters, and loot boxes on any of the studio's games.
Simply by playing, users earn the virtual in-game currency of Radcoins by wagering. The coins can then be exchanged to power up the gaming experience with boosters and loot boxes.
Radcoins: A meter on all games shows the growth in coin count with every wager on an in-system game
Loot boxes: There are currently four types of loot boxes that can be purchased with the coins. The boxes are filled with anything from boosters to more coins or even cash.
Quick box - awards more coins than it takes to purchase the box giving new players a chance to buy booster sooner
Plus box - look for free spins and even cash in these boxes
Luxury box - increases the rewards for certain randomly awarded spins, designed for players who look for big payouts
Jackpot box - these boxes are the creme de la creme of loot and are designed for big bettors giving them a chance to win the biggest cash prizes
Spin boosters: These are awarded free of charge and include three distinct types...
Basic booster - awards base game spins that can trigger bonus games
Lite booster - a value-based version of the basic Spin booster
Super spin booster - triggers one of the game's bonus features with a payout averaging 30x total stake
Wild boosters: These require an additional bet with each spin used but offer the chance of a higher payout
Wild booster - at least one wild symbol will appear but bonus features cannot be triggered
Super Wild booster - three wild spins in a row with a payout averaging 30x for the price of one spin
Others
Game History - check history, bets, and wins as well as Radcoin spend history for the game lifetime
Notification Center - Announces wins and events on studio's games. Players receive alerts about promotions at any time in any game
You might ask yourself...
Why do they build in these features?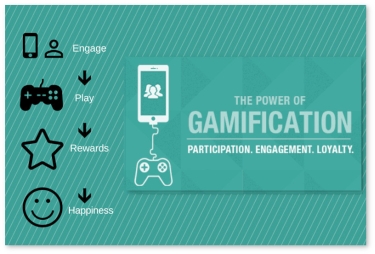 Engagement, loyalty, accessibility, and empowerment in mobile-optimized gameplay. The company is aware that:
"...Millennials today touch their smartphones 45 times a day. There is a lot of cutthroat competition for apps to win engagement time from the average mobile user on a daily basis, but it also presents an opportunity to connect with your audience more frequently within the day. So our overarching design principle is to become a part of the player's micro-moments that they carry with them anywhere and everywhere."
The Games
Looking at the first dozen or so game releases, the mobile-centric approach is obvious. Like most if not all Bunfox titles, the games are presented in portrait mode, scaled for mobile play.
Eight of the first eleven titles were also decidedly "Asian-centric". We always find that to be a good thing from a premium developer as Asian slots tend to have more advanced feature mechanics including multifaceted or multi-layered bonus rounds. Radi8 does not disappoint in that respect at all.
Accessing the slots on a desktop browser generates the same experience with the active components of the game simply set against a short and wide, themed-but-blurred, background.
Our natural inclination is to simply resize the browser window on an HD desktop display monitor to emulate portrait mode on a handheld device as nothing of consequence occurs in the peripheral gameworld setting anyway.
Dragon Blast
The first game we tested was not their most recent but a brief glance at the game sheet piqued interest in the following line:
"... 50 line game that activates multiple reel sets with giant symbols..."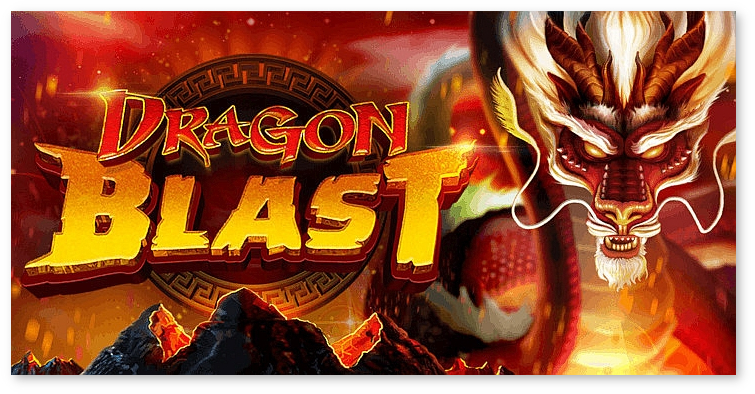 Three, four, or five scattered Pearl symbols award 2x total bet and trigger the Bonus Blast feature with expanded reel sets and giant symbols covering the central three reels (9 of 15 positions).
Three scatters hold in place and activate a respin with the chance to land one or more additional scatters. If no additional scatters land on the respin 5 free spins on two reel sets are awarded and retriggers can activate 3 sets of reels.
Four scatters award a respin as well and the player will receive at least 5 free games on three-reel sets. Retriggers are possible
Five scatters will always expand the reels to three sets with a starting tranch of 10 free games and can also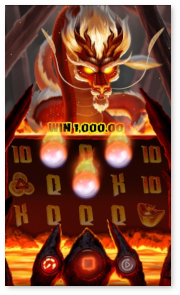 retrigger.
The anticipation built into the respin is brilliant, especially with the frequency of landing a 4th or 5th symbol to trigger a more profitable bonus round.
While the 3-reel-set bonus games on a 9:16 (720x1280) screen do not come near rising to the level of excitement found on HD curved screens towering above you on a casino floor, the actual mechanics are quite good and the user experience, augmented by stunning sound effects and thrilling animations, is quite impressive for a mobile game - or even on desktop.
Additional comments: Stacked symbols on every reel. Medium volatility. Medium feature frequency. RTP: 97.038%
Viking Treasures
This is another high RTP game clocking in at 97.03%, featuring medium-high volatility, and medium feature hit frequency.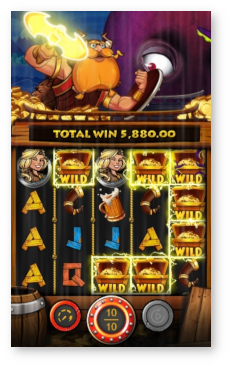 The gameplay is not as intense on this 4x5, 50 line title as it is with many others and it struggles to pull off the 'one-size-fits-all' aspect of the built-in 1280px high x 720px 9:16 aspect ratio.
That said, it does stand well enough on its own feature-wise, as has every game we have ever encountered from Genesis under their own brand or another.
In a nutshell, the game carries the more or less self-explanatory storyline well and features locked wilds during the free spins feature - each wild that lands during the ten free games awarded for landing three or more scatters will stay on the reels until all ten spins have been exhausted. Free spins cannot be retriggered.
Additional notes: The top screen animation is entertaining and reactive to activity on the reels. The scatter anticipation after two land is innovative. Payouts can be phenomenal at 456,740x thanks to 50 paylines and stacked symbols.
More game mechanics
Our game review of Gongxi Facai exposes even more of the studio's deft application of bonus mechanics while telling the title's story wholly from the player's perspective. In this title, we see a built-in mechanic that allows you to choose your own volatility during free spins.
The Final Analysis
We'll admit to a slight potential toward a positive bias in reviewing this studio as the parent company has always been near the top of our list. But with that also comes the potential to be overly critical.
They've chosen to break the mold, again, with Radi8 locking players into a certain game orientation and aspect ratio. If the game mechanics were not superior and always intriguing, I don't think they could get away with that, but they have in our estimation. The games suck you in quickly and the rest of the world, starting with any "screen filler" quickly disappears.
It's also rare to find this reviewer not saw on and on about a fixed number of paylines depriving the player of leeway in establishing their own increased volatility. Again, this developer has built enough excitement into the games that the option is simply not missed when unavailable.
Note: Genesis-titled games with variable paylines are almost always played here with all lines selected simply because the maths are so intricate we can't 'get a feel' for any of their slots enough to rationally increase the risk v reward for even a few spins.
We see somewhat parallel paths and some similar types of offerings from both of the "in-house" studios (Radi8 and Bunfox) along with enough differences to make each a viable contender in their chosen markets.
While we don't see any card games from this studio, in over a decade we never saw Genesis release casino games either.
Yggdrasil may be the most well-known developer to implement gamification and in-game promotion through their BOOST and BRAG products, but we don't see any reason this brand can't begin soaking up some of that limelight.

The trend toward gamification is real in multiple aspects of modern life. Although hardcore and seasoned online slot players may not care either way about the features, many of the new players already online or those about to rock, actually do care about such things as in-game accomplishments, awards, status, level-ups, and such.
Any player looking for added value will likely enjoy using already-earned loyalty credits to unlock potentially valuable prizes. Keen operators who can seamlessly integrate Rad+ into their games offering to operate their own in-game campaigns will probably think twice before turning down the Genesis integration on Quickfire or through any other aggregator.
The games are of a high enough quality to stand on their own. Buoyed by back-office magic and front end enhancements, as well as an evolving engagement engine, they stand a great chance to become part of many players' go-to library.
Radi8 Games Games
Currently, we have

casino games

available to play and over

casino software developers

. Let's get started!
Casino Games
&nbsp
Radi8 Games powered online casinos
Loading...
There are no available casinos for requested criteria.

We're showing casinos that accept Radi8 Games restricted by your country. To remove that condition click here
Something went wrong. Please try again later.