Online casinos accepting players from Norway
Norway is a Northwestern European country with no open market gambling regulation and no casinos. In nearly all respects gambling is considered illegal in Norway. However, there are two exceptions...
Norsk Tipping and Norsk Rikstoto are companies that are allowed to provide gambling services to residents.

Lottery, sports, and instant games are served up by Norsk Tipping AS, a government-owned company that is administered by the Ministry of Culture. Online, the company offers casino games such as blackjack and roulette.
The company's KongCasino offers about 100 different legal online slot games through providers such as Scientific Games and Quickspin.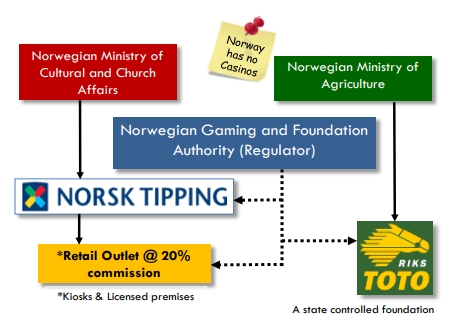 Gambling terminals are located throughout the country with over 1,000 venues offering several thousand Video Terminals (IVTs). The server-based terminals are not very popular with only 3-5 units per location on average.

Most Norwegians who enjoy slot machines rue the July day in 2007 when the last of the real slot machines were removed from establishments. Nearly 20,000 slot machines in venues hosting anywhere from 10 to 4,000 units each were retired in favor of the highly controlled Norsk Tipping terminals.
Norsk Tipping has exclusive rights to most terminal-based gambling. Scientific Games provides the hardware and software solutions with new ultra-modern machines rolled out in 2020.
Small stakes poker is allowed in private homes. Poker championships are also allowed under strict regulations with strict limits on the total prize money.
Parimutuel betting (horse racing) is supervised by the Norwegian National Tote, Norsk Rikstoto.
Bingo halls (some with terminals) operate with a percentage of profits going to a designated 'charitable' organization.
No other forms of 'commercial' gambling are currently allowed in the country.
You can learn more about the country and land-based gambling on the World Casino Directory Norway pages.

But, you may ask...
Isn't Norway part of the European Union? How can the government maintain a monopoly on gaming?
To answer the first question, no, Norway is not part of the EU. However, they do participate as members of the European Economic Area (EEA), and together with Liechtenstein and Iceland have contributed over $250,000,000 each year since their inclusion in the internal markets began in 2004.
The answer to the second question is found in the first. They seem to escape free trade clauses due to the fact that online casinos licensed elsewhere in the EU or EEA are never prosecuted for providing gambling services over the internet to residents. There is simply no law to enforce when the services are offered from a location outside of Norway. Although the government maintains a monopoly on gambling in the country, they simply don't reach beyond their borders to protect the revenues.
"...players are free to enjoy the services of offshore operators as long as they don't expect the government to protect them - and - offshore providers are free to offer all forms of gambling at any odds they choose to Norwegian citizens and other residents."
An in-depth analysis of gambling laws in Norway becomes unnecessary due to the fact that the government simply doesn't issue licenses for any other entities to provide any gambling of consequence.
The three main parts of the regulatory framework in Norway are:
Top Online Casinos in Norway
Casino
Highlights
Cashout
Bonus
Loading...
There are no available casinos for requested criteria.
Something went wrong. Please try again later.
Online Gambling Law vs Land Based
The law does not delineate one way or the other and looks at online gambling the same as landbased gambling. All forms of gambling operate under unitary law.
While the overall gambling laws are very strict in the country, it is not illegal for foreign operators to provide services to Norwegians.
It is also not at all illegal for residents to gamble online. But since the Gaming and Foundation Authority doesn't supervise foreign operators, players are on their own and gamble at their own risk.
As we see in many other places in the world, prohibition/monopolization simply removes player protections from citizens when people choose to gamble outside the government revenue-generating websites.
Government Enforcement Actions
While the long arm of the law does not reach past the country's borders, authorities do take action inside the country to stem the tide of what they consider illegal gambling. Payment blocking, advertising bans, and domain blocking are tools other governments use to protect their citizens or monopolized gaming revenues. Norway has had limited success with such measures.
Payment Blocking
Regulators have been flexing government muscle since 2010 to stop payments to and from outside casinos. The Norwegian Payment Act 2010 sought to ban all unauthorized offshore casino payments.
The law made it an offense for Norwegian financial institutions to process such deposits and withdrawals from offshore casinos and other unregulated gambling sites.
Year by year, authorities have sought more teeth to take a bite out of the flight of capital that bypasses the monopoly.
The Norwegian Gaming Authority, Lotteri-og Stiftelsestilsynet, sought approval from the European Commission in the summer of 2018 to implement regulations "concerning the prohibition of the processing of payments for gambling without a Norwegian license".
While it was already illegal to process payments between customers and betting sites, the regulations went even further and targeted outside payment processors or "middlemen" that had been used to circumvent Norway's rough equivalent of the U.S. UIGEA or Unlawful Internet Gambling Enforcement Act.
Several entities have challenged the government's authority to restrict cross-border payments.
The regulation targeted such processors as Entercash and Trustly.
As is the case in most EU gambling cases, decisions have gone back and forth as they make their way to the final verdict.
The European Gaming and Betting Association (EGBA) along with Entercash launched legal action against the policy stating that it was virtually impossible to stop cross-border payment traffic within the EEA.
According to the EGBA:
"This is not only in breach of the EU's internal market principles but out of step with the reality of a consumer-driven betting market, where players will inevitably search around the internet for value and choice in the games they play".
The government counters arguments by claiming sovereignty and stating that:
"The regulations are laid down on the basis of Section 2 of the Gambling Act, Section 11 of the Lottery Act and Section 3 of the Totalizator Act."
The government currently has to take entities to court in order to enforce some payment blocking. In some cases, third-party processors have simply changed bank account numbers to circumvent the prohibition.
Ban on Advertising
Unlicensed foreign providers are forbidden to market or otherwise advertise to Norwegian citizens.
All three pertinent Norwegian gambling laws prohibit the distribution or marketing of gambling activities. 
Marketing or distributing unlicensed gambling activities is prohibited (section 11, Lottery Act, section 2(3), Gaming Scheme Act and section 1(3), Totalisator Regulation). The marketing prohibition covers marketing and advertising of unlicensed foreign gambling activities to Norwegian citizens.
As of 2020, the Gambling Act lacked any real enforcement mechanism to stop providers or others from advertising services to Norway's residents. Amendments to the Broadcasting Act were meant to remedy that.
(Paywall)
Several broadcasters in the country complained about the potential of losing significant revenues. Expect the government to continue the course and protect their revenue flow by attempting to focus residents' attention on the state-provided games and betting sites.
Casino
Slots
Roulette
Blackjack
Video Poker
Rating
Loading...
There are no available casinos for requested criteria.
Something went wrong. Please try again later.
Internet Blocking
While regulated jurisdictions in the EU rarely rely on blocking their citizen's access to internet content, those who maintain monopolies are not above the approach.
Internet Protocol (IP) and Domain Name System (DNS) blocking is very much on the minds of authorities in Norway.
The Internet Society provides a valuable infographic on the techniques used by governments to filters and block information from citizens here.
DNS blacklists and IP blocking are currently only used on payment processors, but that could change at any time. Rules are in the works to block business, but any such maneuver would certainly be met with legal action in the EU, and a long path to final implementation.
Ironically, these measures are always bound for failure in practice as the internet gives citizens all around the world the ability to solve such problems.
A quick look at the prevalence of Russian online casinos shows just how easily people in a restricted region can access whatever content they want to. Players in China, India, and elsewhere have also become quite adept at getting around government-placed obstacles to gamble.
Sometimes circumventing a block is accomplished with the help of gambling sites that simply redirect or change their protocol frequently. This gives gamblers new and unblocked gateways they can use to enter the full or mirrored site.
Other times it's as easy for players as looking up and implementing relay, VPN, and other masking strategies.
An insiders perspective on the Norwegian gambling monopoly
A few years ago, Casino Listings hosted a column by an experienced player in Norway. He presents a view shared by many of his countrymen that:
"The end result, as may be expected in a monopolized market, is lower payout rates, less choice, and poorer quality service offered to punters that are supposed to be protected by the strict regulatory process..."
The Best Live Casinos in the
Best Reviewed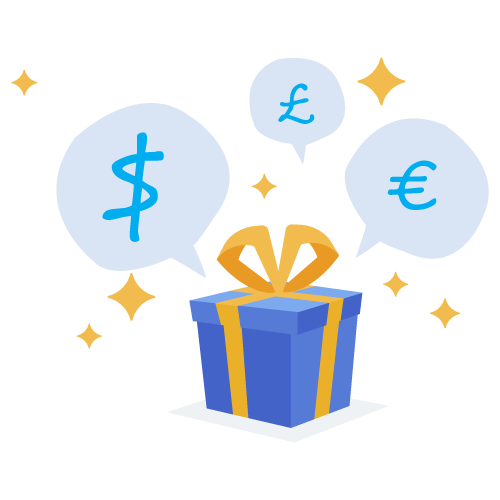 Casino
Rating
Interesting Games
Highlights
Casino Bonus
Loading...
There are no available casinos for requested criteria.
Something went wrong. Please try again later.
Summing Up the Norwegian Legal Environment
It remains illegal for any entity in Norway, aside from the two government monopoly players, to provide gambling services to residents.
Foreign operators are obviously located outside of the country and Norway has no actual gambling laws other than those establishing and maintaining the state monopolies.
According to well-reasoned and peer-reviewed legal opinions found in the International Comparative Legal Guide (ICLG):
"...it is neither illegal for Norwegians to gamble on foreign gambling websites, nor is it illegal for a foreign gambling operator to tacitly offer its services to Norwegians where it holds a license in another EU/EEA Member State."
The back and forth, round and round tussle in the courts proceeds in an attempt to maintain a government monopoly with very little if any actual gambling law existing aside from monopoly protectionism.
A look at Norway and Finland monopolies along with Ireland, and Slovenia having no regulations whatsoever shows that they stand nearly alone in their attempts to resist gambling regulation in the EU.
The Slovak Republic has passed gambling regulatory acts, as has the Netherlands - all other EU countries are operating in accord with EC decisions in regard to economic fairness. Unfortunately, The European Commission decided in 2017 to take a hands-off approach to infringement procedures and complaints in the gambling sector.
One of several things could occur: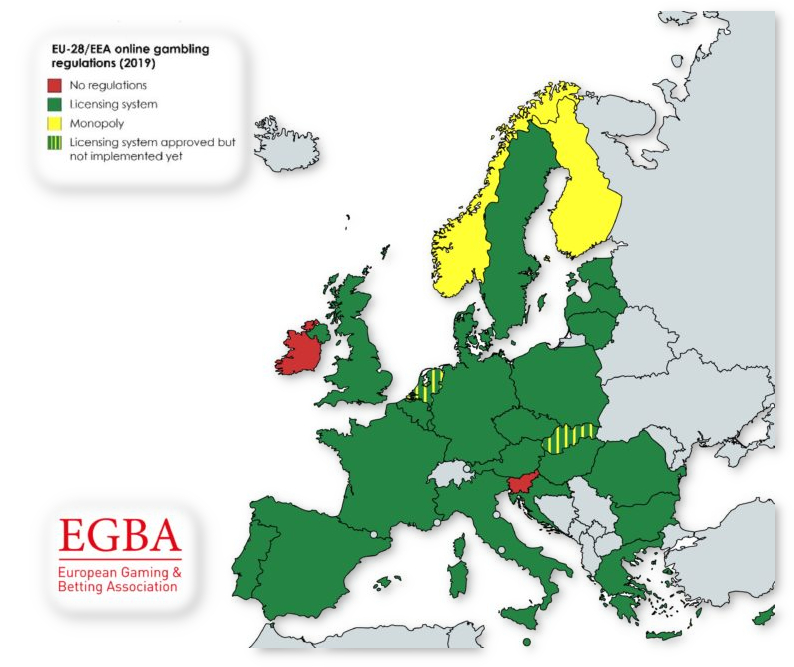 Other countries could revert to parochialism
Norway and Finland could abandon or modify their monopolies
The lottery giants could whittle away all competition in the EU
Of course, there is more to the European picture than gambling law, but where and how the money flows may be a good bellwether.
For now, Norway maintains its independence. Whether that is out of a fierce sense of individualism and sovereignty, or the machinations of a powerful gambling monopoly is better left to citizens to determine.
While the dragkamp continues, players are free to enjoy the services of offshore operators as long as they don't expect the government to protect them - and - offshore providers are free to offer all forms of gambling at any odds they choose to Norwegian citizens and other residents.
Author: Lars Jones