Online casinos accepting players from Slovenia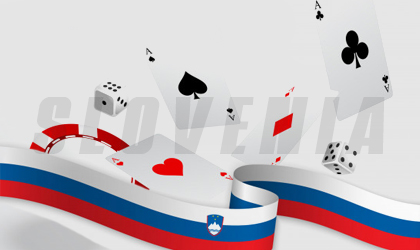 Online gambling has been increasingly popular in the last two decades or so. Many countries have considered legalizing and regulating it for many reasons, but mostly to fight illegal gambling and improve the economy.
Countries where land-based gambling was already regulated amended their laws to include online gambling regulation. Others whose online gambling legislative was outdated and weak managed to change their laws and strengthen player protection.
One way or another, some of the most powerful countries in Europe managed to control gambling and provide their citizens with a safe gambling environment. 
Being current…
… Slovenia is also one of those countries which made sure to regulate online gambling. In fact, online gambling was allowed in the country way back, in 1995. The Gambling Act 1995 defined that licensed lotteries and casino operators were allowed to engage in online gambling.
Land-based operators with a concession for classic games of chance (lottery) or terrestrial games of chance were allowed to offer interactive gambling as well under the Gambling Act 1995.
The interactive operations were taxed just like land-based. Operators would need to pay 5% or 18% of gross gambling revenue (GGR), depending on the games they offered.
The Ministry of Finance…
… was the regulatory body responsible for licensing and regulation implementation. As you can see, the only online gambling available in the country at that time was the online gambling provided by domestic, licensed concessionaires.
That doesn't mean that international operators weren't targeting the Slovenian market. In fact, many Slovenian players were frequenting online casinos which were not licensed to operate in Slovenia. This led the government to impose stricter rules that would stop players from accessing those sites.
Then, in 2008, Parliament decided to amend the Gambling Act 1995. Under the legislation titled Rules of games via the internet and other telecommunication means, detailed regulations on interactive gambling were published. Parliament wanted to allow for the blocking of IP addresses of offshore operators.
However, despite the block, still, a large number of international operators continued offering their services to Slovenian online casino players. 
Best Online Casinos for Slovenia
Casino
Highlights
Cashout
Bonus
Loading...
There are no available casinos for requested criteria.
Something went wrong. Please try again later.
Legal Online Gambling in Slovenia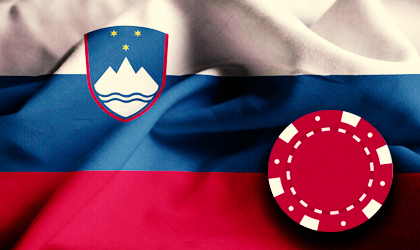 Given the fact that online players in Slovenia continued gambling on international sites, the government had to implement even more rigorous measures to protect its citizens.
In 2013…
… the country notified the European Commission (EC) of its plans. Slovenia wanted to enact a new gambling act in 2014. The act, as explained, was to award one lottery and one betting license and 30 casino licenses to land-based operators. These licenses would be for a five-year term.
In addition, the act included huge fines for illegal online operators and IP blocking measures. The country wanted to make sure gambling remained within its borders and was doing everything in its power to keep it that way.
However…
… players were still unsatisfied with the small size of the market. They still continued playing at international sites because they were getting way bigger choices when it comes to games to play.
In 2016 in March, the government notified the EC that it was about to make several new amendments to the gambling legislation. It was about to license 15 casinos and 45 gaming halls and authorise and regulate interactive gambling. The amendments were expected to come into force in 2017.
With that in mind, PokerStars and Full Tilt, the interactive poker operators that were illegally offering Slovenian players the chance to play poker, stopped accepting Slovenian players, explaining that they intended to return to the market and seek licenses once they became available to offshore operators.
Given the players' interest in international online gambling sites that continued, the government had to do something else. People were still playing on unlicensed websites, so in order to protect them, Slovenia had to completely change direction. Even though so far it has been doing everything in its powers to stop players from playing at offshore sites, now it had to go the opposite way.
In March 2018…
… it was reported that legislation had been introduced to Parliament to liberalize the interactive sports betting market. It was understood that the proposals would abolish the current monopoly in Slovenia and allow offshore operators to apply for licenses and target the market.
The National Assembly voted 35:26 in favour of the interactive sports betting market liberalization, enabling international operators to apply for licenses.
However, the National Council vetoed the new legislation liberalizing interactive sports betting with an 18:12 vote count. But the National Assembly did not give up that quickly. It announced plans to take a revote to endorse the legislation which would require a 2/3 majority vote to be enacted. 
Nowadays…
… there are no new developments in the case of online gambling in Slovenia. Players are still accessing international online casinos, enjoying all the things players from all around the world can enjoy.
Slovenia Online Casinos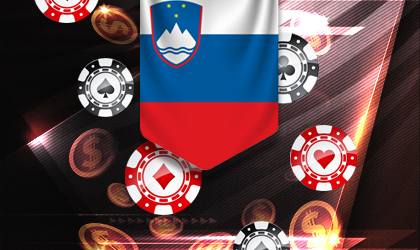 While things are still unclear whether online gambling would ever be fully regulated and legal in Slovenia and whether international operators would be able to apply for a license to operate in the market, one thing is certain: players continue playing in international online casinos.
Major operators besides PokerStars and Full Tilt, operators like 888, have left the market following the tough restrictions and limitations implemented by the government.
However, that never affected demanding, stubborn Slovenian online casino players from accessing other popular sites.
These online casinos provide Slovenian players with gambling with their own currency and in their own language, but also something these players need the most: a variety of games. 
Slovenian players…
… if playing the games allowed on the market would be left with only games in a handful of categories to choose from. But at international sites, they have all the choices in the world. And not only in terms of games. From generous promotions and bonuses to VIP programs, to friendly and professional Slovenian-speaking Customer Support agents, up to Slovenia-friendly payment methods; Slovenian players get all of this in these sites.
Casino
Slots
Roulette
Blackjack
Video Poker
Rating
Loading...
There are no available casinos for requested criteria.
Something went wrong. Please try again later.
Games at Slovenia Online Casinos
The best thing about international online casinos is that they offer games by some of the world's top providers. Such games, developed by some of the most innovative and creative software developers are incomparable with the games Slovenian players can find in land-based casinos.
Online casino games…
… have gone to the next level. For instance, online slots are today gamified, table games have gone Live, and even bingo and lotto have shifted online. This is all thanks to these tireless developers that make sure players get a variety when choosing a game to play. 
Software developers such as the genius NetEnt, the highly innovative BetSoft, the pioneer Microgaming, the Live Dealer games champion Evolution Gaming, and the developer that continuously grows and expands its offering Pragmatic Play, are just some of the top creators that move the industry forward.
They create games such as the following, available to all Slovenian online casino players:
Online slots;
Classic slots;
Roulette;
Blackjack;
Lottery;
Bingo;
Virtual sportsbetting;
Keno;
Scratchcards;
What's interesting is that players can find some of these games translated in Slovenian. These games are also fair and square, since they all run on a Random Number Generator (RNG), a device which uses an algorithm to provide nothing but completely random numbers and results.
The Best Live Casinos in the
Best Reviewed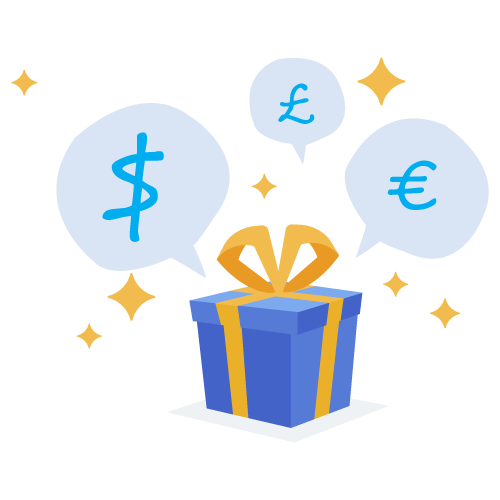 Casino
Rating
Interesting Games
Highlights
Casino Bonus
Loading...
There are no available casinos for requested criteria.
Something went wrong. Please try again later.
Mobile Betting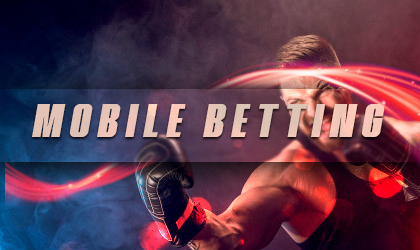 Mobile devices have become an essential part of everyday life. People use them to memorize contacts, send emails, search on the internet, play games and listen to music. When smartphones first appeared, it was expected for people to start using them for gambling online, too.
Mobile gambling…
… took the mainstream players by storm. Online casino players started playing their favourite online casino games on their tablets and smartphones instead of their laptops and personal computers.
With that operators had to create new mobile versions of their casino websites, and developers had to optimize both old and new games for mobile play. Adobe Flash was their first choice, but it required additional plugins download. With the invention of HTML5 technology, all online casino games were soon available on any mobile device via any browser.
However, operators did more than that. They started creating dedicated mobile apps for their casinos, so players could download them and get access to the casino in just a few taps on the screen.
That's why Slovenian players can enjoy gambling wherever they are, whenever they want. All they need to do is log in at a casino via any browser, load their favourite games and start playing. HTML5 titles are cross-device, cross-browser titles that players can play on any Android device, iPad or iPhone.
Slovenia Online Banking & Casino Payment Methods
Even though many countries, such as Russia, have gone to such lengths to prevent gambling at international sites as to forbid transaction processing from and to online casinos, Slovenia did no such a thing.
Slovenian players can, therefore, enjoy a full range of payment methods to choose from and play in online casinos. Online transfers via third-party providers, eWallets, mobile payment options, cryptocurrencies and bank transfer are all options for these players, as are credit and debit card transactions.
The euro …
… is the official currency in the country, and currency available in all international online casinos, therefore, they don't need to pay additional fees.
The following are some of the banking options Slovenian players can use to deposit their funds and withdraw their winnings in online casinos:
PayPal;
Bank transfer;
VISA;
Neteller;
Skrill;
MasterCard;
eps;
FAQs
What is the official legal gambling age in Slovenia?
- In accordance with the Gambling Act 1995 (and amendments), the legal gambling age in Slovenia is 18 years.
How to see whether the online casino supports Slovenian language?
- Online casinos that offer several language options usually have them at the top or the bottom of the homepage, either marked with little flags or their ISO Language Code.
Can I find an online casino with Slovenian-speaking Customer Support agents?
- Yes. There are many dedicated online casinos that offer Customer Support in multiple languages. Before you join a casino, make sure you check whether it has Slovenian-speaking agents.
How can I be certain that the casino I'm about to join is legit?
- You first need to check whether it is licensed by some reputable jurisdiction. Regulators such as the UK Gambling Commission, the Isle of Man and the Malta Gaming Authority have shown to be trustworthy in their judgements and tough when it comes to regulation. Then, you should read some reviews on the internet to look for real players' comments and testimonials. Players share their experiences online, which can be quite useful for you to make your decision.
Can I check a list of game software developers before I join an online casino?
- In most cases, online casinos list the developers that power their game selection right in the Games page. However, sometimes the providers are also listed at the bottom of the homepage, next to other partners' logos and certificates.
Is it obligatory to download an app to play at an online casino?
- No, but it is an option. If you're tired of accessing your online casino via your browser, you can always go to Google Play Store or Apple Store and download the app for the casino.
How can I be sure the games are fair?
- Developers and casinos continuously have their games tested for fairness. Respected auditing agencies such as iTechLabs and eCOGRA test these games, and only approve them for fairness if they're truly fair, and their RNG is fully functional. You can find their logos at the bottom of the casino's homepage, guaranteeing that the games are indeed random.
How can I be sure I'll find a convenient payment method to play with at an online casino?
- Each online casino offers at least three payment methods, but usually, this list is far longer. If you want to check the out, make sure you go to the Banking, Payments, or Deposit/Withdrawal page, or scroll to the bottom of the homepage to check whether they are listed there.
How to know whether the casino accepts players from Slovenia?
- Upon registration, if the casino doesn't accept Slovenian players, it won't allow you to sign up. But you can also check the Terms & Conditions page at the casino to see whether Slovenia is on the list of restricted countries or not.
Is it possible to use the same method for both deposits and withdrawals?
- This depends on the casino entirely. Some casinos allow using the same payment method for both deposits and withdrawals, others specifically state that two different methods should be used. Before you join the casino, make sure to check this.