Przelewy24 Online Casinos

Introduction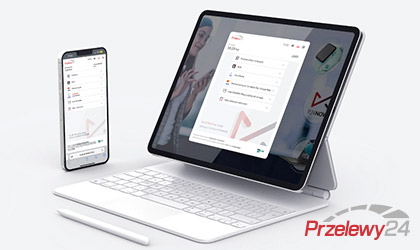 Online gambling launched way back in the early days of the internet but over the last decade, it's gained a ton of traction, giving it a second wind. The activity is now widely popular with worldwide users, yet, some players will run into trouble accessing it due to the lack of supported payment methods in their area. Unfortunately, this happens too often. Most local payment services have low support for online gambling venues, while others lack the necessary features to make the experience positive. Thankfully, services like Przelewy24 are there to step in and fix things. This local Polish payment method is a marvel that's swept the nation. Thanks to a well-put-together modern offer and a dedication to constant growth, the service is a leader in its field, amassing a big audience of online gamers who love it dearly. In this text, we'll explore everything it brings to the table.
About Przelewy24
As we briefly mentioned in our introduction, Przelewy24 is a Polish payment service that's become one of the leading banking methods in the region. What's interesting about this solution is that most people think it's newer than it is. The service debuted pretty early on in 2003. It started by offering various payment solutions, including prepaid cards, online transfers, and more. While these offers were of big help to users back then, the service has become much more modern in recent years. It's switched its focus to maximum convenience, launching a sleek eWalletservice that's easy to access and operate.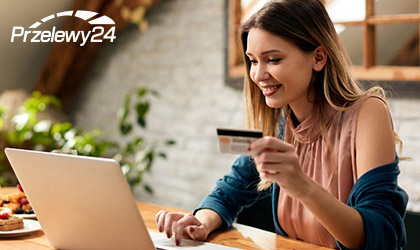 Przelewy24 reached moderate success in the beginning, but over the years, it's become a powerhouse hard to overlook. A big reason for this is its collaboration with many of the country'sbanks. Now, the service is supported by more than 150 Polish banks and financial institutions. While this might not seem like a big deal, it's important for its accessibility. Thanks to these partnerships, users can start transacting with the method with something as simple as a bank account. While they're given the option to fund their wallet with several other popular payment solutions, the option to use their bank account is a massive convenience.
There's plenty to explore with Przelewy24, but we'll stick to some of the positives. Since the solution is an eWallet, it's not hard to assume that it comes with all the staple features of one. If you thought this, you're right! With this service, users are privy to lightning-quick processing times, an excellentonline platform that's easy to get around, and anonymity. These three make it a top choice for any online gambler, especially the last one. Unfortunately, scams are still common when online shopping or gaming, so this perk helps users avoid shady websites that want to misuse their private information.
Of course, the praise for this service doesn't end there. On top of the previous perks, users will also experience top-tier security from the platform. The method uses a 3D secure system akin to global juggernauts like VISA and MasterCard. This guarantees user safety, ensuring transactions always reach their intended destination without a snag. Another big perk to the service is the low fees. While having them in the first place is a bummer, they're not as hefty as what most similar services tend to charge. They vary depending on the size of the requested transaction and the method used to foster it.
Now that we've covered most of the positives of using Przelewy24, it's time to explore some of its rougher parts. Unfortunately, international fans will be disappointed to learn that the service is exclusively available to users in Poland. Other than the unavoidable fees, this is easily the biggest con you'll run into. Another thing to be aware of is the solution's somewhat limited reach. Przelewy24 has been around for a while, but its online gambling ventures are pretty fresh. It's not as widely available in these venues as some of the other popular services on the market.
How to Start Using Przelewy24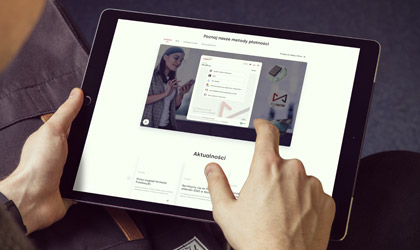 Przelewy24's modern platform is all about keeping things light and simple. Thankfully, this also applies to the registration process. Users don't have to worry about visiting banks, or even leaving the house. The entire process is online, so you can finish it from the comfort of your home. What's better, the ordeal only takes a few minutes! Another thing to note is that the process doesn't differ from what you'll see with most other eWallets. If you've ever set up an eWallet from a different brand, these steps will sound familiar.
To get started with Przelewy24, you'll first need to visit its website. When you get on the landing page, find the Sign Up button and click on it. This should launch a registration form. Make sure to enter all of the required information in the empty fields. This can include your name, email address, phone number, and other personal details. When you're done, submit the form. You may also need to verify your account via email before proceeding. If so, the service will send an email confirmation link to your email address.
Your account is pretty much complete, but the verification steps aren't. For security purposes, you'll also need to verify your identity. To do this, provide a valid digital copy of a photo identification document when prompted. You might also need to submit a well-lit picture of yourself along with it. The service will review the submission as soon as possible and give you the green light if everything looks good.
The last step before you can start using the service is funding it. This is where most eWallets hit a wall, but not Przelewy24. Unlike many of its competitors, this solution offers several top-tier ways to fund your account. It supports popular payment services, including bank transfers, mobilepayments via SMS, several eWallets, credit cards, and more! When your account is loaded with funds, you can get to the process of transacting. This is the easiest part. Simply select your item and head to the checkout. Log into your Przelewy24 account when prompted and enter the payment amount if necessary. Finally, confirm the transaction!
Depositing and Withdrawing With the Solution
Transacting with Przelewy24 is just as easy as everything else about the service. The eWallet operates similarly to most other online payment services available, so depositing is an intuitive process most newbies can handle. While this part is easy, finding an online casino to play in can be a bit hard. Since the pool of options that support this method is limited, it's best to do a detailed review of their offers and compare them side by side. When choosing your venue, ensure it's properly licensed and go for the option that best suits your taste. After you choose an operator, here are the steps you should take to deposit:
Visit the casino's Payments/Banking/Cashier page.
Look for the Przelewy24 logo on the list of accepted methods and click or tap on it.
In the new window, enter your Przelewy24 login credentials and view your account.
Specify the amount of money you'd like to deposit.
Confirm the transaction, and the money will arrive in your casino balance instantly.
We have some bad news about Przelewy24 withdrawals. Unfortunately, many casinos accept deposits with the service, but withdrawals are a different story. This option isn't available, so you'll need to find an alternative withdrawal method if you want to cash out your winnings. There are tons of options to choose from, but we suggest going with eWallets or cryptocurrencies. These payment methods tend to have short processing times for withdrawals, and they're easy to use.
Coverage and Restrictions
We've gone over this a few times throughout this text, but it's worth repeating. The only users who can access this payment method are those in Poland. The service originated in the country, and it operates locally, keeping access exclusive to users in the region. Of course, this doesn't mean the service is limited to transactions within the country. Przelewy24 has an international reach, so you can explore platforms in the USA, UK, China, and many others in the online space. Transactions outside the country should go through without issue.
Fees and Additional Charges
Fees are an unavoidable pain when using Przelewy24. While the method does an excellent job of keeping them fair and reasonable, they're still an annoyance attached to every transaction with the service. It's worth noting that these fees usually aren't fixed. They vary depending on your chosen payment option and amount, so keep this in mind before you make transfers. Another thing worth mentioning is the service's one-time activation fee. When opening your account, you'll be charged a small fee when you add a payment service.
Accepted Currencies
As you can probably guess, this popular Polish service offers support for the local currency in the country – the Polish zloty. Since the payment method is exclusively available in the region, this is usually more than enough for most users. Of course, just because the Polish zloty is the main currency in the country, it doesn't mean others aren't used from time to time. The service does accept payments in euros, US dollars, and many other popular international options, but they may incur currency conversion fees. When using these options, be mindful of the potential fees.
Customer Support
Przelewy24 takes Customer Support very seriously. The service has an excellent Customer CareTeam that's ready to help at the drop of a pin. It's available around the clock, so even if you run into an issue in the early morning hours, you'll easily find a Customer Service representative who'll have your back. Users have two ways to get in touch with the service. These include phone support and email options. The former is perfect for situations when you need help immediately, while the latter is the better choice for general inquiries about the service.
Conclusion
At this point, Przelewy24 is a staple in Poland's banking sector. The payment method's been around for nearly two decades now, and in that time, it's managed to justifiably rise to the top, thanks to its excellent offer. The solution's modern eWallet is a go-to choice for online gamblers and shoppers. It has fast processing times, a convenient platform, and top-tier security that's practically impenetrable! Of course, the service has a few downsides too, but many are easy to overlook. They include service fees and a lack of a withdrawal option in online gambling venues.
FAQs
Is Przelewy24 safe?
Yes, it is. The service uses a 3D secure system similar to that of global brands like VISA and MasterCard. Since it's an eWallet, it also grants users anonymity when transacting online.
Are withdrawals available?
Unfortunately, casino withdrawals aren't available through Przelewy24. Users will need to find cash-out alternatives to receive their casino winnings.
Where is the service available?
Przelewy24 operates exclusively in Poland. While the service is only available locally, it fosters international transactions that reach nearly all parts of the world.
What funding options does the eWallet support?
Przelewy24 supports several popular payment methods. These include bank transfers, mobile payments via SMS, several eWallets, credit cards, and more.
Are deposits instant?
Yes, Przelewy24 is an instant transfer service. The deposited amount should appear in your casino balance moments after the transaction is confirmed.
SHOW MORE
&nbsp
Online casinos accepting Przelewy24 as a payment method
Loading...
There are no available casinos for requested criteria.

We're showing casinos that accept Przelewy24 restricted by your country. To remove that condition click here
Something went wrong. Please try again later.