Online casinos accepting players from Russia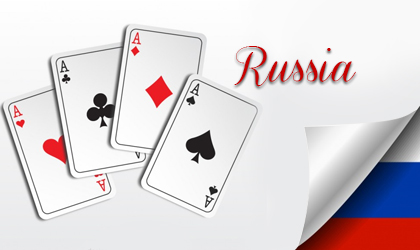 As such these countries give their citizens limited access to gambling, restricting their freedom to spend money and play casino games whenever they want. 
Russia as you would've probably imagined, is one such country. The country is known for its restrictive nature, in all aspects of life, so it has imposed restrictions to gambling, too. 
Land-based gambling… 
… is allowed, in four specific gambling zones only. These zones were Kaliningrad, Primorye Territory, Altai Territory and Krasnodar Territory, but Crimea and Sochi later joined them.
Players who gamble outside of these territories are fined by law, since only casinos in these territories are legally allowed to operate on Russian soil. 
And while online gambling is illegal...
...Russian players can still get access to international online casinos. The country noticed that more and more citizens were gambling online and international operators were targeting the market, so it implemented some new laws and bans. 
In 2006…
… Russia enacted legislation to prohibit interactive gambling. Seeing that many offshore operators were illegally targeting the market, the country had to forbid it.
A year later the Federal Law on State Regulation of Activities in the Organisation and Conduct of Gambling 2007 was enacted, and in 2009, a new ban followed. The law banned all types and forms of gambling across the country except in the four remote designated zones.
A Bill was introduced in 2010 which imposed a fine between 500 and 2,000 RUB (Russian ruble) on all users of interactive gambling sites outside the official zones, which was signed into law by then-President Dmitry Medvedev.
In the meantime Russia made a blacklist of over 600 website domains targeting Russian players. Other international operators who were offering Russian players their services and were not found on the blacklist withdrew their operations effective immediately. 
The Ministry of Finance…
… announced a draft bill for the prohibition of Bitcoin and other cryptocurrencies in Russia, stating that they were related to illegal activities including purchases of illegal goods and services and money laundering. 
In 2015 Vladimir Putin, the re-elected President of Russia signed into law a bill that increased penalties for illegal operators, but the penalties further increased in the future. 
The country from then on continued introducing new Bills and law changes with the aim to restrict offshore operators from reaching Russian players. It forbid Russian banks from processing transactions from and to online gambling operators, and it imposed harsher penalties on people found to be organising illegal gambling, up to four years of imprisonment included. 
Online bookmakers compliant with the laws saw new regional monthly fees of up to RUB3 million and a 10% gross gambling revenue tax. This made William Hill, fully licensed to operate in Russia, leave the market explaining the reason for its exit was a complex regulatory environment. 
Maybe previously banks in Russia were forbidden to accept payments from and to online casinos, but from 2017, they were required to block any payments related to unauthorised online gambling. In fact, the Ministry of Finance said that it would establish a blacklist of all banks and financial institutions which continue to process such payments. The legislation was personally requested by President Putin.
Finding out that the players were using Virtual Private Network (VPN) to access international online casino sites, the government introduced new legislation that required VPN providers to block access to such sites. Any VPN providers who were not complying with the regulations were to be banned by the Ministry of Internal Affairs and the Federal Security Service.
To date Putin has been putting a significant amount of effort to crack down on illegal gambling of all forms. In January 2019, it made Google remove interactive gambling sites from its search platform in Russia, blocking over 130,000 gambling domains. 
Best Online Casinos for Russians
Casino
Highlights
Cashout
Bonus
Loading...
There are no available casinos for requested criteria.
Something went wrong. Please try again later.
Legal Online Gambling in Russia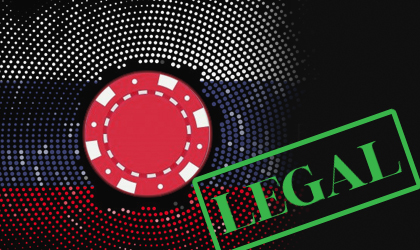 Unfortunately only land-based and interactive gambling within the borders of the now-six designated areas for gambling is allowed in Russia. 
It is illegal…
… to join international online casino and betting sites if you're a player from Russia. Not only illegal but also punishable by law, with penalties and prison time.
However even though the country has implemented some of the strictest measures to stop Russian players from joining online casinos, players continue finding loopholes, ways to access these casinos. 
In fact there are still many major operators who accept players from Russia, give them the chance to play with Russian ruble, provide them with Customer Support in Russian and offer them the chance to play at a completely Russian-translated website. 
Live Dealer games software developers create some of the most amazing, sophisticated, out-of-this-world Live Casino games with Russian-speaking Live Dealers.
Therefore online casino players from Russia can still benefit from all the things international online casinos can offer, and even more. There's a reason why developers create Russian-based games and operators still accept and accommodate Russian players, and that's players' interest in joining online casinos and playing the games offered. 
Russia Online Casinos 
Land-based casinos are allowed in Russia. Limited, but allowed. However, online casinos are not. When you decide to join one, you should know that you'll need to find ways how to access it, and you should be aware of the consequences since fines and prison time are possibilities. 
If you decide however, you should know that you'll have plenty of casinos to choose from. When you start searching for online casinos that accept Russian players, you'll see that despite the tough regulations in the country, many operators still haven't restricted these players the access. 
These are, of course international online casinos which offer players all kinds of bonuses and promotions, long lists of payment methods and games by some of the top software providers in the industry. 
Therefore as a Russian online casino player, you can enjoy the holiday season, daily, weekly and monthly promotions, Welcome Bonuses and VIP programs in these international online casinos. 
Moreover… 
… you get the chance to try out some of the most popular games at the moment, such as online slots and Live Dealer games. These are games provided by the likes of the ever-expanding Pragmatic Play, the leader in Live Casino games Evolution Gaming, the multi-award-winning NetEnt, the innovative Endorphina, the Megaways™ mastermind Big Time Gaming, and the experienced Playtech. These are some of the top game software developers that power the international online casinos you can join.
Casino
Slots
Roulette
Blackjack
Video Poker
Rating
Loading...
There are no available casinos for requested criteria.
Something went wrong. Please try again later.
Games at Russia Online Casinos
Russian players get the chance to try out games from a really wide collection. Provided they find a way to access online casinos, they can choose to play any game that interests them, with no limits. 
International online casinos are equipped with games that would satisfy anyone's needs and preferences. Therefore, regardless of whether you're a bingo enthusiast, a hard-core table games player or a virtual sportsbetting maniac, you'll have all of these games at your disposal. 
Considering the games are provided by some of the most incredible software developers, both old and new, you'll get to play games with the most rewarding features, splendid visual and sound effects and huge payouts on offer. 
The games on the following lists are just some of the games available in these online casinos:
Keno;
Bingo;
Table games;
Live Casino games;
Online slots;
Virtual sportsbetting; 
These are all games running on a Random Number Generator (RNG), which is a device that only generates
The Best Live Casinos in the
Best Reviewed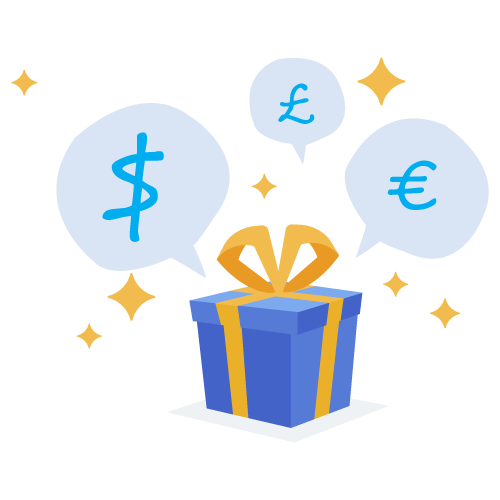 Casino
Rating
Interesting Games
Highlights
Casino Bonus
Loading...
There are no available casinos for requested criteria.
Something went wrong. Please try again later.
random game outcomes, so worrying about their fairness is absolutely unnecessary. 
Mobile Betting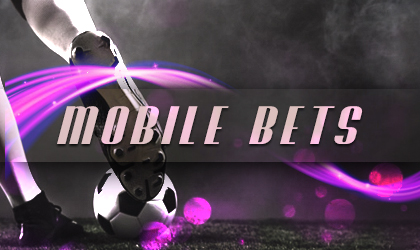 Considering the fact that today, we use our smartphones and tablets more than our computers and laptops, it is only natural that we also use them for gambling online. 
Mobile gambling has surpassed desktop gambling in popularity the last decade. Developers have optimized their games and operators have upgraded their websites to be compatible with mobile devices. 
Therefore Russian players can enjoy online gambling on the go. One, they can play via the mobile versions of the online casino's website, or two, they can download an app for their respective iOS or Android-powered mobile devices. 
Russia Online Banking & Casino Payment Methods
It is fairly obvious that Russian players don't have much of a choice when it comes to banking options since banks in Russia are forbidden from processing transactions to and from online casinos. Online gambling being illegal in the country, the government led by President Putin has enacted a law that forbids banks and other financial institutions from doing so.
So, the question is…
… how can online casino players in Russia deposit and withdraw their winnings? They cannot really use credit or debit cards. They cannot use bank transfers. They cannot use money transfer services such as Western Union or MoneyGram. Bitcoin and other cryptocurrencies are a big no-no, as well.
However they can very well use eWallets. eWallets work like this: you connect them to your bank account, you put money on them, use that money in whichever way you want, you put money on your eWallet, and you withdraw that money by sending it to your bank account and cashing it out from there. The government does not have an insight into your spending, so you can use eWallet to gamble online with no worries on your mind. 
As such e-Wallets are Russian players' best option. Besides Yandex Money weekly or monthly basis.
The following are just some of the eWallets Russian players can use to play in online casinos:
FAQs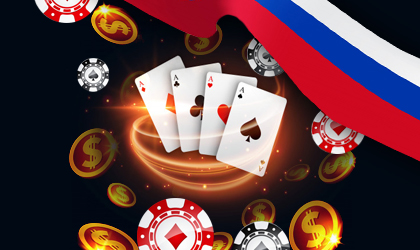 1. What is the minimum gambling age in Russia?
- A citizen must be at least 18 years old in order to get access in the land-based casinos in the six gambling zones.
2. How old do you need to be to play in online casinos?
- The legal gambling age in most online casinos is also 18, however, there are such casinos, mostly US-based where the gambling age is 21.
3. Where can I see whether eWallets are offered in an online casino?
- eWallets are offered in most top online casinos, but if you want to be sure, you can always check in the casino's Payment Methods, Deposits/Withdrawals or Banking Options page.
4. How can I know whether an online casino accepts Russian players?
- Each online casino has a list of restricted countries in the Terms & Conditions (T&C) section. You can go straight to the T&C section to check whether Russia is on that list, but normally, upon sign-up, if you're trying to register from a country that is restricted, you won't be able to.
5. Is there a way to find out whether an online casino is a safe place for players from Russia?
- Yes, of course. You can read online casino reviews on the internet to check the casino's reputation. You can go to the bottom of the page to see whether the casino is licensed and regulated to provide online casino games. Licenses by trustworthy regulators such as the Malta Gaming Authority and the UK Gambling Commission are licenses you can trust. 
6. Are there online casinos that offer gambling in Russian?
- As a matter of fact, there are many online casinos translated in Russian. These are usually online casinos that offer gambling in many languages, the Russian included. 
7. Is the Russian ruble accepted in many online casinos?
- Yes. Operators know that Russian players want to play at online casinos, and that's why they give them the chance to play with their own currency, among others. 
8. Can a Russian player claim bonuses at online casinos?
- As long as the casino accepts players from Russia, Russian players can enjoy all kinds of bonuses and promotions to boost their winnings. 
9. Do Customer Support agents at online casinos speak Russian?
- There are many online casinos with multilingual Customer Support agents. All you need to do is find such casinos. 
10. How can I withdraw my winnings if I hit a progressive jackpot?
- In case you win a jackpot prize, you will have to consult with the eWallet service provider to see all withdrawal options. You will probably have to withdraw the prize in several transactions since most eWallets have transaction limits on a There are countries around the world which have genuinely negative attitudes towards gambling. No matter how the government changes, how good the revenue for the economy could be, or what the players are asking for, some countries remain reluctant to all of this and choose to keep gambling under a short leash.