Online casinos accepting players from Ireland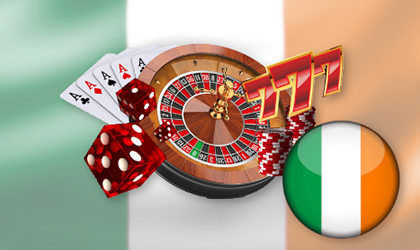 Unlike players in Great Britain, online gamblers in Ireland do not have a unique and focused regulatory framework to guide them and the casinos or sportsbooks that serve them.
The Gambling Commission of the United Kingdom oversees all gambling within Wales, Scotland, and England.
That is not to say that gambling in Ireland is unregulated. Various gambling activities, such as horse race betting, have been regulated to one degree or another for hundreds of years. However, as of late 2019, online gambling is still a wild frontier populated by good guys and bad guys and the players who try to make their way through the miasma. 
Regulated gambling in Ireland falls under the following Acts:
Betting Acts 1931 to 2015
Totalisator Act 1929 (as amended)
Gaming and Lotteries Acts 1956 to 2013
National Lottery Act 2013
Parimutuel betting has operated as a de facto state monopoly since the Tote Act of 1929 (amended variously). Online betting has only been regulated since 2015 with the Betting Act (amendment). All bookies or intermediaries offering betting services to persons located within Ireland must be licensed.
Lottery, excluding the National Lottery, has been under the oversight of government since at least 1698 when the later repealed Act for Suppressing of Lotteries was signed into law.
The various Gaming and Lotteries Acts 1956 to 2013 were created to repeal archaic laws and regulate what little gaming is specifically allowed. Gaming, in general, is prohibited, but some forms are allowed. These include games wherein all players have an equal chance, including the banker with no 'rake' or any stake being retained by the banker.
Casino gaming is a relatively recent phenomenon with the advent of social clubs in the early 2000s.
Best Online Casinos for Ireland
Casino
Highlights
Cashout
Bonus
View Details
Loading...
There are no available casinos for requested criteria.
Something went wrong. Please try again later.
Online Gambling Laws in Ireland
There are currently no online gambling licenses offered by the government of Ireland. The Gaming (and Lotteries Act) is seen by some as applicable to online casino gambling, but there is no specific language in it that addresses online casino gaming.
While the Betting Act addresses the electronic transmission of data and bets (internet, telephone, telegraph) it doesn't address online gambling either.
In fact, Irish gambling law doesn't even address land-based gambling directly. This leaves Ireland in a "Grey Zone" where no specific laws exist to prohibit provenance of games from offshore, and no framework exists to license and regulate online casino gambling.
So, that brings the question...
Are all online Irish casinos brigand?
The answer is that the vast majority are not rogue. Most of the world's long-established gambling regulators are nearby in Gibraltar, Isle of Man, Alderney, Jersey, and Malta. Some operators that are licensed by the Gambling Commission (UKGC) also maintain a license in Malta and offer the same high-quality level of service Irish players as they do to Brits.
The Future of Online Gambling Regulation in Ireland
As of this writing, the Gambling Control Bill has yet to be passed into law. The Dáil Éireann (Lower House of the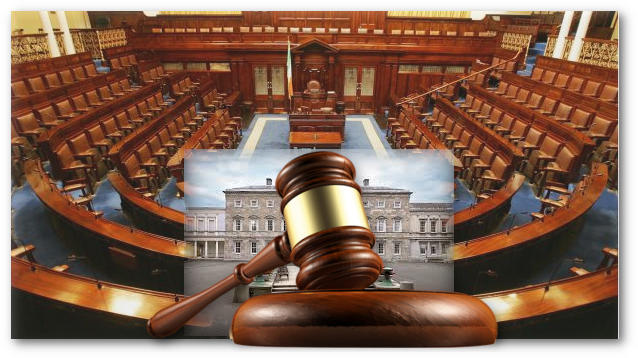 Irish Parliament) has had the bill since 2013.
The government is keen to enact legislation in order to protect citizens from problem gambling and unscrupulous overseas operators and to capture the significant flight of capital that goes offshore, rather than to licensed Irish operators.
The legislation is expected to bring Ireland in line with neighboring Great Britain, the premier gambling regulator in Europe and perhaps the world. Some observers expect Irish gambling law to be as strict as British law and even stricter regarding advertising and vulnerable persons.
Operators that serve the UK, on land and online, enjoy strong revenues in the highly regulated market. Problem Gambling is also addressed fervently with heavy penalties for operators that take advantage of susceptible patrons.
Money laundering and organized crime are also expected to be reduced significantly through proper online gambling regulation and enforcement in Ireland.
For two fiscal reasons alone, the government will eventually pass proper legislation. The first is a direct loss of revenue when Irish citizens bet and lose their money offshore. The other is the cost to the economy of the sum total of individual Irish bettors.
According to The Sun, "Ireland has the third-highest gambling losses in the world per capita as it costs Irish people to lose shocking €2.2bn a year — or €470 per adult."
Considering the economic impacts only, government officials should be highly motivated to act on gambling legislation. When they do, we will update this page with details of the final law.
Casino
Slots
Roulette
Blackjack
Video Poker
Rating
Loading...
There are no available casinos for requested criteria.
Something went wrong. Please try again later.
Mobile Casinos for Irish Players
All online casinos now operate as device-agnostic gaming sites. This means, at a minimum, that games can be played on any mobile device, tablet, or desktop system regardless of the operating system.
A few sites, usually those that also offer sportsbetting, still offer Android and iOS apps - but most sites don't bother as a web browser is all you really need to bet or play on any device nowadays.
Bonuses for Irish Online Casino Players
Players in Ireland are fortunate to see some of the most lucrative welcome bonuses in the industry. Many of the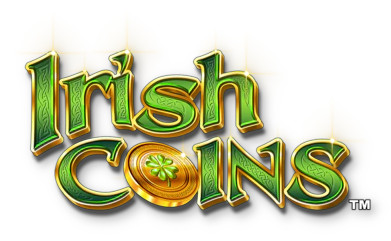 casinos listed on this page offer 100% or higher matches on the first deposit along with many extra spins.
Since so many of the operators on our list are also licensed in the UK, as well as Malta, some of the bonus terms are simply better for players than those offered by operators who do not serve the UK market.
Some of the types of bonuses Irish players can look forward to include:
Welcome Bonus - Once-off incentive to try the games, customer service, banking methods, and withdrawal times. This is the most prevalent type of bonus. Look for good terms such as low wagering requirements, high maximum bet limits, and no cap on the amount you can withdraw when you win.
Welcome Package - This offer is similar to the once-off bonus but may also include extra spins with their own wagering requirements, or it may be a packaged offer of two or more deposit matches given only to new players at the site. The first deposit offer is usually a higher percentage match or a 100% match up to a higher euro deposit, followed by a 50% and then a 200% match (for example). The idea is to get you playing enough to fall in love with your new online venue.
No Deposit Bonus - This sort of offer is not as common nor as lucrative as it used to be. Now, if you find one of these offers it will usually have significant wagering requirements prior to allowing a cashout. They are almost all capped for the maximum amount you can win as well. Don't plan on cashing out more than 50 or 100 euro from a free offer in the present marketplace.
Casino Spins - This offer is similar to a No Deposit Bonus. However, rather than simply credit your account with a fixed amount of casino credit, they will allow a certain number of spins - usually at the lowest possible stake per line - and then attach wagering requirements to your 'winnings' as if they were a no deposit bonus. Expect a low max cashout on these offers as well.
Other bonuses and promotions will be available as you build a track record with the gaming site. Loyalty points or comps, tournaments, cashback, and expedited cashouts are among the perks you can expect to see as your account ages.
VIPs and rated players will find personalized attention and personalized offers at most gaming sites.
The Best Live Casinos in the
Best Reviewed
Casino
Rating
Interesting Games
Highlights
Casino Bonus
Loading...
There are no available casinos for requested criteria.
Something went wrong. Please try again later.
Banking Methods for Irish players
Visa, Electron, Mastercard, and Maestro are all commonly accepted deposit methods at Irish casinos online.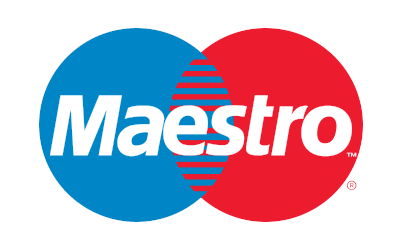 Mobile payment providers include Boku and Payforit.
Neteller and Skrill offer eWallet solutions for deposits and withdrawals.
Paysafecard is accepted for deposits at most sites.
PayPal is one of the favorite methods for Irish players because it is cheap or free, deposits and withdrawals are quick and effortless, and it's easy to keep track of your winnings and losses on the PayPal website dashboard.
Bitcoin and other cryptocurrencies are widely accepted online. One advantage to this method is that gaming sites may offer either a bigger percentage match (up to 400%), a higher bonus match threshold (up to 1BTC), or both.
Another Bitcoin advantage is that many sites will pay winnings much faster to a coin wallet than by any other means. The payouts are also nearly instantaneous so you don't have to wait for the funds to show back up on your Visa or Mastercard, or in your bank account.
Irish Online Casinos Conclusion
Although the regulatory framework and licensing regime are still a dream for Irish players, most of the casinos serving the market are licensed and regulated in the EU. Some are even dual-licensed for players in the UK. This gives Irish players a certain level of security and fair play that people in faraway places like Canada or the US don't have - even though they have similar legal situations.
That's not to say that all operators offering online games in Ireland are top providers. Reading reviews, accepting recommendations from trusted sites, and doing a little bit of homework will go a long way toward making sure you are playing at the right place.
Author: Lars Jones