Casino Detalis
Bitcoin: 2-24 hours; Wire Transfer: 2-5 business days
Slotgard Casino offers players in the USA, New Zealand, and other areas online gaming for real money. The site is presented in a sort of comics-style with a Viking theme. We don't find a licensing seal on the site but it is operated by Goldridge Solutions Limited, and some of their other operations like Diamond Reels have 'findable' licenses from Gaming Curacao (GLH-OCCHKTW0604302017).
Platinum Reels, Spin Dimension, and Mega7s are a few more sister sites with various game providers, some including RTG. The game selection here is provided by Rival, Betsoft, Saucify, Arrow's Edge, Dragon Gaming, Quora Games, and Felix Gaming, depending on player location. Fresh Deck Studios provides the live dealer solution here.

Look for over 500 game titles in every type of slot imaginable - available for Android, Apple, and any desktop system with a browser.
New players can find welcome offers including BTC-specific bonuses. The terms are slightly different for separate elements of the welcome offer so we'll cover those in-depth in a further section. In a nutshell, huge bonuses like 400% have max cashout terms while more reasonable incentives like 150% usually don't. However, since some do we'll be sure to remind you to check the onsite terms and conditions.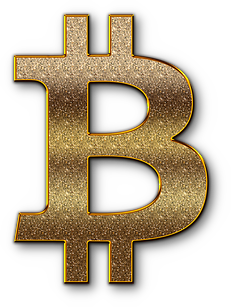 Banking here is fairly easy but also has its own particular rules, especially for first cashouts from bonuses. BTC is accepted as are a variety of cards including Visa, Mastercard, and American Express. Live chat and email support are available as well as telephone for US customers.
We like to go into a bit of in-depth review about sister sites and other associated properties but we find a bit of a checkered past here and no immediately available representative to see how they respond in public to minor or even significant complaints. The lack of almost any feedback in the player communities also makes that hard to do.
The one sister site with the most warnings, mostly about no license being displayed is full of praiseworthy reviews and comments about bonuses and customer service. While some players enjoyed multiple bonus chances in a row, they also complained about being more or less "bonus banned" after winning too much or too often. Other trusted sites with fairly verbose player bases simply haven't included this brand in their line-ups.
That leaves us the software and games, terms and conditions, and a few other elements to put under the microscope and maybe something else will pop up along the way. We just can't be certain players here will have the same experience they might have at Mega7s or even at Diamond Reels.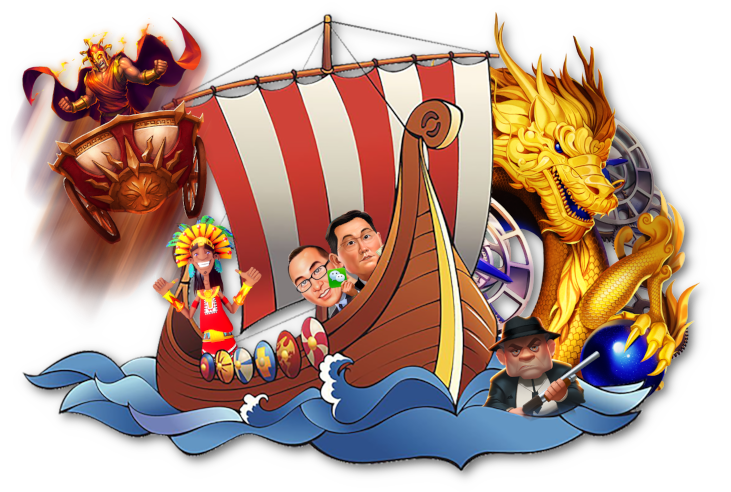 Software and Games
The website is set up for a fun introduction to the gaming lobby with a Viking explorer theme. Adventure maps and a bountiful Tree of Life greet new players with a "reel adventure".
Thanks to the magic of HTML5, the site loads quickly on a mobile device - however, if you have a very slow and tiny desktop processor it might peg out your CPU and memory on some of the entry pages. Once you get into the games lobby, the magic returns!
Navigation
The main menu on the left holds links for the following:
Lobby
Promotions
Loyalty
VIP
Cashback
Banking
Support
Once you log in you'll find another form of navigation with all you need available in the lobby.
Unfortunately, it's not possible to play for 'fun money' without registering an account. It requires the simple basics and as soon as you are registered a popup will invite you to the cashier and other popups might tell you about the bounty of rewards available.
Scroll down the page to find top games from each of the developers as well as table games and other titles. Choosing the spelled-out title of any of the categories such as Slots, New, Hot, or even more specifically, slots by any particular maker will bring up a new page holding only those games. You'll also see a numerical count of how many titles are in the category.
Some of the categories include:
Featured
New
Hot
Slots
Rival 3 Reel
Rival Progressive
Rival Video
Arrow's Edge
Betsoft
Dragon Gaming
Felix
QORA
Saucify
These are followed by Specialty games, Scratch & Win, Table games, and video poker. You'll find the live dealer under Fresh Deck Studios in the table games section.
All in all, it's a Rival Powered lobby but it uses a slightly different template than some other operators. Mouse-over or touch to bring up an option to jump right into the game or look at details. Requesting details will open a slideout window on the left of a desktop screen and the game can be played from there.
Featured games were all Rival titles when we visited except for Thankswinning by Arrow's Edge and The Wicked Witches by Dragon. The new games category will obviously change as frequently as the featured and hot games categories.
Saucify, Rival, and Betsoft slots highlighted the "Hot" category accompanied by multi-hand blackjack and Aces & Faces video poker. Oddly enough, the "Slots" category also contained quite a few scratch cards. As mentioned earlier, this more generic category page held well over 400 titles. All developers are mixed together but further sorting is available by features and release date, popularity, and name when using the button at the top of the page.
Look for features such as bonus rounds, multipliers, free spins, expanding wilds, and drop icons. You can also choose to only see titles from one developer at a time using the filters.
Arrows Edge is not a widely available brand but the diligent player will find favorites in the catalog. Some of the games can be extremely cruel to a small bankroll, but they can also pay like gangbusters on a lucky day. I tend to stick to favorites like the inimitable Time Bender or the hypnotically aesthetic Pixiu. When I venture off script I'll play World Leaders hoping for the phone bonus, but only because I have been very lucky with that feature over the years when I do play the game. For a bit of fun, I'll play Ibiza.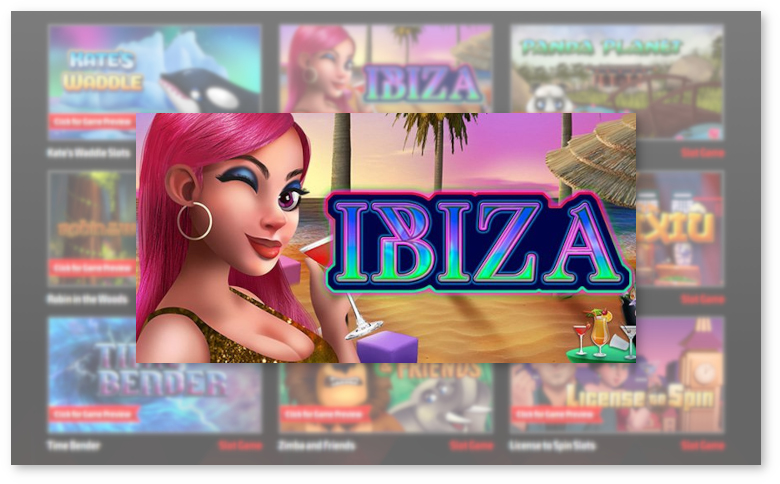 Saucify still holds favorites for this player as well - some, simply because they've proven to be more consistent winners than others but still, some are just very cool games to me. Electron is a genre unto itself and well worth a try and the highly volatile 9-line Age of Spartans always gets a few spins.
The 15-line Rise of Spartans is another well-themed game with great sound effects and feature play with a decent chance for a hefty cash-out. Some of the titles are 'clunky' to say the least, such as the 8-bit emulator Arcade and others are perhaps over-produced, like Tales of Time Travel.
Dragon Gaming is a Manilla-based slot developer with a unique portfolio of games. We go into a fairly in-depth review of maths and mechanics and other elements in our Dragon Slots review.
Many of the titles and bonus features are Asian-centric, but that's just part of the story of this slot selection. Also look for titles like The Bank Heist, Basketball Legends - Street Challenge, Hero School - All for One, and Winning Vegas.
Felix is a sort of boutique slot shop based in eastern Europe. The brand debuted at SlotsMillion back in 2016 and has steadily grown a portfolio of high-quality games since then. Unfortunately, we only find about half a dozen of them here but they are good titles. When we visited, the list included Dark Mystic, Light Dance 3D, Lines of Magic, Pharaoh's Temple, and Mr. Luck.
The games have consistently high RTP (return to player percentages) and present a mix of volatilities. In this selection, Light Dance is the lowest risk game with 243 ways to win and a volatility level of 2 out of 5. The game's RTP is about as low as it gets among all their games, but the low volatility makes it consistent in the shorter run. As well, between the Starboy Collectibles, neon club experience, and a decent paytable including 3x multipliers during free spins - it's a game some will love.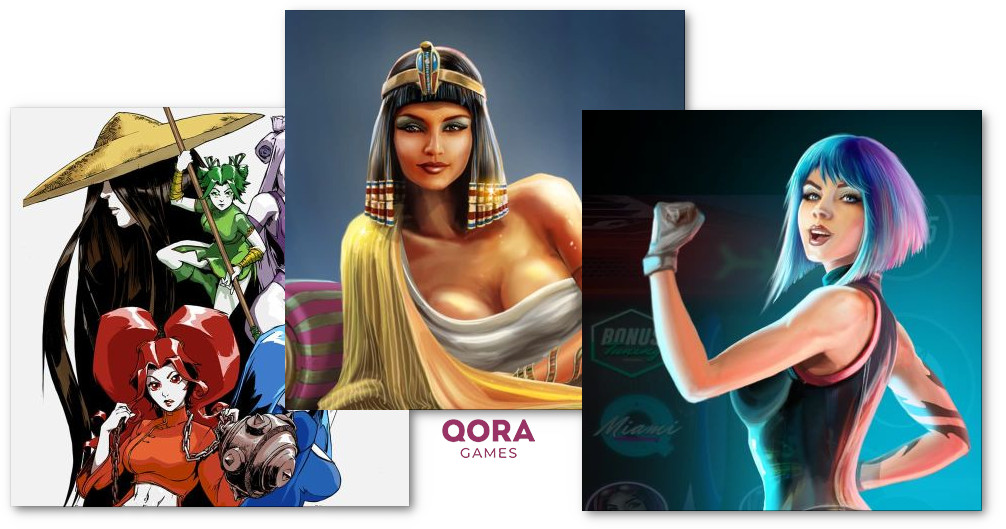 QORA Games is a bit of an enigma without much of a public footprint. We first ran across their slots at places like Bovada and Ignition. The developer has managed to build a portfolio hefty enough to currently feature nearly 60 slots at Slotgard. When we visited the gaming site there were two slots tagged as "new".
Betsoft and Rival slots are well known by many experienced players in the USA and perhaps beyond. On our visit, we found almost 100 Betsoft titles.
The Rival games were a little harder to count than Betsoft titles were due to being more highly segmented. In the video slots category, there were 76 games to play. At one time Rival was one of the hottest brands going in the USA but that was just after the publicly traded companies pulled out and all online casinos were single-software.
A series of bad decisions over the course of a few years, mixed with the unfortunate location of some operators (due to advancing international legislation), followed by the advent of multi-software gaming platforms and better bonus marketing saw them fall from grace and mostly leave the public eye. The games are still some of my favorites, not only for nostalgia's sake but especially because of the way bonus wins are factored. Highly volatile games like Scary Rich are still legendary for huge payouts.

Table games here include random number generator (RNG) animated digital versions of blackjack, roulette (European 0 and American 00), Pesca bingo, and a few regional games mostly played in India but gaining popularity almost everywhere. Teen Patti comes in a rapid version and a pro version and Andar Bahar is also available in the RNG suite.
Keno is found under the specialty games link and video poker has its own section with just under 10 paytables and titles. The Rival Jacks or Better offers a 9/6 paytable with 250:1 awarded for Royal Flush on any coin value for bets of 1, 2, 3, or 4 coins. Betting 5 coins of any value awards 4,000 or 800:1 so always be sure to drop your coin value rather than coin count if you need to lower your stake. Ties push in the double-up game, which can only be played once per hand win or lose.
Live dealers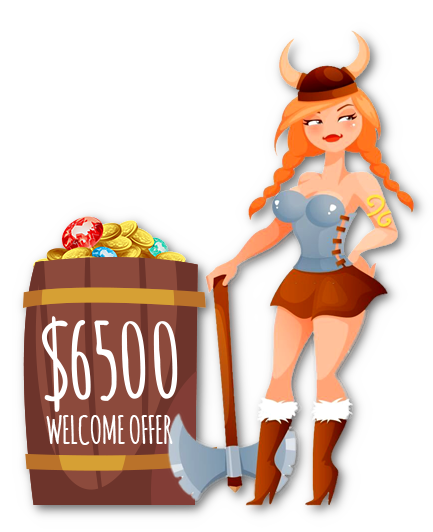 The Fresh Deck Studios lobby opens in a new tab (or a new window depending on your browser settings) and new games open in a new window regardless. If you like LuckyStreak or Vivo Gaming live streams you should love these games. There's even some chatter out there indicating that Fresh Deck is simply a game aggregator providing live feeds but it's unknown if they maintain their own studios.
The Fresh Deck website doesn't offer much information to players or reviewers and of course, the dealers can only talk about certain things.
Look for live blackjack, baccarat, and roulette with table limits ranging from $0.50 to $12,500.00 per game.
Bonuses and Promotions
One thing that doesn't seem to have changed about Rival bonusing is that what you see under the promo tab in your own cashier is what you will be able to get. The provenance and rotation of the offers are still automated to some degree but with much more sophisticated algorithms than in the past - plus, it's almost certain the operator can override the metrics and provide other offers - whether they say they can or not.
You can visit the promotions page for the entire complement of offers. It's kind of cool the way they are presented but the process is one of the CPU hogs of the website, so I'd stick to the open casino cashier myself.
When we visited the promotions tab in the cashier lobby there were two bonuses offered - one was a 400% boost on up to $500 for a max bonus of $2,000 - the other was a 250% boost on up to $300 in Bitcoin for a max bonus of $750.
Wagering on the 400% offer was 40x (deposit+bonus) and it had a max cashout of 10x deposit for a max win of $5,000 (minus your stake, of course, for your personal profit math).
Wagering on the BTC bonus was 35x (deposit+bonus) and the max cashout was 10x Bonus, or $7500.
While the 400% bonus would give you more chances to win but if you had the misfortune of not reading the terms thoroughly and won on a progressive slot your winnings would not convert.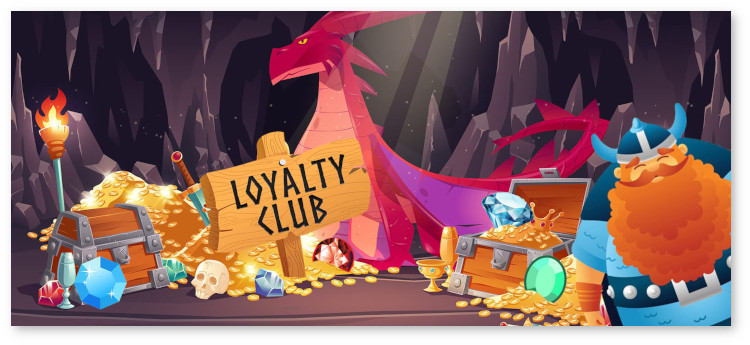 Personally, the coefficients and prospects look much better to this reviewer when looking at the BTC bonus. I could get in for less and out for more.
While we don't see "max bet with a bonus" limits in the scantily clad terms, they do mention that table limits can change when the promotion is active. There are what appear to be purposefully murky conditions that may also conflict with other terms found elsewhere, wherever they may have been - you would need to log out of the lobby, return to the website, and read the FAQ or other parts of legalese terms and conditions.
"...play at the following games and any variant is not allowed and the winnings can be considered as null and void: Game Type: BetSoft Promotion-Ineligible, BetSoft Table, DoubleUp, GameSet, Qora Games, Qora Progressive, Saucify Games, Slot Progressive, Spinomenal Games, sportsbook, Tom Horn Games, Vivo Live Games."
The potential conflict in terms is that elsewhere, winning a progressive jackpot with "a bonus" will only result in a $100 payout. If progressives are banned from play, they should be far more clear in the 'coupon' terms, in this reviewer's opinion. And then you have the very unclear question about whether or not progressive jackpot funds are returned to the jackpot after any disqualified win. That is, after all, our money as players. But I digress.
You might be asking yourself…
What will appear in my promotions?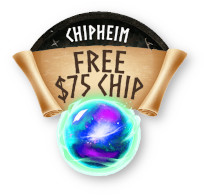 Well, after you have deposited, you'll actually see the offers along the bottom of the lobby in a sort of rotating marquis. But rarely, a special bonus will be waiting inside the promotional section that doesn't appear in the rotation and it never hurts to look. Maybe they put them in as a sort of Easter Egg for players who were already planning to deposit anyway. Nobody who doesn't work there really knows how that all works. If it is AI, they certainly have a better handle on it than they did a decade ago.
You can visit the casino promotions page to get a peek at the scheme of free chips after a deposit, less than 100% bonuses, and their far better-associated terms, etc. Unless you are a serial Rival Bonus Hunter (in which case you should see "no promotions are available" - and if you haven't recently cashed out a relatively hefty win - you should be eligible for all the bonuses!
Banking and Customer Service
One thing the Rival cashier offers that many US-facing or many NZ-accepting casinos don't is a decent facility for checking your history. The feature was highly innovative and one of the things that really set Rival apart "back in the day". Players in other areas might be accustomed to responsible gambling tools, but this cashier was the vanguard in my experience.
With no Nanny-state to impose the rules, Rival operators gave you complete histories of deposits, withdrawals, reversals (yes, that was and is a thing, sometimes with a bonus) wagers, and promotions.
Today, operators in licensed jurisdictions can be levied crushing fines for not using the artificial or other intelligence available to them to protect people from themselves - as if accepting a wager in the internet age should be tantamount to your employer knocking on your door and asking personal questions about your personal finances (or even more intimate details about your life). But again, I digress. If you have any problem gambling responsibly and don't know how to ask an operator to ban you, please do not gamble here or anywhere else.

Banking here isn't the best. They serve players in the US and the software founders most likely came from Canada, or possibly Australia. That could make it difficult. Here's what I can say. If you live in a state or jurisdiction where gambling is legal and if a government-empowered monopoly hasn't come after it yet there for revenues, you can probably deposit and withdraw here as long as you watch your own Ps and Qs, dot every "i" and cross every "t".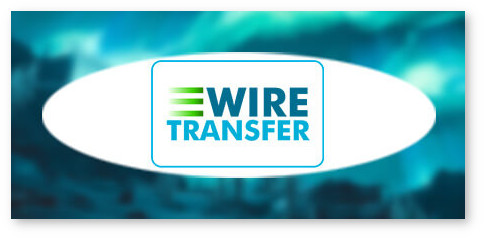 Please visit the casino to learn about current deposit and withdrawal options or see our constantly updated dynamic dropdown menu on this page for more information.
The Final Word
Slotgard Casino offers players in the Americas, New Zealand, and almost everywhere else on earth a unique combination of games that seem to be curated so that the titles all complement one another contributing to the overall experience.
The user interface is unique to Rival platformed gaming sites and navigation can become second nature quickly. The lobby includes a small bonus dashboard along the bottom so you don't always have to enter the cashier to find the available offers.
Rival was one of the first platforms to use algorithms to help manage the player experience. While their internal system may not run on auto-pilot it would seem to inform managers who then make individual human-assisted decisions on things like bonus values as well as bet limits with an active coupon. I've seen a winning streak hobbled by a sudden ratcheting down of max bet limits, but that was several years ago at another property. I might assume they still have the tools as the terms don't state a max bet but do mention that limits may be reduced.
The same sort of system seems to be used for bonuses. Like many other places, if you have been crushing the payout button with bonuses and costing the operator money, they might not offer additional lucrative bonuses. However, what you see on the bonus dashboard as well as in the cashier is what you'll get.
Review Casino

User reviews marked with this logo are syndicated from
LCB.org
There are no Casino Games for requested criteria.
Something went wrong. Please try again later.

Casino Details
Bitcoin: 2-24 hours; Wire Transfer: 2-5 business days