Hipay Online Casinos

Introduction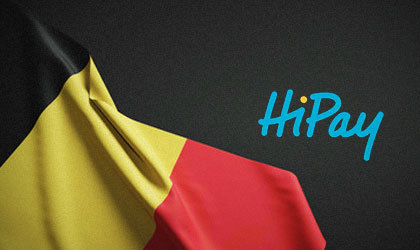 Playing across online casinos, players from different parts of the world can rarely find country-specific payment methods to choose from, but HiPay is a solution most European players can consider using, especially Belgian players. This is an all-encompassing payment solution offered across a decent number of online casinos, allowing users to use all kinds of payment methods via one account that works like an eWallet, so it is pretty convenient to use for online casino deposits and withdrawals. What is HiPay and why choose it as your online casino payment method?
About HiPay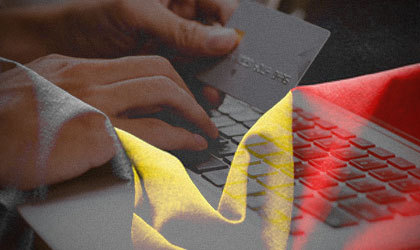 When you first visit HiPay's official website, you will immediately see that it is an online payment processing service that uses a unique and agile platform to enable the smoothest transactions across the internet. Operating since 2008, the company behind it is headquartered in Brussels, Belgium, while its parent company in France. The team behind the solution makes sure to always analyze the market, innovate and offer the best support to its customers.
The products it offers are quick integration for merchants or in our case online casino operators, compliance with PCI standards and fraud protection, as well as a separate account that works similarly to eWallets, to offer to you, the end-user. Using the account is pretty straightforward and simple, and to add to that, pretty fun. Various payment methods are at your disposal to connect to your one account and use for whichever purchases and payments you need, online casino deposits and withdrawals included.
Specializing in international payments, credit card payments processing, fraud management and all other kinds of online payments, the company started out small, catering to users from Belgium and France only. But since its qualities got recognized by other countries, as well, the solution managed to expand to Italy and Portugal, too, and as of recently, even to the USA. With that move, the solution went global.
Despite its global availability, though, the solution is still most popular with European players. That's why you will find it offered across a decent number of casinos that cater to European players, especially players from Belgium. So, if such a player interested in using it, continue reading to figure out how to get started with the solution and use it for the most seamless deposits and withdrawals across a hand-picked selection of online casinos.
How to Start Using HiPay
Even though the solution offers easy integration and bullet-proof fraud protection that mostly concerns merchants or online casinos, you as an online casino player should only care about the way you could get started with the solution as a wallet. And since we mentioned it functions like any standard eWallet, you've probably gathered that getting started with it would be pretty easy and straightforward.
If you've ever used an eWallet, you know that to get started with this solution, you'd need to create your account with it. You'd need to provide some basic personal details, but then, you'd need to attach your favourite payment methods to it, to make seamless transactions via one account.
You'd be happy to learn that the solution acts as the middlemen between numerous European banks, therefore, bank transfers and pre-authorized bank withdrawals would be your options, as well as cash payments.
Payment method partners include Przelewy24, iDeal, SOFORT, Payshop, Paysafecard, VISA and MasterCard, among many others. So, just connect the ones that you're using for your everyday purchases and payments, and you can easily start using them all via your one HiPay account.
Now, to gain full access to all of the services offered and get better transaction limits, you'd need to verify your account, by providing your bank account number, a copy of a valid passport or ID card, and a copy of a gas, utility, electricity or water bill that is not more than three months old. Keep in mind that unverified account holders cannot hold more than €150 at a given time. After your account is ready, you'll receive a MAID number, which is a specific Member Area member, that you'd need to provide each time you'd want to communicate with Customer Service, in case you have any issues or questions about the solution.
Considering you've gone through all of these steps, the next step would be depositing with the solution across online casinos. We'll cover that next.
Depositing and Withdrawing with the Solution
Again, if you've ever used an eWallet for deposits across online casinos, you'd know what to do with this solution. But, just in case, we'll take you through the procedure step-by-step. But first, of course, you need to explore a few casinos that accept the solution in order to find one that you'd want to join. Casino Belgium and Circus.be are just two options to explore, reviewed in detail here on our site. But as mentioned, there's a decent selection of sites you could also go through, with the hopes of finding the perfect one for you.
As soon as you join a casino that accepts it, to make a deposit with HiPay, you'd need to do the following:
Head over to the casino's Deposits/Banking/Payment Methods page.
From the list of accepted methods, find HiPay's logo and press it.
In the new window, enter your wallet account.
Choose the method you'd want to use from the ones you've linked to your account.
Specify how much you'd want to be sent.
Confirm the transaction and watch your deposit arrive on your casino balance immediately.
Deposits with the solution are instant since the transaction is processed in real-time. Now, while withdrawals are possible, they come with some strings attached. Namely, the minimum withdrawal you'd need to request to be processed by the solution is €10. This should not cause any problems, since this is also the minimum withdrawal limit across most online casinos. But what might bug you is the fact that you cannot request more than 1 (one) withdrawal within a seven-day period.
Provided you meet the conditions to make a withdrawal, you'd need to go through a similar process to cash out your winnings from a casino. You'd need to go through the same first 4 steps, and then in step 5, specify how much you'd want to withdraw. After the operator goes through your withdrawal request, which can take 24 to 48 hours, the withdrawal will arrive on your account in no time.
Coverage and Restrictions
We mentioned that HiPay is a payment method most suited for Belgian players, but also available to players from France, Italy and Portugal. As of recently, it is also available in the US.
However, the solution offers its SEPA Direct Debit service, for instance, in 19 European countries. As mentioned, it has partnered with many European banks, so if a player from Spain, the Netherlands, Austria, Germany and the UK, you could consider using this service.
By default, all countries where the solution is not available are restricted countries. So, if you cannot find your country on the Allowed Countries list, you cannot use its services.
Fees and Additional Charges
Creating an account with HiPay is completely free. You won't need to pay monthly fees either, therefore, you're already at an advantage.
However, some fees apply depending on the payment methods you attach to your account, and the transactions you're making with them. For instance, with MultiBanco, MB Way, Payshop, and Bancontact, you pay a €0.25 per transaction and 2.00% of the transaction amount. With VISA, MasterCard & Maestro, there's a €0.25 fee and 1.60% for EEA countries or 2.50% for countries from the rest of the world. With iDEAL, for instance, there's only a €0.79 fee. For withdrawals from your account, a €1 VAT applies.
Accepted Currencies
The default currency when using the solution is the euro, of course, considering this is a solution launched for countries in the European Union first and foremost.
However, as you will see, you could also use Swiss franc, Canadian and US dollars, Great Britain pound/sterling, and several other currencies, depending on the method you've attached to your account. Most of the European methods, naturally, allow euro transactions only, but some of the global methods offered accept over 150 currencies, so you'd need to explore your options depending on your preferences.
Customer Support
While on its official website, you can see the Contact Us page, where you could select one of three options for contacting Support, depending on the nature of your problem or question. You also have a Chat option to consider, which you can find in the bottom right corner of the screen.
There's also a Support page to explore, where you will find answers to the most frequently asked questions by both users and merchants, answered by the team. Exploring it, you'll learn more about the solution and its services overall.
Naturally, you can also contact your chosen casino's Support team. In addition to offering the Live Chat option, the Support teams across most online casino sites can also be reached via phone and email, so you may try them, too.
Conclusion
HiPay is a really convenient payment method to use, especially if a European player. It has partnered with major European banks and global payment methods to offer the seamless service that it does. You can connect all of your favourite payment methods to your one account, and make easy deposits and withdrawals in just a few taps on your device. The solution is offered across a decent number of casinos, so in case you haven't tried it yet, make sure you do so soon!
FAQs
Is the website available in many languages?
As you would expect, yes. Since this is a solution available in many European countries, its website can be explored in Portuguese, Italian, German, Spanish, French and Dutch.
Is HiPay on social media?
As a matter of fact, yes. You can follow its profiles on LinkedIn and Twitter, to be on track with all of the novelties and innovations it introduces, at all times.
Will I be able to contact its Customer Support via phone or email?
Yes, but these contact options are not found on the Contact Us page we mentioned earlier. You'd need to visit the Legal page, and there, you'll see that the email to get in touch with the Support team is [email protected], while the phone number is 01 86 99 90 00.
Does the solution use any two-factor authentication?
Yes, sure. This is a completely safe solution to use, which implements the 3D Secure authentication, with the aim to reduce fraud in online transactions.
How many online casinos approximately are offering HiPay as a payment method?
We cannot say with certainty, since here on our site, we have three sites reviewed that accept it, but should you do your own research, you will find several others, and many are yet to include it on their accepted methods lists.
SHOW MORE
&nbsp
Online casinos accepting Hipay as a payment method
Loading...
There are no available casinos for requested criteria.

We're showing casinos that accept Hipay restricted by your country. To remove that condition click here
Something went wrong. Please try again later.