Online casinos accepting players from Spain
Online gambling has been legal, licensed, and regulated since 6 June 2012. Nationwide, the law is administered by the Directorate-General for Gambling Regulation (DGOJ). Although the first licenses were issued in 2012, the law actually came into force the day after the Gambling Act was published in the Spanish State Gazette (Boletín Oficial del Estado) on 28 May 2011.
Land-based gambling is regulated on a region by region basis. Each of the 17 autonomous regions has regulated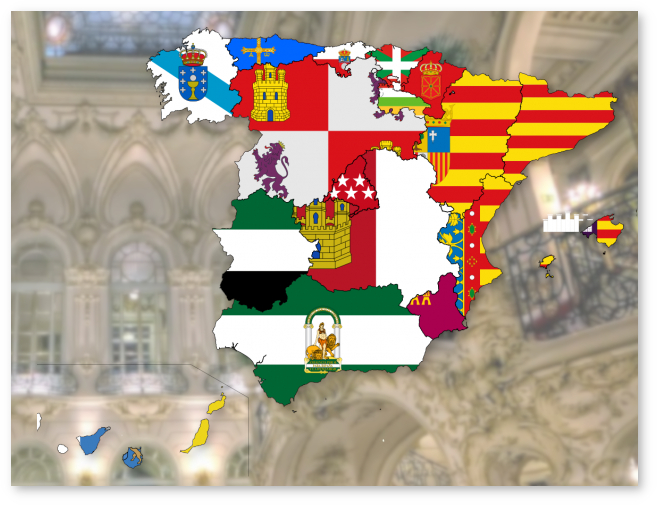 gaming on their own since gambling was decriminalized in 1977. In most cases, the regulatory body answers to the region's department of finance or department of the interior.
While the Gambling Act was meant to harmonize regulation in the country and bring laws up to date in the face of cross border online casinos, it remains slightly complicated when an online casino or other betting site chooses to only offer services in one or more specific regions, rather than nationwide. In these cases, the online operator must be licensed at the regional level.
Locating the licenses of entities authorized in certain regions can be time-consuming and difficult. However, there are ways for players to identify legitimately licensed and regulated sites.
The federal government maintains information portals to help consumers understand the differences between "safe play" and illegal casinos.
Top 8 Spanish Casinos
Casino
Highlights
Cashout
Bonus
View Details
Loading...
There are no available casinos for requested criteria.
Something went wrong. Please try again later.
Online Casinos Licensed in Spain
Consumers can also find a comprehensive list of licensed online operators at the national level. Fortunately, many top name brands have chosen to offer services to Spaniards in all regions. Among these are 888 and 777 (but not 666), Botemania, Bet365, TitanBet, LeoVegas, and many others.
The DGOJ takes an active role in trying to prevent residents from accessing unlicensed gambling web sites. They can order internet service providers to block access to unlicensed websites. Advertising restrictions can also be enforced against local media operators.
As of the first part of 2020, a complete ban on gambling advertisements was still a pipedream for anti-gambling advocate groups and some people in the government. Industry lawyers have vowed to fight any such ban.
Maarten Haijer, Secretary-General of the European Gaming and Betting Association (EGBA) said at the Gambling in Spain conference:
"Gambling markets cannot function properly without advertising – because advertising highlights the licensed gambling companies to consumers, which, in turn, supports their participation in the regulated market".
However, the DGOJ, through its Joint Monitoring Committee, beefed up the country's "voluntary advertising code" in January to include such changes as a ban on marketing welcome bonuses over €200, a moratorium on 'active athletes' endorsing products, a restriction on commercial actors under the age of 25, and a requirement to include responsible gambling warnings on all advertisements.

Casino
Slots
Roulette
Blackjack
Video Poker
Rating
Loading...
There are no available casinos for requested criteria.
Something went wrong. Please try again later.
Online Casinos in Spain with other licenses
Many top-performing online casinos accept players from Spain. While the Malta Gambling Authority issues licenses to operators to provide services in over 180 European and other countries, they do not step on the DGOJ's toes by allowing their licensees to accept bets from residents in Spain. Italy, Portugal, and even Denmark are in the same boat when it comes to offshore licenses.
This is an unfortunate policy decision by the MGA as the European Court of Justice has determined that any company within the EU that is licensed can offer services to residents in any other EU member state.
Casinos licensed in Alderney, the Isle of Man, Gibraltar, and Jersey seem to accept players from Spain. However, most of the offshore operators that are not licensed by the DGOJ are licensed in the Caribbean, usually in Curacao.
Curacao is part of the Kingdom of the Netherlands and has its own licensing jurisdiction, separate from Holland's. Regulators there take no interest in player protections as far as fair bonus terms, but they do maintain anti-money laundering (AML) and know your customer (KYC) protocols, as well as enforce gambling age limits and ensure that an operator is well enough financed to carry on operations.
No license other than a Spanish license is recognized. Spain has historically been the heaviest levier of fines on unlicensed operators with sanctions surpassing one million euros in 2016 alone, whereas Malta only imposed total penalties of €1,417 that year.
The regulators do not sanction players who gamble on unlicensed websites.
Website Blocking
Spain is one of the 18 EU/EEA Member States that use website blocking as a regulatory enforcement tool. We'll leave it to the reader to determine whether that is for player protection or to protect tax revenues. Regardless of the motive, authorities have had some success with the measures.
DNS blocking is one of the tools used. In order to block a site, the casino usually must offer a Spanish language version, address media to or otherwise recruit Spanish players, and it must accept the local currency, Euros in this case.
The DGOJ has the authority to issue website blocking orders to internet service providers without first going to court. They usually give notice to the unauthorized website before blocking procedures are implemented but can simply levy a penalty of up to €50 million, disqualify the operator from seeking a license for as many as 4 years, and close the channel of communications by issuing an order to the ISP (information society services).
When a blocking order is imposed it applies to all ISPs in the country.
The government does not provide the public with a blacklist of blocked websites. However, we were able to learn that on average, the government only blocks two or three websites per year. We were not able to determine which, if any, were online casinos. One reason for the low level of blocking may be that the administrative procedure is extremely thorough and includes a sanctions procedure.
Many Spaniards circumvent DNS blocking because it is relatively easy to do.
Payment Blocking
The regulator also has measures in place that require payment processors to block monetary exchanges with unlicensed websites.
Many international legal reviews note the ability of the government to block payments, however, according to the European Commission's evaluation of regulatory tools to enforce online gambling rules (TENDER No 641/PP/GRO/IMA/17/1131/9610) the DGOJ had not used their authority as of 2017 when the final report was issued.
Payment service providers for unlicensed casinos in Spain do seem to come and go and it is supposed that the government puts pressure on the PSP's local operations in order to get the intermediaries to stop offering services.
The law demands that payment processors actively work to interrupt money flow to and from unlicensed operations. Failing to comply with Article 47 can be a serious legal infringement under Article 40.e.
Advertising Bans
In addition to the ability to issue advertising 'take-down' notices, the regulator has sanctioning powers against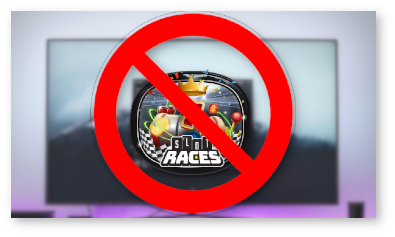 advertisers and media owners and can levy criminal and administrative fines for breaches in the 'voluntary' (co-regulated) advertising policy.
The DGOJ's powers are broad and far-reaching with respect to advertising. The rules apply to banner advertising on the internet, keywords used on webpages, and social media advertising. However, the law does not give them the power to regulate affiliates, influencers, or brand ambassadors (other than as previously mentioned).
The Best Live Casinos in the
Best Reviewed
Casino
Rating
Interesting Games
Highlights
Casino Bonus
Loading...
There are no available casinos for requested criteria.
Something went wrong. Please try again later.
Online Gambling in Spain Conclusion
Players in Spain who prefer to gamble at state-authorized websites should enjoy some of the best odds and return to player percentages (RTP) in Europe. The government has lowered the betting tax a full 5% from 25% to 20%. This should also encourage more operators to come into the market.
While many EU gambling markets are fully mature (saturated) that is not the case with Spain's younger regulatory regime.
Some estimates put the potential growth of the market over the period from 2020 to 2025 at €1 billion ($1.22b), and on the long end at as much as €1.5 billion ($1.84b).
While it may be difficult for some operators not licensed in Spain to penetrate the market (recall, a Maltese licensee cannot offer online gambling services), players who choose to circumvent website blocking have no worries when it comes to government penalties.
Payment methods for the country are constantly evolving. The best course of action is to contact a customer service representative at a casino that accepts players from Spain and inquire about the currently most efficient low-cost method of depositing and withdrawing funds.
Digital currencies may be the best way to bank at Spanish online casinos. According to the Coin ATM Radar, there are 80 ATM and teller locations where you can exchange BTC for Euros.
More conventional methods such as eWallets can also be used in most cases. EcoPayz, Euteller, iDEAL, and Trustly are a few widely recognized brands.
Online Casinos in Spain FAQ
Is online gambling legal in Spain?
Yes. The government has issued about 50 licenses to online sportsbetting and casino sites. There are also dozens of casinos licensed in other jurisdictions that accept players from Spain. The casinos listed on this page have been ranked and rated by players across the globe and many have been reviewed extensively with a critical eye toward player-friendly attributes.
Can I play at an unlicensed site in Spain?
The government would prefer for you to play only at licensed and regulated sites. Casinos and other betting sites that have certified authorization under Law 13/2011 can be found here.

However, regulators and law enforcement do not assess penalties on players who choose to play elsewhere.
Is it safe to play online?
Yes. All online casinos reviewed here have been licensed in one jurisdiction or another. The DGOJ provides an informational page to help players determine whether they are playing at a safe site or not: Juego Seguro 
One clue is whether the domain URL ends in .es. All Spanish-licensed online casino internet addresses end in .es.
Players at licensed casinos also enjoy several forms of player protection including self-exclusion from the Spanish gambling sites. In order to lodge a complaint or make a claim against a DGOJ licensed operator, you can go here. 
Outside of the regulatory framework, players must rely on research, referrals, and good judgment in order to play safely. Reading reviews of casinos here and reading or participating in forums like the one found at LCB.org are good first steps to protecting your funds, personal data, and financial well being.
Is it safe to use a VPN, Tor, or other technologies to gamble online?
Yes, it can be. One thing to look out for is whether the use of any masking or circumvention technology is forbidden in the casino's terms and conditions. It is usually is not okay to hide your location. However, a quick chat or email, with the casino's response in writing is often all it takes to waive the condition.
Can I play the same games everyone else plays in Europe?
Yes, to a great degree. You will be able to play the same types of games with the same odds. Blackjack, roulette, craps, and other table games are available in RNG and live dealer formats.
However, due to cooperation between certain other gambling jurisdictions and Spain, you may not be able to find games from some providers. Each casino review here lists the software available.
Do Spanish online casinos accept Bitcoin?
Yes. Many do. When you click on a review all accepted deposit and withdrawal methods are listed. You can also read the casino FAQ or simply visit the cashier section to explore your options.
Do Spanish players get welcome bonuses?
Players in Spain are entitled to all deposit incentives, bonuses, loyalty rewards, and other perks that players elsewhere in Europe receive. Some sites also use geolocation data from your browser, so if you are not using a VPN and are able to visit a site directly, you may be offered special bonuses that are only available to Spanish players. If you do circumvent DNS blocking be sure to ask your casino host if they have anything specifically for you.
Author: Lars Jones