Online casinos accepting players from Belgium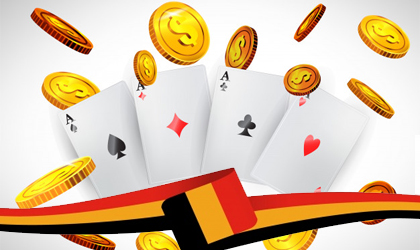 As an activity that can provide people with extreme thrill and fun, but also do them harm, gambling is viewed differently by different countries. While some fully embrace it as a way of entertainment, on citizens' responsibility, other countries make sure their citizens are not exposed to gambling and not tempted to engage in it whatsoever.
Sure, both views are reasonable, there's a fine line between gambling for pleasure and gambling due to addiction. Therefore, there are countries that keep a close eye on their citizens just to make sure everything is going smoothly. 
One such country is Belgium. The country allows gambling, both offline and online, but keeps it under control. There is a limited number of land-based establishments that are licensed to offer gambling services, and the online gambling rules are pretty strict. 
Interactive gambling…
… regulations were first implemented in the country in 2009. The Belgian government announced the intention to regulate it, but the European Commission (EC) ruled against the proposals stated in the Belgian Gaming Bill. 
The Gaming Bill…
… proposed that licenses would be restricted to companies with established land-based operations in Belgium. Licenses would be limited to nine casino and poker providers and around 180 slot machines providers. Sportsbetting would be limited by the distance between shops.
Despite the EC's objections, the Gaming Bill 2009 was passed through the Senate, unchanged, to have effect from the 1st of January, 2011. 
The National Lottery…
… first went online in January 2010. In January 2011, though, as the Gaming Act 2009 came into force, with the exclusion of National Lottery, all games of chance were to be reliant on a licensing system. 
European Union Member States outside of Belgium were allowed to legally offer gambling services in the country, as long as they held a license to operate and have their operating servers located at a permanent gambling establishment within the Belgium territory. Criminal and administrative sanctions followed for persons involved in illegal gambling. These sanctions applied both to operators and actual players. 
The government introduced a blacklist of unlicensed operators. In the meantime, in 2012, PokerStars became the first international operator to receive a license by the Belgium Gaming Commission. Bwin.party and Bet-at-home were handed down lawsuits, for not being compliant with the gambling rules in the country. 
The blacklist of unlicensed operators continued increasing and internet service providers were ordered to block their websites. As of April 2013, the total number of blacklisted sites jumped to 69. 
Best Online Casinos for Belgium
Casino
Highlights
Cashout
Bonus
View Details
Loading...
There are no available casinos for requested criteria.
Something went wrong. Please try again later.
Legal Online Gambling in Belgium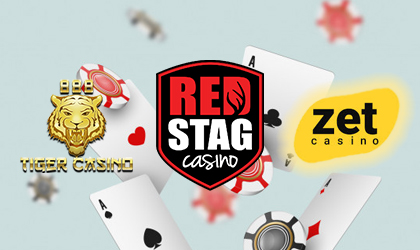 In 2014 the Belgian Gaming Commission announced plans to hunt down players playing on offshore interactive gambling sites, unlicensed to offer games to the Belgian market. 
This was the year when the Commission sent several requests to the government, pleading for greater gambling restrictions, strengthened regulatory framework and increased resources to fight illegal interactive gambling. In addition, the Commission filed a formal objection against recent EC's online gambling recommendation on high-level EU wide consumer protection, claiming that EU member states should be left to implement their own regimes. 
The Commission…
… requested further restrictions, on "free" games and bonuses and age verification as they were negatively impacting minors. Also, an increased level of regulation on Live Dealer casino games was implemented, with international operators being prohibited from offering them on the Belgian market from the 1st of July 2015.
79 Belgian players were fined by the Belgium Gaming Commission for engaging in unlawful gambling activities on the Betclick.com domain, since Betclick Everest did not hold a license to operate in Belgium. Also, the Commission set new limits for virtual sports broadcast to 30 hours per month, and limits of four hours on slots. 
The Competition Authority fined the National Lottery €1.19 million for abusing its dominant position. Even though the National Lottery was granted a license by the Belgian Gaming Commission to offer online sportsbetting via its website e-lotto.be in 2014, it appeared that it have abused its privileged status.
The National Lottery used its existing lottery customers' contacts in its IGS-database to publicise the launch of its Scooore, a new sportsbetting site. As competitors in the sportsbetting market could not reproduce the same number of contacts in a reasonable time frame, this was deemed an abuse of privileged status.
In May 2016, Scientific Games signed a contract with the National Lottery to develop and manufacture instant game products. In July, the same year, the government announced plans to impose an additional 21% gross gambling turnover tax across all forms of interactive gambling (lottery and Live Casino games excluded), which took effect from the following month. 
Advertisement restrictions…
… followed, which banned international operators from advertising their products on television and during live sports broadcast. 
The legislation was passed that also included a ban on credit cards deposits. Maximum deposits were capped at €500 per week, and bonus amounts at €275. All provisions came into force from the 1st of January 2019. 
New gambling regulations…
… for protecting players from gambling-related harms were approved by the government. The Bill 54K3327 included measures to strengthen authorities and to set advertising restrictions and self-exclusion system. 
More recently, in January 2020, the Belgium Gaming Commission announced it was considering further restrictions on betting ads, including a complete ban, bans on sponsorship and ban during sports broadcasts. 
Belgium Online Casinos
From all of the above, the conclusion is that online gambling is legal and regulated in Belgium. Players can access Belgium-based online casinos, but also international online casinos that hold a license to operate on the market. 
Therefore…
… Belgian players have access to a wide variety of online casinos. Belgium-based online casinos form partnerships with respected software providers for games supply, so players can enjoy all kinds of online casino games, bar Live Casino games, as these are not allowed on the Belgium market. 
Belgium players can, however, also claim bonuses, even though they're capped at €275. Bonuses in online casinos come in many forms, eligible for many games, so players can rest assured that their gambling time would be all-encompassing. 
Moreover…
… they can rest assured that their gambling would be fair and safe, considering these casinos must be regulated by the Belgium Gaming Commission. As you could see, the Commission has set many restrictions to protect players from gambling harms and frauds. Finally, they can also play with their own currency since the euro is accepted in all national and international online casinos. 
Casino
Slots
Roulette
Blackjack
Video Poker
Rating
Loading...
There are no available casinos for requested criteria.
Something went wrong. Please try again later.
Games at Belgium Online Casinos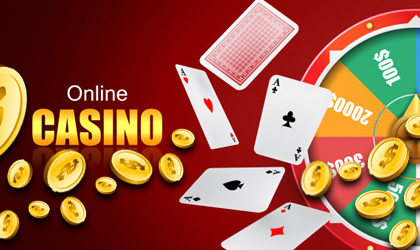 Considering the fact that Belgian players can access domestic and offshore online casinos, it is only natural that they can access all kinds of games. 
Maybe Live Casino games aren't their option yet, but with the category's ever-increasing popularity, things may change. For now, though, Belgian players can play games from all other categories. 
These games are supplied by some of the industry's top developers. Players can try out games by the current favourite NetEnt, the Megaways™ creator Big Time Gaming, the gamification genius BetSoft, Microgaming, the developer behind the million-maker slot Mega Moolah, and one of the most experienced developers NextGen, among others. 
The developers described here create some of the most innovative, visually-appealing and engaging games available on the market today, and available to Belgian players.
Some of the games Belgian players can try out at online casinos are:
Scratchcards;
Keno;
Classic slots;
Video slots;
Lottery;
Progressive slots;
Baccarat;
Poker;
Sportsbetting.
Belgian players don't need to worry about the fairness of these games. These games run on a Random Number Generator (RNG) which is tested by auditing agencies. This means that no one can tamper with the game results, and these results will be completely random. 
The Best Live Casinos in the
Best Reviewed
Casino
Rating
Interesting Games
Highlights
Casino Bonus
Loading...
There are no available casinos for requested criteria.
Something went wrong. Please try again later.
Mobile Betting
With mobile devices taking over the world, it was only a matter of time for players to start gambling on them. This happened some years ago, and this is when the term mobile gambling was first coined. 
The difference between desktop and mobile gambling is pretty obvious: the size of the devices. While desktop devices have bigger memory space and screen, mobile devices have smaller, and that's why the games used to load way slower on smartphones and tablets in the past.
Today, however, online casinos are optimized for mobile play, and games are adapted for smaller screens and devices. Thanks to HTML5 technology, players can now enjoy seamless gambling on any device. 
Therefore…
… regardless of whether you're using an iPhone, a Samsung device that uses Android operating system, or any other mobile device, you can rest assured that the games will load fast, will be fitted to your screen and will perform interruption-free. 
Belgium Online Banking & Casino Payment Methods
When it comes to banking, Belgium players can enjoy several benefits. The euro is accepted in all online casinos, the government does not block transactions to and from licensed online gambling sites, and there are plenty of payment methods to use for deposits and withdrawals. 
However…
… credit cards are not allowed for deposits. Moreover, there is a €500 deposit limit on a weekly basis, so high-rollers would feel restricted in this aspect. 
Regular online casino players, though, will have a blast playing at online casinos, considering all the payment options available to them. Cryptocurrencies are not forbidden by law like in some other countries, so they can even play using Bitcoin.
Other alternatives for making deposits and withdrawing winnings are:
FAQs
1.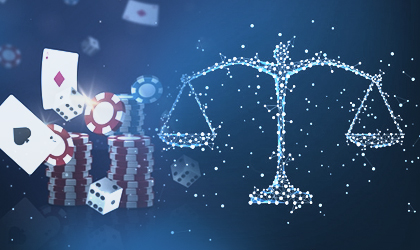 Is 18 the legal gambling age in Belgium?
- Prior to 2017, the legal gambling age in the country was 18. However, due to the Christian Democratic and Flemish Party's request, the gambling age was raised to 21 across both online and offline casinos. 
2. Are there international online casinos available in Dutch?
- Yes, of course. There are plenty of Dutch-translated online casinos you can frequent. French and German are also your options, considering these three are the official languages in the country. 
3. Does Customer Support speak Dutch?
- You may find online casinos where the Customer Support agents speak Dutch, however, in most online casinos the agents speak English, German, Spanish, Italian and French. 
4. Do I need to download the casino's software to access it?
- In short, no. No casino nowadays requires a software download. If you wish, though, you can download the casino's app on your mobile device, so that you can get access to it in just a few taps. 
5. How to know whether a casino is legit or rogue?
- First, you can check with the Belgium Gaming Commission to see the list of the blacklisted domains. Then, you should check for the casino's license, whether it has one. Besides a license by the Belgium Gaming Commission, you can rely on casinos holding a license by the UK Gambling Commission and the Malta Gaming Authority, as these are currently the toughest regulators. Finally, you can search the internet and find casino reviews that would probably point out whether a casino is a legit option or not. 
6. How can I be certain the games give only fair outcomes?
- The RNG is always tested by some auditing agency. eCOGRA and TST are industry-approved auditors that ensure all games at the casino you join are fair and random. Look for their logos at the bottom of the casino's website just to make sure the RNG is tested and approved. 
7. Where can I check the list of software developers that provide the games at a particular online casino?
- Most online casinos display the logos of the developers they collaborate with at the bottom of the homepage. However, they can also be listed in the Terms & Conditions page, and in the Games page. 
8. At an online casino site that offers different categories of games, can I try a game from each category?
- Yes, of course. All of the games provided at Belgian sites have been approved by the Belgium Gaming Commission, therefore are yours to try. 
9. Can I use the same payment method for both deposits and withdrawals?
- Usually, the online casino decides on this matter. Generally, eWallets are used for both deposits and withdrawals, but sometimes even the payment service provider has its own rules when it comes to transactions to and from a site. You need to check this before you decide on the payment method to use at a specific online casino. 
10. Can I play Live Casino games at international online casino sites?
- If playing at international online casino sites licensed by the Belgium Gaming Commission, no. If trying to access unlicensed online casinos, you probably could. But, you're at risk of getting fined by the Commission if you get caught.