Bancontact Online Casinos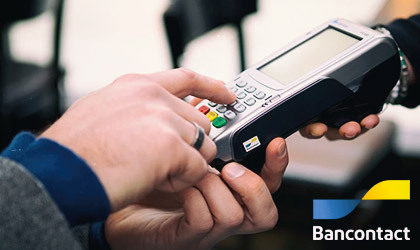 It's common knowledge that convenience is the cornerstone of modern banking. The majority of new payment solutions prioritize a speedy and uncomplicated transaction process, allowing users to spend the least amount of time possible in the payment process. Undoubtedly, this is a significant benefit for most, allowing a relaxed experience where users can enjoy online shopping and services almost instantly. While all of this perfectly encapsulates most new payment services, some old-school solutions have stepped up to the plate, offering a similar updated experience for users in specific regions. One such service is Belgium's Bancontact! If you're interested in learning more about this service and how it can affect your online casino experience, keep reading.
About Bancontact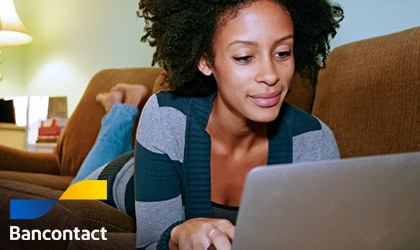 Bancontact a popular payment system used in Belgium that allows customers to make fast and secure payments online and in-store. Founded in 1989, the service has been one of the leading payment methods in Belgium for over 30 years. Its history is a bit complicated, as the solution only recently added an online alternative to keep in tune with the digital age. Still, the service's multiple-decade-long experience in the banking world gives it an edge over similar options.
With Bancontact, customers can make payments using their debit cards or mobile devices. The payment process is quick and easy, and transactions are processed in real time, which means that payments are immediately credited to the merchant's account. This makes it an ideal payment method for both customers and merchants.
One of the key features of Bancontact is its security. Transactions are processed using a secure payment gateway, and customer data is protected using advanced encryption technology. This means that customers can use the solution with peace of mind, knowing that their payment details are safe and secure. This is a massive perk for users in general, but especially for online gamblers who often run into unsavory scams and tricks when trying to enjoy their favorite hobby.
In addition to its security, Bancontact is also incredibly convenient. It is accepted by thousands of merchants across Belgium, including supermarkets, restaurants, and online retailers. Thanks to this, customers can use the service to make payments almost anywhere, making it a versatile payment method that is perfect for everyday use.
Overall, Bancontact is an excellent payment system that provides a fast, secure, and convenient way for customers to make payments. Its popularity in Belgium is a testament to its effectiveness, and it's a payment method that's well worth considering for businesses and consumers alike. Of course, the solution isn't without flaws. Its regional operations limit users in the online gambling space to choose from a small pool of local online casinos. Subsequently, its exclusivity to Belgium and a few other European countries make it impossible for people outside these regions to set up an account with the service.
How to Start Using BanContact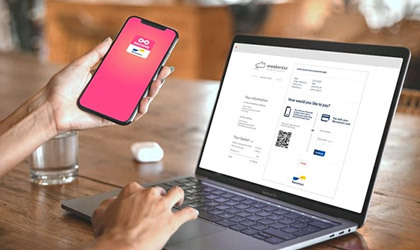 Using Bancontact is a straightforward process, but it can be somewhat tiring. The convenience this service offers doesn't extend to this part of the equation, which isn't surprising when you learn that traditional banking is a big part of the solution. Since these financial institutions tend to be a bit more old-school, the getting-started process you can expect here is too. Still, there's no need to worry too much about it. While it can be a hassle, it's well worth it when finished.
To start using Bancontact, you need to have a bank account in Belgium. Most major banks in the country offer the service as a payment method, so you can choose the bank that suits you best. Once you've opened a bank account, you'll need to request a Bancontact card from your chosen banking provider. This card is linked to your bank account and can be used to make payments in-store and online, just like any other bank card.
If you prefer to use your mobile device for payments, which most online casino users do, you can download the service's app from your device's app store. The app is available for both iOS and Android and can be used to make quick and easy payments using your mobile device. Once you've downloaded the app, you'll need to link your Bancontact card to the app. You can complete this step by following the on-screen instructions in the app.
Once your Bancontact card is linked to your app, you're free to make payments. To make an in-store payment, simply present your card to the merchant, and the payment will be processed automatically. For online payments, you can choose the service as a payment method at checkout and enter your card details. Next, enter the price of the item or service if it isn't added automatically beforehand. Review the information you've input up to that point, and if it's correct, confirm the payment!
Let's review this one more time. In a nutshell, getting started with Bancontact is a simple process that requires you to have a bank account in Belgium and a Bancontact card. With the service's app, you can also make payments using your mobile device. Once you have linked your Bancontact card to the app, you can start making payments both in-store and online. 
Depositing and Withdrawing With the Solution
Using Bancontact for payments is simple, and depositing is also easy. However, the process may not be as straightforward as it seems. Although the service is hassle-free, finding a suitable online casino can be time-consuming. The reason is, the service has limited reach in the online gambling space, providing a smaller pool of operators to choose from. Thankfully, these supported venues usually have a reputation for high-quality services. Still, we advise you to check their licenses and customer feedback before making your final decision.
Once you have found a suitable online casino, here's a step-by-step guide on how to make your deposit:
Head over to the casino's Cashier/Banking/Deposit/Payment Methods page
Find the Bancontact logo and click on it
Enter your Bancontact login details when prompted
Enter your desired deposit amount
Confirm the payment through the app
The money will arrive in your casino balance soon!
The process of withdrawing via Bancontact is similar to depositing. The two procedures are nearly identical, with some minor differences in how the credentials are entered. Nevertheless, there's not much to worry about since the operator will guide you through the process. One notable advantage of using this service for withdrawals is its speed! Unlike other comparable services, this one's withdrawals are instant. Once the online casino approves your withdrawal request, you can expect to see the money in your account within a matter of seconds.
Coverage and Restrictions
As previously mentioned, Bancontact is exclusively available to users in Belgium. The service was initially launched to simplify transactions for locals, and it has undoubtedly achieved this objective and more! Since then, the service has made some expansion efforts, reaching a few other European countries. These include Germany, Austria, and the Netherlands.
Of course, international users may be disappointed by this limitation. Unfortunately, we don't have any good news to try and lift their spirits. The service has been around for a long time, and it doesn't seem to have an interest in expanding too far beyond Belgian borders. If you're hoping to give it a shot, it's best to look for similar alternatives available in your region.
Fees and Additional Charges
Let's start with something positive. Bancontact is a free service. While the solution itself doesn't charge any fees for transactions, it's important to note that additional charges may be incurred by the customer's bank or the merchant. These charges could be in the form of foreign transactionfees, processing fees, or currency conversion fees, and they can vary depending on the bank and merchant policies. It's always best to check with your bank or the merchant for any potential fees or charges before using the solution to avoid hefty fees.
Accepted Currencies
It probably won't surprise you to learn that Bancontact transactions are processed in euros, which is the official currency of Belgium. While some merchants and banks may accept other currencies, they usually convert them to euros before processing the transaction. Knowing this, it's essential to have sufficient funds in euros when using the service to avoid any issues with the transaction. It's also important to note that currency conversion fees may apply, and it's best to check with your bank or the merchant for any potential fees before using the solution.
Customer Support
Bancontact offers Customer Support through various channels to help users with any queries or issues. You can contact the solution's Customer Service team via email, phone, or through an onlineform on its website. The Customer Support team is available on weekdays from 9 AM to 5 PM and can assist with issues about transaction inquiries, payment disputes, and technical difficulties. Additionally, the service has a comprehensive FAQ section on its website, which provides answers to common questions about its use. Overall, the solution provides reliable and accessible customer support, ensuring a smooth user experience for their customers.
Conclusion
In summary, Bancontact is a reliable service that offers a quick, safe, and user-friendly payment solution for customers. Its wide usage in Belgium reflects its efficiency, making it a practical payment option for both consumers and businesses. Still, the method's limitations become evident in the online gambling industry, as your options are limited to a small selection of local online casinos due to its regional operations. What's more, the solution's exclusivity to Belgium and a few other European countries means that individuals outside these areas can't enjoy what it brings to the table.
FAQs
Is Bancontact safe?
Yes, Bancontact is a safe payment method. The service utilizes secure encryption technology to protect your personal and financial data during transactions. Additionally, the service is regulated by the National Bank of Belgium and is subject to strict data protection laws.
Where is the service available?
Bancontact is primarily available in Belgium, and it's one of the most widely used payment methods in the country. Recently, the service has also expanded to other European countries, including the Netherlands, Germany, and Austria.
Do I need an account to use Bancontact?
No, customers don't need to create an account to use Bancontact. Users can make purchases using their Bancontact debit card, and the service is automatically activated when the card is issued. If you want to use the Bancontact online service and pay conveniently through your phone, however, you will need to set up an account and link it to your card.
Is the service instant?
Yes, Bancontact transactions are processed instantly.
Does Bancontact have fees?
Bancontact itself doesn't charge any fees for transactions. However, additional charges may apply, such as foreign transaction fees or processing fees, which depend on the customer's bank or the merchant's policy. We recommend checking with the bank or merchant for any potential fees before using the service for transactions.
SHOW MORE
&nbsp
Online casinos accepting Bancontact as a payment method
Loading...
There are no available casinos for requested criteria.

We're showing casinos that accept Bancontact restricted by your country. To remove that condition click here
Something went wrong. Please try again later.