Multibanco Online Casinos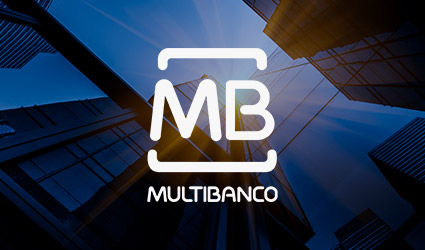 As an online casino player, you have a myriad of payment methods to choose from, but if a Portuguese player, make sure you stick with MultiBanco. This is the nation's most popular and most used payment solution and for a reason. It is the Portuguese interbank payment network that allows users to perform all kinds of transactions through their local banks. The solution has been operating for years and that's why it has the credibility and reputation to earn users' trust. As such, it is a solution that is chosen over others by Portuguese players across online casinos and offered by international online casino operators targeting players from the country. What is MultiBanco and why choose it as your online casino payment method?
About MultiBanco
In the mid-1980s, top Portuguese banks decided to team up and design an interbank payment network that we know today as MultiBanco. It is implied in the name, but this is a collective of banks calling themselves SIBS (Sociedade Interbancária de Servicios), which created the most prominent network in the country that still works at full steam, and is responsible for about 4.5 billion transactions a year.
With more than three decades of existence, the network has grown immensely but continues providing innovative services that would facilitate the lives of millions of people in Portugal, and of course, businesses. The SIBS Group started off small, with only 9 ATMs installed in the two largest cities, Porto and Lisbon, but today, there are 12,000 ATMs all across the country's borders, as well as over 270,000 APTs, for easier and faster transactions.
The network continues facilitating the lives of Portuguese users by making their everyday transactions more convenient than ever. The MultiBanco system has evolved immensely, offering users an ever-increasing range of functionalities and products, including transfers, payments, queries and all kinds of cards and vouchers users can get issued with by their local banks.
About the banks…
….27 of the leading ones are member banks. So, if interested in using the solution, you'd have to have an account with at least one, to successfully use all of its services, including the MB Phone, MBSPOT, MBNET, and MBWAY. The SIBS continue to work hard to offer better services through the network, not only in the country but also across borders. In fact, the network is internationally recognized and present in 11 other countries in Europe and Africa and is one of the largest payment processors.
Therefore, it goes without saying, considering its popularity and credibility in the country, that MultiBanco is the leading payment method across Portuguese online casinos, or international online casinos catering to Portuguese players. If interested in using it, make sure you stay with us, as we'll inform you on how to get started with it and use it to make the smoothest deposits and withdrawals with it.
How to Start Using MultiBanco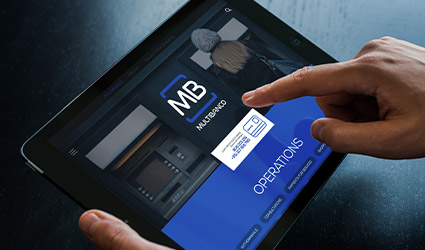 Depending on the services you'd like to use offered by the network, you would need to go through different getting started processes. However, we will mention the most popularly used services, the transfers and the cards/vouchers. Now, you should know that the first precondition you need to meet is to have a bank account with at least one of the 27 leading Portuguese banks in order to use its services.
Considering all major banks are members of the SIBS, you probably already have an account with at least one. If in any case, you don't have one, you'd need to go to the nearest member bank and open your account.
As soon as you do, you can start making transfers with ease. Or, if you wish to use a card/voucher to make transactions across online casinos, visit your bank and request one. The MultiBanco ATMs accept American Express, Maestro, VISA Electron, VISA and MasterCard, so choose any of them and apply for it at your local bank. After you get issued with one, you'll be able to make smooth transactions.
As far as vouchers go, you can go to MultiBanco's official website, select the Vouchers option and select the brand you'd want to go with, for instance, Paysafecard. Select the desired amount, make the purchase and you'll get a receipt with a voucher code you'd need to use on the desired platform, or in our case, an online casino.
As said, you have many options to transact online through the network, so as a Portuguese player, you can explore them all by visiting your local bank. We mentioned just the ones that are most frequently used across online casinos. Speaking of, let's see how you could use the solution to make swift deposits and withdrawals with it.
Depositing and Withdrawing with the Solution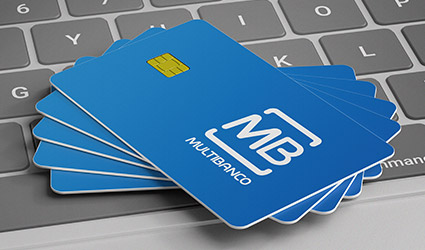 As you would assume, considering how easy it is to get started with the solution, depositing and withdrawing with it would be as easy. You'd need to choose whether you'd want to pay through your bank account directly or using a card/voucher (or any other option available to you as a Portuguese player, for that matter). But first, you'd need to choose a proper casino to join which accepts the solution. Do your search on Google, and you'll see that hundreds of international online casinos catering to Portuguese players accept it. Decide on the perfect one for you and register your account with it.
To make a deposit with MultiBanco, you'd need to do the following:
Visit the casino's Cashier/Banking/Deposits page.
From the offered payment methods, select MultiBanco by pressing its logo.
In the pop-up window, enter the needed bank account/card/voucher info.
Specify how much you'd like to top up your online casino balance.
Confirm the transaction and watch the money arrive instantly!
Similarly, you can request withdrawals through the network. You'd basically need to go through the same steps we just described, only this time, specifying how much you'd need to cash out. After the casino checks your request, it will make sure to send the money to your bank account, in no time.
However, you should bear in mind that not all casinos will accept the solution for cashouts. You must check with the casino first or contact its Customer Support, to be certain if withdrawals are an option.
Coverage and Restrictions
Even though launched in Portugal and primarily serving Portuguese people, as mentioned, the network has gone international, being offered across 11 other countries.
Some of these countries are Angola, Poland, Romania, Algeria, and Timor.
Others are Spain, Malta, Luxembourg, Kazakhstan, Bulgaria and Sao Tome and Principe. The services offered are restricted in each of these countries, so if a player from any of them, make sure you do your research and discover more about the functionalities and products available in your country.
Fees and Additional Charges
Considering this is a network consisting of the leading Portuguese banks, designed to facilitate people's banking, no fees apply when transacting through it.
This is a system that allows for the most cost-efficient transactions. The only charges that you might come across are card-related fees, and these might be charged by your chosen online casino or another third party.
Accepted Currencies
This is a Portuguese payment method, so it goes without saying that the euro is the default currency. Thanks to that, you won't need to pay any conversion fees.
Since you'll be using your bank account to perform transactions, your transactions will be in euros. If you wish to use a foreign currency, you will be able to, but for the cost of a currency conversion fee.
Customer Support
MultiBanco's Customer Support service is at your disposal 24 hours a day, 365 days a year. You can rest assured that you'll get the assistance you need, regardless of whether you have a general question, or your card has been stolen or lost, regardless of whether you're a Portuguese user or from any of the other countries that can use its services.
Portuguese phone lines to contact are 217 918 780 and 808 201 251, while the international numbers are (00 351)217 918 780 and (00 351)217 813 000. By visiting the Contact Us page, you will also find an on-site contact form, where you could leave your name, email and phone and your message, and wait for the Support team to respond via email.
Of course, the casino's Customer Support representatives are there to help you out with the depositing/withdrawing process, too. You can contact them via various communication means, usually Live Chat, email and phone line.
Conclusion
If you're a Portuguese player, look no further, as you've found the perfect payment method for you, to use across numerous online casinos. This is a leading payment provider in the country, so you can rest assured that your transactions will be safe, fast and convenient. You'd need to pay no fees, not even currency conversion fees, as you can use your native currency, the euro. You can make both deposits and cashouts with it, and withdraw your winnings at the nearest ATM! What else can one ask for? So, if you still haven't deposited with it, make sure you do! You'll be surprised by how convenient your online gambling experience will be with it!
FAQs
Is the official website available in many languages?
No, not really. In fact, the official website is available in Portuguese only. Thankfully, Google gives you the Translate to English option, to translate the site if you're not speaking Portuguese and you're from a different country.
What security measures are implemented by the network?
SIBS has ensured to implement the necessary measures to prevent the loss, alteration and unauthorized treatment or access of personal data in accordance with the provisions of the RGPD. Plus, it implements the toughest cyber security measures and all data transfer is encrypted, so you can rest assured that your sensitive details will be completely safe with it.
How can I be certain that MultiBanco is accepted at my chosen casino?
You can take a look at the bottom of the casino's homepage or on its Banking page, to check whether MultiBanco's logo is there. Then, you can also contact its Customer Support to find out whether the solution is accepted for both deposits and withdrawals.
How many casinos approximately accept MultiBanco as a payment method?
Without a doubt, you'll find at least a dozen top online casinos that are catering to Portuguese users and accept the solution, but you can rest assured there are many more to explore.
Is there an app I could download to access the network faster?
If you're using the MBWAY product, you will be able to download an app for both Android and iOS users. To find out more about this product, visit the solution's official website.
SHOW MORE
&nbsp
Online casinos accepting Multibanco as a payment method
Loading...
There are no available casinos for requested criteria.

We're showing casinos that accept Multibanco restricted by your country. To remove that condition click here
Something went wrong. Please try again later.