Online casinos accepting players from Algeria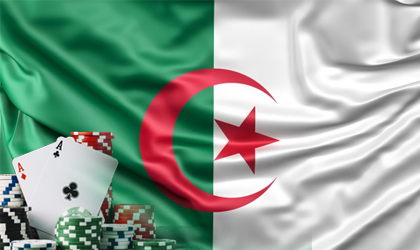 When countries decide to ban and make gambling illegal, they usually do it for a reason that cannot be ignored. Either the citizens have suffered enough from it, or for religious reasons. And while the former can be put under control and monitored, the latter cannot be changed for whichever reason.
Algeria is one such country where religion prevents it from regulating and legalizing gambling ever. As an Islamic country, where 98% of the population are Muslims, Algeria forbids all forms of gambling.
The Islamic religion…
… and its law says that Muslims must earn for a living by serious, honest work, and must never indulge in activities where one can gain something by putting no effort in it at all, such as gambling.
But the country also has legislation that forbids gambling, just to make sure the citizens never get tempted to participate in gambling. Therefore, gambling in the country is banned from both religious and legal reasons.
Land-based casinos…
… that exist in the country, are strictly in the tourist regions and only available to tourists. Algerian citizens found in a casino are punished and prosecuted by the law. Speaking of the law, Article 222 of the Algerian Family Code 1984 strictly forbids card games, board games, gambling and all games of chance. Therefore, anyone found even remotely connected with gambling in the country receives proper punishments by the authorities.
The reason for this prohibition, therefore, lies not only in the legal grounds but also in the addictive nature of gambling. It is considered just like drinking, so it is compared with alcoholism. When gambling or drinking, a person neglects their responsibilities to the Creator and society. 
What's strange in Algeria is that, despite the rigid legal and religious law that forbid all games of chance, the lottery is not considered part of it. There is a solitary operator in the country, Pari Sportif Algérien (PSA) which runs the National Lottery, but in addition, offers instants, betting on sports and draw/passive.
Algerian citizens…
… therefore, have access to two main lottery games, Lotto Erriadhi and Lotto Mohtaref. The former requires players to match seven numbers in a 35-ball game, while the latter six numbers in a 49-ball game. And while, naturally, you would wonder how is this even possible, you should know right away that all the profits the PSA gets distributes them to the fullest to people in need and charities.
Best Online Casinos for Algeria
Casino
Highlights
Cashout
Bonus
Loading...
There are no available casinos for requested criteria.
Something went wrong. Please try again later.
Legal Online Gambling in Algeria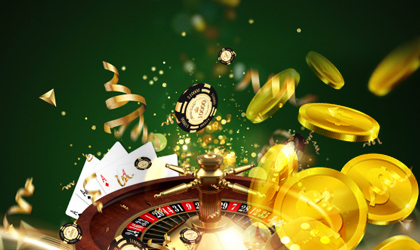 As you would assume, online gambling in Algeria is also illegal and forbidden. But not only that. Being a country with low internet penetration, Algeria provides its players practically no chance to even attempt to gamble online.
However…
… Algerian players still find ways to access online casinos. What's more, even though both the legal and religious laws forbid all types of gambling, there are no reports on whether some online casino players were ever caught gambling and whether they were ever punished for their actions.
One thing is for sure: the authorities must have suspected it since they introduced internet censorship in 2010. The censorship was intended for blocking mainly online radios, political sites and blogs, so it is not really clear whether and which online gambling sites were blocked, as well.
The legislation was proposed…
… to outlaw VPN use, however, it has not been passed yet. Therefore, Algerian players still have the chance to play at international online casino sites, as long as they manage to get access to them.
And while some sites may be blocked, others are totally available to Algerian players. Sure, players won't ever experience all-inclusive online gambling in their own country, regulated and legal gambling. However, they could still rely on some trustworthy international operators to try their luck online at their own risk.
Algeria Online Casinos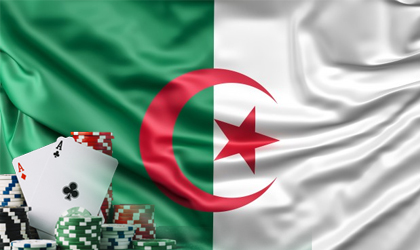 Even though it is highly unlikely for Algeria to ever legalize and regulate gambling, due to legal and religious reasons, Algerian players can still find ways to enjoy safe and secure gambling online. And while they might think that they wouldn't be able to get player protection at these sites, they would be really wrong.
International online casinos…
… as the name implies, offer gambling services to players from all around the globe. As such, they have implemented all the necessary measures to keep players' data safe and their money secure while they're playing at their websites.
Moreover, they have made sure to provide global players with all kinds of currencies and payment methods so that they would experience no issue when playing at online casino sites.
To make their gambling time more exciting, these sites offer international players all kinds of reward programs and promotions, so that they could be able to play with freebies.
Safety first…
… though, is every top online casino's motto. To ensure players confidential data is perfectly safe, operators use firewalls and SSL encryptions to secure the communication from the player's device to the casino's servers. Great SSL encryption providers Algerian players can trust include SECTIGO (formerly COMODO), DigiCert, Thawte, GeoTrust and VeriSign.
In addition…
… since they don't have their country's back when it comes to online gambling, Algerian players have to find online casinos that are properly regulated by at least one jurisdiction. In the history of gambling, the UK has always stood up as a country where gambling is embraced and strictly regulated. The UK Gambling Commission has the responsibility to monitor, punish, advise operators on how to preach responsible gambling. It has the exclusive rights to grant and revoke licenses to those operators that deserve it. Other trusted jurisdictions include Sweden, the Isle of Man and Malta.
Casino
Slots
Roulette
Blackjack
Video Poker
Rating
Loading...
There are no available casinos for requested criteria.
Something went wrong. Please try again later.
Games at Algeria Online Casinos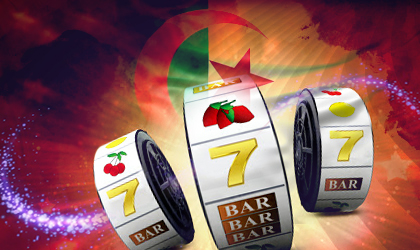 When an Algerian player goes through potential online casinos to join, they should also take into consideration the game collection offered at these casinos.
Since most Algerian players have never played online casino games, choosing an online casino to join could be a really difficult job for them, especially when it comes to games.
Software developers today…
… offer so many different games categories filled with hundreds of games. So, for the untrained eye, that many choices may be overwhelming. However, as they get access to an online casino, Algerian players should know that they will eventually overcome that overwhelming feeling and would like to try as many online casino games as possible.
Therefore…
… players should look for online casinos that offer games from at least the following categories of games:
Luckily for them, most top-notch online casinos offer games by all of the above categories. They want to make sure their international fan base gets a huge choice of games to match their preferences.
For instance, Microgaming, one of the world's leading developers releases games in all of these categories, except sportsbetting. BetConstruct, on the other hand, provides sportsbetting, but also many types of online casino games and poker. While NetEnt specializes in slots and releases new titles almost every week, it has also started creating really attractive Live Dealer games, too, in addition to other game types. So does Playtech and many other developers providing games for these international online casino sites.
The Best Live Casinos in the
Best Reviewed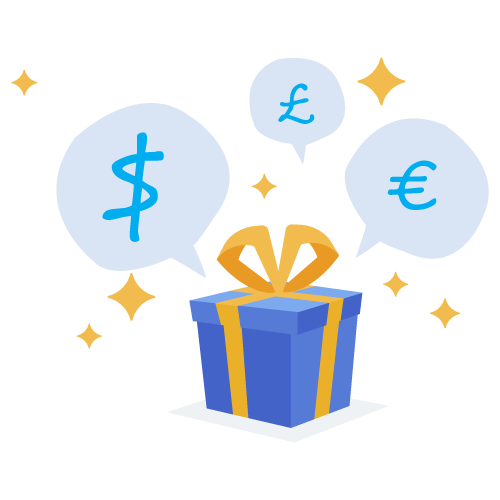 Casino
Rating
Interesting Games
Highlights
Casino Bonus
Loading...
There are no available casinos for requested criteria.
Something went wrong. Please try again later.
Mobile Betting
The moment online casinos became available on mobile devices, the mobile gambling activities spiked. People saw how great it was having the chance to play their favourite online casino games on the go, and started gambling outside of their home, wherever they could get their devices connected to the internet.
Statistics show…
… that more than half of the gambling traffic comes from mobile gambling. People love the fact that the games are now optimized for mobile play and fitted to any screen, and make use of that advantage to gamble wherever they are.
When it comes to Algerian players, as long as they have a smartphone or a tablet, and they managed to create an account at a certain online casino, they can also play on the go.
Given the restrictions…
… though, they should be very careful when it comes to gambling in public. But mobile devices give them the privacy they need since no one can actually see what a person is doing on their phones or tablets unless they get a closer look.
All international online casinos are available for iOS and Android devices, and some have even developed dedicated apps for players to download if they want to. But even if they don't, there are so many Android casinos and iPad and iPhone casinos they can enjoy via any browser available on their devices.
Algeria Online Banking & Casino Payment Methods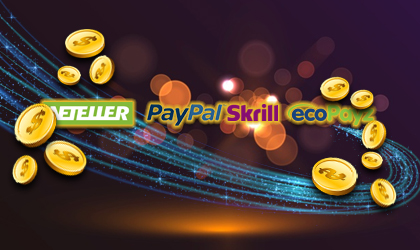 Even though the law on VPNs and all the blocking has still not been passed nor enforced in Algeria, players should be extremely careful when playing at online casinos as to not raise any eyebrows. One huge problem they could encounter in this sense is transaction processing.
If the authorities were to notice players were gambling online and receiving money from offshore companies, they would immediately take actions to shutdown such activities.
Therefore…
… Algerian players cannot use any payment method that would be connected to their Algerian bank accounts. This means that credit cards, bank transfers and debit cards would be off-limit for these players.
But there's still hope. There are many online payment methods players can use to gamble online, without anyone noticing. eWallets are the perfect example. An eWallet is the intermediary, the middle man, the link between you, your bank and the casino. When you wish to deposit at an online casino, you need to first register an eWallet account, and make a transaction from your bank account to your eWallet account. From there, you can use that money for depositing at an online casino. The process is vice versa when it comes to withdrawals, but still, transactions via eWallets are untraceable by authorities.
Some of the best eWallets that are used for online gambling today are:
FAQs
What is the age limit for joining an online casino?
- The minimum gambling age in most online casinos is 18. However, bear in mind that there are online casinos where the age limit is 21 years or more.
Do online casinos explain how to use eWallets to gamble?
- Sure. In addition to the list of payment methods available at online casinos, there is always an explanation in terms of use, limitation and available currencies.
How to know whether the games in online casinos are random and fair?
- Each software developer and each operator must have the games tested by third-party auditing companies. Respected auditors include eCOGRA, TST and iTechLabs, among others. Seeing their logos at the end of the homepage is a guarantee that the games are fair.
How long will it take for the withdrawal to get from the casino via the eWallet to my bank account?
- After the casino approves the transaction, the money is instantly transferred to your eWallet account. From there, the money travels to your bank account, and this could take anywhere between 24 hours to 7 business days.
Which browsers can I use to access online casinos via my smartphone?
- Virtually any browser. Online casinos today are available cross-device and cross-browser, but if there's an exception of this rule, the casino will inform you of it.
Must I download software to play at an online casino via my tablet?
- Not necessarily. Usually, online casinos leave it to you to decide whether you'd like to play via a browser or an app.
How to know whether an online casino I like accepts Algerian players?
- There is usually a list of restricted countries in the Terms & Conditions section of the casino's site. If you cannot find information there, check the Frequently Asked Questions page. Or, contact the Customer Support directly. Or, you can just try signing up and see whether the casino will accept your application.
Can I find an online casino in Arabic?
- Sure. There are plenty of online casinos that offer their sites in Arabic, but you would be glad to hear that the majority of casinos offer French, too. Considering French is widely used in Algeria, you could play using it at online casinos.
Could I find an online casino that accepts Algerian dinar?
- This would be a rather difficult, but not a hopeless mission. Many online casinos allow gambling with all currencies, the Algerian dinar included, but you'd have to search for a while to find such casinos.
Will I be able to claim bonuses at international online casinos?
- Sure, why not? You would be a normal, global player that has all the rights to claim bonuses. Unless otherwise stated by the casino, you could claim any offer you wish to play with at the online casino.