Deposit/Withdrawal via telephone Online Casinos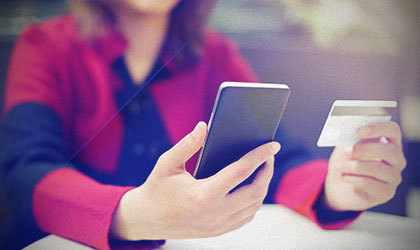 One of the easiest ways to play across online casinos is by making a deposit/withdrawal via telephone. We're all using mobile phones to access online casinos, so why even bother using other payment methods when you could use your mobile device to complete an online casino transaction? The solution is right there, at the tips of your fingers, so if you're interested in knowing how to do it, continue reading as here you'll learn to do so. Why use deposit/withdrawal via telephone as your payment solution across online casinos?
About Deposit/Withdrawal via Telephone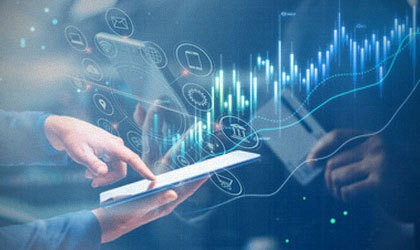 Deposit/withdrawal via telephone is one of the easiest and most convenient ways to make online casino transactions. Today, we are using our mobile devices for everything; we literally depend on them for our everyday tasks. We use them to send out emails, and messages, keep in touch with friends via social media, write down notes like to-do lists and whatnot. But, we can also use them to make all kinds of payments and purchases with them, too.
While today we have mobile devices to make transactions with, in the past, people were using regular telephones and it still worked. What happens is, the payment, meaning the transaction, is added to your end-of-the-month phone bill by your phone service provider, regardless of whether you're using a regular or a mobile device. With mobile phones, you can even use your credit to make the payment, provided you're using a prepaid package. So, no matter if you're a postpaid or a prepaid user, you can still use your device to make transactions, thanks to your phone service provider.
Therefore, since you can use them for all kinds of payments and purchases, across online casinos,  you can make deposit/withdrawal via telephone. Throughout the years, many mobile pay-by-phone payment solutions have been introduced, intermediary services that would facilitate the entire process, like Boku, Siru, Payforit and even Zimpler. Thanks to them, you won't need to create any special accounts with banks or other payment processors, but you just need to request a payment via your mobile device, and voila, the transaction will go through and be added to your monthly phone bill or deducted from your prepaid credit.
The best part about using this solution is the fact that you don't need to have a bank account or use a credit card across casinos. If you're one of those players that don't want to share sensitive banking details with the operators, this is the perfect solution for you. With it, you can even join casinos that don't accept credit cards, and you'll still be making secure and safe transactions and start playing your favourite games right away.
If interested in using this method for online casino transactions, make sure you keep on reading. Here, you'll discover how to do it and which online casinos accept the method, to explore your options and find the one suited for you to join.
How to Start Using Deposit/Withdrawal via Telephone
Since everyone is using mobile devices nowadays, we'll skip explaining how the procedure went in the past when regular phones were used, and we'll continue by taking you through the procedure for mobile devices.
First, we should emphasize the fact that by using deposit/withdrawal via telephone across online casinos, you'd be in control of your bankroll and your spending habits. You'll never spend more than you can afford, and you'll be more observant of your online gambling spending habits, especially if you're using a prepaid package.
Now, we can continue by explaining the ways in which you could make a deposit/withdrawal via telephone. You can either use the pay-by-phone option or send an SMS with the needed transaction details. To use the former, you'd need to join a casino that offers a pay-by-phone solution, with its logo displayed on the accepted payment methods list. With the latter, you can just send your SMS and the phone service processor will do its thing.
To use the pay-by-phone, you'd need to enter your phone number and specify how much you'd want to be transferred and the money will immediately arrive on your casino balance, even though the amount will be added to your monthly bill later. The phone service processor will credit the funds in a matter of seconds. If using a prepaid package, it will immediately be deducted from your remaining credit. If you're using SMS, the message needs to contain details as requested by the casino, including, of course, the amount to be sent. From there, a payment processing service will ensure the transfer between your phone service processor and the online gambling operator is successful.
Depositing and Withdrawing with the Solution
Before you decide to make a deposit/withdrawal via telephone, you'd need to look for online casinos that actually accept the method. Some options you have here on our site are Jackpot Capital Casino, Rich Palms Casino, and Fair Go Casino. You can consider these as decent candidates or look for other options on your own. While there won't be that many casinos offering it, you'll still find a nice number of casinos to explore.
To make a deposit/withdrawal via telephone, you'd need to do the following:
Go to the online casino's Payments/Deposits page.
Look for the Deposit/withdrawal via telephone logo on the accepted methods list, and press it.
Enter the needed details, such as your mobile phone number and the amount you'd want to be transferred.
Confirm the transaction.
In mere seconds, the funds will arrive on your online casino balance.
Sadly, of course, as you would imagine, cashouts are not an option with this solution. That is unless you've managed to make some kind of a deal with the phone service provider to add funds to your postpaid bill to somehow deduct it later in your monthly bill. Or if using a prepaid package, to add the funds to your remaining credit.
That being as highly unlikely as it is, since there is no account to send the money to, the casino won't get a return address, hence, you'd need to look for an alternative option for withdrawals. Check out some of the mobile payment providers, if interested, which ask you to create some sort of an eWallet account, where the casino would be able to send your winnings to.
Coverage and Restrictions
Most countries across the globe, if not all, offer at least one phone service processor which allows mobile payments and ensures to facilitate them. Therefore, we can safely say that this is a global solution you could use regardless of your country of residence.
As far as restrictions go, if you're using an intermediary service, their service is restricted to certain countries. For instance, Boku is accepted in over 60 countries, including Italy, Japan, the US, Spain, Australia and Germany, to name a few.
Siru, for instance, is only available in Malta, Sweden, Norway, Finland, the UK, the United Arab Emirates and Hong Kong. Therefore, make sure you check their availability before you decide to go with one or another.
Fees and Additional Charges
Mobile phone service providers charge fees for facilitating a transaction for you. These fees used to be crazy in the past, but today, they are around 10% of the amount sent.
The facilitators we mentioned, like Boku and Siru, do not charge added fees, nor do casinos, for that matter. Therefore, if interested in the charges, make sure you get more details from your service provider.
Accepted Currencies
You should not worry when it comes to accepted currencies, since as long as you have at least one phone service provider that you can use to make a deposit/withdrawal via telephone, you will be able to use your native currency.
This means that as long as such a solution provider exists in your country, your county's currency will apply to your monthly phone bill or credit. Therefore, regardless of whether your local currency is the US dollar, the UK pound/sterling, the Norwegian krone, the Swedish krona or any other, you'll be able to use it.
Customer Support
All phone service providers offer Customer Support. The best part is, you get to get in touch with them via phone (pun intended)! Usually, you get a specific short toll-free phone number to call, and then press a few buttons on your device to speak with an agent. But most providers also offer Support via email and Live Chat.
If you're experiencing problems with your deposit/withdrawal via telephone, you could always try the casino's Support team, too. Casinos that offer this method have a special team at players' disposal to handle mobile payments. The team is ready to assist you with any type of problem you might be experiencing, so do not hesitate to contact them.
Conclusion
Making a deposit/withdrawal via telephone is the wisest thing to do in case you're not really into sharing sensitive card and bank details with your casino operator. It is a pretty convenient way to make transactions, too, since all you need is your mobile phone device that you're already using to access the casino anyways. You just need to choose a casino that offers a deposit/withdrawal via telephone as an option and enter the needed details to complete the transaction. All countries offer at least one such phone processing service, hence, all currencies are offered, including your native one. So, in case you still haven't tried it, make sure you do, and you'll see how easy and fun it is to use.
FAQs
Will I be able to claim bonuses if making a deposit/withdrawal via telephone?
Sure thing, why not? The solution works like any other, so first find a casino that offers it, then upon deposit, claim a bonus and then proceed to make the transaction. You'll be able to claim any bonus you want unless otherwise specified.
Which are some of the alternatives I could use to make a withdrawal?
Well, we mentioned eWallets, but in case you wish to use a more next-gen solution, you can always choose crypto. Most online casinos offer cryptocurrencies for withdrawals, so you should have no issues there. If you wish to stick to cash, but you still wish to keep your bank account and card details away from operators, then you have plenty of other options like money transfer services.
What if the deposit I made doesn't show on my monthly phone bill?
The provider will sure add the deposit to your monthly phone bill, have no doubts, but what might have happened is you might have deposited towards the end of the month and the billing period might have ended. In that case, the deposit will be charged to the next month's bill.
How can I be certain this is a safe way to deposit?
Considering you'll never be sharing any personal, bank account or card details with the operator, this is, in fact, one of the safest ways to make a deposit at an online casino. The only thing you're sharing is your phone number, and worst-case scenario, you'll be getting news and promos on your phone by the casino. Nothing bad could happen to your funds.
Is it possible for the transaction to fail?
Yes, if you're using a prepaid phone. In that case, if you didn't have sufficient money on your remaining credit and you requested a deposit anyways, the transaction will fail.
SHOW MORE
&nbsp
Online casinos accepting Deposit/Withdrawal via telephone as a payment method
Loading...
There are no available casinos for requested criteria.

We're showing casinos that accept Deposit/Withdrawal via telephone restricted by your country. To remove that condition click here
Something went wrong. Please try again later.