Online casinos accepting players from Myanmar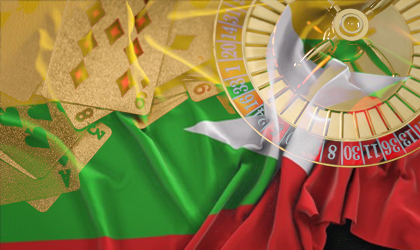 Ever since gambling first appeared online, we hear stories about countries legalizing it and allowing their citizens to gamble on the internet with no limits. But, we also know that some countries, despite the trend, remain rigid and keep their bans on gambling, and completely disregard the possibility of ever legalizing online gambling. 
Myanmar… 
… is a country in South Asia that used to be known as Burma. It is a country that has banned gambling and is considering it completely illegal. That is, for its citizens. Tourists that visit its cities are allowed to gamble, and in fact, there are several land-based casinos they can visit in the country.
The only legal form of gambling…
… in the country, where its citizens can participate in, is the Myanmar Lottery. As you would presume, Aungbarlay (the Lottery) is a state monopoly, introduced back in 1938. It is drawn monthly, and it is a great source of income for the government, generating over $30 million per year. The Ministry of Finance's State Lottery Department administers the draws. The lottery is taken that seriously, that the lottery tickets are actually printed at the same location, the same place where the country's passports and money are printed. 
But, apart from the lottery…
…theMyanmaresepeople have no other option for gambling. However, as far as illegal gambling goes, the country has never made any arrests. There are no reports of people being arrested for being caught gambling, therefore, the situation is not as tough as it seems. When the dictatorship ended in 2011, the country was taken over by former military officers, but even that government hasn't taken any serious measures against people who were being caught gambling. 
As far as the options for tourists go…
… the casino legalization was passed in 2018. In 2019, Myanmar was on track to legalize it for all visitors in order to boost the country's revenue. Today, citizens cannot, but Myanmar tourists can definitely enjoy land-based casino gambling. 
Best Online Casinos for Myanmar
Casino
Highlights
Cashout
Bonus
Loading...
There are no available casinos for requested criteria.
Something went wrong. Please try again later.
Legal Online Gambling in Myanmar
As you would assume, online gambling is not legal in Myanmar, as well. The laws for banning land-based gambling extend to online gambling, too, so the citizens of the country are not allowed to gamble on the internet. 
The thing is, though…
… just like with land-based gambling, the citizens are not prosecuted for gambling online. There are no reports from the country of any player ever being prosecuted or arrested for online gambling. As a matter of fact, many offshore online casinos accept Myanmarese players. But, should domestic online casinos appear, they do get fines. Therefore, the ones that are fined are the ones that offer online gambling services, not the players. There was a news piece in 2018, where the government warned private telecom firms that if they break the rules and offer online gambling services to players, they will be shut down without a warning. 
The only legal form of online gambling…
… in the country is the eLottery. The national lottery does offer its services online, so players buy tickets for it both in land-based authorized outlets and online. But any other form of online gambling was and continues to be considered illegal. Although there were some attempts to regulate and legalize some forms of online gambling in the past, to this date, it does not seem like there will be any progress in this aspect, not at least in the near future.
Myanmar Online Casinos
Offshore online casinos…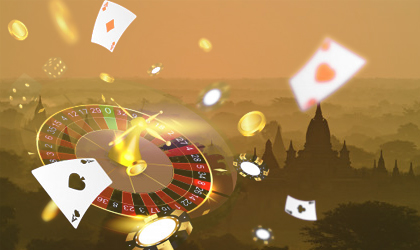 … as mentioned, do allow Myanmareseto gamble at their sites. However, you won't find an online casino licensed and regulated by its government. There is no regulation in place, no online gambling laws, no authority to oversee online gambling operations since online gambling is still illegal. But those interested in gambling online can still access international online casino sites and gamble there.
Players from Myanmar…
… are not limited when it comes to the choice of online casinos they can join. The question is, are they safe at these international online casino sites? Well, they actually are. Most international online casinos have a license to operate by at least one, if not more, respected jurisdictions. They can gamble online across sites licensed by regulators like Gibraltar, Alderney, the UK, Malta and Sweden, and not worry even for a second about their safety across these sites. 
Moreover…
… these online casinos implement the strongest security measures, such as the latest SSL encryptions and firewalls that protect any player's personal and financial details. Add to that the fact that these sites care about the fairness and randomness of the online gambling experience they offer, and they are certified by eCOGRA, GLI,  and TST, for instance, to prove that they are offering completely legit services. These certificates mean that the sites have been tested and approved for fairness and randomness by accredited third-party auditors. It means the games they're offering are running on a Random Number Generator, and provide only fair and square results. 
Therefore…
… if you're a Myanmarese player, interested in joining international online casinos, just make sure they have at least one of the mentioned licenses and certificates and you won't need to worry about your safety. Those are casinos where players from all across the world are treated equally with respect and are offered a safe online gambling environment. 
Casino
Slots
Roulette
Blackjack
Video Poker
Rating
Loading...
There are no available casinos for requested criteria.
Something went wrong. Please try again later.
Games at Myanmar Online Casinos
Sure, lottery and eLottery are your options in the country, but if you want to experience a real gambling play, you should check out the games offered across international online casino sites. You'll be blown away by the choice of games you have at your disposal. 
The online gambling industry…
… at a global level, has improved a lot, so today, you won't only find classic casino games across online casino sites. No, you will find all kinds of innovative, fun and rewarding games to try out. Sure, blackjack, roulette and poker will be your options, but you'll also get to try out unique games like the following:
As you can see, software developers that create these games have gone far and beyond, crafting games that would combine several types, and providing players with next-level gaming. Some of the names that create such games include Big Time Gaming, BetSoft, Quickspin, Play'n GO, Yggdrasil and NetEnt. These are the types of developers that continuously develop and release new games, so you can rest assured that you'll be showered with choices each time you join your favourite online casino. 
The Best Live Casinos in the
Best Reviewed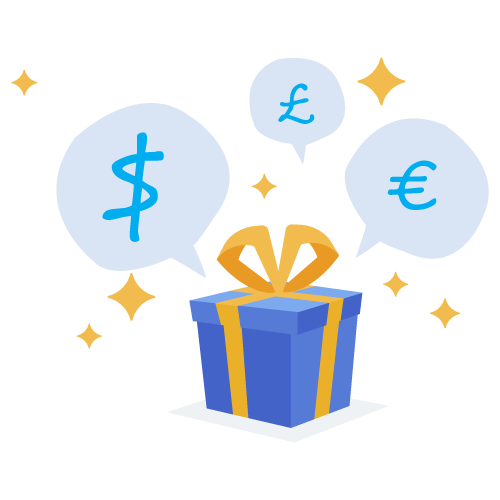 Casino
Rating
Interesting Games
Highlights
Casino Bonus
Loading...
There are no available casinos for requested criteria.
Something went wrong. Please try again later.
Mobile Betting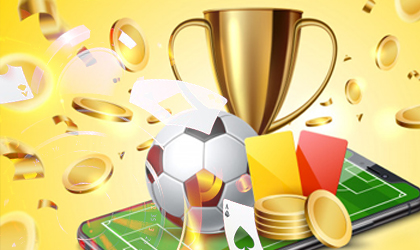 Even though online gambling is illegal in the country, as we stated, players still have access to international online casino sites. And these sites can be accessed via any desktop and mobile device. 
Mobile gambling is on the rise…
… all across the globe. Players are given the chance to play all of their favourite online casino games on their mobile devices, be it Android or iOS-powered smartphones and tablets. Therefore, as a Myanmarese player, should you access international online casino sites, you'll get the chance to take your online gambling on the go. 
The truth is…
… you can even download an app on your mobile device, to reach your favourite games even faster, in just a few simple taps. Therefore, you can enjoy your games wherever you are, whenever you want, in an instant. Mobile games are a thing today, so you should not be worried about the availability of your favourite games on mobile devices. Developers are creating the games in HTML5 to be perfectly playable across all devices, and operators are making sure to optimize their sites for mobile use. 
Myanmar Online Banking & Casino Payment Methods
Although we said that Myanmareseplayers can access and play at international online casino sites, we should mention they should do so cautiously. Even though the government has not prosecuted players for gambling online to this date, you should be careful about the real money wagers you place across these sites. More precisely, about the payment methods you're using to place these wagers and cash out any winnings you make. 
Credit cards and bank transfers…
… should be your last resort or any other type of payment method directly tied to your bank account. You are probably better off such payment methods which can register any online casino payments on your statement.
You better stick with solutions…
… that do not require bank details sharing, like prepaid cards or eWallets, or even cryptocurrencies. These are solutions which require little personal information about you and no bank account details. You just need to create an account with them and deposit and withdraw money across online casinos within just a few simple steps.
The following are some of the suggested payment solutions for you as a player from Myanmar:
Most of these payment solutions are global, so they accept all kinds of currencies. But, if MMK (Myanmar kyat) is not accepted, you can always use other currencies and convert them to yours for a small currency conversion fee. 
FAQ
1. How to choose a safe international casino to join?
To choose a safe casino to join as a Myanmarese player, you would need to look for its licenses and certificates and explore the security measures the casino employs. Then, you should check its games and payment methods lists to see whether it suits you. If the casino excels in all of the above, you are good to go with it. 
2. Will I find online casinos that support Burmese?
It is highly unlikely that you'll find many online casinos that support Burmese, but you would probably find a few. You just need to dig deeper and explore several sites to find one that would support. 
3. How to know whether the online casino accepts Myanmarese players?
If you're joining a global online casino, it must offer a list of restricted countries somewhere on its site. You should probably find that information either in its Terms and Conditions page or on its homepage. 
4. Will the country ever regulate online gambling and license local online casinos?
As mentioned, there have been several attempts to legalize gambling, which have failed. And while the country has solid conditions to legalize online gambling, it doesn't seem likely that that would happen in the near future. 
5. If I want to play on my smartphone, must I download an app?
Downloading a casino app is completely optional. You are not required to, but if you want to, you can download an app and play via your mobile device in just a few taps.
6. How old should I be to be eligible to create an account with an online casino?
To be eligible to create an account with an online casino, you must check the gambling age limit at that site. Some sites, usually Europe-based, allow players which are 18 years old or older, but others, usually US-based, only allow players which are 21 years old or older.
7. Where can I find the list of payment methods offered at an online casino?
The list of payment methods is usually found on a page named Cashier or Banking. Sometimes, the methods are divided according to their purpose, in pages like Deposit and Withdraw. But you should be able to see the logos of all the payment methods accepted at the bottom of the casino's homepage, as well.
8. Which payment method to use to get the fastest withdrawals?
eWallets are considered to be the methods that provide the fastest withdrawals. But so are cryptocurrencies. Therefore, whichever you choose to use, expect near-instant or withdrawals that take no longer than 24 hours. 
9. Are there many online casinos that accept Myanmar kyat?
There are online casinos that allow all applicable currencies to be used, but these are rare. Therefore, you may not find many, but you most certainly will find a few that you can join to play with your own currency. 
10. Will I be able to claim bonuses and promotions as a Myanmareseplayeracross offshore casino sites?
Sure. Bonuses and promotions are usually for all players at the site unless otherwise stated. So, as long as you could create an account with, you can claim any bonus or promotion at the online casino site you're playing, just like any other player.