Online casinos accepting players from Christmas Island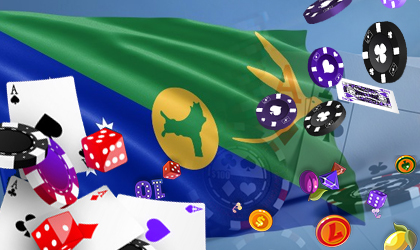 The gambling laws across Australia differ. Not all states and territories allow gambling, but most of them offer at least one gambling type. The thing is, the laws vary from state to state, even though on the mainland, most of the states have legal gambling. 
The situation on Christmas Island is…
… a pretty unusual one. The island territory of Australia once had a casino operating in full-speed, in the mid-1990s. In 1998, however, it went out of business, even though it used to generate more revenue than all the mainland casinos combined. The government, at the time, provided a list of reasons why it decided to shut it down, such as mismanagement at the casino, Asian economic crisis and the shutdown of numerous Asian Air services, trying to justify the closure. 
In the meantime…
… the island became home to immigrants and even started receiving prisoners from neighbouring detention centres that lacked space in their own facilities. In 2015, though, the government decided to shut down these detention centres, and the residents and the island officials called for, started petitioning to bring back the casino, and tried to make Christmas Island the tourist hub it was before. They petitioned the government to give them a license to reopen the casino, as it provided employment opportunities and could generate revenue like it once did. The Commonwealth Parliamentary Committee supported the cause. 
The Christmas Island Resort Casino…
… used to be a place that attracted VIP gamblers from all over the globe, mainly those from Singapore, Macau and the Philippines. And even though since then, the economy has suffered greatly, the government didn't give a response to the recommendation for opening the casino until the 7th of March, 2017. It took the government two years to state that it would seek advice on compliance arrangements and regulatory in the states and territories and look for a best practice model for the casino. 
The government remained silent…
… for the next three years, coming up with no final decision. Then in 2020, when the unfamiliar COVID-19 virus took the world by a storm, when people from mainland Australia showed interest to vacation on the island, due to travel restrictions, the authorities started considering reopening the casino, once again. To this date, however, the cabinet has not made its decision. Whether the casino will reopen or not, remains to be seen. 
Best Online Casinos for Christmas Island
Casino
Highlights
Cashout
Bonus
View Details
Loading...
There are no available casinos for requested criteria.
Something went wrong. Please try again later.
Legal Online Gambling in Christmas Island
Considering the talks on the casino reopening…
… in Christmas Island has shown no success, you would assume that online gambling is off-limits on the island. But you would be wrong. Given the fact that there are no restrictive laws that explicitly prohibit online gambling, players from the territory can actually access online casinos based in foreign countries. There are no legal online casinos licensed on the island, however, there are many international sites that do accept players from Christmas Island. 
Players from the island…
… can access such casinos, since the government has not banned online gambling, nor have forbidden their access to such sites. If you're a player from the island, therefore, you can freely access any international casino that accepts players from the territory, and enjoy online casino games, while waiting for the land-based games to reappear. 
Best Online Casinos for Christmas Island
The Christmas Island Online Casinos
As a player from the island…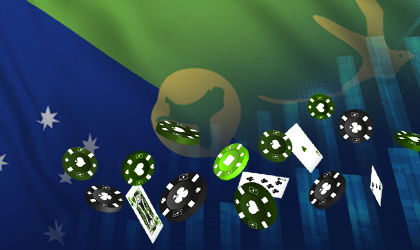 … in anticipation of the land-based casino reopening, you can actually join an international online casino site and enjoy a game or two while there. You will find plenty of casinos that you can join but thread your choices carefully because not all casinos are safe. There are plenty of rogue casinos out there, so you must make a wise choice. You must choose a casino based in a regulated market and licensed by a legit regulator, like the UK Gambling Commission, the Swedish regulator, the Malta Gaming Authority and the like. These regulators ensure that all players are treated with equal respect, regardless of their country of origin. And considering you don't have your country's back up, as of yet, you could use that. 
But there are other things you...
… should consider, as well. For instance, you should check whether the casino has other reliable certificates that prove they can offer a safe online gambling time to you. Look for the Seal of Approval by eCOGRA, as this is a third-party auditor that ensures you're treated with fairness, just like any other player on the site. Look for SSL encryption certificates, as this guarantees that your communication with the casino would be encoded and your sensitive details safe from intruders. 
On that note…
… see whether the casino complies with player protection rules. You need to feel safe at the site, you need to know that the casino won't take advantage of you, and would warn you if it notices that you're exhibiting problem gambling signs. Naturally, check whether the casino complies with anti-money laundering and Know Your Customer protocols. Only if all of these are in order can you join a site. 
Best Online Slots Casinos for Christmas Island
Casino
Slots
Roulette
Blackjack
Video Poker
Rating
Loading...
There are no available casinos for requested criteria.
Something went wrong. Please try again later.
Games at the Christmas Island Online Casinos
Once, you could play casino games…
… in Christmas Island, at the land-based casino. The casino offered high-roller poker, baccarat, blackjack, roulette and slot machines. But since the casino is shut down, all you can do right now to play online casino games is join an international casino. 
But, once you do…
… you will see that you'll get a much wider choice of games to pick from and play. Online casinos today feature games by top-notch developers like Play'n GO, Playtech, Pragmatic Play, BetSoft and Microgaming, among others. These are some of the most popular providers, innovators in the online gambling industry. They create the most amazing games, combinations of two or more games, different innovative mechanics and features, with the help of the latest technologies. 
Therefore, you should expect to find a huge variety of game types, such as the following:
The games offered across casinos… 
… must run on a Random Number Generator. This is a machine, a device which uses an algorithm to determine game results at random. The RNG is usually tested and needs approval by the previously mentioned eCOGRA, or alike auditors like TST Certified, iTechLabs and Gaming Laboratories International. Therefore, you can rest assured that all the games you're playing would be fair and random, as long as the casino has the seal of approval or certificate by one of these auditors. 
Best Live Dealer Casinos for Christmas Island
The Best Live Casinos in the
Best Reviewed
Casino
Rating
Interesting Games
Highlights
Casino Bonus
Loading...
There are no available casinos for requested criteria.
Something went wrong. Please try again later.
Mobile Betting
Mobile gambling is trending…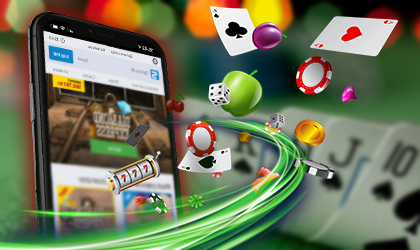 … at the moment, especially in Australia. Players prefer having their favourite games on the palms of their hands, and in just a few taps on their mobile device. They prefer having quick access to them, instead of waiting to get back home to play a round or two. Operators and developers made that possible for them. They have created the right environment and conditions for players to enjoy seamless mobile gambling, with no interruptions. 
What developers do…
… actually, is they design their games to fit any mobile device, any device screen. Regardless of whether you have an Android tablet or an iPad, or an iPhone or a Samsung smartphone, you can access their games on any of these devices, both in portrait and landscape mode, as it suits you. 
And what operators do…
… is optimize their sites for mobile gambling. As simple as that. They ensure their sites are compatible with any device, any screen, and offer players the chance to start playing their favourite games in a few taps on their device. Some even offer mobile apps, apps which players can download on their devices, and use as shortcuts to accessing their games. 
The Christmas Island Banking & Casino Payment Methods
Since it is not clear…
… whether you're legally allowed to gamble online from Christmas Island, as of yet, you better do it with caution. There are no reports of players being prosecuted or punished for gambling online, but it would be wise for you to choose an alternative payment method for depositing and withdrawing across online casinos. That means that standard banking options like credit and debit cards, which are directly tied to your bank account, as well as direct bank transfer, are off the table for you. 
The best options for you…
… would be prepaid cards and vouchers for deposits or eWallets for both deposits and withdrawals. You do not want to get in trouble for casino-related transactions on your monthly bank statement, so you better play it safe, and use alternative options for a problem-free online gambling time. On that note, you can also use cryptocurrencies, as they can in no way appear on your bank statement, thanks to their decentralized nature. So, the following are some of the options you can use:
Most of the listed solutions are 100% accepted in Australia and the island, so you won't have problems with the eligibility. But make sure you double-check the eligibility before you choose to use any of them. 
FAQ
1. Is the Australian dollar an accepted currency across all international casinos?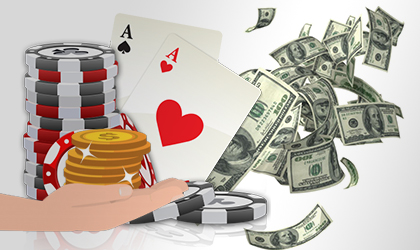 Absolutely. Australian, US and Canadian dollars are almost always accepted, at any international online casino site, in addition to euro and Great Britain pound. 
2. Are there many casinos that offer Mandarin in addition to the English language?
Yes. You will find many international online casino sites that support many languages, the Mandarin included. 
3. Is it expected for Christmas Island to regulate online gambling any time soon?
Judging by the time it takes the government to make a decision on regulating the land-based casino situation, it is highly unlikely for it to regulate online gambling any time soon. But anything could happen. 
4. How old should I be to gamble online across international sites?
That depends on the casino you want to join. It actually depends on the country it is based in, that country's gambling age limits. But generally, you will find sites that accept players which are 18 years old or older or 21 years old or older. 
5. Will I be able to join an online casino via my smartphone without downloading the casino app?
Yes. Any casino that is compatible with mobile devices will allow you to join it without downloading an app. Apps are completely optional, so you don't need to download any if that's not what you want. 
6. How can I check whether players from Christmas Island are accepted at the casino?
You can start registering, and upon entering your country, if not accepted, you won't be able to join. But if you don't want to waste time trying to register, explore the casino's T&C section. All answers on country restrictions should be there. 
7. May I claim bonuses and promotions across casino sites?
Why not? All of the things offered at an international online casino, especially bonuses and promotions, are for all players at the site. Unless there's a specific restriction, you can claim any offer available at an online casino. 
8. Do casinos offer Customer Support in case I experience a problem?
Sure! All casinos offer some kind of a Customer Support service, be it via phone or email, Live Chat or social media. 
9. Where can I find the list of payment methods available?
Casinos usually display the accepted solutions at the bottom of their homepages. But they also have a dedicated Banking/Deposit/Withdrawal page you can explore, to see your options. 
10. Which cryptocurrency would be suited for me to use as a player from Christmas Island?
Bitcoin is the most popular cryptocurrency in Australia, but that doesn't mean that you're limited to it only. You can explore other options, as you can use any cryptocurrency that you like.