Online casinos accepting players from Bosnia and Herzegovina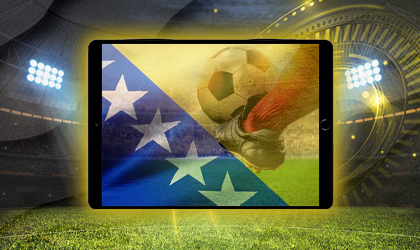 In less developed countries, gambling laws are rarely enacted, or gambling is banned. Gambling is either neglected or strictly forbidden, especially in Muslim countries. But, there's one exception to this rule in the Balkan Peninsula, a country where people from three religions live, catholic, Muslim and orthodox, which has regulated gambling, Bosnia and Herzegovina.
Contrary to most countries on the peninsula…
… and contrary to most Muslim countries, Bosnia and Herzegovina has a regulated land-based gambling market. Even though it is a country where two regions exist, the catholic and Muslim parts, gambling is regulated on the state level. However, even though the government oversees both regions, they still have power over and different attitudes towards gambling.
Land-based gambling…
… is regulated with the Law on Games of Chance and taxed at 4%, even though gambling establishments have to pay additional tax on winnings. In 2019, stricter rules were implemented, and the Law on Games of Chance was amended. This is when the tax was raised, and today, land-based casinos need to pay 10% for winnings over BAM1,000, 15% on winnings over BAM10,000, 20% of winnings greater BAM50,000 and 30% on winnings over BAM100,000.
The regulating authority…
… Republika Uprava za Igre na Srecu or the Republic Administration for Games of Chance (RUIS) is the one that oversees the operations of the over 15 casinos and more than 750 betting shops. It is the gaming regulatory board that issues gambling licenses under the Ministry of Finance, and it is the watchdog that ensures operators are complying with the 2019 amended gambling laws.
Best Online Casinos For Bosnia and Herzegovina
Casino
Highlights
Cashout
Bonus
View Details
Loading...
There are no available casinos for requested criteria.
Something went wrong. Please try again later.
Legal Online Gambling in Bosnia and Herzegovina
In 2019…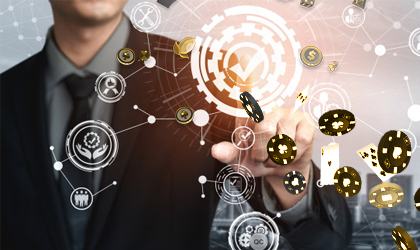 … the online gambling tax was introduced, as well, when the Law on Games of Chance was amended. Operators need to pay a 20% flat rate in order to operate in the country. The first online gambling license, however, was issued to a betting company Williams, back in 2011.
A ban was introduced…
… in 2013, blocking players' access at foreign online gambling sites. The Communications Regulation Agency of Bosnia and Herzegovina was the one that introduced the ban. But, considering the public pressure, that ban in Bosnia and Herzegovina was lifted and now players can get access to both foreign online gambling sites and sites that have a license to operate in the country by the RUIS.
As far as online gambling forms…
… players in the country can access sportsbetting, online bingo, online poker and slots. However, since they now have unrestricted access to international online casino sites, the gambling forms choice is much bigger.
Bosnia and Herzegovina Online Casinos
Bosnia and Herzegovina players have the freedom to join any online casino site they want. They have access to both local and international sites, and they can open an account with any casino that accepts players from the country.
However…
… if they want to have their government's backup in case things get complicated and they get into a dispute with the online casino, they are encouraged to join sites that have a license to operate by the RUIS. If they decide to join a site that does not have a license to operate in the country, they would be playing on their own responsibility.
The thing is…
… the watchdog ensures that all licensees complete by the country's gambling laws and respect players. In case of a problem, players have the watchdog's support. On the contrary, with international online casinos, the watchdog has no influence and no say in the dispute.
International online casinos…
… however, are licensed by some very tough and respected regulators like the UK Gambling Commission and the Isle of Man, for instance. These regulators have been overseeing licensees for years and have their eyes on them non-stop. Therefore, even if players from Bosnia and Herzegovina decided to join these sites, they would still be joining safe and regulated online casino sites.
Online casinos with a license from RUIS…
… are only several compared to the vast choice of international online casinos at players' disposal, so sometimes, the decision on which site to join can be difficult. Either way, players can rest assured that they'll get a massive game choice of slots and casino games at their disposal, whichever they decide to join.
Casino
Slots
Roulette
Blackjack
Video Poker
Rating
Loading...
There are no available casinos for requested criteria.
Something went wrong. Please try again later.
Games at Bosnia and Herzegovina Online Casinos
At Bosnia and Herzegovina online casinos…
… players can enjoy, as mentioned, sportsbetting, online bingo, online poker and slot games. However, should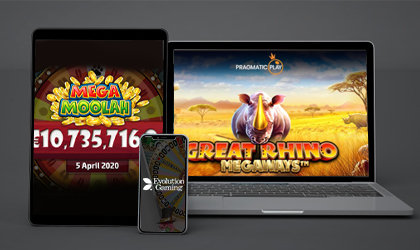 they join international online casino sites, a whole new horizon opens in front of them. These sites offer all kinds of online casino games, developed by some major names in the global online gambling industry, delivered by the most renowned software developers.
Games by software developers…
… like Microgaming, Big Time Gaming, NetEnt, Yggdrasil, Pragmatic Play and Evolution Gaming are available across international online casino sites. Players can enjoy slots titles like Great Rhino Megaways, Mega Moolah and Starburst, among others, as well as Live Dealer games like Crazy Time and Power Blackjack.
These are all games…
… that run on a Random Number Generator, which generates only fair and random game results. The RNG is tested and audited by third-party auditors like eCOGRA, Certified Fair Gambling and TST so that you are absolutely sure that you're getting a fair and square online gambling time.
In addition to the aforementioned types…
… of games you'll find across both local and foreign sites, across international online casinos, expect to find an even bigger variety of games, such as the following:
The Best Live Casinos in the
Best Reviewed
Casino
Rating
Interesting Games
Highlights
Casino Bonus
Loading...
There are no available casinos for requested criteria.
Something went wrong. Please try again later.
Mobile Betting
In recent years…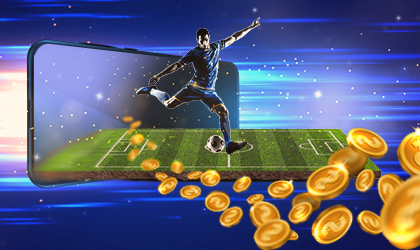 … the online gambling scene has changed a lot. One of the technological developments that influenced it the most is the creation of mobile devices where people could enjoy playing video games. Considering the online gambling industry is always on track with the latest developments, naturally, it ensured that online casino players could enjoy mobile casino gaming.
Mobile games…
… used to be available via the downloadable Flash, but today, they are all designed in the HTML5 format to be playable across any mobile and desktop device, seamlessly, without the need of downloading software. HTML5 games have changed online gambling as we knew it, and today, players can simply log in to their favourite online casino site via any browser and start playing their preferred games on the go, via any mobile device.
Dedicated apps…
… are also an option for mobile players who would like to speed up the login process and start playing right away. They can be downloaded on any Android, Windows and iOS device, so there are no restrictions there.
Considering Bosnia and Herzegovina…
… allows players to play online casino games legally, players have the opportunity to experience mobile betting, as well, and take their gambling on the go wherever they are, wherever they could find a stable internet connection.
Bosnia and Herzegovina Online Banking & Casino Payment Methods
Given the fact…
… that online gambling is completely legal in Bosnia and Herzegovina, players are given a massive choice of payment method options to choose from and use to fund their online casino accounts and cash out their winnings. But before they choose a method to use from the online casino's Cashier page, they would first need to check whether that method is available in the country. If yes, no obstacles from using it will exist.
Players from the country…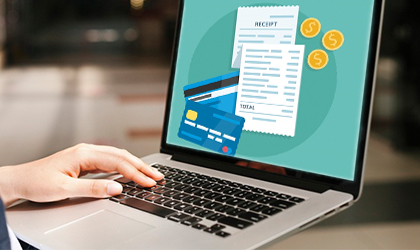 … can choose to use the traditional payment methods available in virtually any country, such as credit and debit cards, or bank transfers. But they can explore other options as well, as long as they are available in the country, such as eVouchers, eWallets and mobile payment solutions. They should bear in mind the fact that transacting with any other currency than their own Bosnian mark (BAM) would be subject to currency transaction fees.
Now, the following are some of the options available to Bosnia and Herzegovina players:
You should know that cryptocurrencies are also your options, therefore, you could also use Bitcoin, Ethereum, Bitcoin Cash and Litecoin, among other digital currencies.
FAQ
1. Are there many international online casino sites available in languages spoken in Bosnia and Herzegovina?
As a matter of fact, yes. In Bosnia and Herzegovina, there are three official languages, Bosnian, Serbian and Croatian, corresponding to the ethnic groups inhabiting it. And, many international online casinos offer at least one of these three languages, so you can rest assured that you'll find one where you can play in your own native language.
2. What is the gambling age limit for accessing online casinos in the country?
If you try and visit an online casino licensed to operate in the country, you will see that players younger than 18 cannot join the site. And, if you try to access international online casino sites, you will see that the gambling limit can be either 18 years old or older or in some even 21 years old or older.
3. Does the Bosnia and Herzegovina government put efforts into gambling harm prevention?
Yes. The government, as well as many other institutions in the country, make sure to encourage responsible gambling and constantly have campaigns and training for gambling harm prevention.
4. How will I know whether an international online casino accepts players from Bosnia and Herzegovina?
International online casinos make sure to highlight the list of restricted countries either in the Terms and Conditions page or in the homepage somewhere. But if the info is not available, you could start the registration process and if players from the country are not accepted, you won't be able to register an account.
5. Where can I see the list of accepted payment methods at an online casino?
At an online casino, you should find a page that says Cashier, Deposit or simply Banking Methods. Click or tap on that page, and you'll see all the payment methods available. Sometimes, casinos even display the logos of the methods offered at the bottom of their pages.
6. How to know whether a casino is licensed to operate by a respected regulator?
All certificates and licenses are usually displayed at the bottom of the homepage, so this is the first place you can check. If not there, explore the Terms and Conditions page or the About Us page and you should find some info there.
7. Which payment solution would best fit a Bosnia and Herzegovina player across international online casino sites?
Traditional payment methods may seem the safest, however, there are plenty of other options you can explore. eWallets, for instance, give the fastest transaction times and the most cost-effective transactions, so you could consider them.
8. Would I be able to contact the Customer Support in one of the three official languages in Bosnia and Herzegovina?
If you're playing at a site licensed in the country, you are highly likely to find an agent that speaks one of the three official languages. But, you may also find an international online casino targeting players from the country which also offers support in one of the three languages.
9. When playing on a mobile device, must I download an app to get access to mobile games?
No. Downloading an app is optional, but you freely play at your favourite online casino via any browser you may have on your mobile device.
10. How to know an online casino site is safe and secure to share my confidential information with it?
You should look for the security measures it implements, and you should stick with ones that offer an SSL encryption. This encryption encodes your communication with the casino and keeps your personal and more importantly, your financial details completely safe and impossible for anyone to penetrate them.