Online casinos accepting players from Bahrain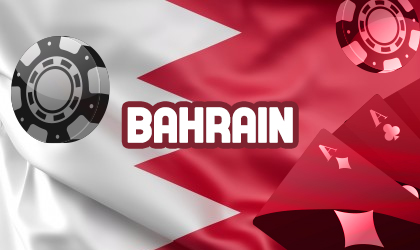 Avid gamblers travel all around the world in order to find the most lavish casinos to visit and play their games of choice there. While at it, they get to explore beautiful cities and vacation there. And while the most mainstream cities usually offer the most luxurious casinos, not all countries allow gambling.
The case with Bahrain is like that. Its cities look amazing, its citizens are super-wealthy, yet, gambling in all forms is illegal and forbidden. Then how can online casino players gamble in this country?
Bahrain…
… is a rather small country, an island nation, with citizens that have a very high level of wealth. As such, it looks absolutely stunning, since everyone is investing in their country and trying to make it appealing. If you travel to Bahrain, you will learn that it is an excellent destination to visit. However, if you're about to go there to gamble, don't get your hopes up, since gambling is strictly forbidden and no land-based casinos exist on the island.
Even though looking very modern and contemporary, Bahrain is an Islamic country in the Middle East, which is dominated by the Quran and the Sharia law. If you know what that means, then you know that it is unlawful for Muslims to gain money by gambling, since the Islamic teaching says a person should earn for a living with serious, honest work, and relying on luck is contrary to this principle.
As an Islamic country…
… therefore, Bahrain prohibits gambling, and even punishes those caught gambling. Records show that those who neglect their responsibility towards the society and the Creator are fined with 300 Bahraini Dinars, which is around $800 or even end up serving 3 months in jail. Operators who provide Bahrainis with gambling services are also to pay a fine or serve jail time for doing so.
The thing is, the addictive quality of gambling and alcohol are usually the main reasons why a person could neglect its responsibilities as stated by the Islamic teaching, therefore, to make it easier to control people in this regard, all Islamic countries prohibit gambling, Bahrain included.
Legal Online Gambling in Bahrain
Considering all of the above…
… it should be clear to you by now that online gambling is also strictly prohibited, by the Islamic laws as well as the country's laws. Generally speaking, no one could see whether a citizen is gambling in the commodity of their homes, however, the Bahraini government has played smart, and blocked many foreign online casinos from offering their services to the Bahrainis. And since no records show that citizens were ever prosecuted for gambling online, there are many international online casinos that offer its services to Bahrainis.
However…
… since any sites even remotely connected to gambling are being blocked by internet service providers, on government's orders, players from Bahrain can barely catch a break. They need to look for new sites that have still not gotten the government's attention, and still play with caution since, in any minute, they can be blocked, considering the government is adamant in preventing any form of gambling in the country.
Best Online Casinos for Bahrain
Casino
Highlights
Cashout
Bonus
Loading...
There are no available casinos for requested criteria.
Something went wrong. Please try again later.
Bahrain Online Casinos
As explained, if you're a Bahraini citizen looking to join an online casino, you would have to turn to international online casino sites, since online gambling in the country is not legal, and therefore, not regulated, nor it will ever be.
Online casinos…
… based in other countries, licensed by other jurisdictions, however, can provide you with the opportunity to play online casino games. However, the hard job would be finding one that accepts Bahraini players, since the most legit online casinos abide by the rules of every country they offer their gambling services to. Since on the island, gambling in all forms is illegal, and operators can get prosecuted, online operators do not want to get involved in such messes and that's why they choose not to accept players from Bahrain.
On the other hand…
… if you do manage to find an online casino where Bahraini are welcome and is not blocked by the internet providing services, hold on to it. Thankfully, there are many online casinos that accept players from Bahrain; all you need to do is search for them.
If uncertain how to find one that you can trust in, just take a look at its licenses. If the casino is licensed by jurisdictions like the UK, Sweden, Malta, Alderney or Gibraltar, it is an excellent choice for you. These are some well-reputed jurisdictions known for their toughness and strictness when it comes to regulating online gambling, so if the casino has met all of their criteria, it means it is reliable and secure.
On that note…
… if you're worried about the casino's safety, fairness and security, check for its certificates. At the bottom of the homepage, online casinos usually display all of their certificates, so if you see COMODO, TST, GLI, VeriSign or eCOGRA's Seal of Approval, you are good to go with that casino. Half of these are trusted third-party auditors that ensure randomness and fairness, and the other half are SSL encryption providers that ensure all your sensitive data is safe, and your transactions are impenetrable.
Casino
Slots
Roulette
Blackjack
Video Poker
Rating
Loading...
There are no available casinos for requested criteria.
Something went wrong. Please try again later.
Games at Bahrain Online Casinos
Once you find an online casino…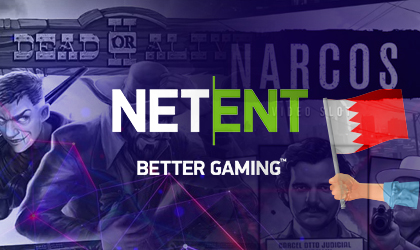 … to join that you can trust, it's time to take a look at all the online casino games at your disposal. Most international online casinos have partnered with industry-leading providers, software developing studios whose games are the most popular across the globe.
This means that you'll get to play first-class games in all forms and from all categories. Developers like BetSoft, Endorphina, Yggdrasil, Big Time Gaming and Quickspin, for instance, have created and continued creating all sorts of games you could try out.
The following are just some of the games at your disposal across international online casinos:
You can come across plenty of other games blends and variants, in the Live Dealer sector, for instance, bingo, and lottery, so you have a vast choice of games to pick from and play.
The Best Live Casinos in the
Best Reviewed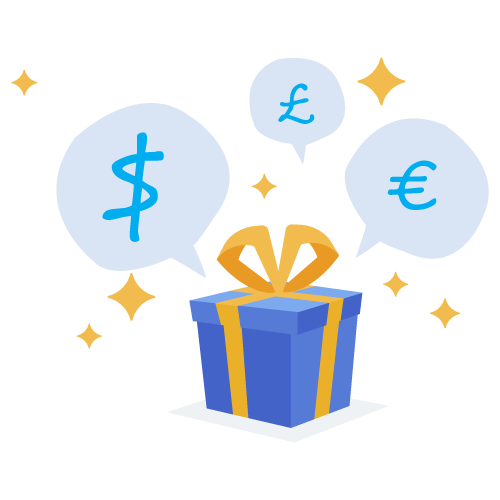 Casino
Rating
Interesting Games
Highlights
Casino Bonus
Loading...
There are no available casinos for requested criteria.
Something went wrong. Please try again later.
Mobile Betting
Given the fact that gambling is prohibited in Bahrain, you would assume that mobile gambling is off-limits, too. However, international online casino sites, those that you can actually access, are actually optimized for online gambling on the go.
Mobile casinos…
… do exist and you can access them, and play your favourite games wherever you go. Keep in mind to keep your online casino adventures discreet when you're gambling at a park or similar public places if you don't want to get in trouble.
As long as you do, you can enjoy gambling on the go via your Android, Windows, and iOS devices, since international online casinos are compatible with all of them. Whether you prefer playing on your smartphone or tablet, you can do so at any online casino that accepts Bahraini players.
Bahrain Online Banking & Casino Payment Methods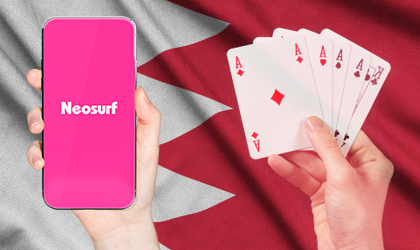 Now, we've come to the tricky part: making actual real money wagers across international online casinos and cashing out your winnings. Due to the strict gambling restrictions, you would have to be particularly careful when choosing a method to use.
Should you make a transaction using your credit, debit card or any other payment method connected to your bank account, you would be immediately noticed by the government and suffer the consequences.
Luckily…
… there are many online payment methods that avoid the bank's involvement in the online casino transactions. eWallets, for one, are a great option. You can fund eWallet accounts with bank-related methods, however, when you're making transactions with them, these transactions won't appear on your bank statement. eWallets are like actual physical wallets: you put money on them which you spend without anyone controlling it.
Another awesome option would be using prepaid cards, vouchers. These are perfect for making one-time payments across online casino sites, without any authority overseeing your transactions. That being said, the following are some of the brands that would provide you with eWallet and prepaid/voucher services:
Even though cryptocurrencies are not regulated in Bahrain, nor anywhere in the world for that matter, and considering the gambling ban in the country, you should not expect to have legal online gambling with crypto coins. But that doesn't mean that you cannot actually use Bitcoin, Litecoin, Dash or Dogecoin, for instance, in order to play across international crypto casinos.
FAQs
1. How to know whether a casino accepts players from Bahrain?
- When a casino has restrictions, it makes sure it displays them on a page that would be transparent and visible for players who intend to join it. But, if you cannot find the information on the homepage or in the Terms and Conditions, you can start the registration process, and right on the first step, you will learn whether it accepts players from Bahrain or not, since you will need to choose your country of residence. If Bahrain is restricted, you won't be able to join.
2. Can Bahraini players claim bonuses across international online casino sites?
- Sure! As long as they can access an online casino that accepts players from Bahrain, and manage to join it, they can use all of the things offered on that site. Online casinos give all kinds of Welcome Bonuses, daily and weekly offers, monthly promotions and Cashback offers that any player can claim, Bahraini players included.
3. What is the gambling age limit across sites that accept Bahraini players?
- This depends on the site you want to join. Most online casino sites allow 18-year-old players, but there are some sites that allow only players which are 21 or older to join. When you're eyeing an online casino to join, therefore, make sure you check for the age limit.
4. How can I know whether a casino accepts vouchers and eWallets?
- Casinos usually display the logos of all the payment methods available on their homepages. If you cannot find them there, either read the Terms and Conditions page or the FAQ page. Some dedicated casinos, however, allow you to access the Banking/Cashier page even before you join, to explore your payment method options.
5. What is the waiting time for withdrawals with eWallets?
- eWallets are the most preferred option for all online casino players due to the fast withdrawal times. With eWallets, you will get the money from the casino to your account in a matter of 24 to 48 hours. Some have longer waiting times, but they rarely take more than 3 days.
6. Can I expect online gambling to become legal in Bahrain?
- It is highly unlikely for Bahrain to ever legalize online gambling, given the Islamic teaching. If you like gambling, you would have to continue visiting international online casinos.
7. Are NetEnt slots available to Bahraini players?
- Yes! Most international online casinos have partnered with NetEnt to provide players from all across the globe with its top-notch online slots and progressives, Bahraini players included.
8. Will I find online casinos in Arabic?
- As a matter of fact, yes. There are many online casinos that offer their services in multiple languages, Arabic included. Some even offer Customer Support in Arabic, but you would have to dig deep to find one that does.
9. Must I download software in order to play across international online casinos?
- In most cases, no. Downloading Flash is still required at some casinos, but most modern and new online casinos have optimized their sites and offer games in HTML5 that play seamlessly on any device, with no downloading involved.
10. What are the very best online casinos for Bahraini players to join?
- The best online casinos are those which are licensed by a respected regulator, offer games by many premier software developers, give bonuses and allow Bahraini players to play using eWallets and prepaid cards. The very best would be the ones that even allow these players to play using BHD.