Online casinos accepting players from Cook Islands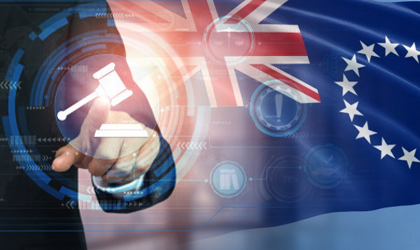 The Cook Islands is a place some call paradise on Earth. With their turquoise waters and sandy beaches, the 15 islands that are part of the country are attracting tourists non-stop, and that's why tourism is the economic base of the country. The state of New Zealand handles foreign affairs, but the country legislates for itself. 
So, in the 1990s, the islands…
… legalized gambling, probably with the aim to attract an even larger percentage of tourists. However, the locals heavily opposed gambling becoming the main source of income in the islands and were decisive that opening a casino on the islands would ruin their relaxing nature and the whole ambience. That's why you won't find any legal, big, luxurious casino on the islands. What you will find is smaller gambling establishments offering video poker and slot machines, available to both locals and tourists. To offer these types of games, operators need to have a permit and pay the associated fee, just like in any other regulated market. 
But with a population…
… of only around 15,000, the country never felt the need to actually monetize on gambling. Considering the locals' effort to prevent the opening of casinos across the islands, even though gambling is legal, it has never gotten to the heights some would expect. True, regardless of whether you're a citizen or a tourist visiting the islands, you can engage in legal gambling, but you won't be able to do it in a proper casino resort, as there aren't any. Nevertheless, you can join the small establishments and play video poker or slot machines, or you can enjoy the New Zealand and Australian lotteries, and the most popular form of gambling on the islands, bingo. 
Best Online Casinos for Cook Islands
Casino
Highlights
Cashout
Bonus
View Details
Loading...
There are no available casinos for requested criteria.
Something went wrong. Please try again later.
Legal Online Gambling in the Cook Islands
Online gambling in the Cook Islands…
… is also legal and regulated. However, it is somewhat controversial. As a matter of fact, online gambling has been made legal in the 1980s, even before land-based gambling became legal. Eager for a new revenue source, the Cook Islands' government began issuing online gambling licenses back then, to international operators with at least $1 million capital, willing to pay a fee of 5% of the profits. The government recognized the possible revenues and started offering agreeable financial conditions to potential global investors. 
This is when the islands…
… became the offshore financial haven for international operators. It went on and on like that for years. But in 2000, the country was blacklisted for being uncooperative in efforts to stop tax evasion and money laundering by the Organization of Economic Cooperation and Development. It was blacklisted for years. It has since been taken off the list, but some operators can still feel the consequences of the regrettable decision they made when they complied with the country's regulations. 
That doesn't mean that…
… as an online casino player from the islands you're affected by this government's decision. On the contrary, if you're willing to join an online casino, you're legally allowed to. Even though there are no reports on whether or not there are still international online casinos licensed by the government on the islands, you still have the opportunity to join such sites which are licensed by other jurisdictions. Therefore, it is safe to say that you have the opportunity to join any site you want. 
The Cook Islands Online Casinos
Regardless of the things that…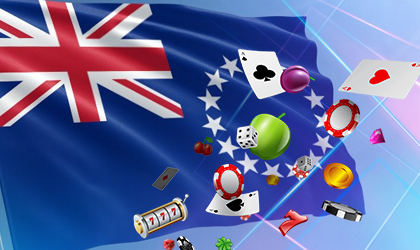 … happened in the past in the Cook Islands, being blacklisted and all, as an online casino player from the country, you are not tied to those things. You can actually freely join any international online casino that you're eyeing. The facts are there: online gambling is legal in your country, so why wouldn't you be able to join any international online casino that you like?
In the pursuit for the proper online casino…
… to join, however, you should make sure you inspect potential sites for a few things. A safe and secure online casino to join must meet several criteria. For one, it must be licensed. Even though, as mentioned, there may not be casinos licensed to operate by your country anymore, you need to look for sites which hold a license by another jurisdiction with a great track record. Regulators like the Malta Gaming Authority, the Swedish Spelinspektionen and the UK Gambling Commission are known to be strict and tough when it comes to enforcing the rules and conditions and punishing those operators that are not complying with them. 
Then, you need to look…
… for certain certificates. A proper casino must have a seal of approval by a respected third-party auditor, to ascertain that its games and operations are fully random and fair. Approvals by the likes of eCOGRA, GLI and iTechLabs guarantee that the games you'll be playing are perfectly fair and only give random results. 
Another thing you should check out…
… is whether the casino implements the right safety and security measures. Look for SSL encryption certificates by Thawte, COMODO or VeriSign, as these are encryption providers that would ensure your personal, and most importantly, your financial data is kept untouched by third-parties. After you check for these three essential things, you may continue exploring the games and software providers' lists and pick a site that would meet your criteria when it comes to entertainment. 
Casino
Slots
Roulette
Blackjack
Video Poker
Rating
Loading...
There are no available casinos for requested criteria.
Something went wrong. Please try again later.
Games at the Cook Islands Online Casinos
As just mentioned…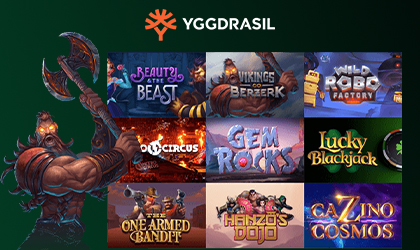 … after you check for the essential security, safety and randomness certificates, you can start exploring your casino options based on the entertainment levels they're offering. A fun casino should offer many different types of casino games, delivered by several software developers. And while probably all casinos would offer at least three or four game types, you should specifically check the developers' list, to learn about the quality of those game types offered. 
All software developers…
… have their niche, their characteristics they are known for. Leading providers like NetEnt, Yggdrasil, Microgaming, Playtech and Evolution are known for the stunning graphics, latest technologies used when developing their games, engaging and rewarding features, progressive jackpot networks and different themes used in their titles. So, when a casino is powered by at least one or two such providers, you can rest assured that fun and rewards are guaranteed. 
As far as the game selection goes…
… you should aim at finding an online casino that would provide you with the biggest choice of quality games. Now, most casinos will offer slot machines and video poker, the two types of games already available to you in the Cook Islands' small gambling establishments, but you should look for casinos that would also offer other types of games. Look for casinos that offer at least three or four of the following game types:
These are some of the games offered across the leading online casinos you'll come across, but you should expect more different types, hybrids of game types, that you can enjoy. All of the games offered, if the casino has a seal of approval by a proper third-party auditor, are running on a tested and approved Random Number Generator, which is a tool used to deliver only fair and random game outcomes. 
The Best Live Casinos in the
Best Reviewed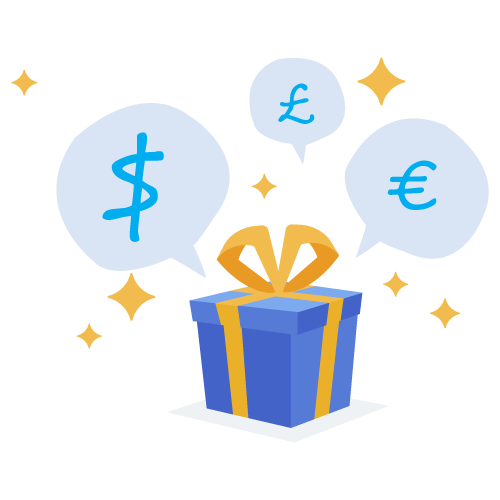 Casino
Rating
Interesting Games
Highlights
Casino Bonus
Loading...
There are no available casinos for requested criteria.
Something went wrong. Please try again later.
Mobile Betting
Since gambling is perfectly legal…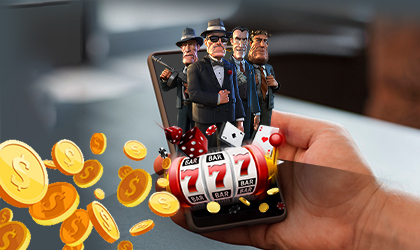 … in your country, both land-based and online, there's no reason why you should not enjoy your favourite online casino games on your mobile device. If it were illegal, you would have to hide from the authorities, but it's not. And, considering mobile gambling is on the rise on a global level, you can rest assured that your experience won't be short of exciting when playing on the go. 
Mobile gambling is today…
… one of the most popular ways to play online casino games, nowadays called mobile games. To ensure you get an exceptional experience when playing via your smartphone or tablet, developers are creating HTML5 games to be compatible with any device, and operators are optimizing their sites to be perfectly suited to any device, be it an Android or iOS-powered one. 
Therefore…
… if you want to experience the thrill and excitement of mobile play, just load your chosen casino's address via any browser on your iPhone or your Huawei smartphone or Samsung tablet, and choose the games you want to play. Just like that, in both landscape and portrait mode, you can enjoy the games wherever you are, whenever you want, as long as you're connected to the internet. 
The Cook Islands Banking & Casino Payment Methods
When it comes to gambling online…
… as a player from the Cook Islands, you do not have to think about how to get unnoticed by the authorities when gambling online. Since online gambling is legal, you are legally allowed to make online casino transactions without worrying about getting caught or even punished for doing so. This makes things much simpler to you when it comes to choosing a payment method to use for deposits and withdrawals. 
You can decide to play…
… using local methods, suited options for Australian, New Zealand and hence, the Cook Islands players, or you can choose to use a global method. If choosing a global method, though, make sure it accepts users from your country, even though it probably does. Then, you can choose to use a traditional banking method, or an alternative, as you have plenty of choices from both. With no further ado, the following are some of the greatest options for you to use across international online casino sites:
FAQ
1. Will I possibly find a site that would be licensed by the Cook Islands?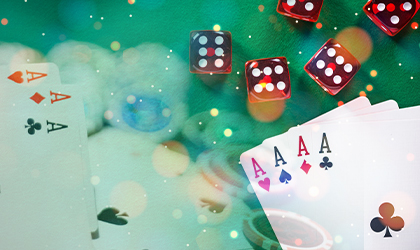 You could look for such sites, but there are no reports of leading online casinos that hold a license by the Cook Islands. Nevertheless, joining any site licensed by another respected jurisdiction would be just fine. 
2. What is the gambling age limit across international online casino sites?
The gambling age limit varies from site to site, mainly because casinos are based in different countries with different laws when it comes to the legal gambling age. Therefore, you should find casinos that accept 18-year-olds and casinos which require that you are 21 years old or older. 
3. How can I find a casino that accepts players from the Cook Islands?
Most online casinos will accept players from the Cook Islands, as it is a country with legal online gambling. Just do a Google search and you'll see many casinos listed at once you can explore from and join. 
4. Is the New Zealand dollar accepted at most international online casino sites?
Yes, especially those casinos that are targeting players from Australia and New Zealand. You should have no problem finding a casino to join which accepts the New Zealand dollar. 
5. Should I download an app if I want to play via my mobile device?
You can if you want to. If you don't want to, you are not obliged to. Casino apps are there for those players who want to spare some memory on their mobile device and get quick access to their favourite games but are not obligatory. 
6. Do all international online casinos offer English-speaking Customer Support?
Yes. All international online casinos give you the chance to speak with English native-speaking Customer Support agents. 
7. How can I find out which payment methods are accepted at an international online casino?
Any leading online casino will have the accepted payment methods' logos on their homepage, at the bottom. Some will even give you access to pages like Cashier, Banking or Deposit/Withdrawal Methods right away, even before you join them. Others, however, would ask you to join first and then see the options. Nevertheless, if you explore the Terms and Conditions page, you should find out more information about the potential methods you can use.
8. May I use cryptocurrencies to gamble online?
Sure. Cryptocurrencies are used by and available to people from all across the globe, and they are a fine alternative to traditional banking if you're more forward-thinking and up for a more modern way to transact online. 
9. Will I be able to claim all bonuses offered at an online casino?
Yes. You can claim any bonus you want, as long as it is not restricted to a certain group of players. Welcome Bonuses, for instance, are always available to all players.
10. Is POLi accepted at many online casino sites?
Yes. POLi is accepted at most, if not all, New Zealand and Australian-targeting casinos, so you should have no problem finding it and playing with it.