Online casinos accepting players from Brunei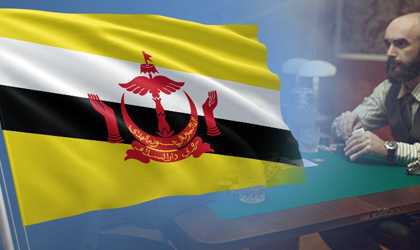 Even since gambling went online, there have been many countries that have embraced it, even though land-based gambling was not that popular among their respective citizens. Some countries have even lifted their ban on gambling after seeing how beneficial the industry can be for generating revenue within their borders. 
But, there are such countries, which despite the online gambling trend, have decided to keep their values and keep their bans on gambling, be it offline or online. A perfect example of such a country, which has not only kept its ban on gambling but has further strengthened it is Brunei. 
As an Islamic country…
… Brunei forbids all forms of gambling. The country is guided by the Sharia law which explicitly forbids gambling for recreational purposes and gambling for gaining wealth. According to Islamic teaching, Muslims must earn a living by serious and honest work, and must never rely on luck or chance to gain money. 
But religion is not the only reason…
… why gambling is banned in the country. The legal system in the country is a mix of the Sharia law and the English Common Law, considering Brunei only gained independence from Britain about three decades ago, in 1984. The country hasan explicit law against gambling, named Common Gambling Houses Act. This is the law that prohibits all forms of gambling, and legally punishes those participating in illegal gambling activities. 
The punishments are rigorous…
… going from a $10,000 fine to a prison sentence of up to 6 months. That's not the worse part. Unlike many countries across the globe which have gambling bans but do not actually enforce them, Brunei has the highest-level enforcement of the Common Gambling Houses Act. In fact, the authorities actively seek out citizens who dared to gamble and give them the highest punishments by law. To add more to that, the country not only enforces the laws but also tries to enforce them at a higher rate. The Sultan HassanalBolkiah shared plans, a few years back, to set in motion a full Sharia law implementation. This destroys any possible chance for gambling to be ever legalized in the country. 
The gambling ban…
… goes to that length that it also punishes foreigners and visitors trying to gamble within the country's borders. Believe it or not, the ban also applies to visitors, and the country does not have any issue applying the same punishments and fines to them, as well. 
Best Online Casinos for Brunei
Casino
Highlights
Cashout
Bonus
Loading...
There are no available casinos for requested criteria.
Something went wrong. Please try again later.
Legal Online Gambling in Brunei
It should come as no surprise…
… to learn that online gambling is also illegal and banned in Brunei. But what would come as a surprise is the fact that the authorities are on a constant lookout for citizens who may dare to gamble online, too. Therefore, the gambling ban does not only apply to land-based gambling, like in most Islamic countries but specifically emphasizes that online gambling is illegal and banned as well. 
With that said…
… it is only natural that there are no online casinos in Brunei, considering online casino players would receive the same punishment as land-based casino players and foreigners would. Add to that the fact that the authorities are overseeing online transactions and online sites that provide services to the citizens, and you can clearly see that participating in online gambling activity in Brunei comes with huge risks.
Online casino players…
… are seriously prosecuted for gambling online, and there has been at least one reported case of detention for online gambling in the country. A few years back, over thirty citizens were detained and eventually punished for gambling online. Therefore, if you're player from Brunei, you would have to tread carefully and visit online gambling sites with full discretion. 
On that note…
… you should know that even though the situation with online gambling is particularly tight in the country, there are still many top online casino sites you could join as a player from Brunei. As long as you keep your gambling time discreet and to yourself, and as long as you are willing to take the risk, you could join an international online casino site, a site that accepts players from all across the globe.
Casino
Slots
Roulette
Blackjack
Video Poker
Rating
Loading...
There are no available casinos for requested criteria.
Something went wrong. Please try again later.
Brunei Online Casinos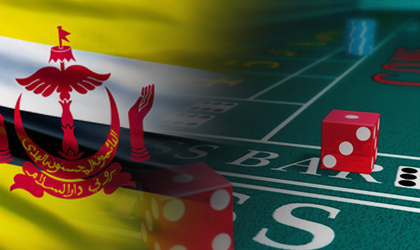 The situation is obvious: there are no legal online casinos in Brunei, and by the looks of it, there won't ever be. You won't find a casino that has a legal license to operate in the country, because there is no regulatory body, considering the strict anti-gambling laws. 
On the bright side…
… however, there are plenty of international online casinos you can join, which are duly licensed and regulated by the laws of other jurisdictions. If you're worried about the safety and security of these sites, you can rest assured that online casinos regulated by the Malta Gaming Authority, the Swedish regulator, the UK watchdog and the Gibraltar Gambling Commissioner are completely safe casinos to join. These are some of the toughest regulatory bodies that ensure all players are treated with respect. 
Moreover…
… these casinos implement the latest encryption technologies, firewalls and other high-end security measures to ensure that all your sensitive and financial data is kept 100% secure. When you find an online casino you like to join which accepts players from Brunei, explore its homepage. On the top of the screen, at the beginning of the URL link, you should see a little black lock. Click on it, and check for certificates. If the site is secured with SSL encryptions by VeriSign, COMODO or Thawte, you can rest assured that your confidential info will be safe. 
And, to ensure the games are fair…
… you should visit the casino's homepage, and check out the certificates at the bottom of the page. If you see seals of approval by eCOGRA, TST, or GLI, you can be positive that all of the games offered at that casino are perfectly fair and random. These are the most renowned accredited third-party auditors which ensure the games run on a Random Number Generator and only generate fair and random results. 
Games at Brunei Online Casinos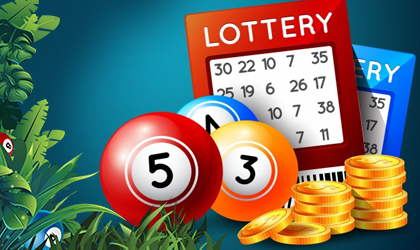 When you find a safe and secure online casino to join, regulated by proper watchdogs and holding the right certificates for fairness and randomness, you may proceed and join it. Once you register at the casino and open its games page, you will be blinded by the choices of games at your disposal.
The games across online casinos…
… have become so diverse these years, and so many new concepts have been invented, just so that they bring you closest to the land-based casino gambling feel and thrill. Therefore, you should not be surprised to see games like:
These are just some of the main categories of games you can come across at international online casino sites. Many blended and synergized variants exist, innovative concepts like LiveSlots, TV game show-style Live Dealer games, lotto and bingo blends, etc. 
The developers behind these games…
… are worldwide-recognized companies that strive to become the best in their fields. With that in mind, they each create the most sophisticated, the most engaging and the most rewarding games you could ever see. Among the names you'll certainly see across international online casinos, we can mention Evolution Gaming, Net Entertainment(NetEnt), Microgaming, Pragmatic Play and Playtech. Find an online casino that supplies games by at least one of these developers, and you are in for a treat. 
The Best Live Casinos in the
Best Reviewed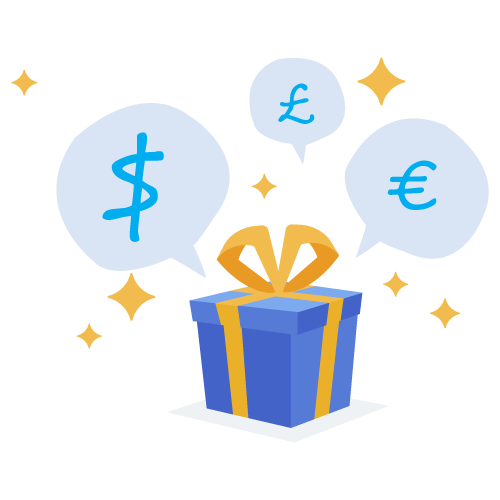 Casino
Rating
Interesting Games
Highlights
Casino Bonus
Loading...
There are no available casinos for requested criteria.
Something went wrong. Please try again later.
Mobile Betting
While mobile gambling...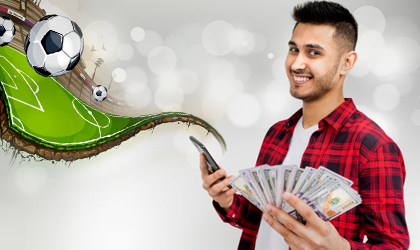 … is available to you as a player from Brunei, considering almost all international online casinos are mobile-compatible, and while it may sound tempting to try gambling online via your mobile device, that would be quite not recommended for you. Considering the law enforcement in your country regarding gambling, both online and offline, you could go to prison or pay a huge fine if you get carried away with your games and you are seen gambling on your mobile device.
Sure…
… mobile games exist and sure they can be played across all mobile devices running on Android or iOS, but it wouldn't be wise for you to try out playing on your smartphone or tablet unless you are extremely careful and unless you're playing from the commodity of your home. Avoid playing online casino games outside of your house, to avoid putting yourself at risk.
Brunei Online Banking & Casino Payment Methods
As mentioned previously…
… the Brunei authorities not only seek out people who are gambling online or offline, but they also make sure to oversee the transactions going in and out of the country. Should they see a transaction going to or from a gambling site, they immediately take action and detain the person behind the desktop or mobile device, gambling online.
Now… 
… if you're really willing to gamble online, there's a solution for you. There's a way to play with real money bets and get real money winnings across online casino sites without ever being noticed by the authorities. There are these innovative and quite useful online payment solutions called eWallets. With eWallets, you can fund your account with any payment method you're normally using and play across online casinos without worrying about your transactions ever appearing on your bank statement. Another great solution is the use of cryptocurrencies. Cryptocurrencies are decentralized and no authority can track your transactions with them. Or, you can use prepaid cards for deposits, and one of the two other options for withdrawals, it's up to you. 
The following is a list of suitable online payment methods for you, as a player from Brunei. Before you decide on the one to use, make sure you read its Terms and Conditions to ensure that it is a method accepted in the country and to see whether it comes with transaction fees. Check them out:
These are just some of the prepaid cards, eWallets and cryptocurrencies you can use. There are many others out there, so if you're really interested in creating an account with them, make sure you do your own little research. 
FAQs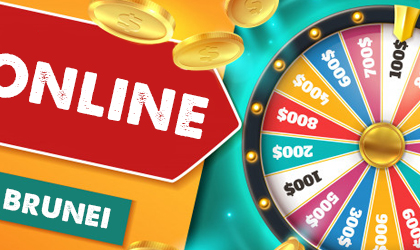 1. Will online gambling ever become legal in Brunei?
It is highly unlikely that gambling would ever become legal in Brunei. With the country's laws, religion and beliefs, we can safely conclude that gambling would never be legal there. 
2. How can I know whether an international online casino accepts players from Brunei?
Online casinos have lists of restricted and eligible countries. You can look for those lists in the Terms and Conditions page, but it would suffice to start the registration to see whether you are eligible to join the casino or not.
3. Will I be eligible to claim bonuses as a Brunei player across online casino sites?
As long as you can join the online casino as a player from Brunei, you are eligible to claim any bonuses and promotions available at the site. Unless the offers are restricted to a certain group of players.
4. How can I know which casino is the best for me?
An online casino that has a proper license to operate implements security measures, offers games by top software developers and has those games tested for fairness is a great casino for you to join.
5. How old should I be to get access to international online casino sites?
Depending on where the casino is based, you would either need to be 18 or 21 to join it. The gambling age in different countries differs, and some accept players who are 18 years old or older, while some 21 years old or older. 
6. Where can I find the payment methods list at an online casino?
The payment methods list is usually found in a page named Banking or Cashier. But sometimes, in pages named Deposit and Withdrawal. Also, you should be able to find the logos of the methods offered at the bottom of the homepage.
7. How long would it take for my winnings to arrive on my payment method account?
This depends on the method you choose to use. With cryptocurrencies, withdrawals take a few minutes to a few hours. With eWallets they are either instant or take up to 24 hours.
8. Is there a chance to find an online casino that supports Bahasa Melayu (Malay)?
The chances of finding an online casino that supports Malay are small but don't give up and look for one. You may find it.
9. If I decide to play on my mobile device, will I be obliged to download an app or software?
No. Downloading an app is entirely individual, and not obligatory, so if you want to play via a browser, you're free to do so.
10. Is the Brunei dollar an accepted currency across online casinos?
The currencies accepted usually depend on the methods offered. Some methods accept all applicable currencies, while others only a limited number of currencies. Therefore, you may find an online casino that does accept Brunei dollar, if you search long enough.