Apple Pay Online Casinos

Introduction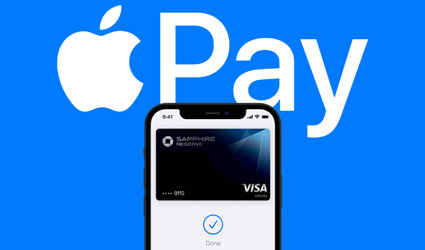 Those that have taken a foray into the online gambling world are likely aware that Apple Pay is a big contender on the scene. Although this service is new by pretty much all standards, it feels like it's been around for decades. Of course, this is likely because the brand behind it is one of the world's biggest tech giants, stocking nearly every part of the globe with top-shelf products. Since it's backed by such a powerhouse, it hasn't been hard for the service to expand globally. Its coverage is hard to beat, and thanks to constant efforts to stay on top of the competition, the service is enhanced with exciting new features daily! If you're interested in reading more about what this payment solution brings to the table stick around. In this text, we'll explore the ins and outs of Apple Pay and why it's become such an instant hit in online casinos.
About Apple Pay
If you haven't heard of Apple Pay by this point, you've 100% heard of the brand behind it. This payment service is a part of Apple, the legendary tech company behind the Macintosh, iPhone, iPod, and countless other electronics that most of us can't picture life without. To give its growing brand an even bigger edge over the competition, the company released this service back in 2015. Its launch might be recent, but don't be fooled by the payment solution's novelty. Apple has put the best minds and invested a fortune towards it. This makes it a guaranteed success!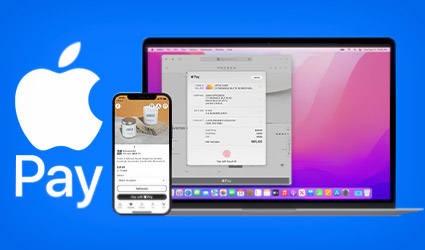 If you're wondering what Apple Pay is and how it operates, there's a simple answer. The service is a contactless payment solution that serves as a completely digital replacement for credit and debit cards. Essentially, the service is a digital wallet where users can store their card information. Once you add a card, you're free to use the service in many supported stores with an NFC terminal. As you might have guessed, your smartphone, specifically your iPhone, is essential in the process. The payment solution comes as a built-in app in every device released after the iPhone 6.
While the contactless payment capabilities are what launched the service, it's grown to encompass much more than that in its time on the market. One of the biggest upgrades it received is the online payment feature. You can use the service to pay for various goods and services online, which is just the start. Users can facilitate quick and easy transfers to other users and manage their funds, along with gift cards, boarding passes, theatre tickets, and all kinds of other things through the app.
Security is another big thing with the service. If there's one thing Apple is known for, it's unbeatable security. The company exceeds in this field with every product they release, and as you might have assumed, it does so with Apple Pay. The Face ID (facial recognition software) and Touch ID (fingerprint sensor) built-in to the iPhone play a key role here. Since it's nearly impossible to crack into an iPhone with these advanced security measures, there's a low chance of someone other than the owner accessing the Apple Pay service and using it to make payments.
We'd be remiss if we didn't mention one more part of Apple Pay that users frequently discuss. Of course, we're talking about the Apple Card. The result of a joint effort between Goldman Sachs, Master Card, and Apple, this credit card gives users tons of perks in the realms of digital banking and mobile credit. They include a small percentage of cashback on nearly every purchase made through it, no transactions, and above all, no charges on late payments! Sure, your interest rate might go up, but even that's significantly lower than what you'd get with most other banking providers.
Finally, we'd like to discuss an often overlooked part of using Apple Pay – Apple Cash. While most people use the service as a conduit for their credit cards, it can also be used as a virtual debit card all on its own. Users can store money in their virtual debit card and use it in multiple ways. This includes the typical use for making purchases online and offline, but it also encompasses a funds transfer feature. Once you activate the Apple Cash feature, you can send and receive payments from other Apple Cash users everywhere with just a few taps!
How to Start Using Apple Pay
Apple's brand is known for sleek and modern designs blended with maximum convenience. As you might have guessed, this also applies to Apple Pay's getting-started process. One of the best things about the Apple Pay service is that it comes as a core part of every iPhone and supported Apple device released after it. Users don't have to bother with additional searches and downloads. Find the app icon by scrolling through their device and start it to get things going.
As we already mentioned, to use the service, you'll likely want to attach a bank card to it. While it does work without one, its capabilities might be more limited. It might not be a prerequisite to use the service, but having a valid bank card might come in handy. Because of this, we feel it's important to go over the basics of getting your hands on one if you don't already own any. The good news, this process isn't complicated. It might not be the most convenient, as it might involve some moving around, but the steps are easy to complete.
The first part of getting a bank card is applying for one in the bank of your choice. Head over to your preferred financial institution and get things on their way. The process itself usually involved two parts. The first is filling out a few forms. Here you'll need to enter some personal info to get everything in order. The second part is verifying your identity. This is a pretty common step when setting up an account with a new service. Provide a valid form of photo identification to the person at the counter, and you should be done. The bank will finalize the process soon, and have your card ready within a few days.
Now that you have a card, adding it to your Apple Pay is easy as pie. If you've previously added a card to your iTunes or iCloud accounts, you can transfer it over with a click of a button. If you haven't done that, you can follow the classic method. Take a picture of the front of your card, and add the remaining banking details required manually. This shouldn't take longer than a minute. You're done! You can start using the Apple Pay service as you please, as long as your Face ID or Touch ID pan out.
Depositing and Withdrawing With the Solution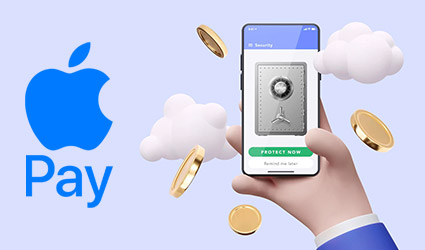 If you've locked in an online casino operator you like, depositing with Apple Pay won't take you long. The service does an excellent job of making the process as convenient as possible, essentially dumbing the process down to a few simple steps that anyone can do. Here's what you'll need to do to start depositing with the service at an online casino:
Head to the operator's Banking/Payment Methods/Cashier section and locate the Apple Pay logo.
Click the logo and sign in to your Apple Pay account. You'll need your Fingerprint or Face ID to complete this step.
Enter the desired deposit amount and confirm the transaction.
The funds should arrive on your casino balance soon!
We've reached a point where we have to talk about one of Apple Pay's biggest downsides – a lack of withdrawals. The service doesn't support casino withdrawals, so if you want to cash out your winnings, you'll need to choose an alternative payment service that does. We suggest choosing an eWallet or cryptocurrency for this purpose, as they tend to function similarly to the solution. They come with quick processing times, easy-to-use platforms, and a widespread reach.
There's one more thing we'd like to cover here, and it's running into issues while depositing. If you face a snag at any point in the process, contacting the casino's Customer Support Team is a good idea. Most of the time, you'll be greeted by a friendly face on the other side that will guide you through the process and help face the issue head-on.
Coverage and Restrictions
Since Apple is one of the biggest brands worldwide, it's easy to assume that Apple Pay offers coverage in countless territories. Thankfully, this assumption is correct! The service is available in six major regions, and it's constantly growing its reach to better support loyal users. The six major regions it covers include Africa, Asia-Pacific, Europe, Latin America and the Caribbean, the Middle East, and North America.
As you can imagine, these regions include dozens of countries. A few of them are Japan, Australia, Macau, New Zealand, Norway, the Netherlands, Serbia, France, Germany, Sweden, Italy, South Africa, Argentina, Brazil, Mexico, Israel, United Arab Emirates, Canada, and the US. Something worth noting is that the payment method might not offer its full scope of service in all of these regions. Users in some territories might have limited access to particular features, so please check what you can and can't do before getting started.
Fees and Additional Charges
As with most payment services, there's good news and bad news when fees come into play. Let's start with the good news. Using the service generally won't incur any fees. Most standard payments through it are free of charge, so can rest easy knowing that you won't be overcharged for simple purchases and deposits. The bad news, there is a fee attached to the Instant Transfer feature. A 1.5% fee is deducted from the total of each Instant Transfer. It ranges from a minimum of $0.25 and can reach up to $15 for larger transactions.
It's safe to say that users get off easy when using Apple Pay, but just because the service itself doesn't charge any fees, it doesn't mean you won't run into them from your banking provider. Since the service acts like a wallet, any additional charges from your bank persist while using it. Make sure you're familiar with these fees when applying for a card. It's also worth noting that some casinos might charge a small deposit fee. This is pretty rare nowadays, but it is a possibility.
Accepted Currencies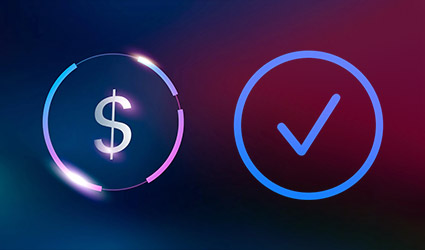 We have excellent news for global users. Since Apple Pay acts as a digital wallet for your bank cards, your local currency should be on the list of supported options! Naturally, this isn't all. Most of the options available at your banking provider should be supported as well. This typically means that popular currencies like the US dollar, Euro, UK pound, and Canadian dollar should be available to nearly all users.
If you want a more detailed list of the currencies supported by the service, it's best to refer to the list of supported countries. Since their native currencies are the primary choice in local banks, they should be available. Some of them include the Swiss franc, Polish zloty, Swedish krona, Australian dollar, and more!
Customer Support
Customer Support is a field where Apple excels. Being a major company, it has a professionally trained Customer Care team in pretty much every country it's available, ensuring users always have someone on deck to help. To reach out with inquiries, you can call the team by phone or fill out a contact form through the website. You'll receive a prompt response in both cases. The Customer Care agent on the line will offer detailed instructions on how to proceed and try to keep the whole ordeal as hassle-free as possible.
Conclusion
It's not hard to get behind the magic of Apple Pay. The service is backed by one of the most prestigious companies, offering an incredible array of perks that come from its excellent standing on the market. It has an unparalleled reach, tons of different payment features, and an easy-to-use platform protected by high-end security. Despite being one of the best picks you can go for, it's good to remember its shortcomings. There might only be a few of them, but they can be deal-breakers depending on your needs.
FAQs
Is Apple Pay safe?
Yes, it is. Apple Pay is one of the most secure payment solutions available. It uses the Face ID and Fingerprint ID features built into the iPhone to make your account virtually impenetrable.
Can I use Apple Pay without a bank card?
Yes, you can use the service without a bank card. It's worth noting that choosing to proceed without one might limit the service's capabilities.
Can I make a withdrawal through the service?
Unfortunately, users can't make casino withdrawals through Apple Pay. You'll need to attach a withdrawal alternative to your casino account if you want to cash out your winnings.
Is the service available worldwide?
Yes, the service is one of the most widespread payment solutions out there. It covers six major regions, including Africa, Asia-Pacific, Europe, Latin America and the Caribbean, the Middle East, and North America.
Can I use the service on older iPhone models?
The service is exclusively available to the iPhone 6 and later, iPad Air 2 and later, iPad mini 3 and later, iPad Pro models, and Macs with Touch ID.
SHOW MORE
&nbsp
Online casinos accepting Apple Pay as a payment method
Loading...
There are no available casinos for requested criteria.

We're showing casinos that accept Apple Pay restricted by your country. To remove that condition click here
Something went wrong. Please try again later.