Online casinos accepting players from Brazil
Online gambling in Brazil is illegal, as are almost all other forms of gambling in the country. The legal status of lotteries at the state and federal level has been determined for decades with all entities able to operate and profit from the low returns offered to lottery players.
Horse race betting has been legal for decades as well, but only at the track, with no remote betting currently allowed.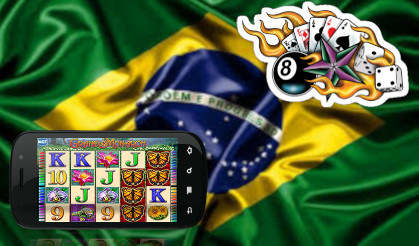 In late 2018 a measure that allows terrestrial sportsbetting shops became law. Many observers see it as a crack in the eight decades-old moratoria on most gambling in the country. Some of the shops are authorized to conduct online "fixed odds" sportsbetting under the guise of lottery. [Law No. 13,756/2018]
Like weeds, casino gambling laws pop up year after year in committees and sometimes reach one legislative floor or another, only to be plucked before they reach the desk of the then-current Execute.
For years the news out of Brazil to the rest of the world has been focused on the economy and corruption in government. This was overshadowed briefly by the 2016 Olympic Games. Graft and a host of economic, humanitarian, and other problems were brought to light with increased attention on Latin and South America's largest and most populated country. However, the world spotlight on the Olympics flooded them out.
Through it all, the biggest names in gambling have been working behind the scenes and at the forefront to tap the massive potential of the market.
Brazil is one of the top five countries in the world by population. For all of its economic woes, it is also the
world's eighth-largest economy by purchasing power parity and the ninth-largest economy by nominal GDP.
Add to this the fact that the government intends to double tourism between 2020 and 2023 and the formula is almost in place for full scale integrated resorts to start making their appearances.
Las Vegas Sands founder and CEO Sheldon Adelson has indicated he is ready to invest $8,000,000,000 or more to make the Sands name appear in Rio, Sao Paulo, or another resort area.
Top 8 Online Casinos for Brazil
Casino
Highlights
Cashout
Bonus
Loading...
There are no available casinos for requested criteria.
Something went wrong. Please try again later.
Legal Status and Definitions
Oddly enough, for all of the massive bills that have wended their way through the chambers of government in the past, the country has no legal definition of land-based gambling. There is also no legal definition of online gambling. The only activity that has been defined is what has been permitted - a lottery-based form of fixed-odds sports betting wherein the punter must know the potential value outcome of a bet before it can be placed.
While laws passed in 1941 and 1946 make it clear that offering any sort of gambling services not specifically allowed would be a crime - the antiquated laws do not address offshore activities where the Brazilian government (Ministry of Finance) has no control.
For online operators located offshore this creates what is known as a "gray zone" where online gambling is neither specifically legal, nor is it illegal.
None of the offshore gambling operators listed on this page have management, call centers, marketing representatives, game servers, or any other infrastructure located within the country of Brazil.
Throughout the short lifetime of internet gambling, game providers have been willing to deploy their products into gray markets. Today, we see private and publically held world superpowers in the gambling industry like IGT, NetEnt, Microgaming, Playtech, and Betsoft to name a few, license their games to offshore operators who accept players in Brazil.
Should the legal framework change, as it is expected to, some of those providers will jump ship.
While some are willing to service markets with no clear definitions, but they aren't willing to to do that when the government controls online gambling in a country.
Take Canada for example. When the British Columbia Lottery Corporation accepted NetEnt as a vendor for their PlayNow online casino, NetEnt insisted that all offshore sites offering NetEnt games anywhere in the country pull the company's games off the market.
The same thing occurred when another province signed Scientific Games as a provider and IGT partnered for a provincial online casino. All of their games and all of their subsidiary's games evaporated from the offshore Canadian casinos.
Casino
Slots
Roulette
Blackjack
Video Poker
Rating
Loading...
There are no available casinos for requested criteria.
Something went wrong. Please try again later.
The Shape of Things to Come
Brazil's Special Committee on National Development (CEDN) approved Bill 186-2014 in December of 2015. This bill or a similar version is expected to eventually become law.
In addition to a fully regulated online gambling industry, the bill allows for 1,200 bingo parlors, more than 30 brick and mortar casinos, and 600,000 video bingo terminals.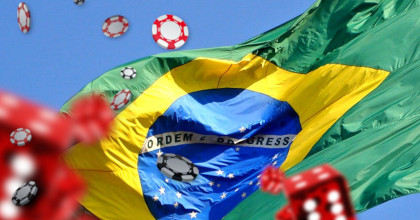 We would expect Microgaming to join NetEnt and IGT in establishing offshore moratoriums on licensing. Scientific Games already has a stake in Sao Paulo-based E-SYS Tecnologia EM Informàtica (EsysnetG), a major video bingo developer (recall the 600,000 terminals authorized in the bill). We don't expect any subsidiaries such as NextGen, NYX, or WMS to offer online games via offshore casinos in the near future.
Monopolistic protectionism, usually under the guise of "consumer protection" is not limited to monolithic content providers making deals with the government. The land-based interests will also lobby heavily and effectively to protect their piece of the pie and ultimately their revenues. This has been seen the world over, time and time again.
However, people do not like to be told where they can and cannot spend their entertainment dollars, especially when the odds and return to player percentages are quite often much better at offshore casinos which do not have the burden of local government-imposed taxes and other expenses.
Offshore casinos are licensed in their respective jurisdictions and must meet stringent anti-money laundering, CFT, and KYC (know your customer) requirements, just as their locally licensed counterparts do. Their expenses are lower for other business elements as well, such as a single license usually covering players everywhere in the world.
It's unclear whether the planetary giants (IGT/Sci-Games) will be able to capture more than the scratch market in the lotteries sphere as federal and state operators have been chiseled in for decades. In fact, lotteries have been operating in Brazil since 1784, after first being established in Vila Rica (now Ouro Preto).
There are nine federal lotteries and each state is authorized to conduct its own as well.
For timely analysis of gambling law in Brazil, please see Thompson Reuters Practical Law pages.
For breaking news on Brazilian gambling legislation, please visit World Casino News Brazil
Players at risk of civil penalties for gambling online...
Gambling reform legislation which became law in 2015 saw the addition of civil penalties for players or bettors who are caught gambling live or online. The fines can range from about $500 to $50,000 (2,000-200,000 reais).
That said, the government does not yet maintain any sort of offshore casino blacklist, practice IP blocking, or directly interfere with online casino payment processing, nor actively pursue online gamblers any more vigilantly than they investigate and arrest nude beachgoers or public cigarette smokers, both of which activities are also illegal.
Brazilians are likely to continue playing wherever and whenever they choose without the imposition of draconian measures to stop them from exercising their free will.
The Best Live Casinos in the
Best Reviewed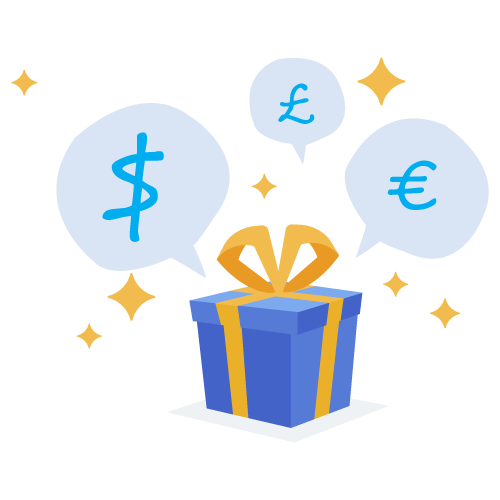 Casino
Rating
Interesting Games
Highlights
Casino Bonus
Loading...
There are no available casinos for requested criteria.
Something went wrong. Please try again later.
Bonuses for Brazilians
All of the casinos listed on this page accept players from Brazil. Some offer services in local currency as well as websites and customer service in the Brazilian Portuguese language.
Each of them offers welcome bonuses and ongoing rewards, with some featuring specific promotional content for Brazilian players.
Payment Methods for Brazil Casinos Online
The real money gambling sites listed here have many years of experience in helping Brazilians get their deposits into the cashier and withdrawing their winnings. While each will have slightly different options, all should have a solution for your particular needs.
Conditions can and do change from time to time as we saw when Neteller and Skrill stopped processing online casino payments for Brazilians in early 2018.
Sometimes the best thing to do is simply enter the casino cashier and see if your favorite deposit method is available on a list. If it appears and doesn't work, contact customer service and they will give you an alternative that will work. Not all payment methods for "gray area" countries are published or public information.
The following methods are currently known to work for players located in Brazil.
Boleto Bancário is one of the most popular banking methods for people here. Beneficiaries can accept deposits online via tickets or by credit card.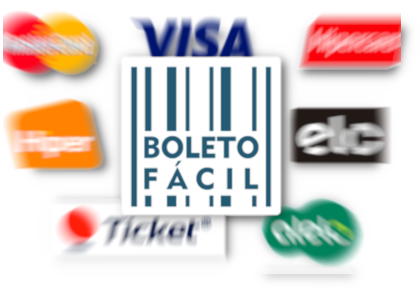 AstroPay Card is a virtual prepaid card that allows players in Brazil (as well as Argentina, Bolivia, Chile, Colombia, Costa Rica, Peru, Mexico, and Venezuela) to purchase credits online and deposit at offshore casinos. To learn more and purchase an AstroPay Card, please visit www.astropaycard.com.
Lobanet Transferencia Bancaria Local is a money transfer service that we are not intimately familiar with but it reportedly allows players in Brazil to deposit using their bank account.
Inpay is a handy bank transfer system using your local currency which avoids conversion fees.
Debito Bradesco is accepted at many online casinos.
Brazil Online Casino Conclusion
Forces within the markets, society, and the government will likely continue to struggle with balancing potential societal harm, corporate profits, and much-needed government revenues as well as meaningful player protections just as they have in the past. This will continue until a sustainable solution is achieved.
In the meantime, there are dozens of offshore sites that welcome Brazilians with open arms, lucrative welcome bonuses, and other deposit incentives, and timely payouts.
Author: Lars Jones