AstroPay Card Online Casinos

AstroPay Card is a virtual electronic debit system used primarily by players in Latin American countries. The virtual cards are also used by people in Turkey, China, and several other countries. The facility is a safe, secure, and convenient way to make deposits at online casinos, purchase goods and services over the internet, and is often used as a budgeting tool.
The UK-based company was co-founded by current CEO, Sergio Fogel, as a cross-border payment system for LATAM. The company was recognized as one of the top 15 Fintech companies by Forbes in 2015 and Fogel is an official member of Forbes Finance Council.
While many consumers in Latin America have historically expressed a preference for bank transfers and cash payment methods such as Boleto, these methods are not available to businesses that are not actually established in Brazil or other Latin American countries.
AstroPay allows online casinos and other internet merchants to collect funds from consumers using local payment methods without the cost and hassle of creating and maintaining a presence locally.
AstroPay virtual cards can be purchased online using any of the popular local payment methods. Gaming is one of the company's core verticals which also include virtual/digital currencies, travel, forex, and other eCommerce. Local regulation is the only roadblock to the company servicing all industries in every regional jurisdiction.
How it Works

Virtual cards are available online in various increments of value ranging from US$10 to $1,000. In 2019 the company revamped it's eCommerce platform to include a quick and easy purchase and checkout method in three steps.
Choose Card(s)
Select Payment Method
Checkout
Visit AstroPay and choose the value and number of cards you wish to purchase
Choose a payment method (Your ISP location will determine the options you see)
Register account or enter payment details
As soon as the payment is verified you will receive an email with the 16-digit card code, the expiry date, and a 4-digit CVV number.
AstroPay Cards are versatile
While some online payment methods are strictly limited in the ways you can use them, AstroPay allows users some flexibility.
1. You can use all or any part of the balance on your card. The cards are valid for a full year
2. You can consolidate balances across all cards into one (VIPs have higher limits per card)
3. The cards are not nominal, any number of people can use the same card within the terms of service
4. You can't withdraw winnings to your AstroPay Card, but you can transfer the balance directly to your bank 
5. Purchase and use cards in your local currency or USD

Additional advantages of AstroPay Card

AstroPay cards are free to use when making a deposit.
All fees are paid by the merchant. The same card can be used for multiple small deposits.

The virtual prepaid cards are anonymous.
They are popular with online consumers who don't wish to expose their personal information when making purchases. There's no need to share your credit, debit, or bank account details with the online merchant.

Accepted at all online casinos listed on this page.

Supports multiple languages and multiple currencies.
Can be used to purchase Bitcoin.

Comprehensive 24-point FAQs on the website addressing nearly every question or concern.
Online support form that allows for document uploads and questions on a variety of subjects.
Seven days per week customer service.

Deposits are instant.

Bankroll management is easily accomplished at the time of purchase.
This makes budgeting for entertainment simple and nearly effortless.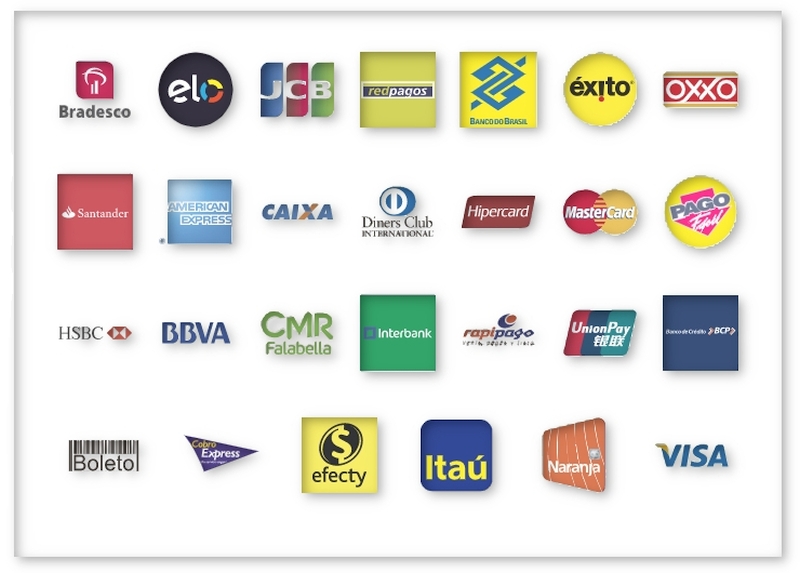 Disadvantages of AstroPay Card
There's not much to dislike about this payment method. It's single biggest drawback may be enough to discourage some players from using it.

Withdrawals or refunds to your virtual card are not possible.

All transactions are final
Astropay will not assist you if you change your mind later. If you accidentally key in the wrong amount to deposit you will be on your own with the merchant to arrange a refund. It's like handing over cash, once you send it, it is no longer yours.

The initial limit ($500 per transaction) may be too low for some players.
However, the limit can be raised by contacting vip_users [@] astropay.com.

Cards are not rechargeable.
Rather than topping up a card when it runs low on funds, you will need to purchase a new one or consolidate remaining balances from multiple cards to meet your chosen casino's minimum deposit threshold. The cards themselves work for as little as $1 so the funds could be used elsewhere online.

Any funds left on your card at expiry (one year) are abandoned to AstroPay.

AstroPay WEB and AstroPay APP are two separate accounts.
You will not be able to see your WEB balance from within the APP and vice versa. Different username and logins are required for each product.
Deposit to an Online Casino Account with AstroPay Card
Log in or register an account at a confirmed AstroPay casino and navigate to the cashier
Select "Deposit" and click or tap the method's logo/icon
Enter the amount, 16-digit card number, expiry date, and CVV code
Confirm
Your funds will be available for betting immediately
Withdraw from an Online Casino Account to AstroPay Card
Unfortunately, as mentioned previously there is no way to send, return, refund, or withdraw money to an AstroPay Card. You will need to consider another withdrawal method prior to depositing. Your casino's payment policies will determine whether you can send to another credit or debit card you have deposited with, request a paper check or bank wire, request payment to an eWallet such as ecoPayz, Neteller, or Skrill, or possibly receive Bitcoin or another cryptocurrency payment. Bank wires and paper checks should work in almost every instance.
AstroPay Card FAQs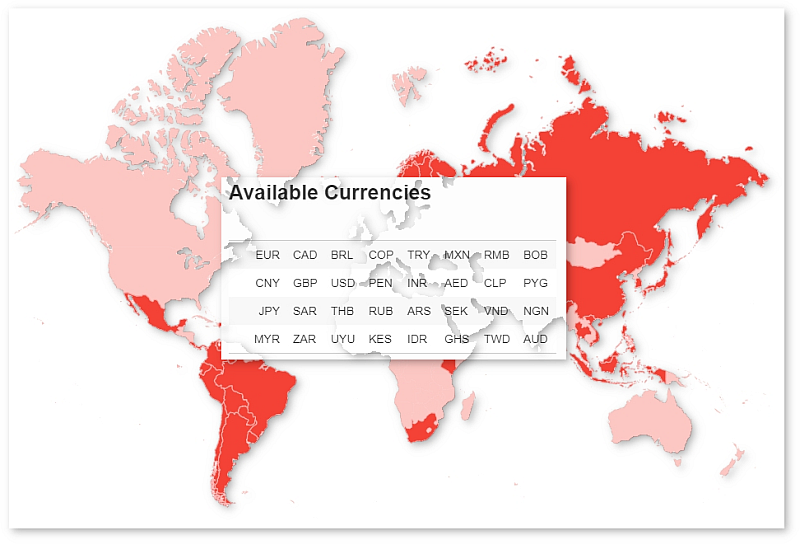 Where can I get an AstroPay Card?
If you are 18 or older you can buy cards online or in stores
Do I need to register an account with AstroPay?
Yes, you can register on the WEB or download the AstroPay APP. It may take up to 24 hours for the registration to be complete, and then all purchases should be quicker. You can also register with any authorized reseller.
Do they offer other online gambling payment methods?
Yes. You can purchase and fund an AstroPay prepaid Visa card or use AstroPay Direct via the mobile APP. AstroPay Direct is a suite of alternative payment solutions available at your fingertips to make payments directly from your bank account, fund with local credit or debit cards, access Boleto Bancario, etc. Cashier withdrawal functionality is anticipated.
AstroPay Direct is available in countries with the technology to run the service. Online/APP access is available in English, Brazilian Portuguese, Spanish, and Chinese (ZH).
Can I buy, sell, or give away AstroPay Cards?
Yes, the safest way to transfer a card to family or friends is to use the APP and transfer the card to one of your contacts.
Can I consolidate the balances of several cards?
Yes, you can consolidate funds from any number of partially used cards using the WEB site or the APP. Once consolidated a new card will be generated which holds all of the transferred funds.
Where can I find the AstroPay APP?
Get AstroPay for iOS on the Apple Store or get it on Google Play for Android.

The free APPs are available in the following languages: English, Arabic, Indonesian, Japanese, Korean, Portuguese, Simplified Chinese, Spanish, Thai, Traditional Chinese, Turkish, and Vietnamese.
Do AstroPay deposits qualify for bonuses?
Yes. While all casinos can set their own policies as to when and how to award deposit bonuses, we have not seen a single site that restricts the use of AstroPay cards as a deposit method for bonus play. Neteller and Skrill users should always check the terms and conditions before taking a bonus. However, you can fund your AstroPay Card with Skrill or Neteller and as long as the actual deposit is made using AstroPay the casino will be none the wiser and bonus play will be allowed. When in doubt, ask the casino.
Is AstroPay a safe online casino payment method?
Yes. As long as you keep the three elemental keys to the card secure it is virtually impossible to hack the card. Unless all three (16-digit code, expiration date, 4-digit CvV code) parts of the information are entered correctly, the card will not work.
AstroPay monitors account activity for such things as suspicious login or transaction patterns, suspect multiple account registrations, multiple login failures, and chargebacks against purchases and will suspend the account until any issue is resolved.
Transactions are facilitated using strong crypto end to end as well as multilayer authentication.
Can I buy Bitcoin with AstroPay Card?
Yes, several well known and popular exchanges such as Bitex (Argentina, Uruguay, Paraguay, and Chile), AlfaCashier, and Paxful accept AstroPay for cryptocurrency purchases. However, it may take several days to a week before the payment clears and your coins become available on these peer-2-peer exchange networks.
AstroPay Card Conclusion
AstroPay Card and their other solutions (Direct, pre-paid Visa) have helped to facilitate cross-border payments in Latin America and elsewhere such as Turkey and China. Players in the Americas have long used what we may call "alternative payment methods" and they have become the norm in the region.
AstroPay allows online operators to service their clientele by creating a sort of virtual gateway with electronic debit card vouchers that are reliable, secure, and very cost-effective for online casinos. Players can purchase the vouchers with a variety of convenient and familiar financial products such as credit and debit cards, eWallets, or bank transfers.
Due to the fact that no player chargebacks or cancellations are possible in the chain from AstroPay forward, online casinos save a significant amount of money by never having to cover fraudulent transactions or chase after disgruntled players who might "change their minds" after a non-winning session.
AstroPay Direct is another method to look forward to with instant banking withdrawals bypassing debit cards and other funding sources. Only regulatory considerations would keep the process from becoming a true in/out instant banking method for players in Brazil, Argentina, and beyond.
Players pay no fees to purchase vouchers and they have a lot of flexibility with what to do with their funds once they are on a card. They can sell or give a card away, consolidate balances, or withdraw directly to the bank accounts.
SHOW MORE
&nbsp
Online casinos accepting AstroPay Card as a payment method
Loading...
There are no available casinos for requested criteria.

We're showing casinos that accept AstroPay Card restricted by your country. To remove that condition click here
Something went wrong. Please try again later.