Boleto Bancario Online Casinos

Introduction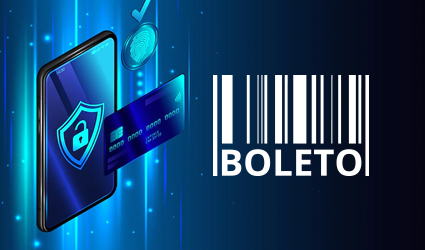 Online gambling is becoming an increasingly popular activity worldwide, and Brazil is no exception. Many payers within the country are actively searching for top-tier payment options they can use in online casinos, which is where Boleto Bancario comes into play. The service is becoming more widespread in the online gambling space by the day, and with good reason! Since the Brazilian gambling market is still largely unregulated, the need for a payment option that provides anonymity is imperative. Of course, this service offers that and more! With Boleto Bancario, users are privy to a safe deposit option that allows maximum convenience. It's a great alternative to traditional options, especially, since it doesn't require private data from users. If you're interested in learning more about its place in online gambling, read on.
About Boleto Bancario
Boleto Bancario is a pretty popular payment option in Brazil. The service launched much earlier than most people think, planting its roots in 1993. This payment method wasn't too popular when it first launched, but it stayed afloat. This was mainly due to being regulated by the Brazilian Federation of Banks (FEBRABAN). In time, thanks to many improvements, people started seeing the value in it and started using it more frequently! These days, the payment method is a preferred bank card alternative. It's estimated that about 10-20% of Brazilians use the service to pay bills and process various online and offline transactions.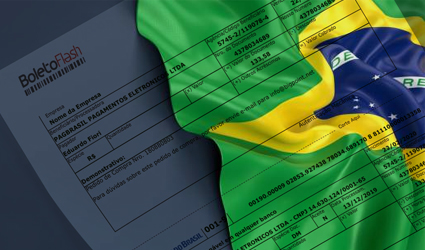 While Boleto Bancario is simple, it can be complex to grasp on paper. Essentially, the service works as a slip that facilitates payments between individuals or entities. This slip is issued by a bank, and it acts as an invoice. Once you facilitate a transaction with the service, you'll need to fill out a ticket with some basic information, including the name of the recipient and the amount you wish to transfer. This slip is then handed in, and once paid, the transaction is approved by the bank or other financial institution on the other end.
Something to note about the service is its convenience. While users can submit or receive a slip by visiting a bank, financial institution, post office, or even some larger retailers, they don't have to go through the trouble of leaving their homes. One of the improvements Boleto Bancario has made throughout the years is offering an online option. Thanks to this, you can pay your slip online and have it authorized and processed much sooner than it would have been otherwise.
Another big perk of using Boleto Bancario is the heightenedanonymity the payment method grants. Starting the process might require your unique tax number, but none of the information you enter here is shared with the bank. Your banking provider will receive information that a specific amount was paid for a Boleto ticket, but they won't be privy to anything further. As you can imagine, this is one of the biggest reasons for the service's success in the online gambling space. Since this market is unregulated in Brazil, the anonymity it provides goes a long way in keeping players safe.
If you kept up with us to this point, you've likely noticed that we haven't mentioned any downsides to using the service. While we'd love to say that's because there are none, that's not the truth. Boleto Bancario isn't perfect. The solution might be an excellent pick for various transactions, but it does have a few cons that bring down the user experience. One of the biggest cons here is the processing time. As you can imagine, it might take a while for transactions with this service to go through. While they're authorized in real-time, loading the cash, particularly in online casinos, can take a few days.
On top of the long processing times, users might experience some inconvenience regarding fees. Boleto Bancario slips come with a due date. If players don't manage to pay the amount on the slip by this date, they'll be charged a fee for each subsequent day they're late. While this is inconvenient, what makes things worse is the limited options. After the due date, the only way to pay for the slip is by visiting the issuing bank.
How to Start Using Boleto Bancario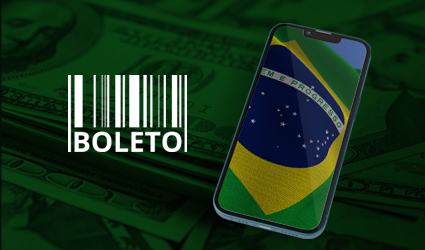 The Boleto Bancario getting started process is one of the easiest you'll run into. Before you consider using the service, you should be aware that there is a prerequisite. The service is exclusively available to Brazilian citizens, so to facilitate a transfer, you'll need to add your unique tax number to every slip you fill out. It's safe to say that this excludes users from other countries. While they might offer similar payment options to this one, Boleto isn't available outside the region.
The process itself isn't too hard. If you're visiting a merchant that supports the service, all you have to do is choose the Boleto Bancario option when prompted to pay. When you do this, you'll likely be prompted to enter your email address. After you complete this step, check your inbox, and you should find a message with a Boleto slip that's already pre-filled. Enter the information needed in the remaining fields and pay the slip when you're up for it. To avoid fees, be mindful of the due date.
The alternative to this is filling out a blank slip from scratch. This might take a bit more time, but it's still a short process. The remaining steps are the same as before. Once you enter information like your name, tax number, deposit amount, and recipient, all that's left is paying. You can complete this final step online or by visiting a bank, financial institution, or large retailer that supports the service. If you've chosen the online option, log into your online banking account and process the payment. Alternatively, give the bank clerk the slip along with the required payment amount.
Depositing and Withdrawing With the Solution
We've already mentioned how easy it is to use Boleto Bancario, so depositing through the service in online casinos is a process that won't put you through the wringer. Most casino operators work with a system we've already covered previously. Of course, we're talking about offering a pre-filled form with nearly all the needed information stamped and sealed. Here's a step-by-step guide on how to get started:
Head to the casino's Cashier/Banking/ Payment Methods page and find the Boleto Bancario logo.
Click on the logo and wait to be redirected to a secure Boleto Bancario server.
Fill out the necessary information. This can include payment information and a valid tax number.
Pick up the generated slip and pay for it online or offline when you're ready.
Once the payment comes through, it should take up to three days for the casino to process the transaction and add it to your account.
It's easy to see that there's a downside to depositing with the service – processing times. Unlike most payment methods, Boleto Bancario isn't instant. Users will have to wait up to three days before seeing a change in their balance. Naturally, this delays their fun, which might be detrimental to some. Keep this in mind when considering using the service. We're afraid we have even more bad news coming your way. Unfortunately, Boleto Bancario can't be used for withdrawals. While the service offers a way to get paid, this option is exclusively available for merchant accounts.
Something to remember when depositing with the service is that if you happen to run into trouble during any of the steps, you can reach out to the casino's Customer Support Team for help. Most operators have agents on standby to help users out with queries. Contact them through one of the options offered on the website and let them guide you through the process from start to finish.
Coverage and Restrictions
Here's the part most international players have been waiting for. Unfortunately, we'll have to disappoint them. As we've mentioned several times throughout this text, Boleto Bancario is available exclusively in Brazil. The service is regulated by the Brazilian Federation of Banks, so being a Brazilian citizen is a prerequisite to using it. Thankfully, you won't need a bank account to do so. All you need is your tax ID to fill out a Boleto slip and pay for it down the line.
While only Brazilian players have the privilege of using Boleto Bancario, we're happy to report that a few other countries in Latin America have similar systems. You heard that right, if you're in Argentina, you can try the Pago Fácil service. Much like Boleto, this service works with vouchers that facilitate transfers between users and retailers. Users can pick up their vouchers from various locations and pay them online or through a local bank. Colombia also offers a similar service called Via Baloto. Unfortunately, this one is a bit more limited as it's only available offline. 
Fees and Additional Charges
There's mostly good news when the fees associated with Boleto Bancario are in question. Generally, users won't have to pay a dime extra when using the service. This applies to fees from the service itself and online casinos alike. Of course, there are some circumstances where they might pop up, but thankfully, they're avoidable. If you choose to settle your slip in person at a bank, you'll likely be charged a fee of 1 BRL to 12 BRL. You can avoid this by paying your slip online or at a different supported outlet. Similarly, users might experience a late fee if they don't pay their slips by the due date. The more time passes after this date, the larger the fee you'll have to pay.
Available Currencies
It's easy to pinpoint the supported currencies for Boleto Bancario. Not only is the service run by some of the biggest banks in Brazil, but it's exclusive to the region. Naturally, this means that the Brazilian real is viable option users can pay with. As we mentioned, the service is regulated by major Brazilian banks, so there's a chance some of them also support popular currencies like the US dollar, Euro, and even the UK pound. Still, it's best to be careful when going for these options, as currencyconversion fees may apply to your transaction.
Customer Support
Boleto Bancario doesn't have a dedicated Customer Support line that users can turn to. While it might not be what most people want to hear, it's worth noting that this is because the service works through banks. Naturally, this means that you'll need to refer to the Customer Care of the bank issuing the slip if you require assistance. This is a good thing. Boleto is supported by some of the highest-quality financial institutions in the region. Thanks to this, you can expect professional service that will get to the bottom of the issue in no time!
Conclusion
Our final notes on Boleto Bancario are brief. First, we'd like to say that the service is one of the best options available to online casino fans in Brazil. Thanks to its high-end security and anonymity, users can visit their favorite operators and play to their heart's content. The service is a powerhouse that's constantly growing its reach, but it does come with a few cons some might consider deal-breakers. Before you choose to proceed with Boleto Bancario as your primary casino payment method, keep in mind that it has slow processing times and lacks a withdrawal option.
FAQs
Can I use Boleto Bancario online?
Yes, Boleto Bancario does offer an online payment service in addition to its availability across many physical locations.
Is the service safe?
Yes, the service is one of the safest options for online gamblers in Brazil. This is due to the anonymity it provides.
Can I withdraw with Boleto Bancario?
Unfortunately, withdrawals through Boleto Bancario slips aren't available at the moment.
Do I need a bank account to use the service?
No, a bank account isn't required to use Boleto Bancario. The only prerequisite to using the service is a valid Brazilian tax number.
Where is Boleto Bancario available?
Boleto Bancario is exclusively available in Brazil. If you're in a neighboring country, you might find a few payment methods that work similarly to it. A great example of this is the Pago Fácil service in Argentina.
SHOW MORE
&nbsp
Online casinos accepting Boleto Bancario as a payment method
Loading...
There are no available casinos for requested criteria.

We're showing casinos that accept Boleto Bancario restricted by your country. To remove that condition click here
Something went wrong. Please try again later.