Online casinos accepting players from Argentina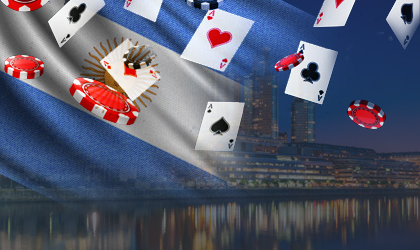 One of the gambling forms that has not been considered as much as gambling but more as a social game enjoyed by many is the lottery. The lottery has been considered a favourite pastime to the elderly in most countries around the world, and therefore, considered as a legal and allowed gambling form. But why the lottery and no other gambling forms?
The funds collected by players for lottery tickets usually go for the greater good. They go to schools, churches, charities and organisations that help those in need. The revenue from, say, casinos, goes to the businessmen's pockets, mostly. Sure, there are those operators that contribute to society, too, but only a small share of the revenue. And this is the main reason why the lottery is considered a good form of gambling and is allowed in many countries around the world.
Argentina…
… is one such country where the lottery was the only available form of gambling for years. In fact, the National Lottery called Loteria Nacional Sociedad del Estado held a monopoly license over lottery products for decades, even though smaller lotteries within provinces also operated within their territories. Each of the 23 provinces has its own lottery. 
The National Lottery had the right to accept bets on a variety of sporting events, too, so it was responsible for sportsbetting in the country, too. When provincial lotteries expressed a wish to offer sportsbetting, they were obliged to make a contract with the National Lottery.
As far as interactive gambling goes…
… it became regulated in 2006. The first commercial license was granted to Victor Chandler. Victor Chandler, though, exited the market four years later, due to problems in regulation. The licensing system for interactive operators and the provincial legislative seemed to have clashed, wreaking havoc on the market and leaving little restrictions for players that wished to access interactive sites.
This is when…
… a research into federal interactive gambling regulations was first mentioned, expected to be published in 2015. The chaos caused by the misunderstandings on federal and provincial level left players with no protection, no oversight whatsoever, giving them access to all kinds of online gambling sites.
Best Online Casinos for Argentina
Casino
Highlights
Cashout
Bonus
Loading...
There are no available casinos for requested criteria.
Something went wrong. Please try again later.
Legal Online Gambling in Argentina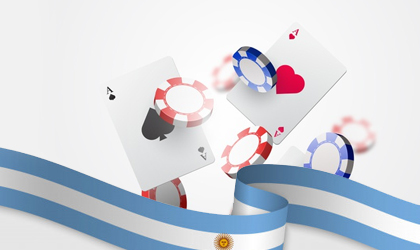 The lottery operator in Chaco, along with Ivisa Echo Chaco SA and Ecom Chaco, the company technicians, had outlined its plan in March 2015 to offer interactive lottery and casino products via a platform expected to be created and installed at terminals in agencies and sub-branches across Chaco. Once operational, this platform was expected to enable players in Chaco to place bets over the internet. The platform was supposed to be functional on mobile devices, as well.
In December 2015…
… the Provincial Institute of Lottery and Casinos of the Province of Misiones had announced the launch of its new gambling platform called Mision Bet, which offered sportsbetting, in-play betting, alongside slot games, poker and casino games to the citizens of the Misiones province.
Next year, IGT signed a deal with the Buenos Aires Provincial Lottery (Instituto Provincial de Loterias y Casinos) to supply and upgrade the lottery system for the Province of Buenos Aires.
In 2018…
… the government introduced legislation to impose VAT on offshore gambling operators and other digital service providers. The rate at which the tax would be sought was not suggested, but it was expected to be at least 27%, just like the VAT for the Argentinian telecommunication companies pay.
That same year, the Governor of Buenos Aires closed three casinos ahead of a tender process for the right to operate seven casinos in the Province of Buenos Aires. She wanted to restrict gambling in the province and that's why she allowed the number of gaming machines across all of the seven facilities to be 3,860. The new licenses were to be valid for 20 years. The tender was scheduled between 11 and 27 June 2018.
Following an investigation…
… the government began proceedings to terminate the Loteria Nacional Sociedad del Estado in February 2018. The study was conducted by the Ministry of Social Development, which recommended that the organisation was liquidated because it lacked jurisdictional and territorial scope in its current form.
GLI (Gaming Laboratories International) signed a deal with the Lottery of the City of Buenos Aires (LOTBA) for consultations, training and auditing services. The 12-month contract was signed in June.
In November 2018…
… a new tax increase was announced by the Ministry of Economy, as ordered by the Governor of Buenos Aires Province. The 2019 Budget included a 2% withholding tax on bingo and casino winnings. The Budget also included proposals to issue up to seven interactive gambling licenses for sportsbetting and casino games, subject to a rate of 15% of the gross win. 
The Autonomous City of Buenos Aires passed the legislation authorizing online gambling in December. The Loteria de la Ciudad was granted the authority to award licenses, but the governments of both the Buenos Aires Province and City announced they would collaborate to effectively regulate the market between their respective jurisdictions.
At the beginning of 2019…
… the Buenos Aires Provincial Institute of Lottery and Casinos passed legislation to impose a new withholding tax of 1 to 3% on gaming machines, following the 2% tax in the Autonomous City of Buenos Aires.
In April, Maria Eugenia Vidal, the Buenos Aires Governor signed the official decree to regulate online gambling and betting in the province. The Buenos Aires Provincial Institute of Lottery and Casinos was to regulate the sector.
The Buenos Aires Provincial Institute of Lottery and Casinos published instructions for the application for seven online gambling licenses to operate within the province. Products allowed were betting on sports and non-sports events (excluding politics but including virtual events), horseracing, casino table games, lotteries and electronic gaming machines. Licenses were for up to 15 years, but bidders must have been in the business at least 2 years, with an annual turnover of ARS50 million, an ARS5.5 million fee to participate in the bidding. The seven applicants needed to pay an ARS65 million fee, 40% upfront, another 40% after year one and 20% after year to.
The latest news…
… from Argentina are that the Loteria de la Ciudad was to start vetting online casino and sportsbetting operators who wanted to operate in the city. The games would be available to citizens of Buenos Aires only, but an unlimited number of "Online Gaming Agencies" are to be allowed to offer slots, roulette, blackjack, poker, baccarat, sportsbetting, virtual betting, non-sports betting and lottery games. Operators interested in becoming an "Agency" would need to pay an upfront fee of US$30,000, prove they've been in the business for two years, and have a net worth of $25 million and annual revenue of ARS100 million. The licenses would be valid for 5-year terms, extendable for an additional 5 years. An annual license fee of $100,000 and 10% tax on online revenue was to be included, too.
Argentina Online Casinos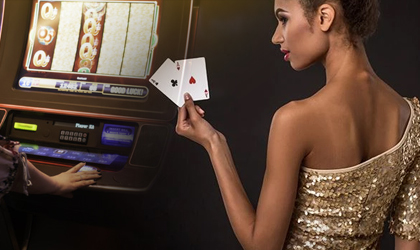 As you could see from all of the above, Argentina has liberalized its online gambling market, and many online gambling forms are allowed in the country. Of course, on a provincial level. Online gambling is allowed only in those provinces that have regulated gambling, though. Players from other provinces can only access international online casino sites.
The truth is, any Argentinian player can get access to international online casino sites, regardless of whether their province allows it or not. Commercial operators are still targeting the market, and the country has not set restrictions that would impede players from joining these sites.
The Province of Buenos Aires…
… though, has regulated online gambling and everything that comes with it. It has given operators and software developers the chance to apply for a license to offer their services, so those that have the permission to do so do it legally.
But what benefits do Argentinian players have from all of this? Argentinian players get to play some of the most popular online casino games, get to experience sportsbetting on a different level and get to claim all kinds of bonus offers and promotions at online casinos.
Regardless…
… of whether licensed by Argentina or by other respected jurisdictions such as Malta, the UK and the Government of Gibraltar, these online casinos can provide Argentinian players with the safety, security, entertainment level and fairness they deserve.
Casino
Slots
Roulette
Blackjack
Video Poker
Rating
Loading...
There are no available casinos for requested criteria.
Something went wrong. Please try again later.
Games at Argentina Online Casinos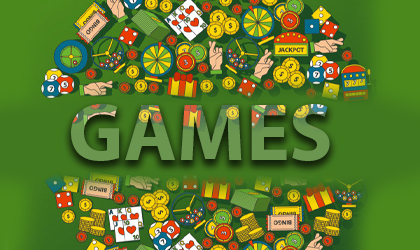 In some provinces in Argentina, as seen, sportsbetting, betting on horseracing, non-sports events, casino games, lottery and slot games are among some of the games offered.
However, at international online casinos, Argentinian players can get so much more. First of all, they get to play games from different developers. These are usually premier software developers that create all kinds of online casino games. The following are just some of the unique games you can try:
As far as software developers go, Argentinian players have access to the games developed by the very best names in the industry, such as NetEnt, Pragmatic Play, Evolution Gaming, Blueprint Gaming, BetSoft Gaming, Red Tiger Gaming, as well as the two Argentina-based providers Spieldev and Leander Games.
These developers create the games, that's true, but they also make sure these games have a fully functional Random Number Generator (RNG), a device that only generates fair and random game outcomes. The RNG is tested by renowned third-party auditors such as TST, iTechLabs and the one and only eCOGRA.
The Best Live Casinos in the
Best Reviewed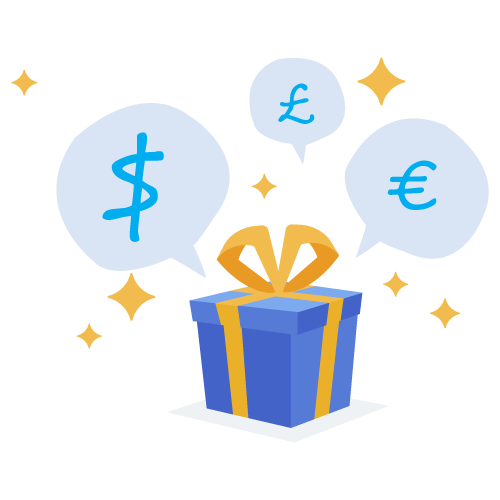 Casino
Rating
Interesting Games
Highlights
Casino Bonus
Loading...
There are no available casinos for requested criteria.
Something went wrong. Please try again later.
Mobile Betting
With the number of mobile users continuously on the rise, it was only natural for online gambling to switch to mobile devices, at one point or another.
People today are slowly but steadily doing all their work and research on their mobile devices instead of desktop. So, it was only expected for online gambling to go mobile, too.
Mobile gambling…
… has taken the world on a storm. When online casino games first went online, they performed with the aid of Adobe Flash, but have evolved a lot ever since. Today, they are HTML5 titles that can be played on any mobile device.
Whether you have an Android smartphone, or an iPad, you can rest assured that you'll be able to access online casinos and play there with no interruptions and problems whatsoever.
Argentina Online Banking & Casino Payment Methods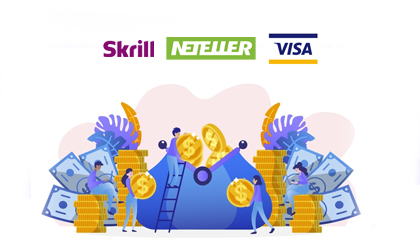 While Argentinian players can enjoy all kinds of payment methods at online casinos, they should take into consideration that certain restrictions apply for online payments in the country.
In November 2019…
… the Central Bank of Argentina set a US$50 limit on credit card transactions abroad. And by abroad, it means transactions for betting and gambling services, too. The Bank also capped cryptocurrency and the purchase of foreign exchange currencies at US$50, as well as funds to services such as PayPal and investment accounts outside of Argentina.
This was done to slow outflows of the foreign exchange reserves and prevent further devaluation of the Argentinian peso. However, the move really limited Argentinian online casino players.
Be that as it may…
… at least the transactions are not entirely banned. Players can still make smaller transactions and still play at online casinos, using all kinds of payment methods, such as:
FAQs
Is there an age limit for Argentinian online casino players?
- Yes. The legal gambling age in Argentina is 18. A player must be 18 or older to join an online casino in Argentina and to join international online casinos.
Is it legal to gamble online in Argentina?
- Yes, on a provincial level. As you can see, the Province of Buenos Aires has regulated online gambling, so gambling online is legal there. Before joining an online casino, though, check whether gambling is regulated in your province.
Is it safe for Argentinian players to gamble online?
- Yes. Both online casinos based in Argentina and international casinos implement the most advanced security measures to protect players and their sensitive details and transactions.
Are Argentinian online casino players allowed to claim bonuses at online casinos?
- Not only are they allowed, but they also have a wide array of bonuses to choose from at different online casinos.
Which payment methods are the best options for Argentinian players?
- Argentinian players have no restrictions when it comes to choosing a payment method to play with. However, they have a limit as to how much they can deposit at international online casinos. They cannot spend more than US$50.
Can there be other limits I should be aware of?
- Unfortunately, yes. In addition to limits for deposits, you may come across withdrawal limits at different online casinos. These limits are usually reasonable, but you should still be aware of them, and check with the casino before you join it.
How long will it take me to withdraw my winnings?
- This depends on the payment method you decide to use. With some methods, withdrawals are instant. With others, they take anywhere from 24 hours to 7 business days.
Is it possible to find an online casino that can be translated in Argentinian Spanish?
- Yes! Most online casinos are multilingual, allowing players to change the language and play in their native language.
Do I need to download an app to play at online casinos via my mobile device?
- No. Mobile apps are available for some online casinos only, but even when available, it is not obligatory to download them. You can always access online casinos via your browser.
How to know whether an international online casino accepts players from Argentina?
- You would have to read the casino's Terms and Conditions and look for a list of restricted countries. The info should be found at the beginning.