Online casinos accepting players from Serbia
Gambling is...
... one of the oldest pastimes, regardless whether you are talking about the far East or the modern West, and the same goes for the old continent of Europe. Over the years, it has managed to spread out and develop as a suitable variant in all societies. Most recently, the Internet revolution of the 90s turned this activity into a widespread phenomenon, as it was able to fit into all the different ways of life, reaching to the far southeast parts of Europe, and the country Serbia.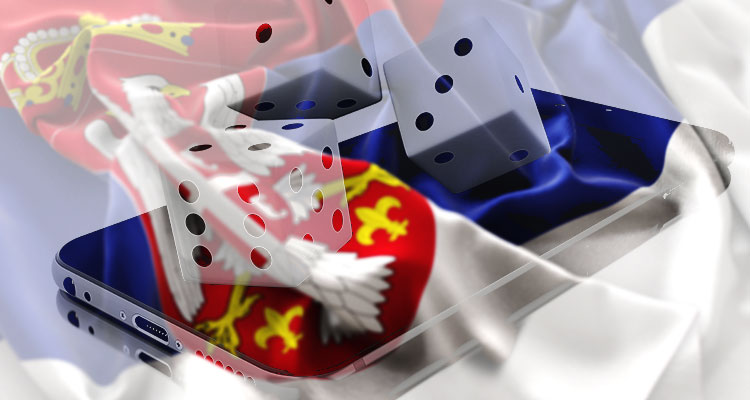 Located on the Balkan Peninsula, Serbia...
... has definitely undergone significant political changes over the years, changing between federal and national structures of organized life. It was only recently that they became an independent country through the separation from Montenegro; along came its attempts at EU accession. 
On the whole...
... Serbia has been gradually accommodating and adapting to the new climate, and therefore new industries. With gambling present on the country's territory for quite some time now, it managed to get its much deserved attention. Players have all but to inform themselves on the latest regulations, choose a suitable gambling platform and enjoy quality entertainment at all times.
Top 8 Online Casinos for Serbia
Casino
Highlights
Cashout
Bonus
Loading...
There are no available casinos for requested criteria.
Something went wrong. Please try again later.
Legal Online Gambling in Serbia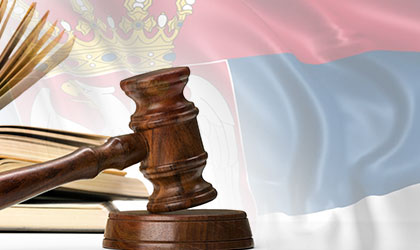 The first gambling establishments...
... on Serbian territory were founded sometime in the 1960s. However, for a long time, these were prohibited for the local population. Since the country gained its independence, gambling started to thrive, with land-based businesses of all kinds opening across its territory. Brick-and-mortar casinos, sportsbetting outlets, lottery, bingo and the likes became widely available for the player pool.
By the time online gambling was introduced, the residents of Serbia were already accustomed to the entertainment format. The initial sites operated free of license and regulations, under foreign or no jurisdictions, making it quite hard to distinguish the good from the rogue operators.
It is important to know...
... that the Serbia gambling industry is regulated by the Ministry of Finance, more specifically the State Directorate for Gambling. These two authoritative bodies took upon the task of regulating this newly created industry and provide optimal climate for growth and development.
As a result, shortly after such services appeared across the country, in 2004, legislators passed the Games of Chance Act. It was then that the State Lotery (Državna Lutrija Srbije) was given monopoly rights over all interactive gambling services. At the same time, the act made all land-based gambling forms completely legal, setting the foundations for the coming legislation.
Shortly afterwards...
... by December 2012, authorities passed the New Games of Chance Act 2011, which widened the scope of available gambling forms. More precisely, it ended the monopoly of the state-run lottery, and instead enforced the right for commercial operators to gain license and service the market. 
The main precondition to qualify for a license...
... was that the interactive gambling operator has a land-based presence in the country, such as an office. Furthermore, a minimum capital of €250,000, a deposit of €150,000 and a €10,000 daily deposit were also required to set up and license a qualifying interactive gambling platform. These licenses are issued as renewable, with operators having to re-apply every 10 years.
On a final note...
... the legislation additionally set up tax rates for the respective industry segments, with interactive casinos being charged 5% of gross win. Sportsbetting, both land-based and online, has a 15% tax rate, while longer-standing land-based casinos faced 3% tax on turnover from peer to peer games, as well as 25% tax charge on gross win from all other gameplay options.
The respective authorities expected such measures to allow further progress of the legal online gambling industry in Serbia. At the same time, measures were taken to isolate and eradicate any offshore operators looking to service the player pool illegally. 
Just in February 2012...
... the Gaming Board came forward with an official decree for ISPs to block about 70+ IP addresses. It is an ongoing process, with much work left to be done before the market is cleaned of offshore operators.
Serbia Online Gambling
Considering the fact that...
... the online gambling in Serbia is well-regulated, there is no reason why players can't enjoy this gameplay format completely legally. Unlike many other player pools, which need to resort to offshore operators, Serbian enthusiasts can choose from a growing range of regulated and onshore licensed platforms. This provides an added level of security and reliability of the service, and ensures player rights are dully protected.
Still, the legal restrictions and bans against such foreign operators are far from strict. There haven't been any harsh punitive measures for players or operators playing in this grey area, which gives both parties enough freedom.
In this regard...
... it is still advisable to seek out licensed operators, preferably from reliable jurisdictions such as Gibraltar, Isle of Man, Alderney and more. On the whole, there is plenty of good quality gameplay available on the market, and all it takes is learning some of the basic guidelines to finding out the most suitable options for your gambling needs.
Casino
Slots
Roulette
Blackjack
Video Poker
Rating
Loading...
There are no available casinos for requested criteria.
Something went wrong. Please try again later.
Games at Serbia Online Casinos
It is important to point out...
... that the lottery provider Državna Lutrija Srbije has entered into partnership with Playtech back in July 2009. This ensured that their interactive gambling platforms, which were exclusive service providers at the time, would pack top-of-the-line game selections. And with a head start, such as this one, there is no doubt that the following, commercial operators would settle for anything else.
A slight dispute arose back in May 2012 when this state-owned operator was able to launch their sportsbetting platform Sportingbet, while local commercial operators were still setting things up. 
Nevertheless...
... the current state of the Serbian online gambling market is equipped and versatile, allowing players to enjoy any of the following types of content across a range of platforms:
- Sportsbetting;
- Race betting; 
- Slots;
- Blackjack; 
- Roulette; 
- Baccarat; 
- Craps; 
- Video poker; 
- Other table games;
- Live dealer casino;
- Lottery; 
- Bingo; 
- Poker versions.
This content is developed and provided by leading software companies known for their diverse, rewarding and proven fair game products, including NetEnt, RTG, Microgaming, Wazdan, Evolution Gaming, Endorphina and more.
The Best Live Casinos in the
Best Reviewed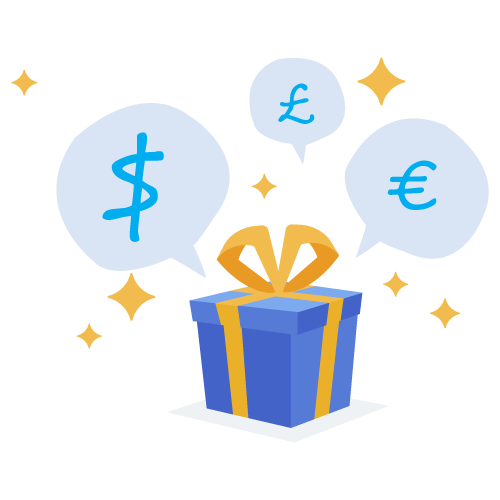 Casino
Rating
Interesting Games
Highlights
Casino Bonus
Loading...
There are no available casinos for requested criteria.
Something went wrong. Please try again later.
Mobile Betting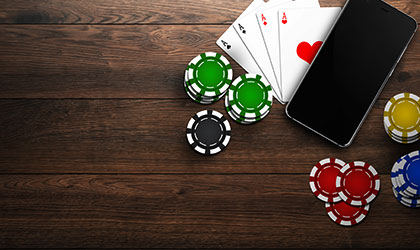 As evidenced so far...
... the Serbian online gambling market is progressing side-by-side with all the latest industry trends. In this regard, the online casinos and other gambling platforms inevitably adopted the mobile betting model alongside other popular innovations. 
Some of the casinos offer their players the chance to enjoy gambling on the go through inherent apps for specific portable device OSs. These normally include the most popular Android and iOS, allowing any smartphone, tablet, iPhone or iPad user to download the app and access the content from their screens.
Alternately...
... the latest HTML5 formatting option which is increasingly popular among online casino platform developers, allows them to adapt their content to the screen size and functionalities of these smaller devices. As a result, players have all but to type in the casino site's URL in the address bar of their chosen mobile browser app and load the site for instant play on the go.
Serbia Online Casino Banking & Payment Methods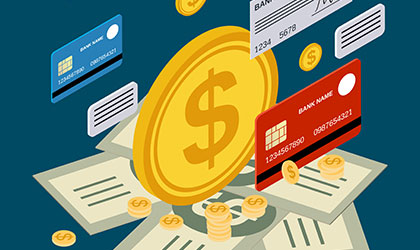 Payment methods...
... at unregulated markets can be painstakingly difficult. As for licensed jurisdictions such as Serbia, the process is much easier, and issues mainly arise due to the smaller-scale player pool, as well as some legal or other restrictions with banking services.
On the whole, most of the online casinos catering to Serbian enthusiasts offer direct bank transfers as a safe payment method. It allows them to transfer funds straight from their accounts at their local banking institutions, to the casino account. At the same time, some local prepaid voucher services are also available, along with e-wallet services processing payments online. 
It is recommendable...
... to check for the banking methods available at your chosen casino before deciding to stick with it. This includes considering payment processing fees, daily or monthly limits on outgoing and incoming transactions, as well as any currency exchange policy.
FAQs
1. What kinds of bonuses can I benefit from at top Serbian online casinos?
- These online casinos are just as up-to-date on industry standards, and provide their players with the full range of bonuses and promotions normally available. These include anything from No Deposit offers, through Welcome bonus packages, all the way to regular player promos – tournaments, loyalty programs, reload bonuses and referral prizes. 
2. Is there a multilingual option at these online casinos?
- Yes, some of these casinos offer multilingual options due to the fact that they cater to a multi-national player pool. Most common language variants, aside from the national Serbian, including Russian, Bulgarian, Greek and English, as well as Romanian and more.
3. How can I reach customer service and support in case of issues?
- Customer service representatives at these casinos are normally available across multiple contact channels, including phone, email and a live chat feature.
4. Will I be able to play in my local currency, the Serbian dinar?
- Yes, players will be happy to learn that most casinos, especially locally based ones, offer deposit and withdrawal operations using the local currency. This means that they can avoid exchange fees and thus, additional expenses.
5. Is poker action available for Serbia-based players?
- Yes, there are plenty of land-based and online casinos offering player some poker variations. This has proven to be just enough to fill in the gap for regular fully fledged online poker rooms, but they are nonetheless expected to launch as soon as possible.
6. How is Daily Fantasy Sports regulated in Serbia's gambling legislation?
- There are no regulations for or against DFS as a form of gambling, and while some offshore operators do offer it as an option, its official legality and availability on the market is undefined.
7. What is the legal gambling age for Serbian online casino players?
- The legal gambling age in Serbia is 18 years, and applies to all gambling forms, both land-based and online.
8. Are high tax rates the reason the Serbian gambling market is still developing?
- The Serbian market is one of the younger ones to adopt online gambling as an industry. They started off slow, and only recently opened the territory for commercial gambling operators, which hasn't left much time for them to enter the market. As for tax rates, the ones imposed by these authorities are considerably lower than those at other jurisdictions – just 5% of gross winnings – and therefore not a viable explanation for the lack of even more onshore licensed operators.
9. Do illegal offshore operators get charged with harsh punishments for their activity?
- No, there isn't any formal definition of punishments against offshore operators, which may partly be the reason behind their growing number on Serbian territory.
10. Is Bitcoin gambling an option at Serbian online casinos?
- Officially, there has been no legal decree banning the use of Bitcoin, or otherwise regulating such transactions used to fund online gambling activities. At a lack of more precise legal provisions, cryptocurrency platform operators allow their player audience to freely deposit and withdraw in BTC, benefiting from speedy and secure transactions.