Island Reels Casino

Players from United States are accepted at the casino
VISIT CASINO
Casino Bonuses
Details
Cash Back Bonuses coupons are generated every Monday at 05:00 EST. Chief Tier - 25% of net losses; max cash out - 5 times coupon. Champion Tier - 20% of net losses; max cash out - 3 times coupon. Captain Tier - 15% of net losses; max cashout - 2 times coupon. Cadet Tier - 10% of net losses; max cashout - 1 times coupon. Your coupon is valid for 2 weeks from the date generated.
Details
New Customer Offer. T&C's Apply. 18+. Min deposit: $30. Max Bet: $10. No Max Cashout.
Details
New Customer Offer. T&C's Apply. 18+. Min deposit: $25. Max bet: $10. Claimable once only. No Max Cashout.

Casino Bonuses
Cash Back Bonuses coupons are generated every Monday at 05:00 EST. Chief Tier - 25% of net losses; max cash out - 5 times coupon. Champion Tier - 20% of net losses; max cash out - 3 times coupon. Captain Tier - 15% of net losses; max cashout - 2 times coupon. Cadet Tier - 10% of net losses; max cashout - 1 times coupon. Your coupon is valid for 2 weeks from the date generated.
New Customer Offer. T&C's Apply. 18+. Min deposit: $30. Max Bet: $10. No Max Cashout.
New Customer Offer. T&C's Apply. 18+. Min deposit: $25. Max bet: $10. Claimable once only. No Max Cashout.

Casino Detalis
Bitcoin: 1-3 business days; Wire Transfer: 5-10 business days
Island Reels is an online casino powered by RealTime Gaming and displaying a Curacao license seal. Players from the USA and most other jurisdictions are welcomed.
The site is fairly rare in an RTG site in that it is highly thematic and has a mascot. Jack Anderson will be your host, and he has become an expert in all things related to surviving on the mysterious island you will find yourself on.
We'll let Jack tell it in his own words:
"Allow me to lead the way for you to discover the many secrets and hidden rewards on Island Reels, there's so much to do and see, I could get lost for hours showing you around! But because a jackpot waits for no man, let's hurry to get started on your bonus adventure!"
The promotions all follow the theme and so does the loyalty scheme so you're never far from the feeling of adventure.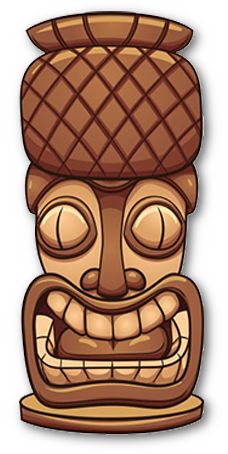 The site seems to be a rebranding of SlotsWin casino which was a highly respected site with accolades from several top review sites and player forums. I came to that possibility quite by accident when looking at operators who had earned the Wizard of Odds Seal of Approval.
Clicking through to SlotsWin from the Wizards site, I was redirected to Island Reels. Now, when I search Google for SlotsWin, clicking the official link sends me to Island Reels, so at least the domain was transferred or purchased.
The site displays a Gaming Curacao license seal but the emblem does not link to a license, nor is management or ownership listed.
Rebranded, withdrawal speed tested
A little more digging turned up an article on LCB.org announcing the rebranding exercise, so I'm confident to assert the rebrand.
We also found a test performed on deposits and withdrawals from a link on that page and the time it took for a first withdrawal was 4 days over a weekend. The withdrawal was submitted on a Thursday and funds were received the following Monday.
While we can't absolutely identify the owner or locate the license, the site could be operated by Goldbridge Solutions Ltd and licensed by Gaming Curacao under the same license number as several other Goldbridge properties. A tie-up is only found in the marketing company, Number1Affiliates which carries all of the Goldridge properties as well as Mega7s, Sloto Stars, and Island Reels. That, and the GC seal on the site is all we really have to go by.
Oddly enough when I signed up and logged in I noticed that the browser was not secured. The security certificate was valid but a message appeared in Chrome stating that the site was not fully secure and that some images could be manipulated to trick me. I noticed that the URL ended in SkinID=2 so I changed the 2 to a 1 and it loaded the SlotsWin page with no navigation buttons or content other than the logo and a "Home" icon. When I changed the 1 back to a 2 using that address, the site was fully secured. Odd.
That experience sent me back to the raw base URL where I decided to check the download client for anything off-kilter. After clicking, the download bar on Chrome gave me a red exclamation that said "setup.exe is not commonly downloaded and may be dangerous". Of course, I left that alone or rather discarded it.
My guess is that these are teething glitches in the rebranding exercise but thought it important enough to mention. Normally, I would recommend downloading the desktop client because there are a lot more games available in the legacy/HTML5 renderer format than have been fully converted for instant play and mobile. It's not that big of a deal for most players but I'm a longtime fan of RTG slots and I have a few favorites. All new games are released across all channels so Instant play is fine for most players.
Bonuses
The bonuses here are fairly prolific. You'll find current offers above on this page along with basic terms and on the gaming site. Any of the coupons that appear at the cashier can be redeemed before a deposit.
Visiting the promotions page we see a sort of gamified array of "survival tools". In order of appearance, we find Invitation Bonuses, Castaway Bonuses, Special Advantages, Island Special Members Only, and Cashback Council icons jauntily levitating and bobbing in the air.
Under the "Invitation Bonus," we find four separate tools a match bonus (Fire) Bitcoin bonus (Machete) free spins (Shelter), and a table bonus (Map). The invitation bonus is claimable twice and consists of a 315% match on deposits up to $1,000. There is no max cashout limit.
The BTC bonus is 375% up to $500 with no max cashout. We may go into some of the other offers in more detail below in the appropriate section, but that should give you an idea of some of the parameters. The entire welcome package has a matching value of $6,300.
Banking
Banking is Bitcoin-friendly, but payment methods are limited. In addition to BTC, Visa and Mastercard are accepted for deposits. Upon review, the two withdrawal methods available were bank wire (wire transfer) and BTC.
Software and Games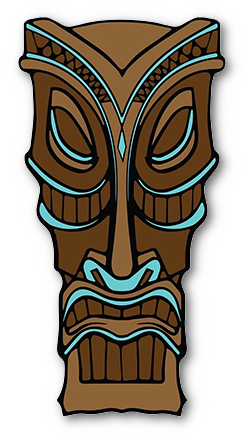 Island Reels presents a vibrant and colorful casino lobby on a fairly standard RTG template. Navigation is intuitive and the menu items are granular enough to get to the specific type of game you are looking for. Scrolling, browsing, and window shopping work too and all of the games, including big-money network progressives are available in free play mode.
The main game categories are new games, slots, progressives, specialty, table games, and video poker. Soft-selecting any of those will present more filtering options. Once a choice is made, such as all slots, or 5-reel slots, you'll be able to sort the games by release date, jackpot amount, or name/title.
There are also three view options available: small icons, large icons, and list view. Free play is not immediately available in list view. All views include information such as volatility, theme, lines, features, and any jackpots available as well as how they are triggered. After opening the information card in the list view, the free play option becomes available.
The games loaded lightning-quick for us and gameplay was smooth as silk.
Sorting games by jackpot value is a good way to segregate slots without random jackpots. Some players believe these games have slightly higher RTPs (theoretical return to play percentage) since 1.5% of it is not calved off to feed the local progressive jackpots. I guess we'll never know because RTG has kept their game RTP away from public knowledge for well over a decade.
How to find and win the biggest jackpots
Sorting by jackpot size does have another value though. Since this is a rebranded property, the local progressive random jackpots aren't starting from scratch. In addition to the minimum $1,000 they are all seeded with, player contributions have already helped the jackpots grow!
If you understand some of the elements of a slot game such as volatility and RTP it just makes sense to find a game with an outsized jackpot and low or medium volatility. Since these jackpots are awarded randomly at the end of any paid spin, it follows that you would want to do as many spins as possible. This equates to having extra "lottery tickets" if all else is equal.
While it might seem that RTP would matter most next, it really doesn't because even with a medium volatility game it will take hundreds of thousands if not millions of spins for the actual return to player percentage to fall within the mean - for the actual RTP to line up, ever so briefly, with the theoretical RTP. While it would be ideal to know the RTP and choose a game with a high percentage like 97%+, volatility is the most important consideration in this exercise.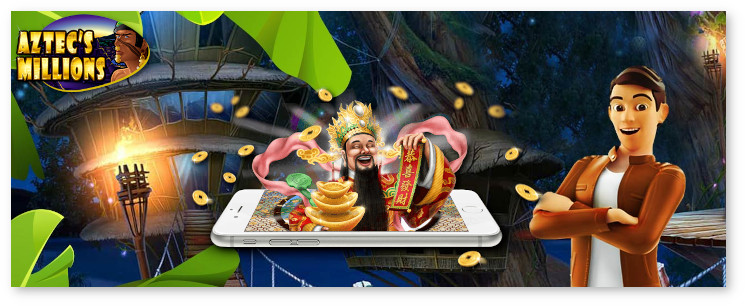 If you play a game with a very high potential reward, and any spin could trigger the jackpot, the more spins you get to take, the better your chance of winning the jackpot. Choosing a high RTP game would eventually or occasionally add spins to the equation, but that isn't something we can choose with RTG slots.
Note: All of the Jackie Chan games have a shared local progressive jackpot. Eagle Shadow Fist, Fire Dragon, and Fantasy Mission Force will all have the same jackpot value - one that is seeded at $5,000 rather than $1,000 as most games are.
The top Real Series jackpot slot when we visited was Plentiful Treasure with a top jackpot of over $7,000. It's 243-ways-to-win game with Medium volatility, according to the information. It may be due to the minimum stake being set at $0.88 per spin, but I've found this is a game I will only play when I have a fairly fat bankroll. In my experience, the feature comes around at a fairly steady pace but one feature may pay like gangbusters and the next won't. Suffice to say, it's a pretty risky business to tackle the game with a $100 bankroll and expect to survive long enough to turn over a bankroll a few times at medium volatility in hopes of hitting the jackpot.
The next best bet was Achilles but since the jackpot was only about $2500 I abandoned the hunt and simply played the game because it's one of my all-time favorites, a "go-to" game that can fill the coffers with quickness on a lucky day, betting far less than 20 lines, and ramping up the bet per line. Yes, you will lose more often, but excepting a random jackpot, you probably have a very low chance of really shaking the roofbeams if you don't take extraordinary chances now and then.
Video Poker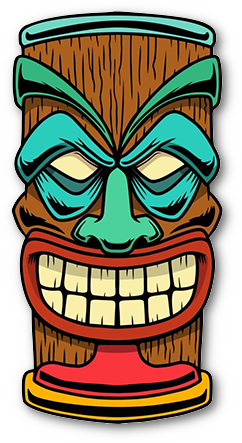 RTG offers some of the best paytables, odds, and return to player percentages out there with some games knocking on 100%. The user interface has been updated on all 14 games with smooth gameplay and easy transitions on bets. Old-style multi-hand games are available on the download client.
Table games
Look for half a dozen options in the category with several blackjack variants including Suit 'Em Up and Perfect Pairs as well as three Caribbean poker games with a shared jackpot that grows quickly and falls three times as often.
Specialty games
You'll find European roulette as well as keno and other games here.
Progressives
This is where you'll find the network progressives with super fat jackpots because playing at every RTG casino contributes to the progressive prizes. Look for slots jackpots ranging anywhere from a quarter of a million dollars to over a million. Many games have multiple jackpot levels and at least two (Cleopatra-themed slots) have a pooled jackpot. Right now it's sitting right around half a million dollars.
Let 'Em Ride poker has a standalone network progressive that can be won with an optional $1 side bet, and the Caribbean games are repeated in this category as well.
Bonuses and Promotions
Please see above for the most recent offers along with basic terms. When we visited, players could choose one of four "Initiation Bonuses" - Match, BTC, Free Spins, or Table. We'll take a quick look at the Match Bonus called "Fire".
This offer is for 315% matching funds on deposits up to $1,000 and can be claimed 2x. Wagering is 40x d+b, the max bet is $10, there is no max cashout attached to the offer, and the bonus amount will be removed prior to cash out.
The terms start and end with nonsensical contradictory terms that state both:
First - You must claim this welcome bonus two times. Failure to do so may result in wins being voided.
Last - Should the welcome offer be claimed two times, any subsequent withdrawals generated from any of the welcome offer coupons will be deemed null and void.
Daily Deals
Look for two deals over the weekend and five more to get you through the week. Some can be claimed multiple times and many have much lower wagering requirements than the welcome offer. Some have max cashouts, some don't. Shop wisely and you can get the best bonus deals. Cashback is relative to the loyalty tier level with max cashouts increasing as you progress as well.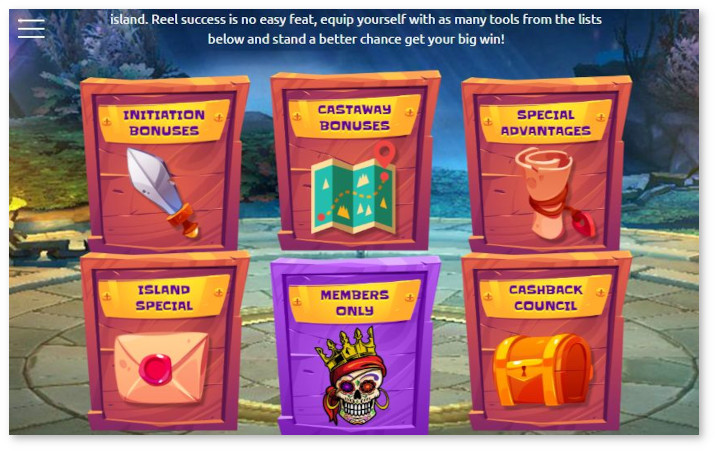 Banking and Customer Service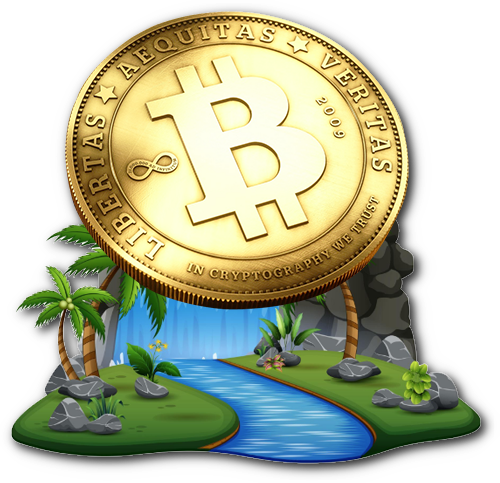 Players in the USA and elsewhere can use Visa, Mastercard, or Bitcoin to deposit. Only BTC deposits are eligible for cryptocurrency withdrawals. The minimum deposit is $25 and the minimum withdrawal is $100. Wire transfers (bank wires) are also an acceptable withdrawal method. No casino-side fees are charged on withdrawals over $500 but lesser amounts will be charged a $35 processing fee to help cover expenses.
If you aren't experienced with Bitcoin banking, follow the links in banking or the FAQ for an easy-to-follow guide using CashApp or Coinbase.
Always zero out or reduce your balance below $10 between deposits.
41. Making a deposit into your account in conjunction with a live balance greater than $10 is not permitted. Winnings generated from such gameplay will be forfeited.
43. Live balances that are stored for more than 14 days from the day of deposit will be subject to the terms and conditions of any new bonus claims made on aggregated balances, despite the original balance being higher than the fresh deposit + bonus claimed.
Pitfalls
No link to license or ownership/management statement
Unclear terms (must but can't claim welcome bonus 2x)
May or may not be rebranded premium operation (SlotsWin)
Odd rules about adding funds to an account with a live balance
No live dealer games at launch
The Final Word
Island Reels offers players in America and some other underserved jurisdictions a nice collection of Realtime Gaming slots and table games. New games appear in the lobby often, averaging about one every two weeks over the last year.
The bonuses are a mixed bag of value depending on a player's style and requirements. The big upfront match offers plenty of extra playtime and the chance at uncapped winnings. Banking could be more accommodating especially since the only alternative to BTC withdrawals comes with a fee when you cash out less than $500.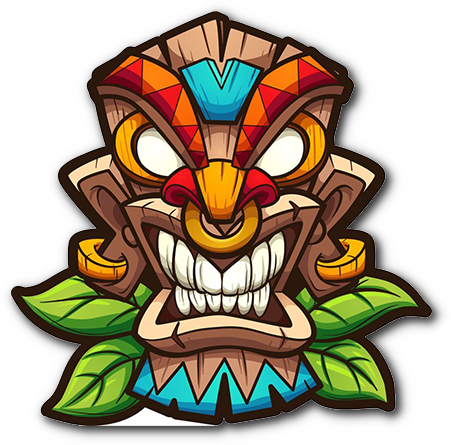 We find the same terms at several Goldbridge Solutions properties but can't make a clear call. If it is a sister site with the same ownership and management that would put it with Diamond Reels (2015), and Platinum Reels which makes sense, as well as Vegas2Web (2010), Slotgard, and other sites marketed by NumberOne Affiliates.
The loyalty scheme is something that should be considered when deciding to try a new casino - chances are if it looks good enough to try and you have a little luck and representatives treat you right, you might stick around for several years.
The top tier here is earned by lifetime deposits, as are the two levels separating newbies from Chieftan status. Comps to playthrough ratios increase as you move up, as is expected, but once a level is earned it is achieved. Many p[layers find this preferable to a churn-based model where you move up, albeit temporarily, based on the playthrough. Some folks like to be rewarded for loyalty rather than luck, and that's what this model provides.
Review Casino

User reviews marked with this logo are syndicated from
LCB.org
There are no Casino Games for requested criteria.
Something went wrong. Please try again later.

Casino Details
Bitcoin: 1-3 business days; Wire Transfer: 5-10 business days