Online casinos accepting players from Burundi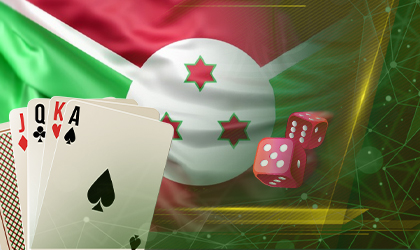 When exploring gambling options, players from different countries are faced with different laws. Some can enjoy all types of gambling fully, others only under constrained rules, and for some, casino games are completely banned. 
That's because different countries view the activity differently and don't have the same stance as to how it can influence people's lives. And that's why all countries across the world have different gambling laws. 
Burundi…
… is a country in Africa where the situation with gambling is rather complicated, to say the least. Legally, all forms of gambling are banned and illegal for players to get involved with. The 2008 Penal Code says that people should not participate in any kind of gambling activity, not even lotteries. However, as you will understand, this Code does not have much of an influence in the country. 
The country has…
… a national lottery, running for years, called LONA. And while the lottery does not seem so extreme, believe it or not, in the country's capital of Bujumbura, there is also a land-based casino.  The casino establishment has been hosted in the city since 2001, operated by Lydia Ludic, an international casino chain. That seems rather controversial considering the Code, to say the least. 
The casino… 
… however, is not a typical world-class establishment, though. Considering poverty is of the highest levels in the country, the operator has adapted its offering to the players' profile. Therefore, it only features slot machines and no table games. Moreover, these slot machines are low-value, with low betting ranges, and low possible payouts. As the operator says, the operator is running it in order to invest the profits from the casino in improving the country, especially calm down the tension between the Tutsi and Hutu, the genocide populations, who have a long history of conflicts, and give them the chance to get a job, something that is in high demand in the country. 
Other than this…
… casino, as a tourist, you won't find any other casinos. Lydia Ludic was established in partnership with the national lottery, but ever since, no other casino has opened in the country. As a player from the country, though, you have other options. 
Best Online Casinos for Burundi
Casino
Highlights
Cashout
Bonus
Loading...
There are no available casinos for requested criteria.
Something went wrong. Please try again later.
Legal Online Gambling in Burundi
Considering the legal status…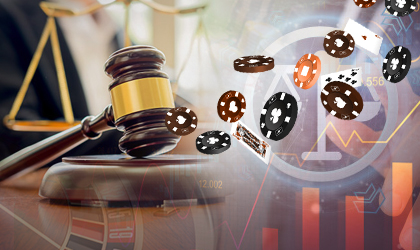 … of gambling in the country is rather complex, and it seems like no one is respecting it, anyway, it is hard to say whether online gambling is legal or not. Theoretically, the 2008 Penal Code should also cover online gambling, but since there's no mention of the online activities in it, it looks like players could use the gap to their advantage. There have been no reports of any citizen being prosecuted for gambling online. No international online casino site has ever been blocked. 
However…
… there's a twist. Considering Burundi is one of the poorest regions in the world, there's hardly any internet penetration there. There's a high unemployment rate and a real financial instability, so only a small percentage, under 5%, of the citizens actually have access to the internet. And that's probably why foreign operators have not had any interest in targeting the country. 
The citizens interested…
… in gambling online, at least those few who have access to the internet can, therefore, freely play across international online casino sites. The only land-based casino in the country, Lydia Ludic, does not have an online platform, nor is there any other online casino based in Burundi, however, international online casino sites are still an option for the players. Since no site has ever been blocked, and no person prosecuted for gambling one, the coast is clear. 
Casino
Slots
Roulette
Blackjack
Video Poker
Rating
Loading...
There are no available casinos for requested criteria.
Something went wrong. Please try again later.
Burundi Online Casinos
Due to the poverty…
… and low internet penetration, online casino gambling is not exactly popular in the country. Yet, those who have the means and have internet access can freely engage in the activity, without worrying about getting caught. Many online casinos accept players from the country, with no restrictions against them, so those who can actually get access to them and have the funds to play with can enjoy real-money play across international online casinos. 
Online casinos…
… that would accept Burundian players would be casinos that accept players from all across the world. As such, these would be casinos designed to cater to different groups of players, with different needs and preferences. Therefore, what players would find across these sites is a huge variety of promotions, games and banking methods, which is great. But what they should look for before they decide on the site to join are licenses. 
To ensure you're playing…
… at a safe online site, considering you have no back up from your country, you would have to see whether it is duly regulated, by trustworthy watchdogs. Some regulators that have proven to be strict and are punishing those operators that do not abide by the set rules are the Isle of Man, the Malta Gaming Authority, Kahnawake, and the UK Gambling Commission.
Then, you need to check…
… for other certificates, especially for fairness and safety certificates. eCOGRA's Seal of Approval is the best one you can find, but approvals by iTechLabs and GLi are also to be trusted. These guarantee that you will be playing at a casino that meets every standard of ethics and offers player protection for fair gambling. These third-party auditors ensure the operator conducts responsibly and will provide you with a problem-free gambling time. 
The Best Live Casinos in the
Best Reviewed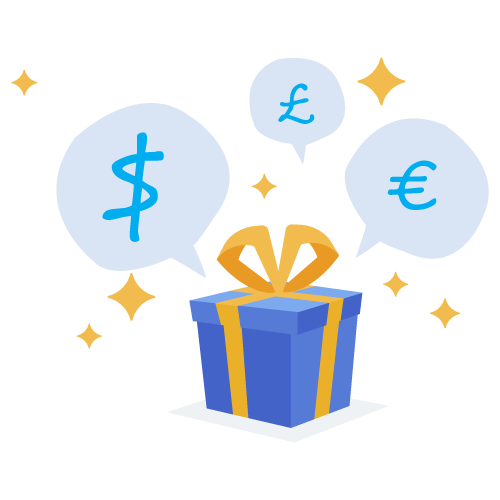 Casino
Rating
Interesting Games
Highlights
Casino Bonus
Loading...
There are no available casinos for requested criteria.
Something went wrong. Please try again later.
Games at Burundi Online Casinos
After you make sure that the casino…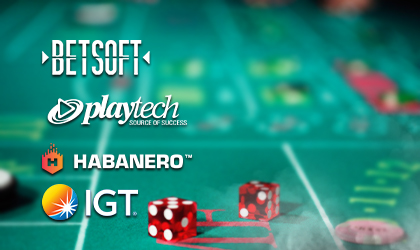 … you chose is properly licensed and holds other certificates, you can move on to check its games selection. One glance at its games portfolio can tell you a lot about the site. If you see great games variety, you should know that the site powers its portfolio by many respected developers. If available, check the list of providers. If you see names like BetSoft, Playtech, IGT, Habanero, and iSoftBet, you should know that the site can be trusted. These are all premier software developers that have created some of the most engaging and rewarding games throughout history. 
You should be able to try out games like:
You should find these and many other games which are a combination of two or more types, or which include an innovative concept for an even more interesting experience and better payouts. 
Another thing…
… you should know about when it comes to the games available across international online casino sites is that they are fair and random. As a player from Burundi, you may not be certain about the fairness of the games, but as long as a casino features games by one of the mentioned developers and holds certificates of approval by the mentioned third-party auditors, you can rest assured that the games you'll be playing will be running on a Random Number Generator. This is a program that has an algorithm to generate random game results. 
Mobile Betting
The situation with the internet…
… availability in Burundi may be tricky, but there are still players that do have access to the internet. If those players also have a mobile device, any mobile device, they can also enjoy mobile gambling. Operators of international online casinos make sure to optimize their sites for all platforms and devices. Therefore, regardless of whether you have a Windows, Android or iOS-powered device, you can rest assured that you'll be able to play your favourite games on both desktop and mobile devices.
Mobile gambling and betting…
… are quite popular all across the globe, and that's why operators ensure their sites are mobile-compatible. The mobile sites offer the same games, promotions and payment methods as their desktop counterparts do. So, any online casino player can just use the same login details on both mobile and desktop devices and enjoy an equally good experience. Some operators even offer real money gambling apps which players can download and get access to their favourite games even faster, in just a few clicks. 
Burundi Online Banking & Casino Payment Methods
As a player from Burundi…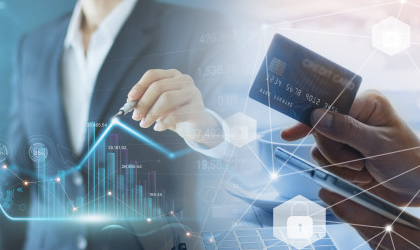 … you are free to use any payment method that you like, you know how to use and is available in your country. Be it credit cards, bank transfer, debit cards, prepaid cards or other modern alternative solutions, you can use anything you want, without worrying about your bank or card statements. Your country does not seem to punish players for gambling online, nor shows any interest in doing so in the near future, so you can enjoy seamless online banking with any method you want. 
The only problem you may face…
… in this regard is the fact the Burundian franc is not that widely accepted across international online casino sites. These sites usually offer mainstream currencies, but some of them allow for all applicable currencies to be used, so look for such. If you cannot find, you can either play with another fiat currency for a small conversion fee or choose to play with cryptocurrencies. Cryptocurrencies can be bought with any fiat currency nowadays, so you can do the trick and play with no delay. 
Some of the digital currencies you can use are:
Should you choose eWallets or cards, you can always use some of the following:
FAQs
1. Is there a decent number of online casinos that accept the Burundian franc?
Finding an online casino accepting your currency would be rather difficult because only a few of them accept it. But do thorough research, and if you don't find one, you can always deposit and withdraw in other currencies and cryptocurrencies. 
2. Where can I see the table with the payment methods offered?
The table of payment methods offered is usually on the Cashier/Banking page at an online casino. But casinos do tend to display the accepted payment methods on their homepage, too, so make sure you check there, as well.
3. How to be certain that a casino accepts players from Burundi?
Most international online casinos will accept you, but to be certain, try to register an account. Automatically upon seeing the country you enter, the casino will inform you whether or not you can join it. 
4. Are there casinos that support Kirundi?
That's highly unlikely. But luckily, all online casinos are available in English, and most of them in French, which are also two languages spoken in your country. 
5. How old should I be to join an international online casino?
Most online casinos accept players which are 18 or older, but some of them, especially those based in the US and countries with the same gambling age limit, only accept players who are 21 years old or older. 
6. Will I be able to claim bonuses and promotions?
As long as you manage to join an international online casino site, you can enjoy all the things it can offer, bonuses and promotions included. Before you decide on the offer to claim, though, make sure you go through its Terms and Conditions to be certain that no country restrictions apply. 
7. If I don't have a desktop device, could I join a casino via my mobile device anyway?
Sure! As mentioned, most, if not all, online casinos are available on mobile devices completely. So, you can join via any browser, or download an app, and create your account via your tablet or smartphone. 
8. Is downloading a casino app mandatory?
No. As just explained, you can join an online casino via a web browser. Downloading an app is completely optional, and you can do it only if you want to spare phone memory. 
9. Do online casinos offer Customer Support to contact whenever I experience a problem?
Of course. Each online casino has a Customer Support service. Some will help you out via an email, others via an on-site contact form or social media. The very best casinos will even offer an international phone line. FAQs are usually always included, so you can get help one way or the other, at any online casino. 
Is Burundi considering legalizing online gambling at all?
As of this moment, no. There are no reports of the government considering legalizing online gambling, so if you were hoping to get involved in legal online gambling in the country, you would have to wait.