Online casinos accepting players from Antigua & Barbuda
Gambling, online gambling, in particular, is not regulated nor allowed in many countries around the world. Rare are countries that have legalized and regulated gambling and online gambling, especially around the 90s.
However, Antigua and Barbuda was one of the first jurisdictions to legalize, authorise and regulate gambling and online gambling. The country did it way back in 1994 when most countries were strictly against the activity. 
Antigua and Barbuda…
… passed the Free Trade and Processing Act in 1994, which set the guidelines for the establishment and licensing of local and offshore gambling companies in the country. Offshore companies are allowed to offer online gambling and sportsbetting in the country as long as they are classified as international business corporations.
Licensed operators…
… in Antigua and Barbuda are allowed to provide both land-based and online casino, bingo, lottery, poker and sportsbetting. Their operations are controlled, monitored and regulated by the Directorate of Offshore Gaming.
This type of gambling regulation did not go well with other countries, though. The United States prosecuted the Antiguan-based interactive gambling operators for illegally targeting its citizens, for instance.
The case went on for some years. The US Federal Wide Act prohibited a number of interactive gambling products, but not sportsbetting. So, in 2003, the Antiguan government filed a lawsuit with the World Trade Organisation (WTO), claiming that the US has violated WTO's General Agreement on Trade in Services with its prohibition of cross-border supply of gambling and betting services.
The USA…
… continued fighting against Antigua and Barbuda, claiming that although the Wire Act allowed betting on horseracing online, it maintained a blanket ban on all offshore gambling sites regardless of product offering.
In 2004, the WTO's Dispute Panel ruled in favour of Antigua and Barbuda and ordered the US government to allow licensed offshore operators to offer authorised gambling products to US players. The decision was appealed by the US, and the case was referred to the Appellate Body.
Nevertheless…
… the Appellate Body upheld the Dispute Panel's decision and reiterated the need for the US government to remove its unlawful prohibition of offshore gambling operators. The US was given until April 2006 to comply with the rulings. If it failed, sanctions were to be implemented.
Best Online Casinos for Antigua & Barbuda
Casino
Highlights
Cashout
Bonus
Loading...
There are no available casinos for requested criteria.
Something went wrong. Please try again later.
Legal Online Gambling in Antigua and Barbuda
In 2005…
… the Directorate of Offshore Gaming entered into a Memorandum of Understanding (MoU) with the Kahnawake Gaming Commission, to allow for the sharing of investigative findings and information regarding licensees. The MoU was intended to assist both regulators in the regulation and licensing process.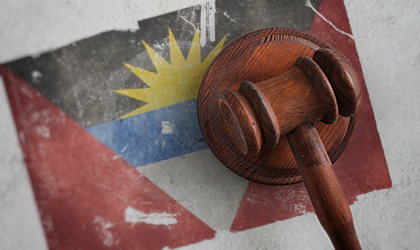 This cooperation agreement was extended five years later when the two jurisdictions entered into a new partnership to allow operators licensed in either jurisdiction to apply for inter-jurisdictional authorisation. This means that since 2010, operators who were granted an inter-jurisdictional authorisation were allowed to operate in either territory and be hosted there.
In the meantime…
… the government of Antigua and Barbuda enacted the Interactive Gaming and Interactive Wagering Regulations in 2007, for the purpose to completely regulate the interactive gambling industry. With the new legislation, two types of licenses were defined: interactive gaming license (for the operation of casino-style games, bingo, keno and lottery) and interactive wagering license (for the operation of sportsbetting, horserace betting and exchange betting).
All gambling companies in the country became subject to a tax at a rate of 3% on gross win, but tax contributions were capped at $50,000 per month. An annual license fee of $100,000 for interactive gambling operators and $75,000 for sportsbetting operators was introduced as well.
The following year…
… the UK Gambling Commission rejected the country's application to be included in the "white list" of jurisdictions licensed to target the UK market. Consequently, operators with a license to operate in Antigua were not allowed to offer online gambling and betting services to the UK players.
The case with the US…
… continued. In 2013, WTO granted Antigua the right to impose sanctions to counteract the economic effect of the United States' refusal to allow Antiguan-licensed interactive gambling operators to target the market. The sanction allowed by the WTO was the suspension of US copyrights on $21 million of intellectual property including films, music and books.
The economic action against the US was announced in 2016 unless the Federal Government addressed the WTO's ruling of 2004 regarding the cross-border supply of gambling and betting services by the end of the year.
In 2016…
… the Gambling Bill 2016 was approved by Antigua and Barbuda's House of Representatives, seeking to re-regulate the country's land-based gambling sector. At this stage, the Bill did not include tax rates, however, it provided the establishment of an official Gambling Authority of Antigua which will assume regulatorily and licensing powers from the Directorate of Offshore Gaming for the governance of both interactive and land-based markets.
The following year, ALGA(Antigua Leisure and Gaming Association) was formed by several Antigua-licensed operators, established to represent the industry at a political level and assist the Antiguan government in supporting the growth of the country's interactive gambling market.
Antigua and Barbuda Online Casinos
As mentioned several times, operators licensed to operate in Antigua and Barbuda are allowed to offer online casino, bingo, lottery, keno, poker and sportsbetting and horseracing betting under two separate licenses, to many markets all around the world.
Antiguan players can enjoy all of these games whenever they want, wherever they are, since 1994. Online gambling is legal for local citizens to gamble, but on sites within the jurisdiction, and within the Kahnawake jurisdiction for that matter.
International online casinos…
… which are not licensed to operate in Antigua and Barbuda are not recommended to Antiguan players, but not prohibited either. It is way better and safer for these players to access and play at online casinos that hold a license to operate in the market.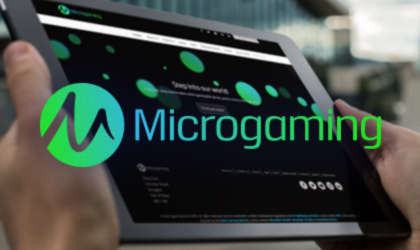 Luckily for them, there are hundreds of such casinos Antiguan players can choose from and join. The jurisdiction is appealing to many international operators, considering it is one of the oldest that have legalized and regulated online gambling.
Operators…
… mainly choose Antigua and Barbuda because it is a jurisdiction that charges much lower taxes than other jurisdictions. Software developers, consequently, also apply for licenses to operate in the country.
When you join online casinos licensed by Antigua and Barbuda, you should expect to find games by developers such as Realtime Gaming, Microgaming, Pragmatic Play, Evolution Gaming, and many other premier providers. These developers have massive games portfolios, so players from Antigua and Barbuda can experience an all-encompassing gambling experience, fully legal and regulated.
Casino
Slots
Roulette
Blackjack
Video Poker
Rating
Loading...
There are no available casinos for requested criteria.
Something went wrong. Please try again later.
Games at Antigua and Barbuda Online Casinos
Considering slots, poker, bingo, lotto, table games and sportsbetting are allowed in Antigua and Barbuda both offline and online for almost three decades, it is safe to say that Antiguan players are avid, experienced online casino players.
As such, they have developed a delicate taste for games, and are constantly in a search for new releases, with innovative features and improved visuals.
Thankfully…
… slots these days look and feel like video games, with the gamification elements upping the game. Antiguan players can enjoy all kinds of 3-reel, 5-reel or multi-reel slots, with a different number of paylines, themes and payout potentials. Progressive jackpot slots are also at their disposal, as are the most modern bingo and lottery games ever.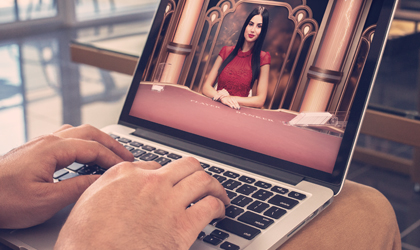 Table games…
… and Live Casino games are also available for Antiguan players looking to experience the ultimate online gambling, as are dedicated poker variants.
Therefore, it is fair to conclude that all online casino games types are within Antiguan players' reach, so they can freely choose from:
Jackpot slots;
75-ball and 90-ball bingo;
Lotto;
Video slots;
Classic slots;
Megaways slots;
Keno;
Live Dealer games;
Sportsbetting;
Horseracing betting;
… among others. All online casino games are running on a Random Number Generator, the device that ensures only fair and random outcomes are generated in the games. This device is tested by independent third-party auditors. These auditors guarantee that the Random Number Generator is working properly, and their logos are usually found at the bottom of the casinos' homepages.
The Best Live Casinos in the
Best Reviewed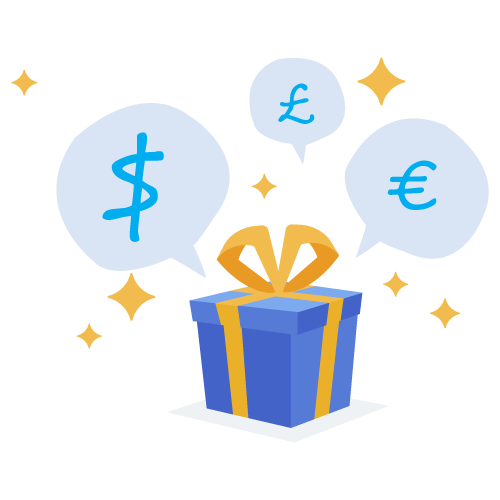 Casino
Rating
Interesting Games
Highlights
Casino Bonus
Loading...
There are no available casinos for requested criteria.
Something went wrong. Please try again later.
Mobile Betting
Considering Antigua and Barbuda is one of the first countries to regulate online gambling, it is no surprise that it is also a country where mobile gambling is trending.
Mobile devices have become an integral part of our everyday lives, therefore, it was only natural for us to start joining online casinos via these devices.
Mobile devices…
… powered by Android and iOS are the perfect options for mobile gambling. Operators make sure to optimize their sites for iPhones and iPads and all brands of smartphones and tablets running on Android so that players can enjoy seamless gambling on their devices.
Casino applications…
… are also available nowadays, so Antiguan players can download them if they want to get quicker access to their favourite online casino games.
Antigua and Barbuda Online Banking & Casino Payment Methods
Given the fact that online gambling is totally legit in Antigua and Barbuda, players from the country can enjoy all kinds of online payment methods.
Be it eWallets, credits of debit cards, cryptocurrencies, prepaid options, or bank transfer, Antiguan players can play at online casinos with any payment method they want to.
The following are some of the methods they can use:
These are just some of the payment methods they can use, of course, there can be many others offered by different operators. In terms of currencies, maybe the Easter Caribbean dollar won't be available in all online casinos, but in most licensed for the market, it will be.
FAQs
What is the gambling age limit for Antiguan players?
- Contrary to some neighbouring countries where the gambling limit is 21, the gambling age limit in Antigua and Barbuda is 18.
Can Antiguan players feel safe when gambling online?
- Sure. As long as they are playing at online casinos licensed by the Antiguan regulatory body, they can rest assured that all of their interests and data will be kept safe.
How to know whether an international online casino accepts players from Antigua and Barbuda?
- This is quite simple. First, you can check at the bottom of its homepage to see whether it displays the logo of the Directorate of Offshore Gaming. Then, check the Terms and Conditions section. You should find the restricted countries there. Or simply try registering. If Antiguan players are not accepted, you won't be able to create an account.
Is it absolutely necessary to download an app to access an online casino?
- No, on the contrary, downloading an app is completely optional. You can do it if you want to, if not, you can continue playing via your favourite browser.
How long do withdrawals from online casinos take?
- The withdrawal processing times depend on the method you choose to use. Withdrawals with eWallets, for instance, are almost instant. Those with credit cards can take a couple of days, while with bank transfers up to a week.
Which types of bonus offers can Antiguan players claim?
- When they join an online casino, Antiguan players can first claim the Welcome Offer, then they can take advantage of the Deposit Boosts, Cashbacks, Free Spins, tournaments and all other types of bonuses available at the casino.
Are my transactions secure when playing at Antiguan online casinos?
- Yes, of course. Online casino operators use the latest protection measures, such as powerful firewalls and SSL encryptions to ensure your transactions are impenetrable, safe and secure.
How to know which payment methods I can use at an online casino?
- When you start with the registration process, you are almost always asked then and there about the payment method you'd like to use. This is one way to see your options. Another way is to look up for the Banking, or Deposits/Withdrawals or Payment Methods lists or page. This is where all the possible options are.
What is the gambling age in international online casinos that Antiguan players can access?
- The gambling limit is the same, 18 years old or older. However, you may come across international online casinos where the gambling age limit is 21, so make sure you check this fact before joining.
Will I be able to find online casinos licensed in Antigua and Barbuda that offer NetEnt slots?
- Sure! There are many operators licensed in Antigua and Barbuda that offer NetEnt slots, its most popular titles like Starburst and Jack and the Beanstalk included.